Hi all, I hope your Summer is starting off on a bright note and you have had an enjoyable and festive 4th of July! We enjoyed our weekend at home with some fun in the sun, family, good food, swimming, fireworks, and much needed relaxation! I love weekends at home like this when we have no big agenda, just rest and relaxation on the plan and good family time. I made sure our outdoor pool, deck, patio, and pool house were festive for the 4th so to add to our spirited weekend… I thought I'd share with you all of these spaces! We have some work to do on our landscape rock wall later this summer/early Fall so that area is yet to be done, but we did a new pool liner this Summer and I'm loving the darker blue that we went with this time around… and it jived really well with all my blue 4th of July decorations… so plan complete there! Take a look around… and Happy 4th & Happy July friends!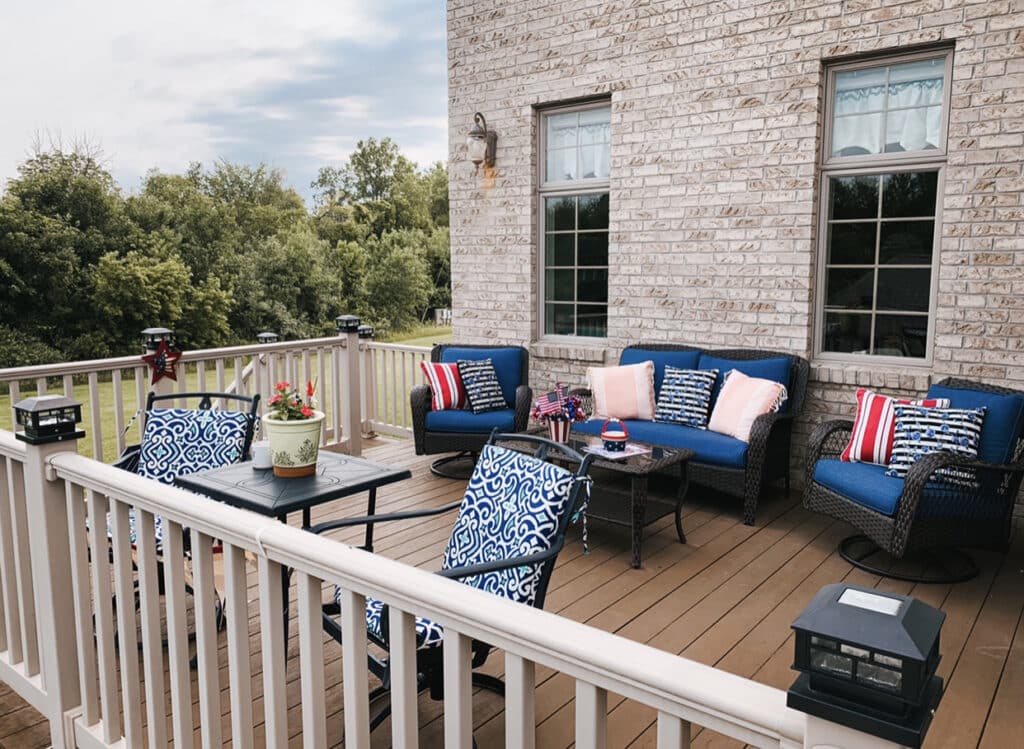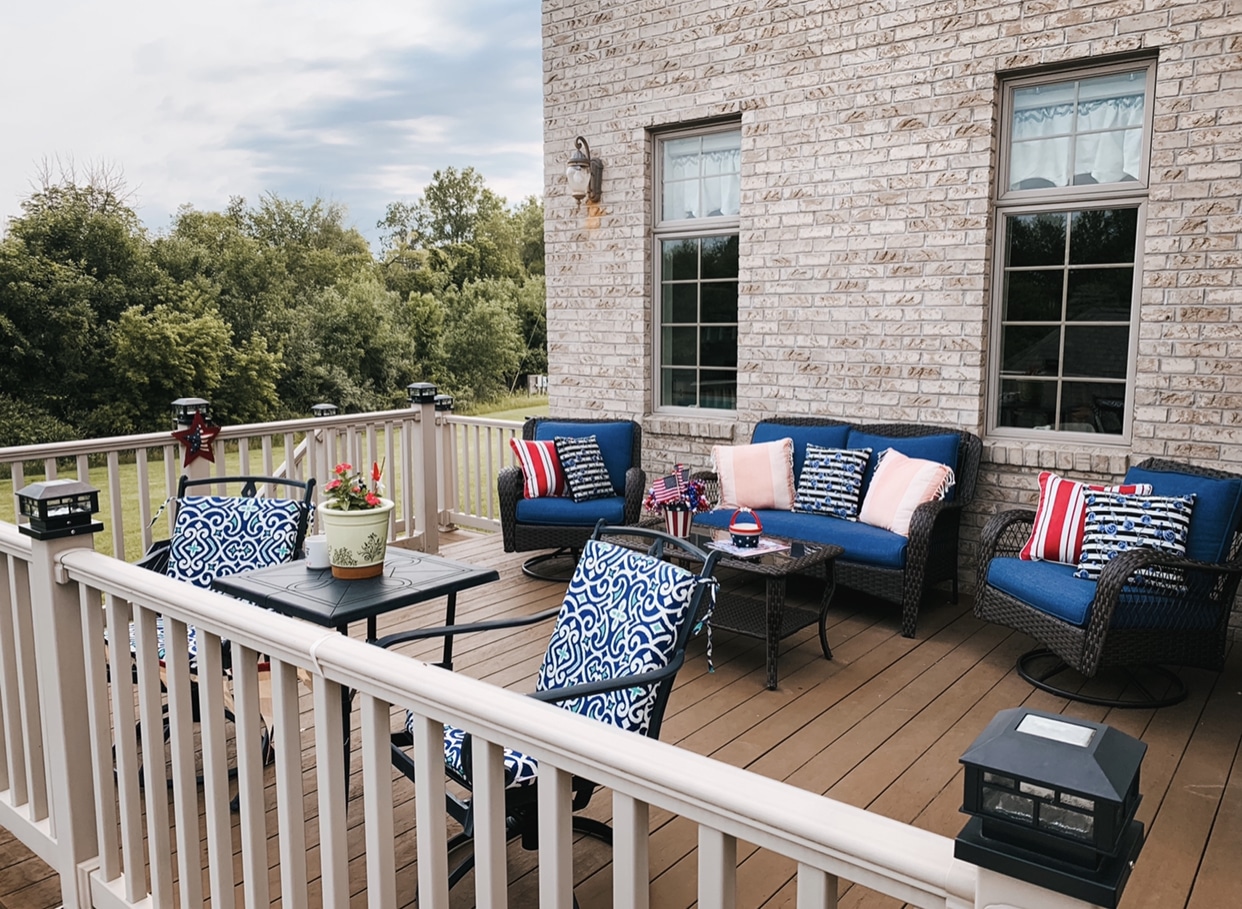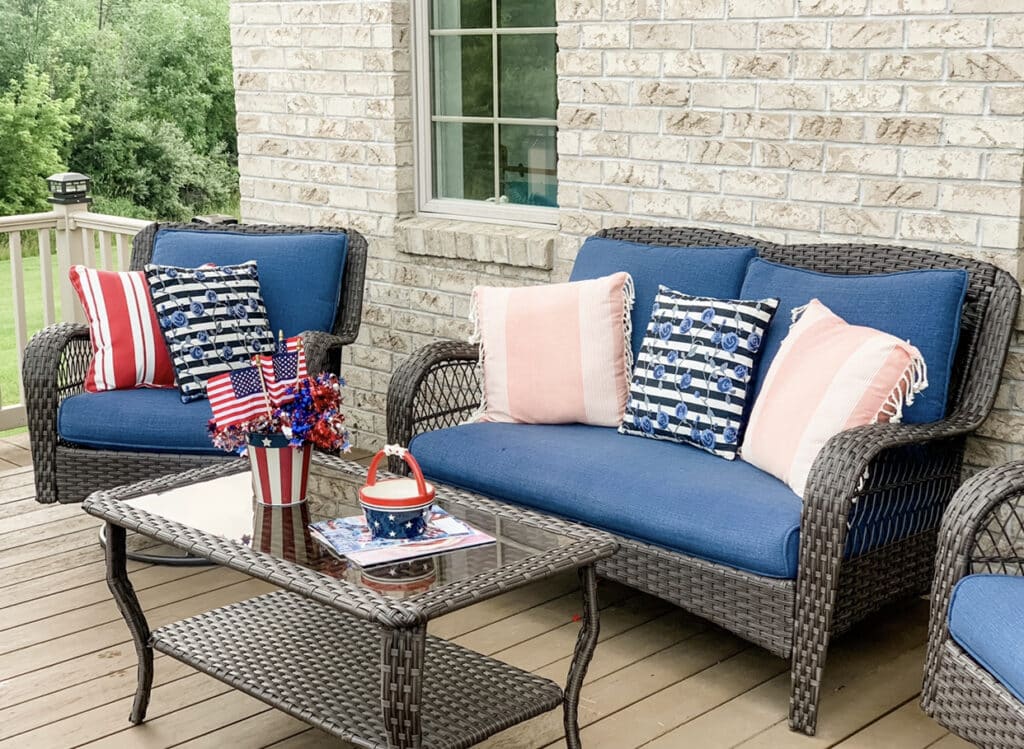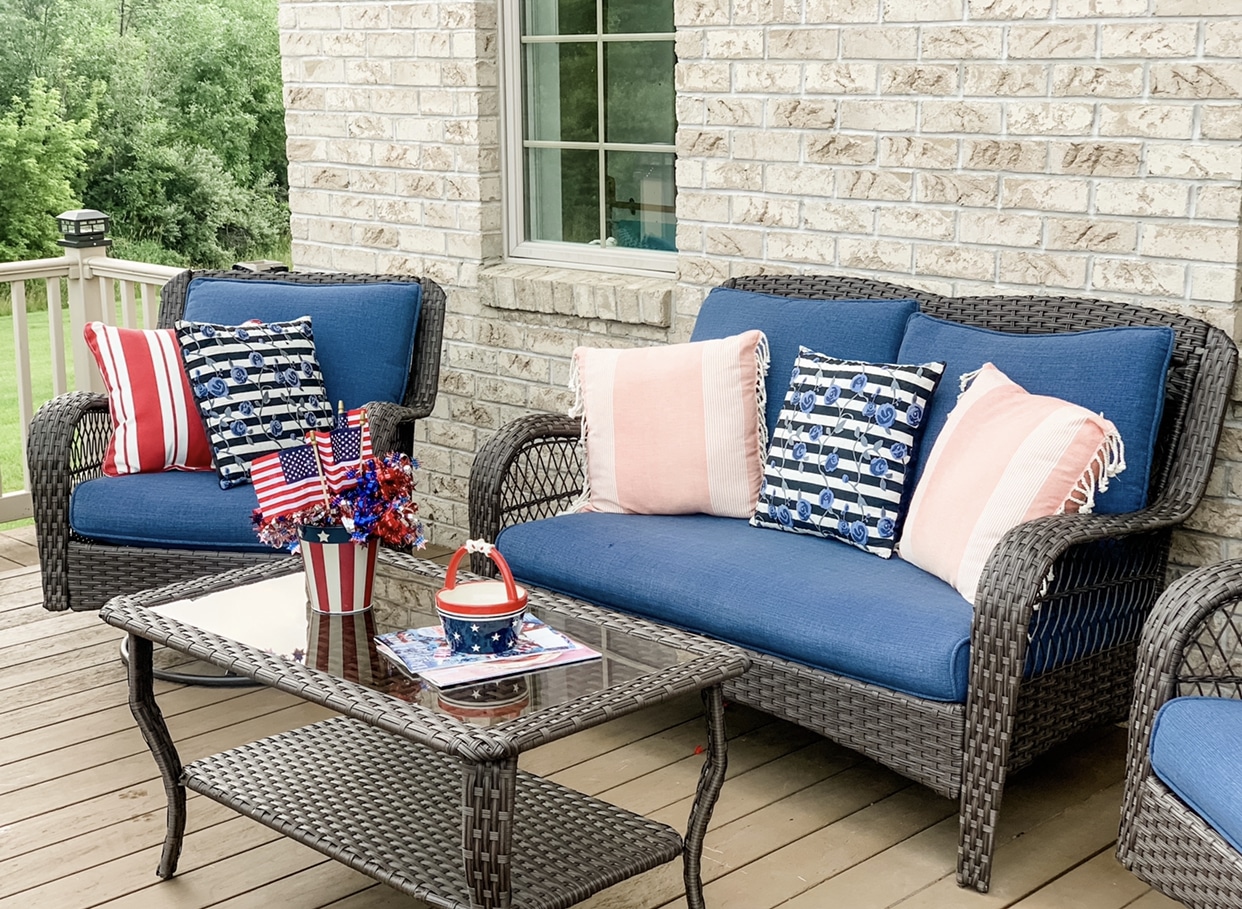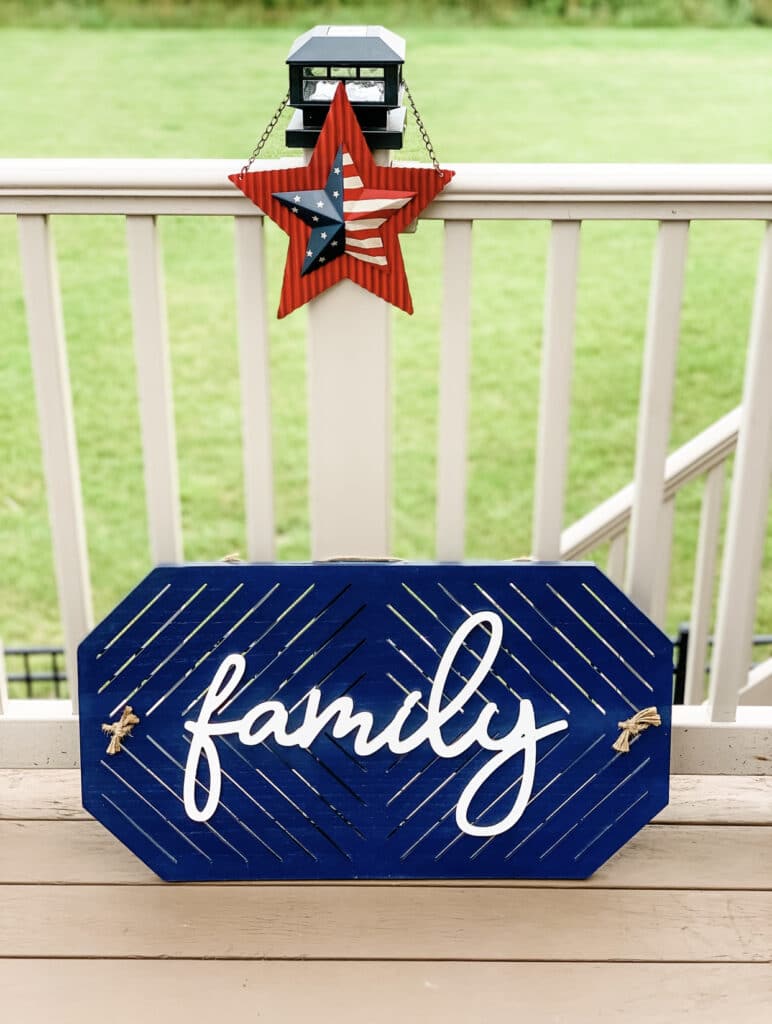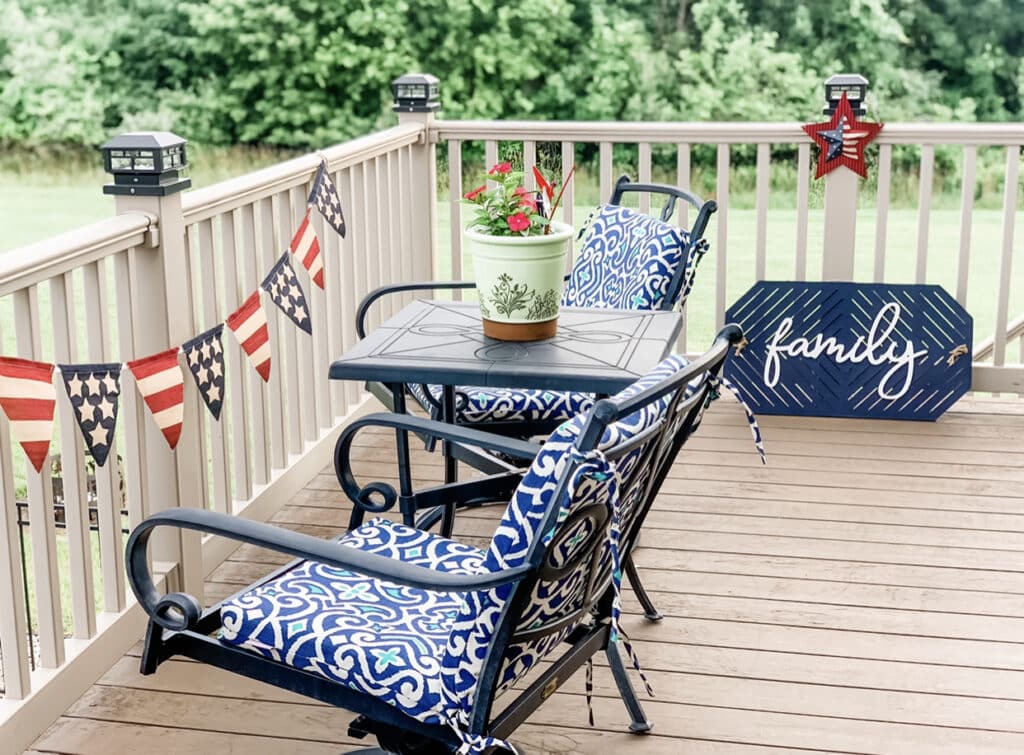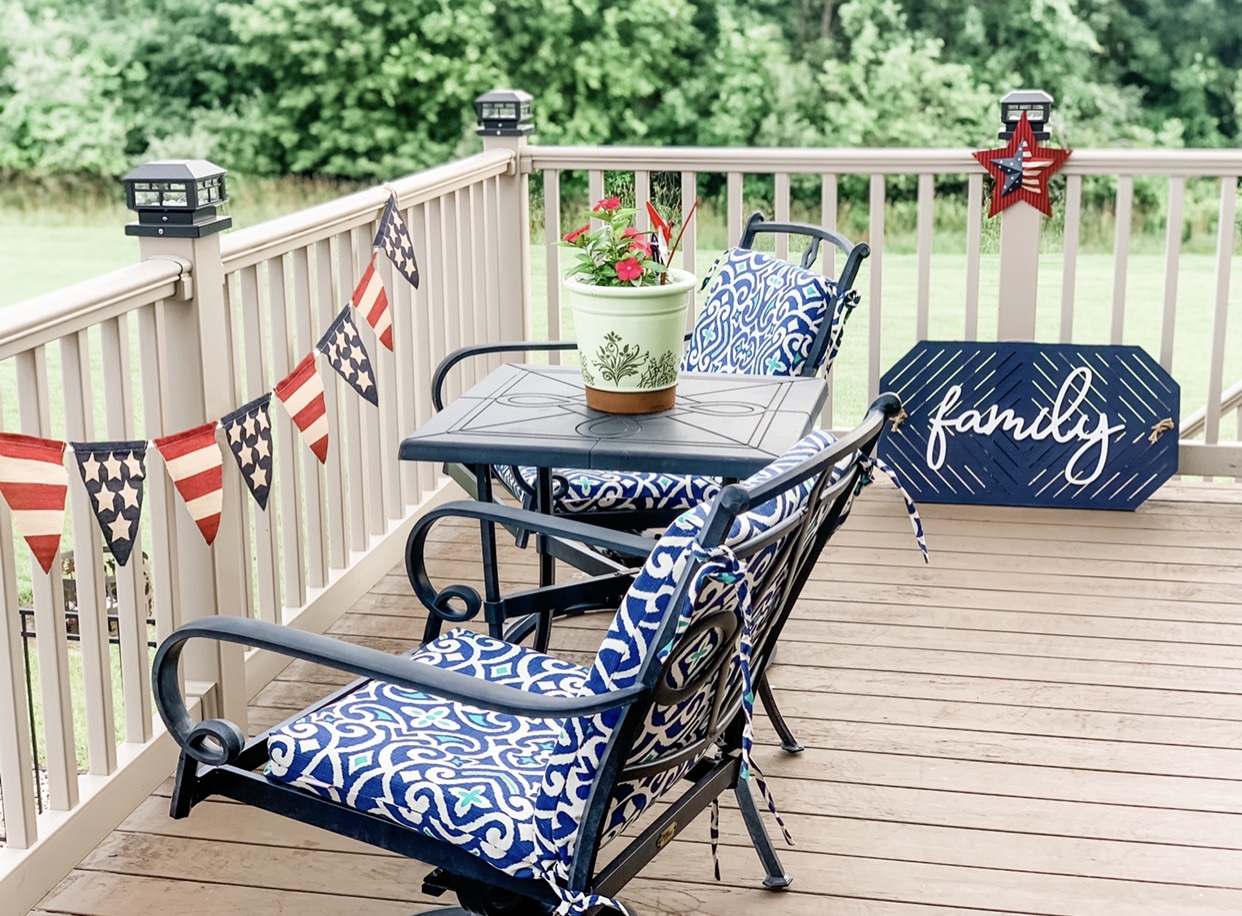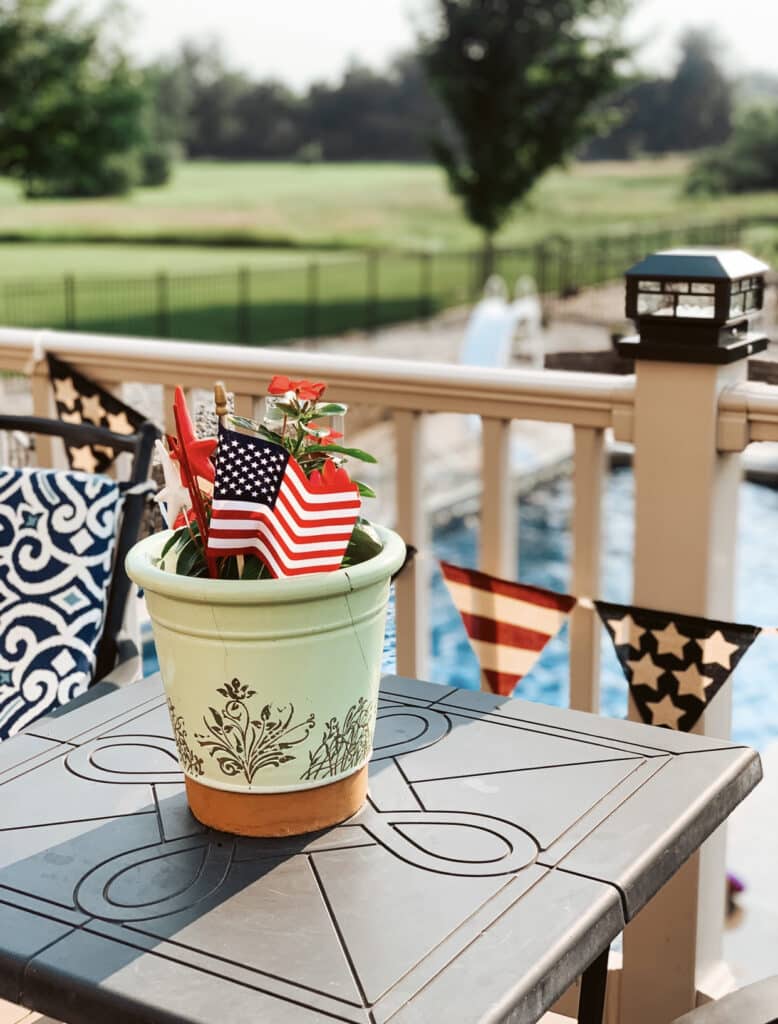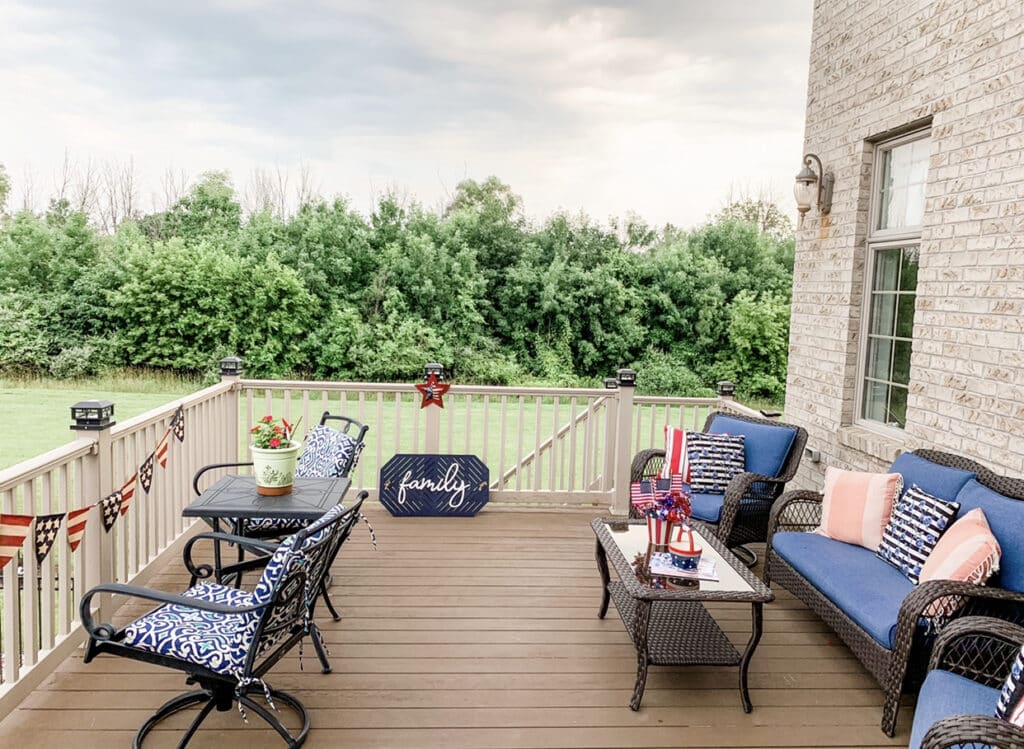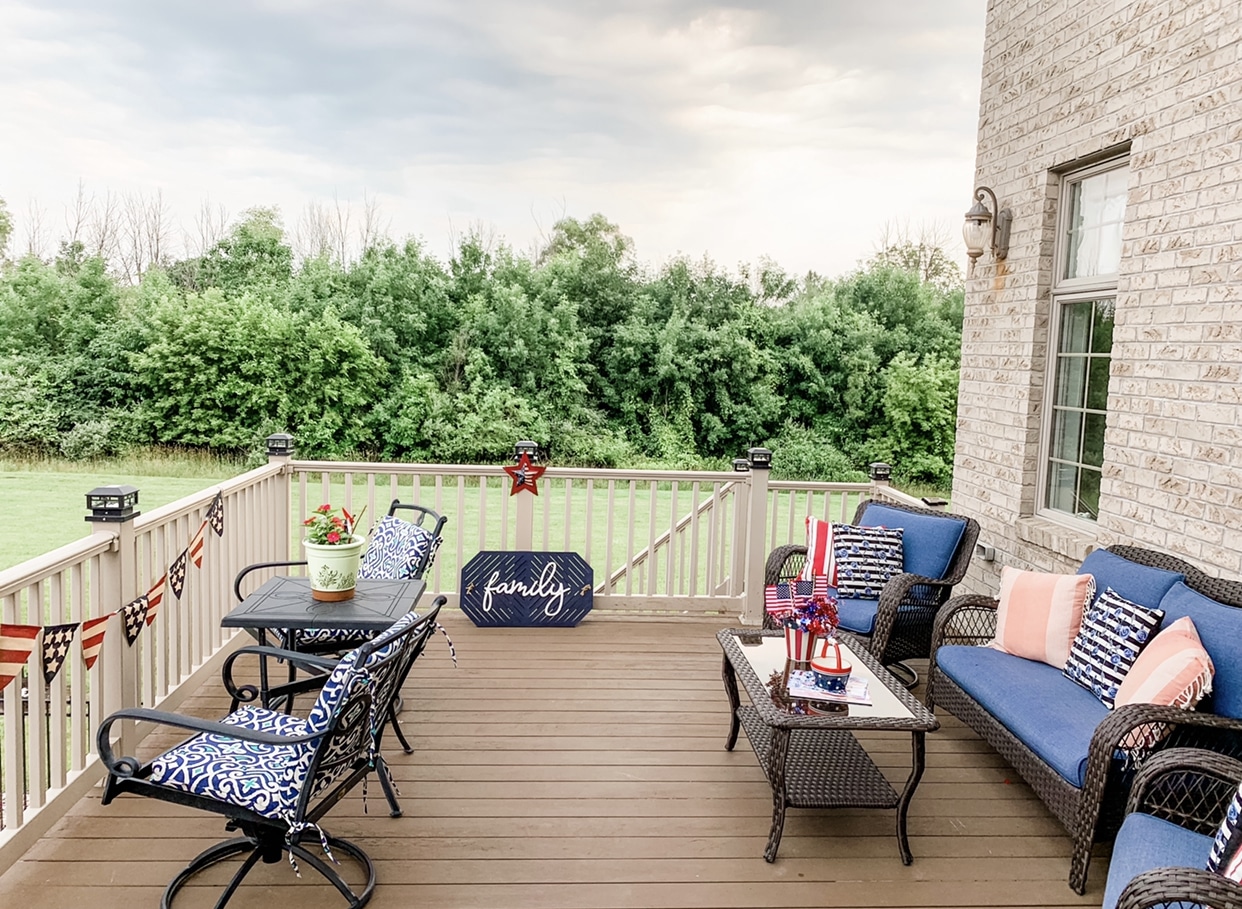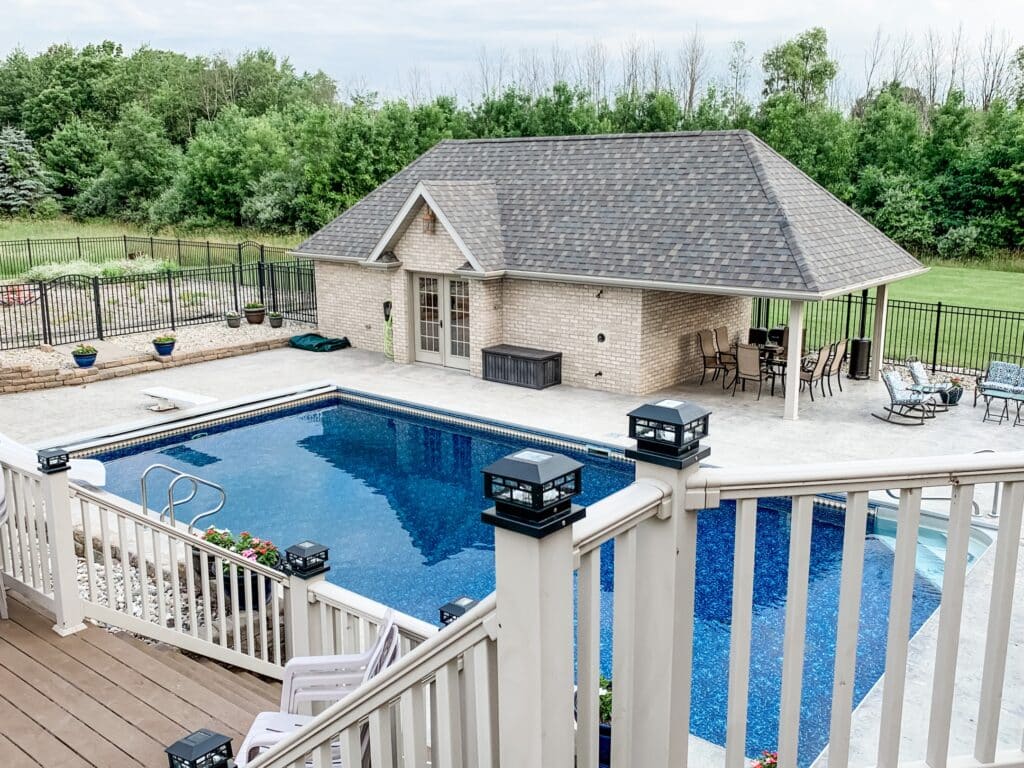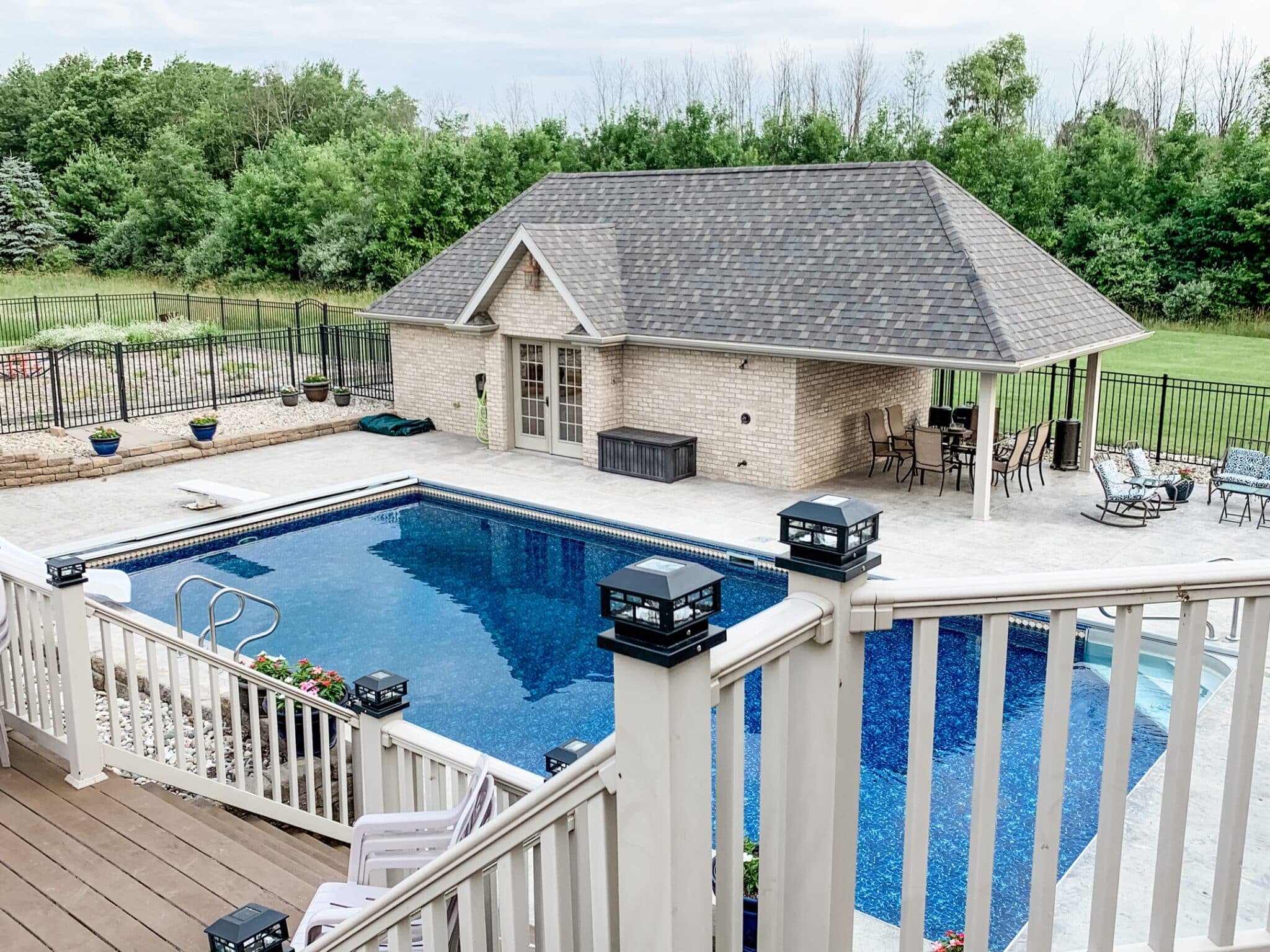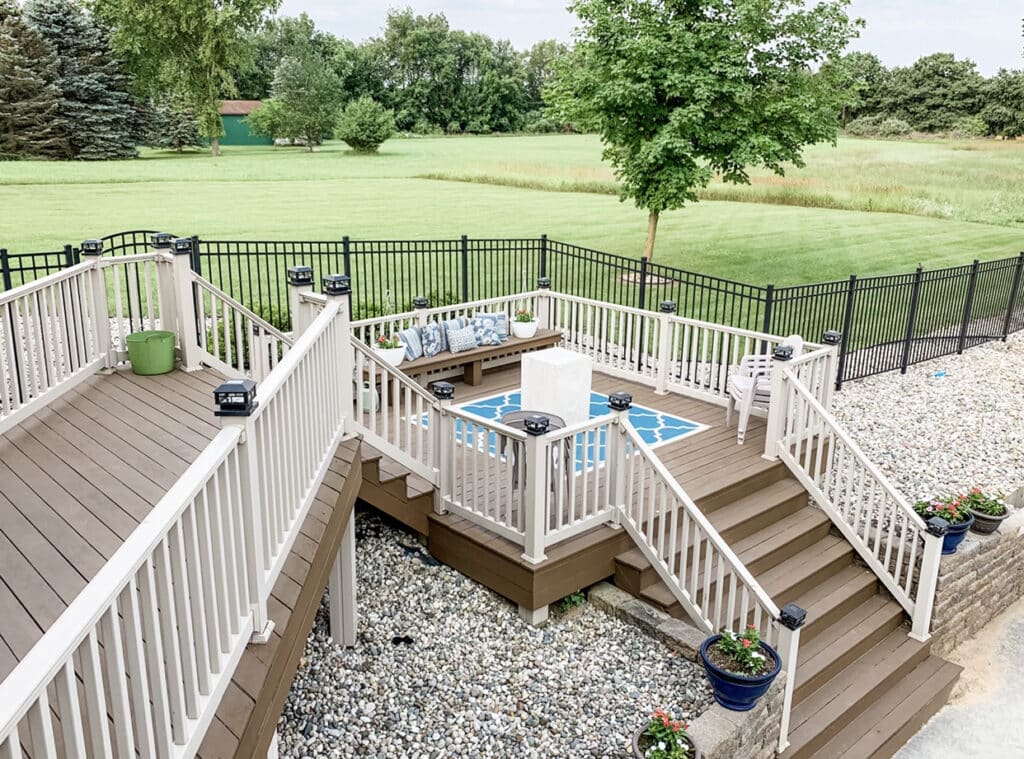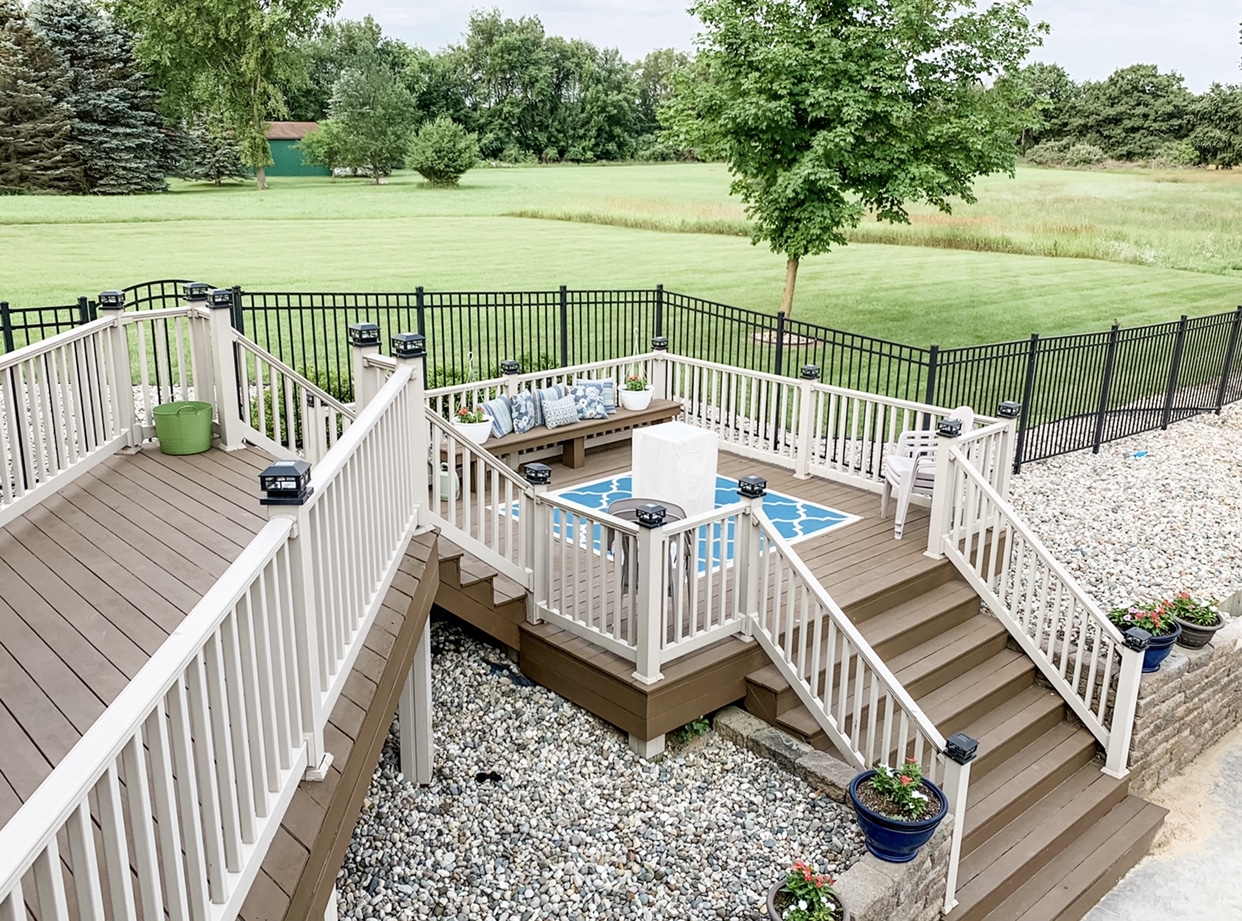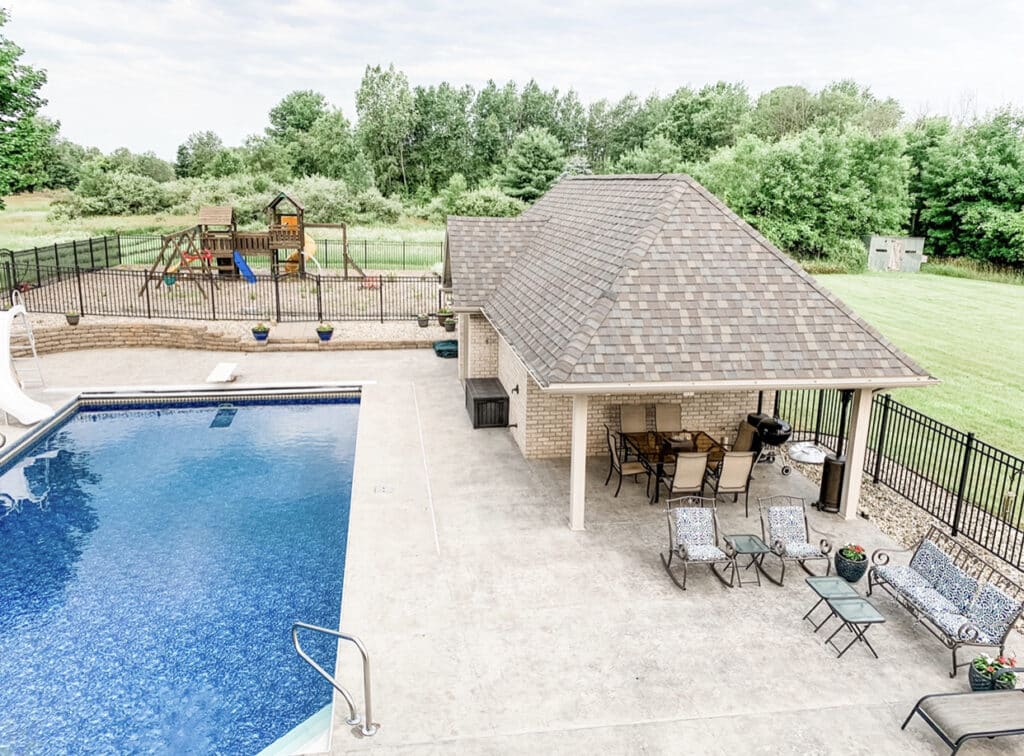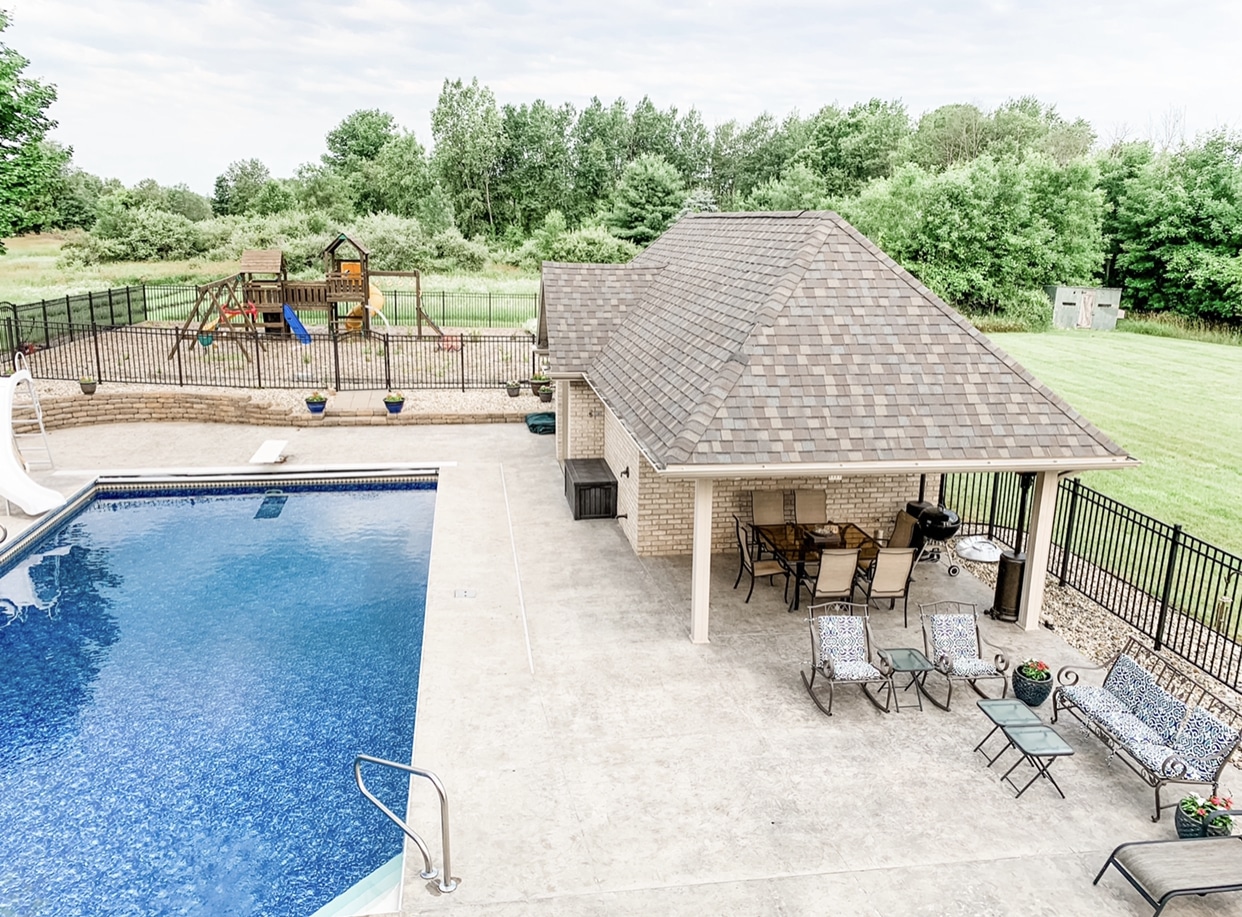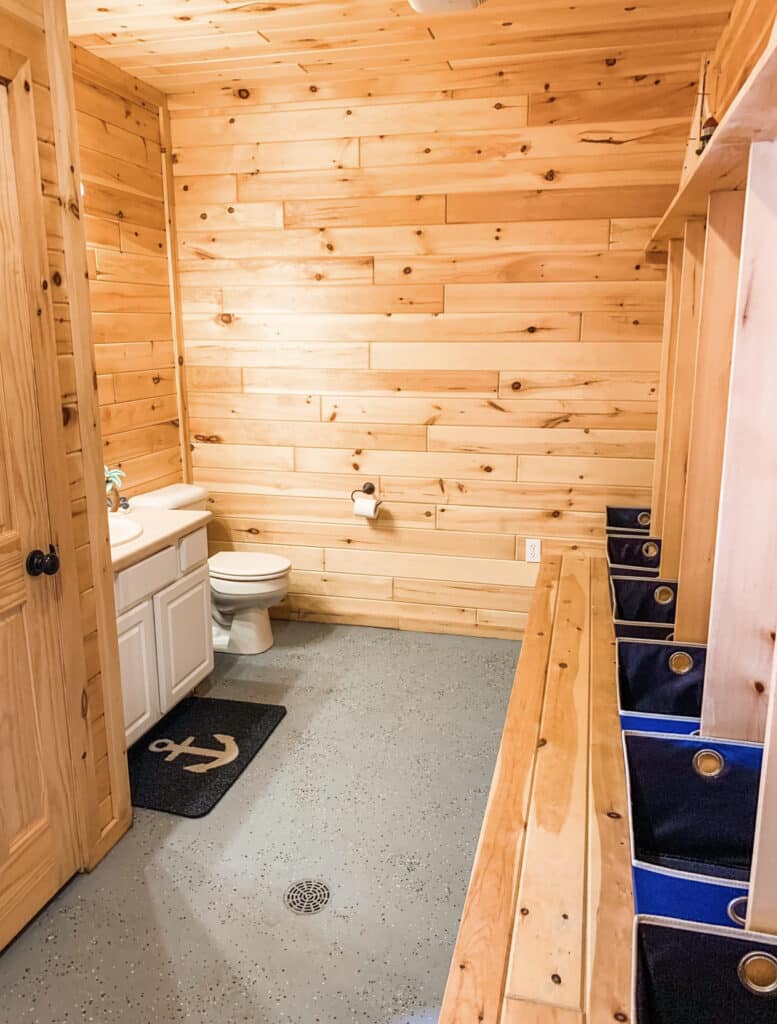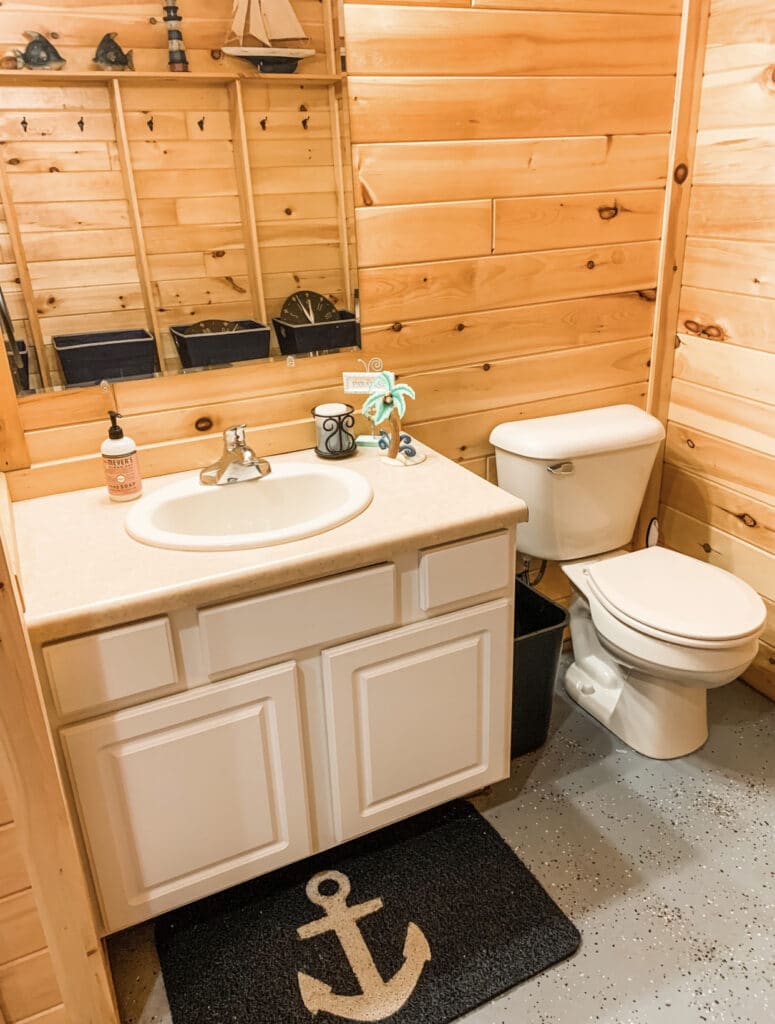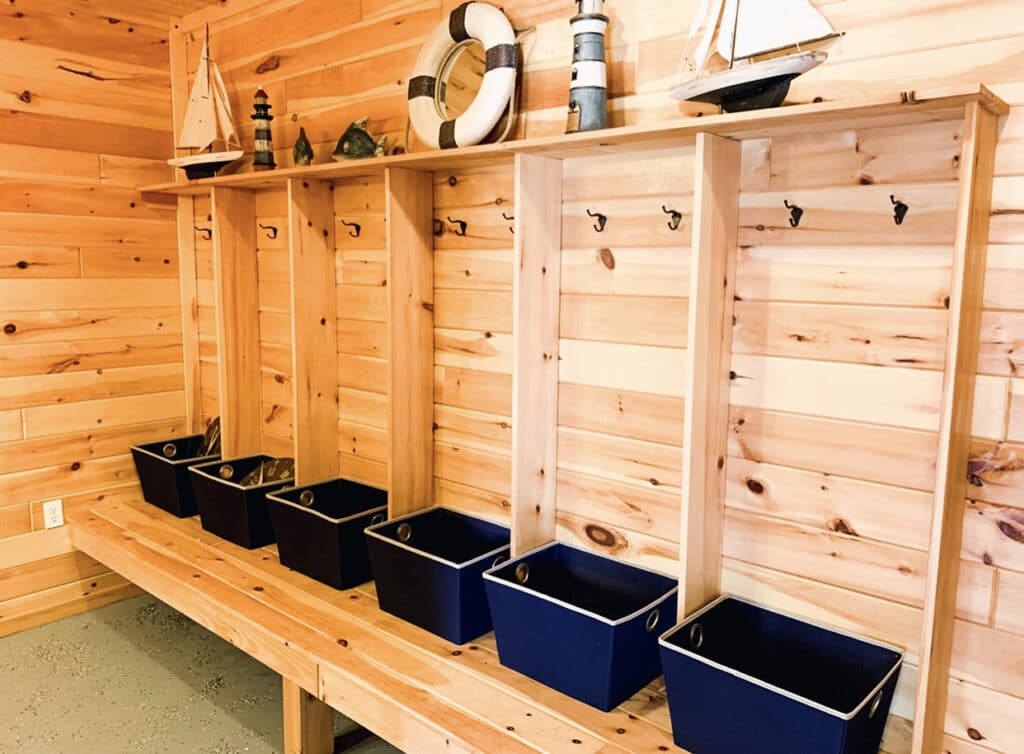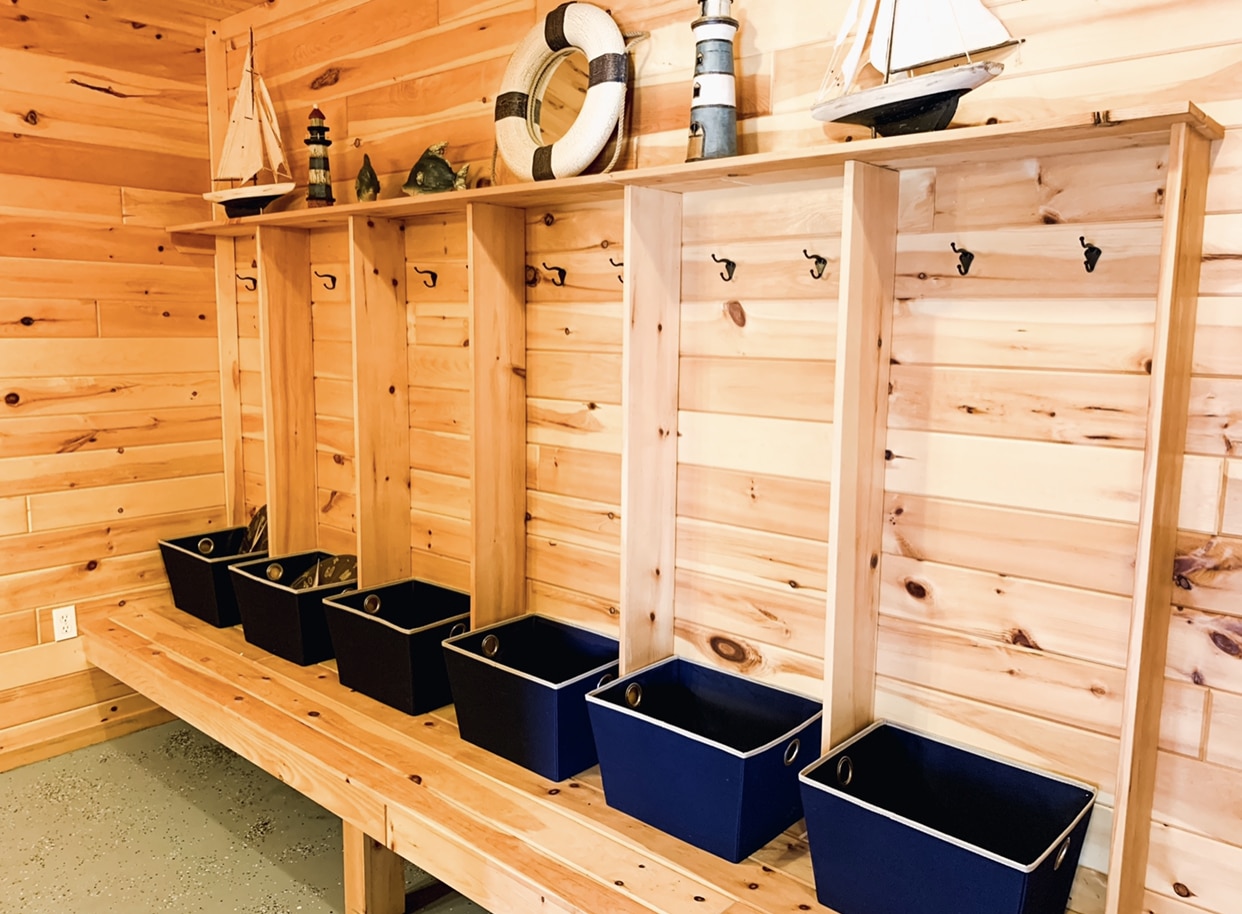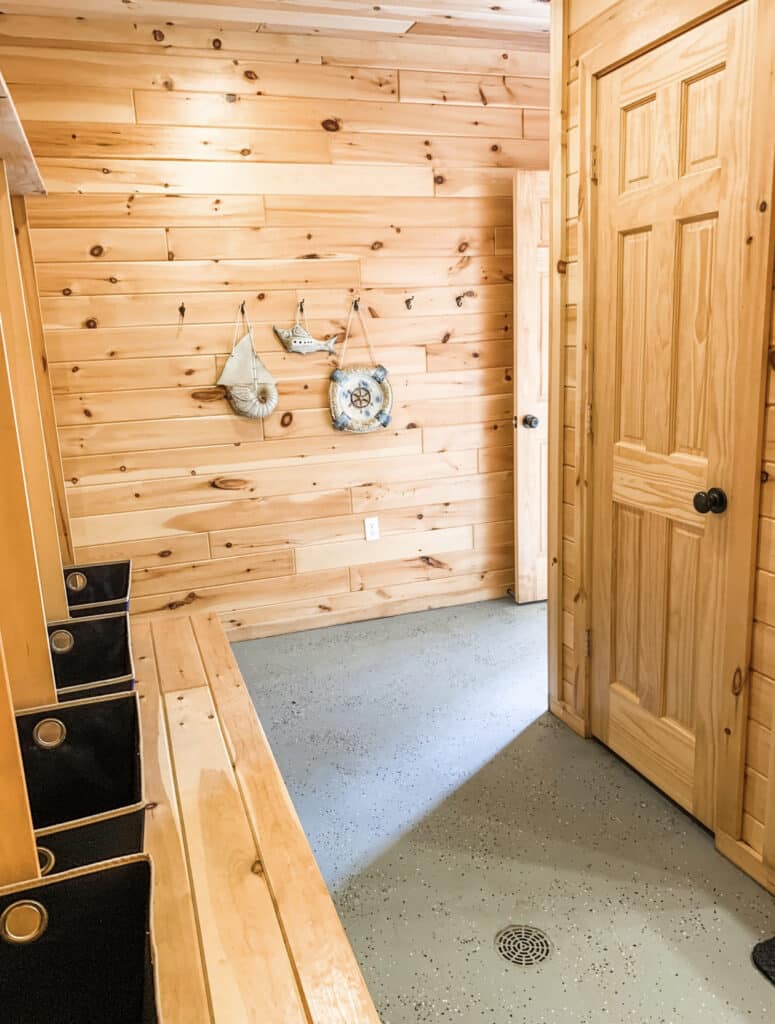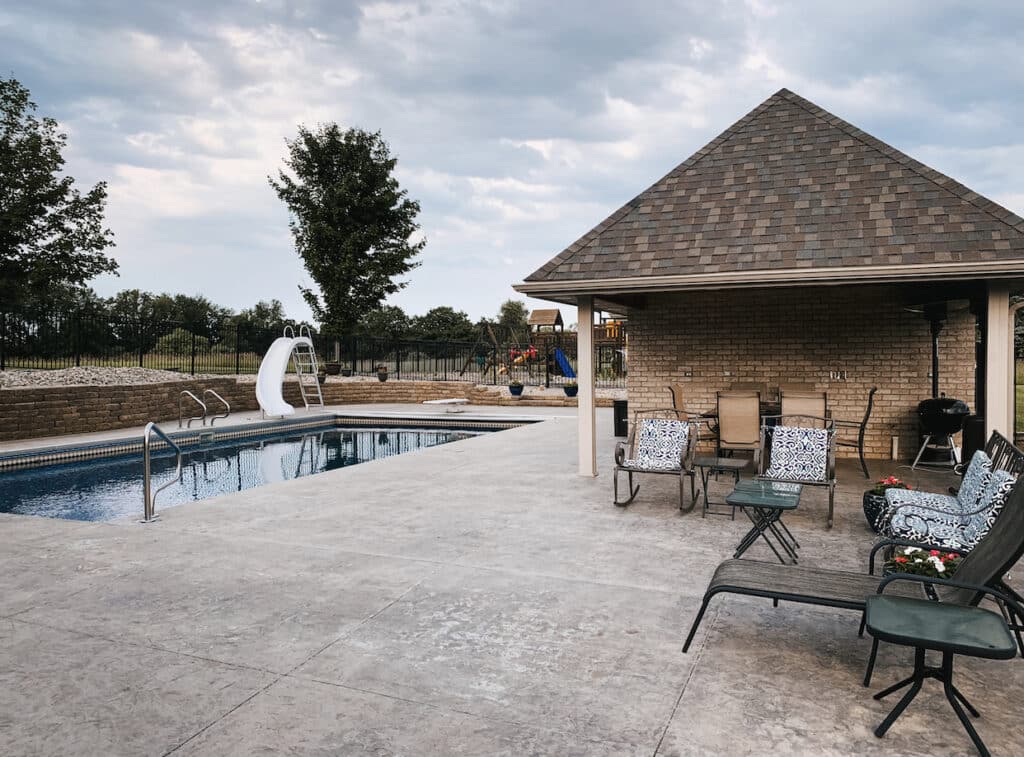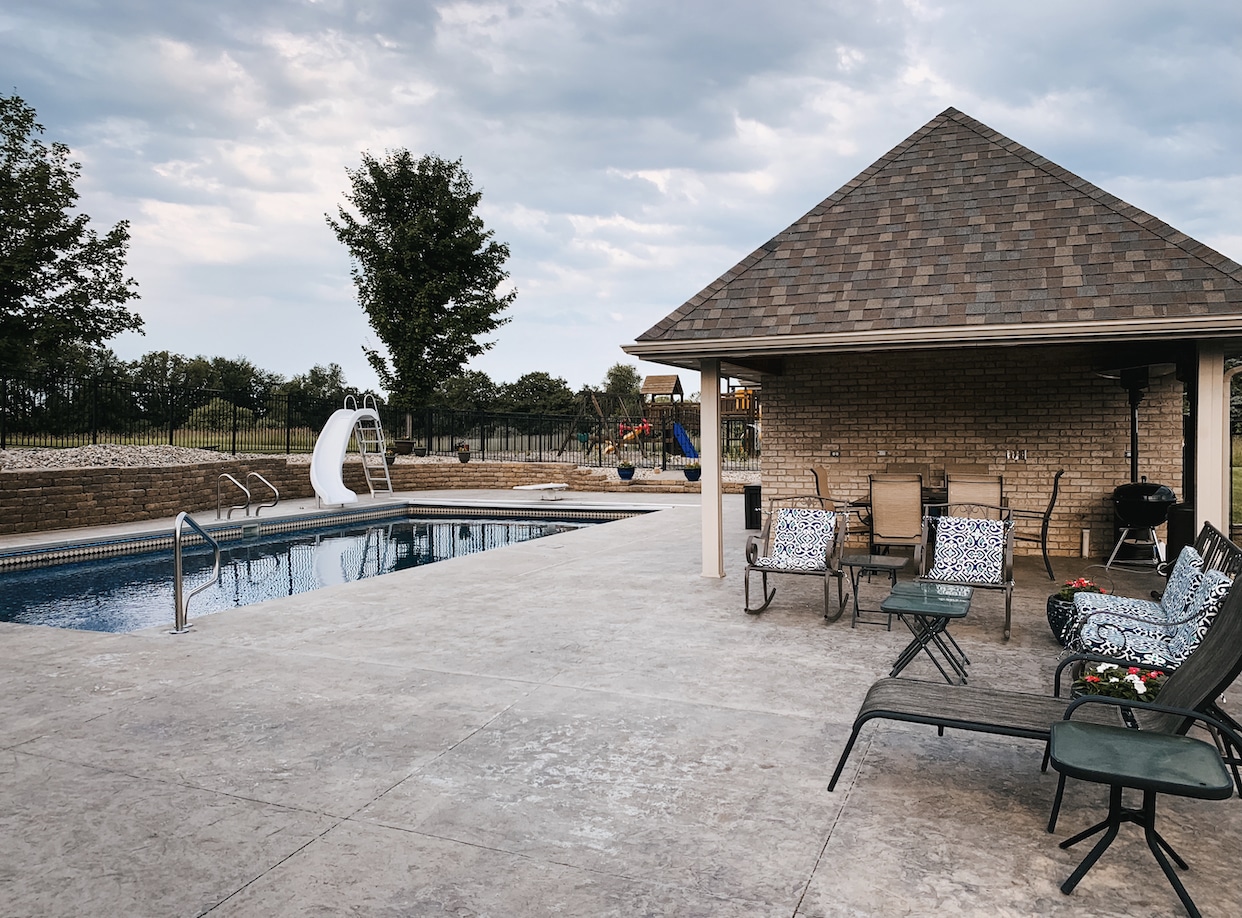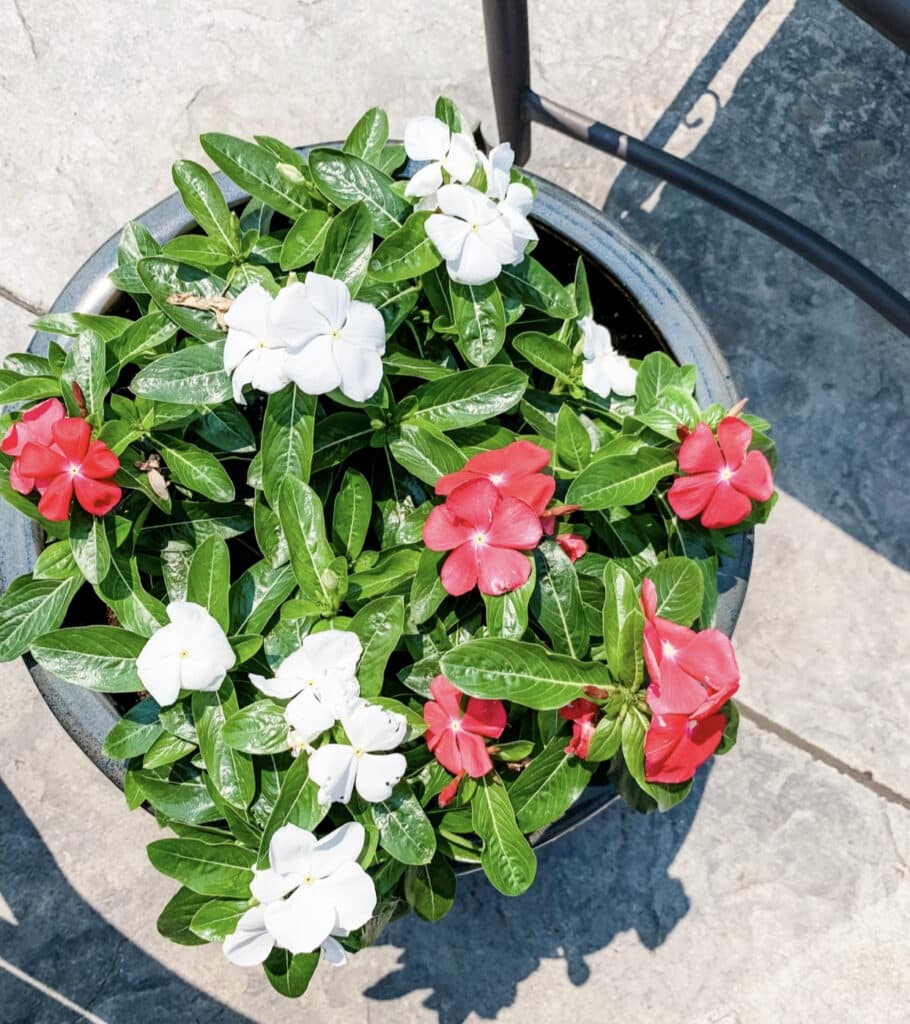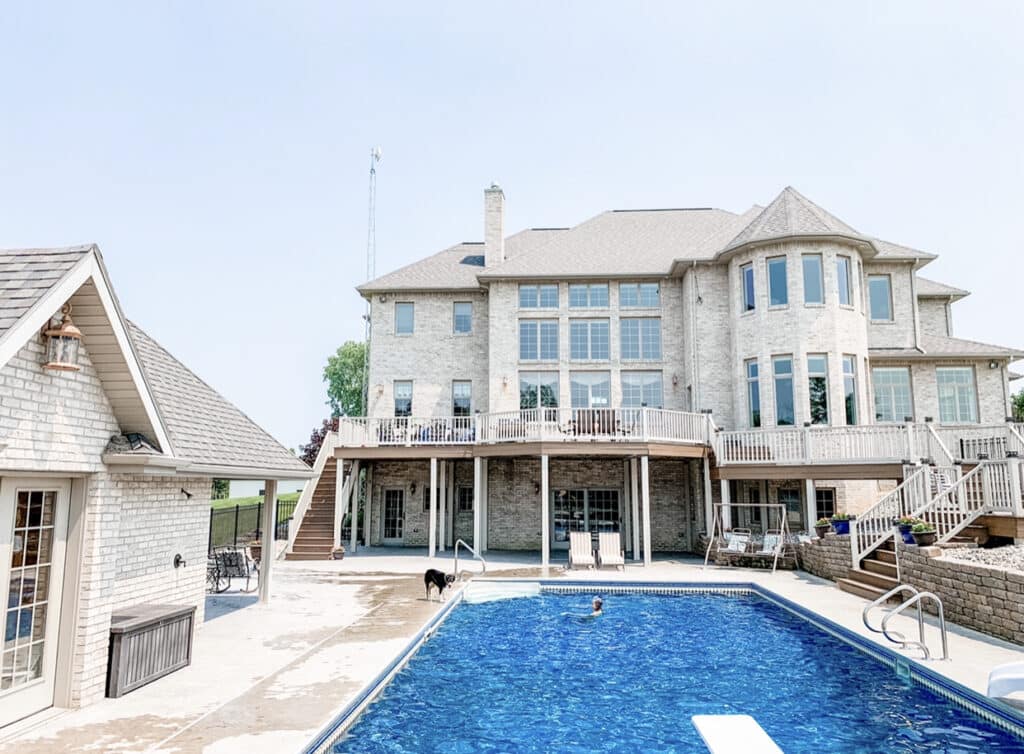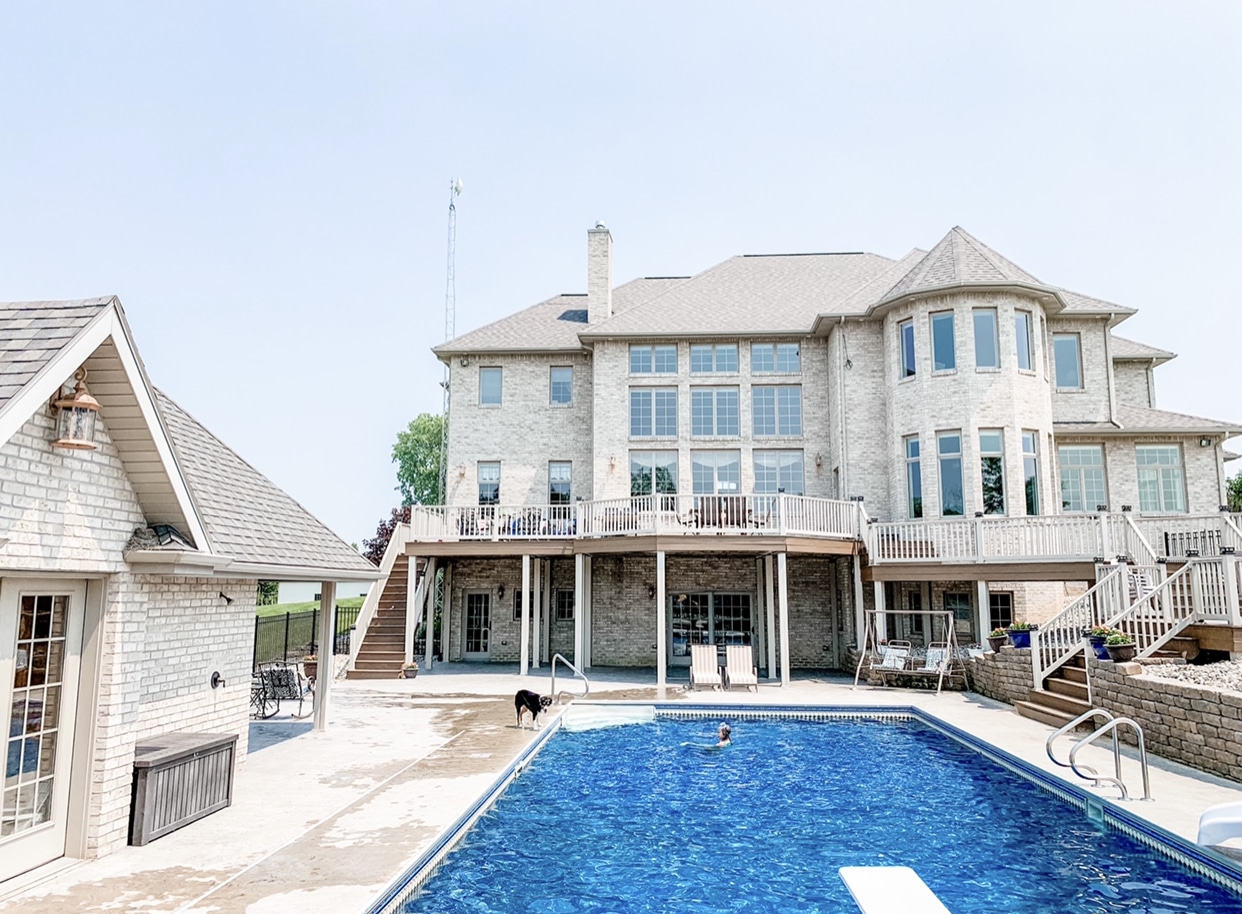 I hope you enjoyed visiting my outdoor spaces at my home! Our backyard outdoor space is truly our oasis of relaxation away from the world during the Summer months and one of the best investments we've made for our home, and family time together. I hope I've given you some ideas and inspiration for your home and outdoor spaces… if you have any questions on anything I've featured, please message me!
Happy 4th Friends.. Cheers to Summer time!