Hi friends, it's been a bit since I blogged here last but thought it would be fitting today on the first day of deer hunting season in Michigan, to share a fun project my daughters did on an old hunting fort to create their very own girls' she shed! The fort was originally built by my son for his hunting shack, but after he decided to move his hunting spot to a different location, he gifted over his fort to his sisters… that's all the girls needed to go to work remaking the interior to become their very own backyard girls' oasis to escape to!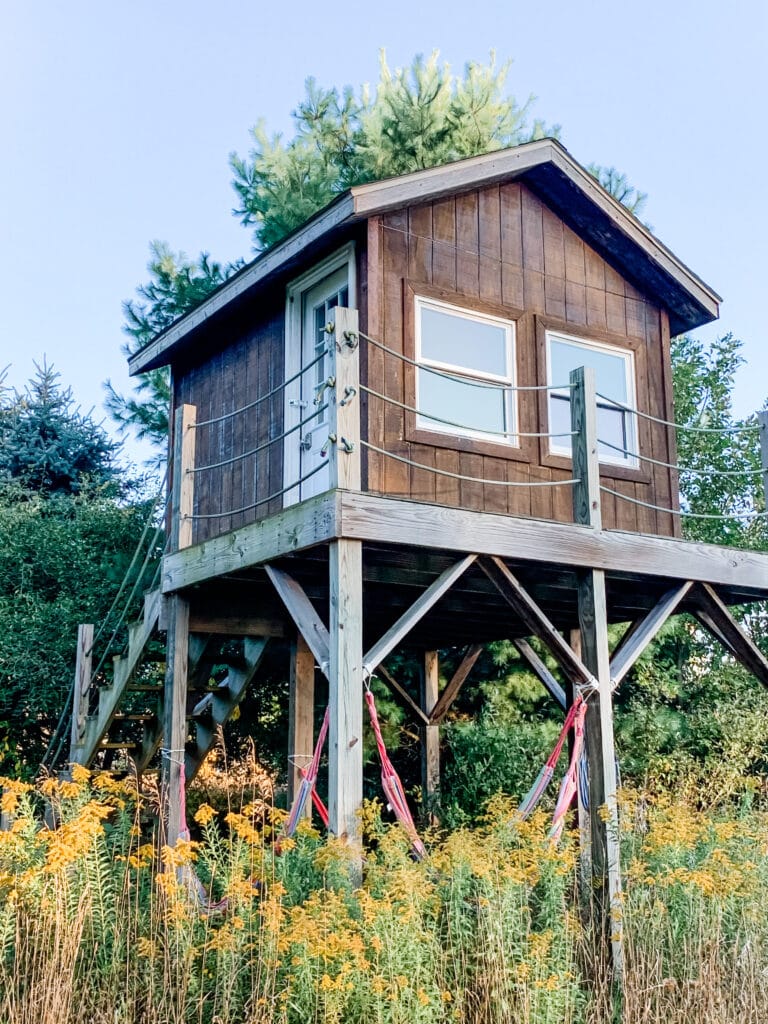 My oldest daughter Kaitlyn decorated the interior with a boho chic, bohemian style. She painted the interior paneled walls white, re-carpeted the floor and upper loft area, added in a fold-down futon sofa, writer's desk, leather desk chair, and casual, natural accents to the walls and flat surfaces. Big brother left the girls his TV, mini fridge, space heater, and microwave so their she shed could be comfortable all year long.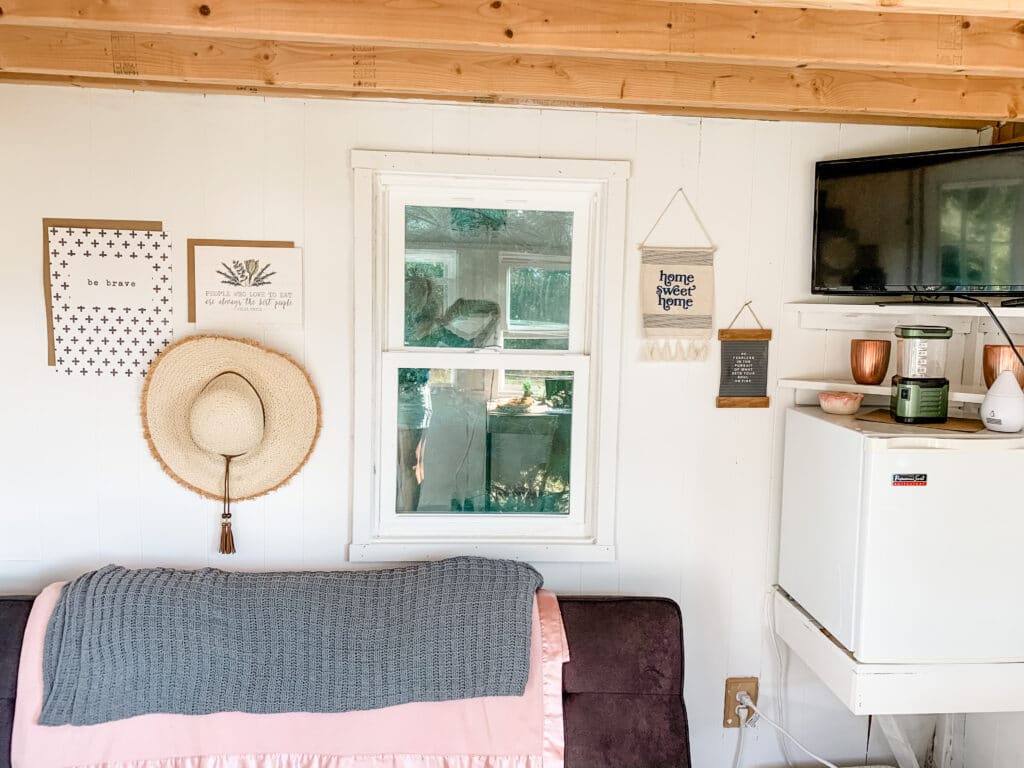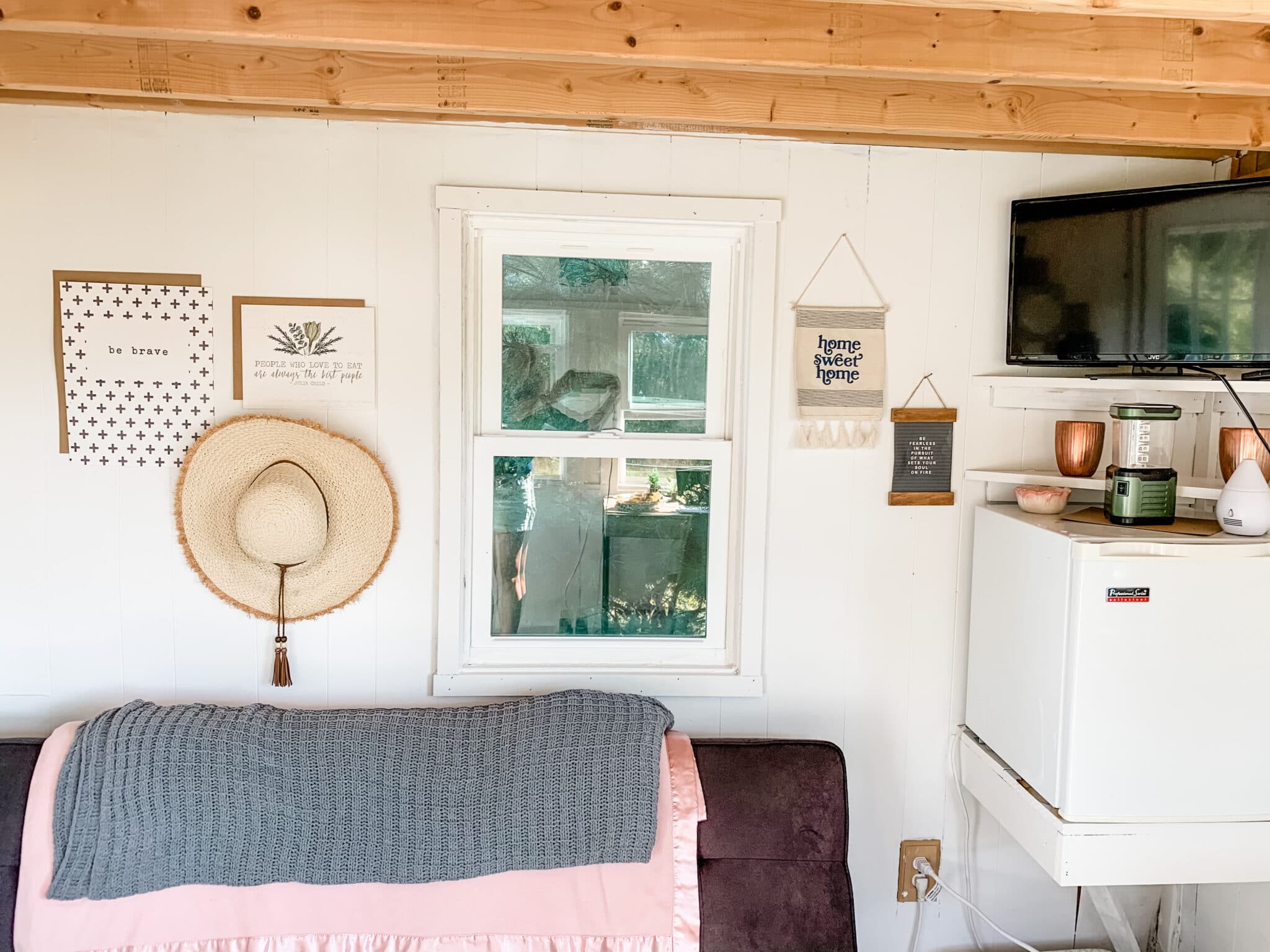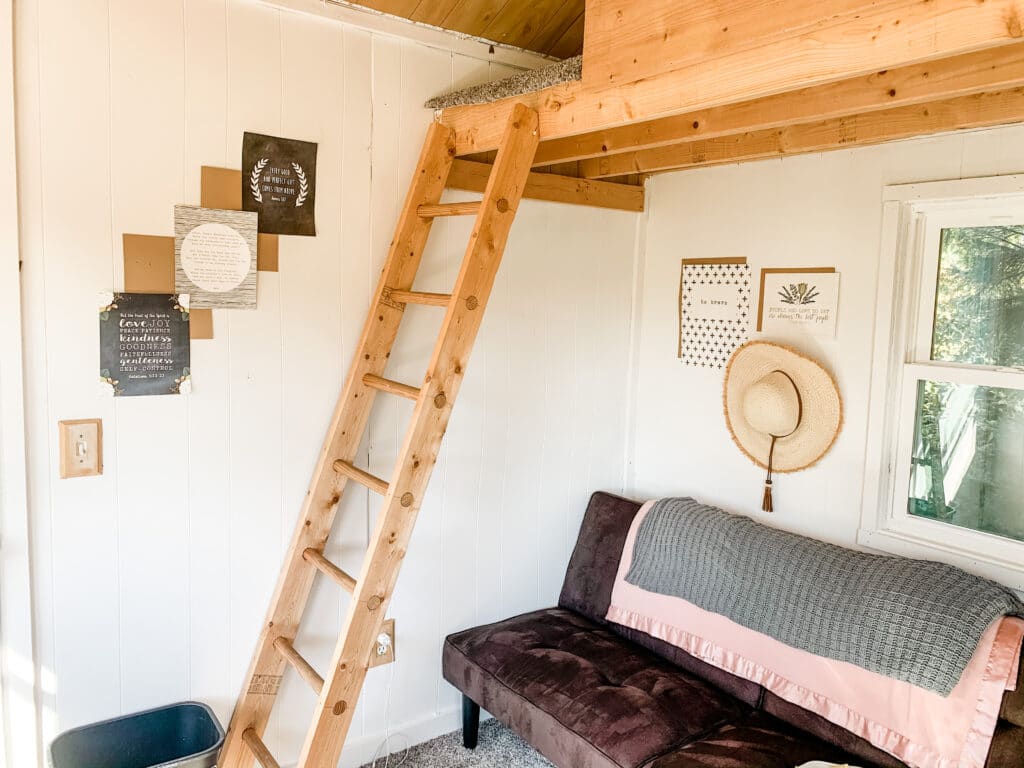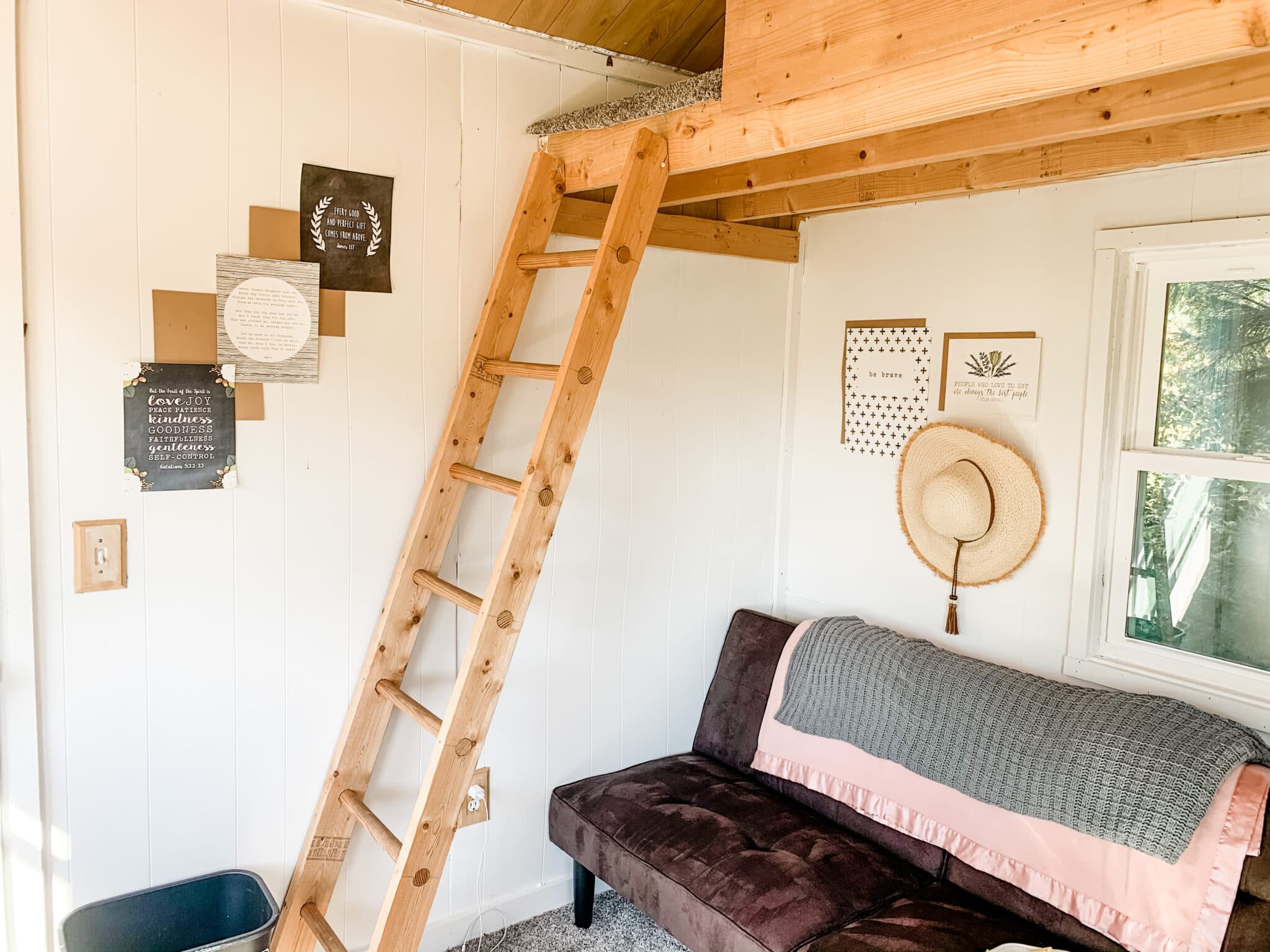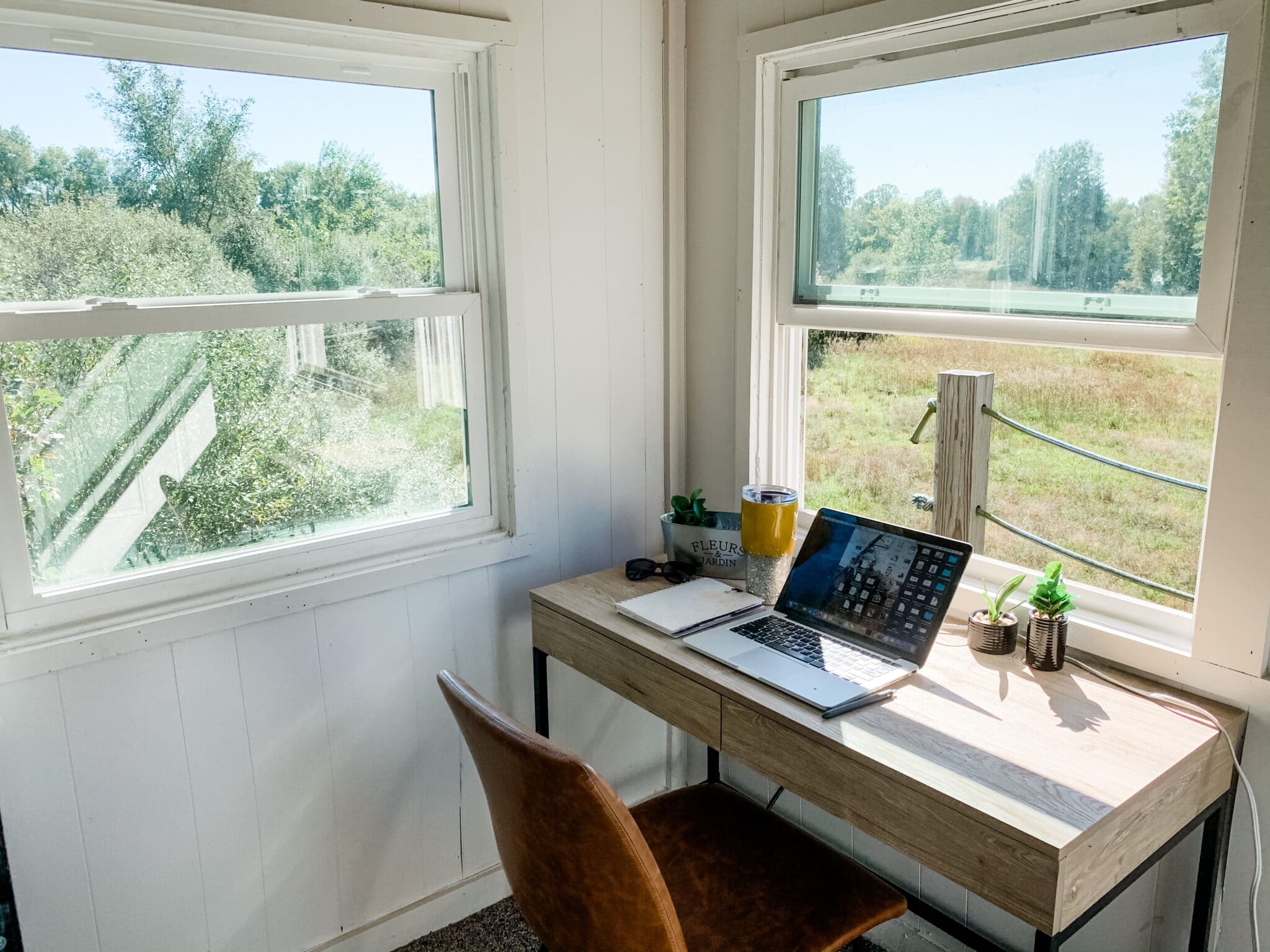 The fort is situated behind our home, nestled in an open field with views of our woods. It is a quiet, serene place for the girls to do homework, read, hang out with each other and their friends, swing in the hammocks, even pop popcorn and watch movies, and make lasting memories together.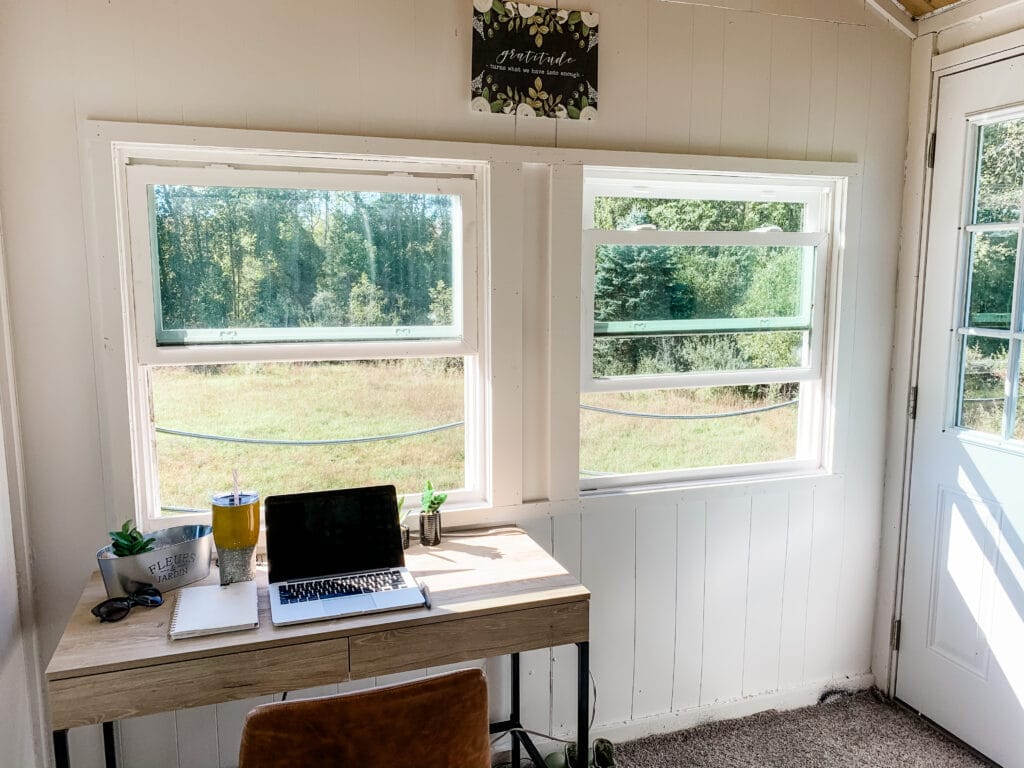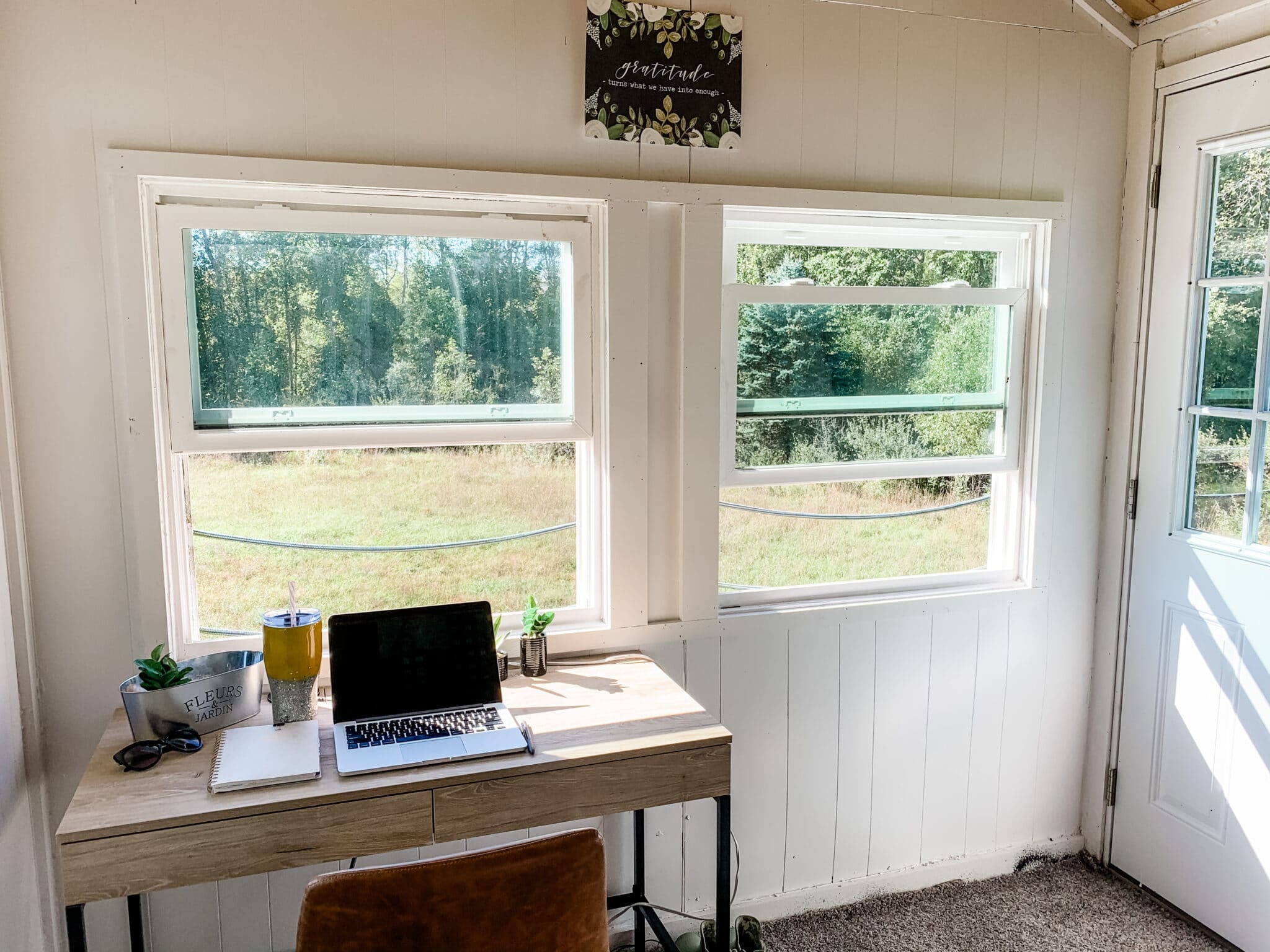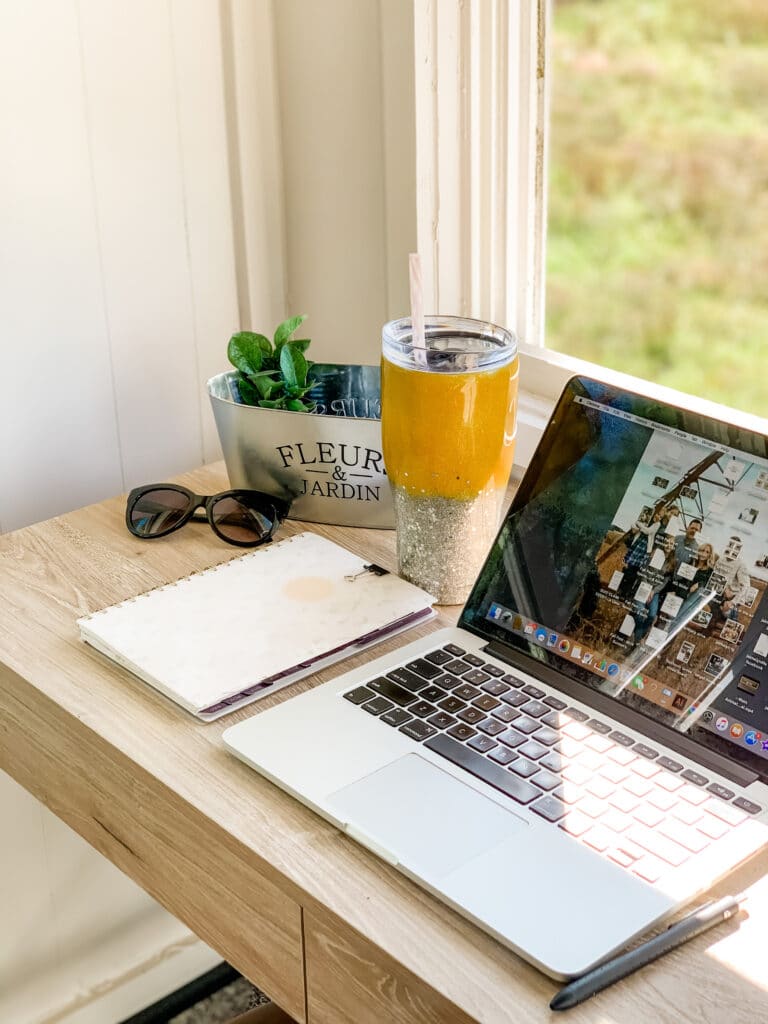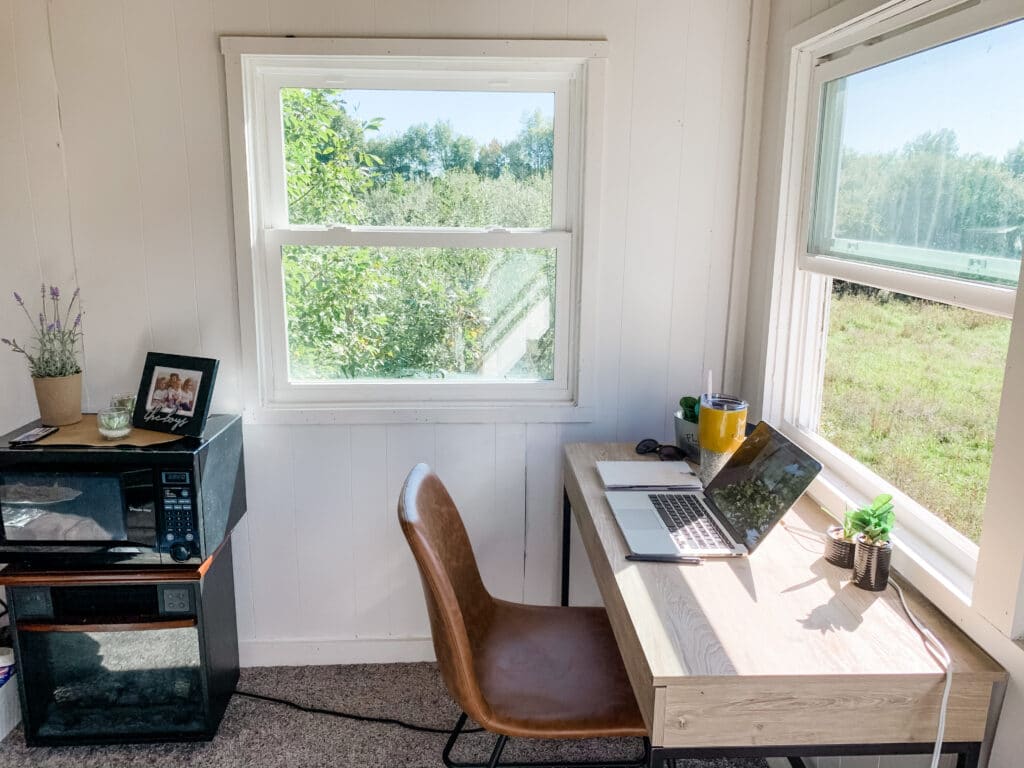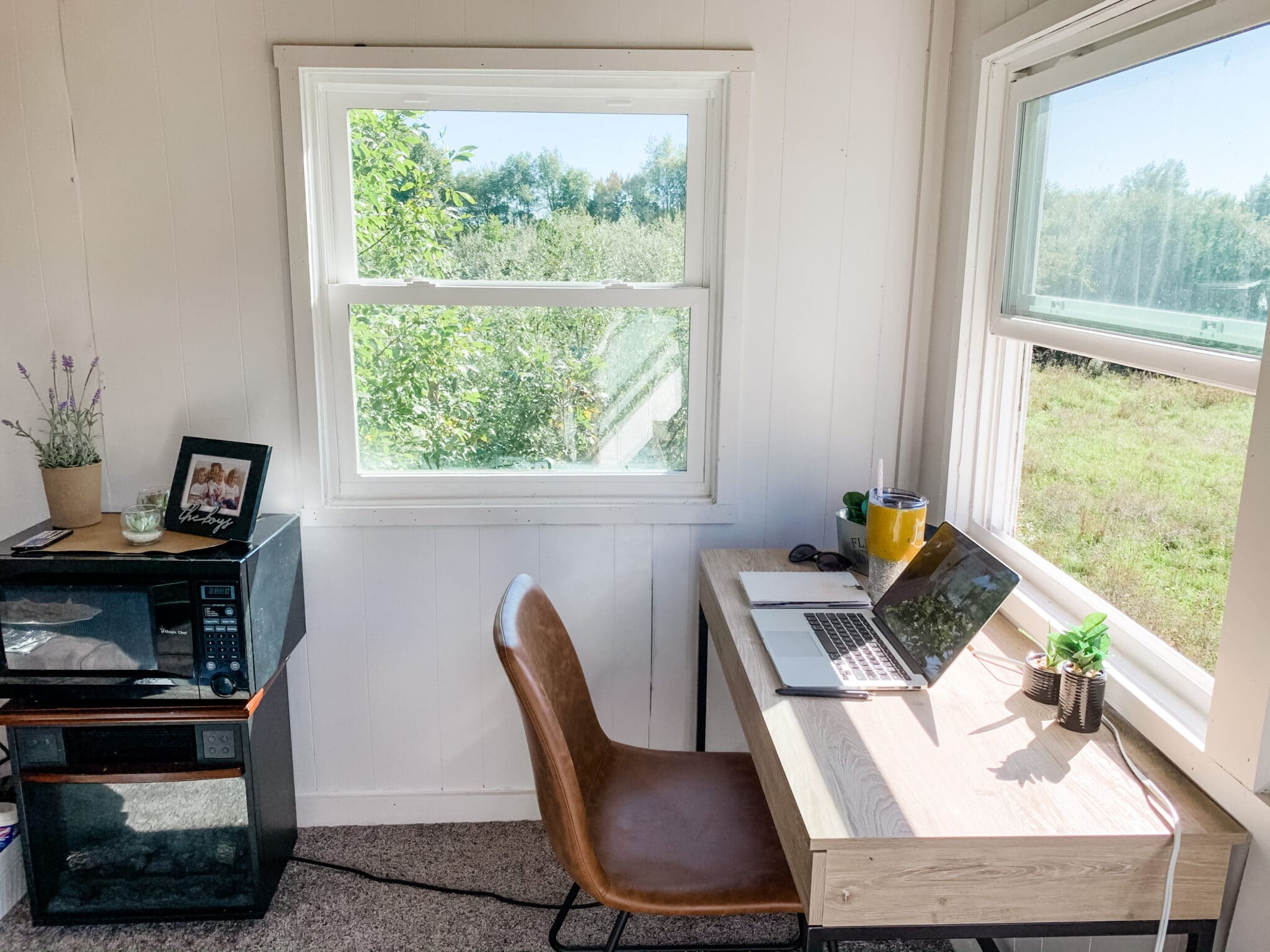 The girls love coming out to this space to relax… and I really enjoy coming out with them too, it's such a fun place to escape to and hang out. They spent a lot of days out there this spring during their virtual school days at home during the Covid shut down… helping bring a little change of scenery to those sometimes mundane days.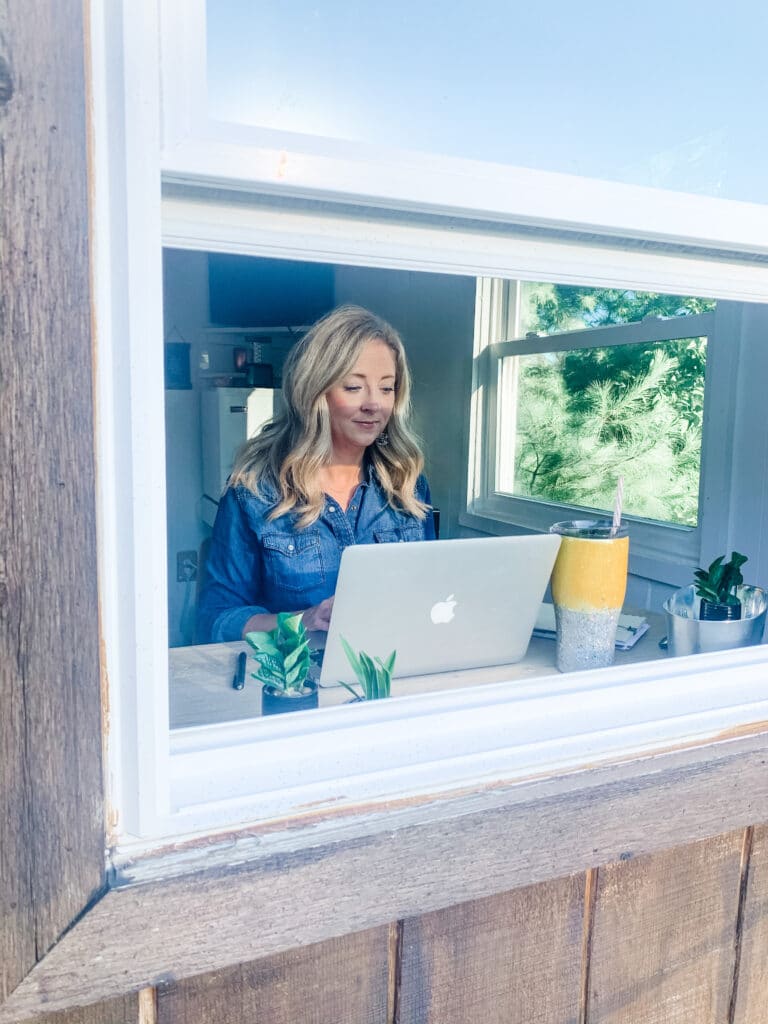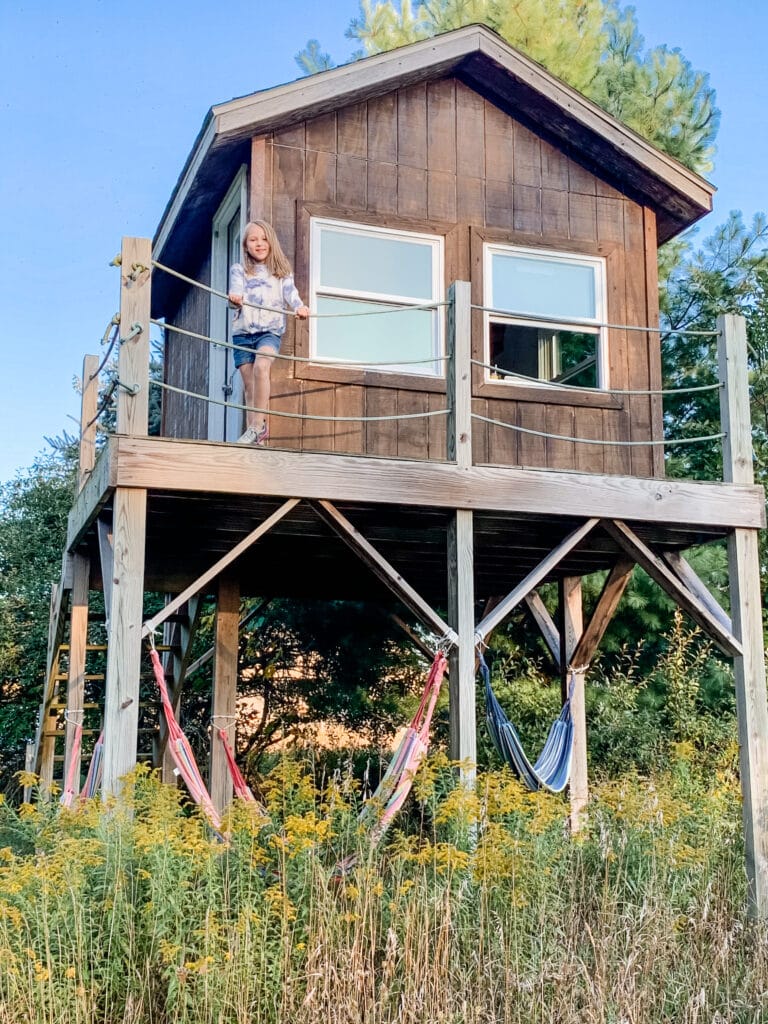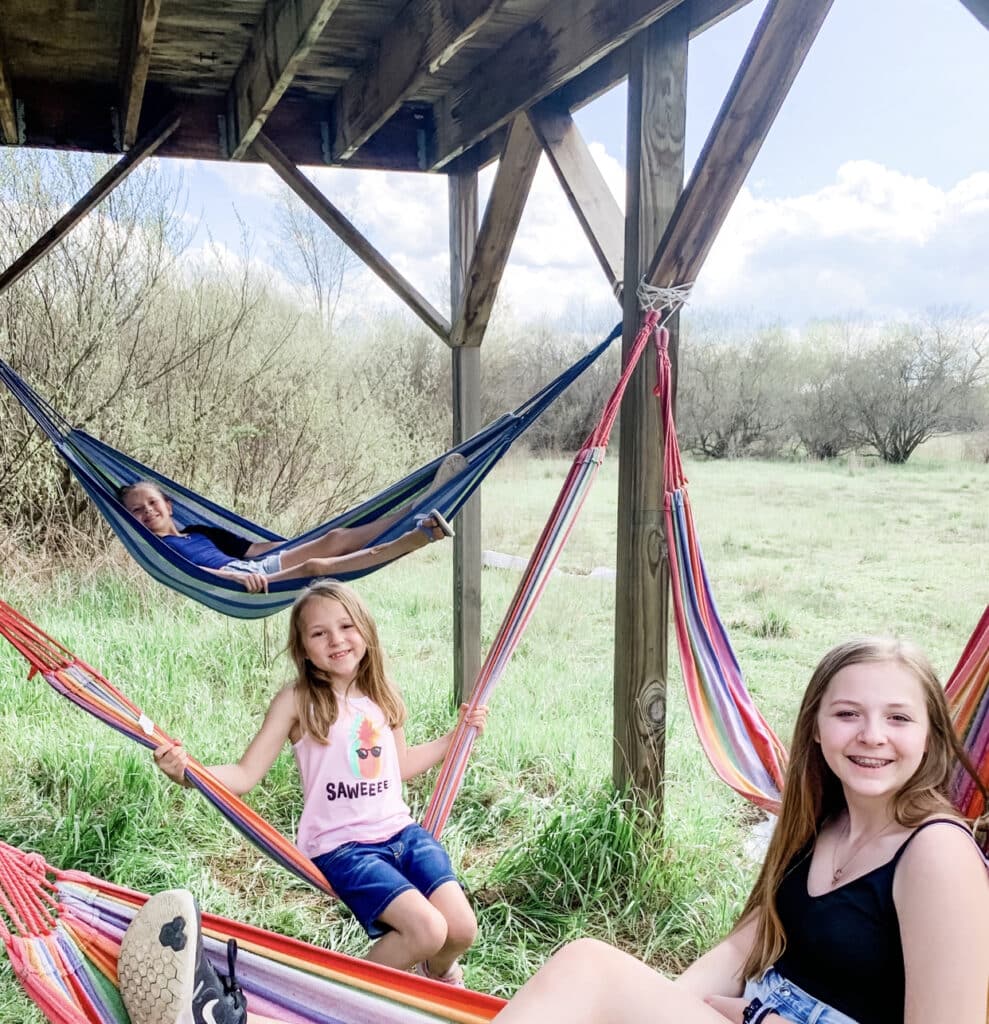 The space is really cozy and has everything they need to hang out for a few hours during the day, and because it is wired with electricity, they also are able to enjoy cozy evenings too.. snuggled in together with snacks, cold drinks, and games, or movies… so much fun!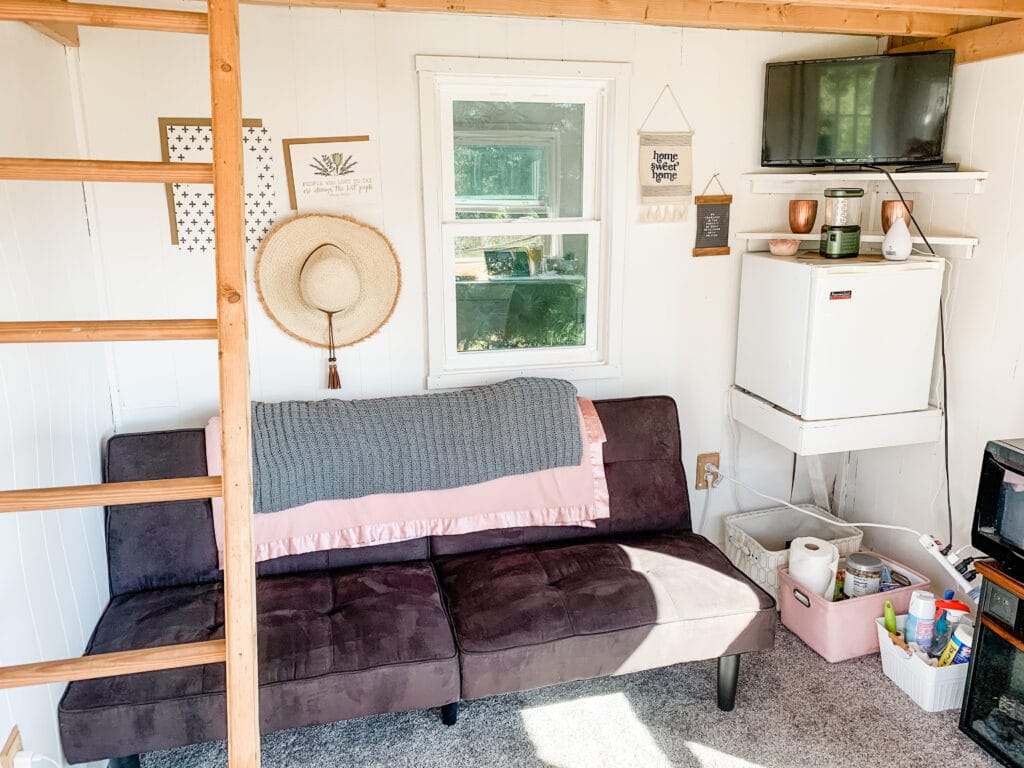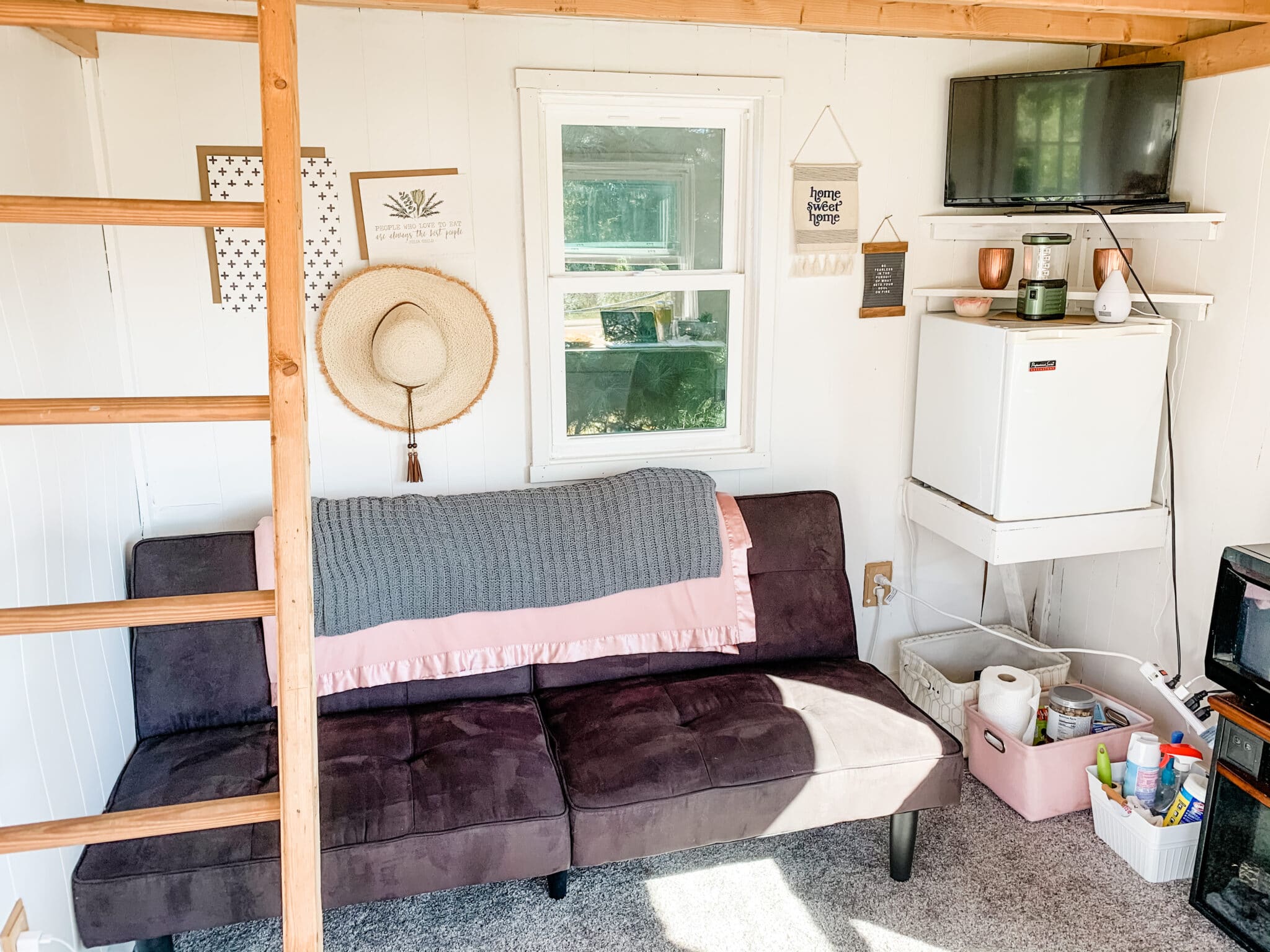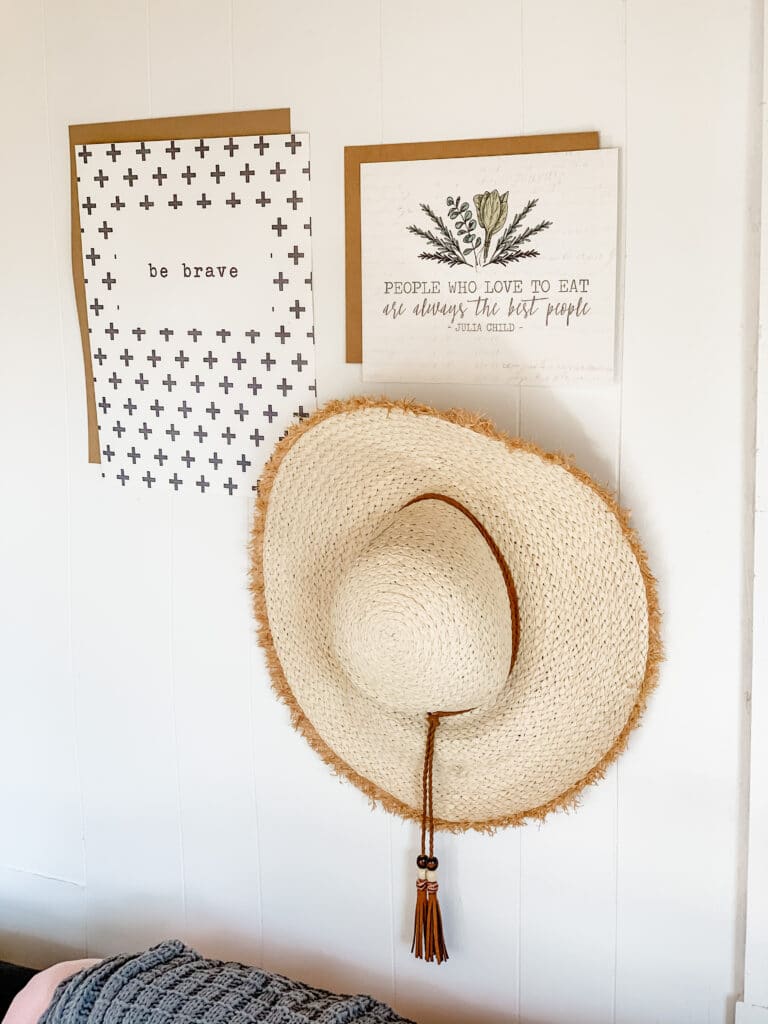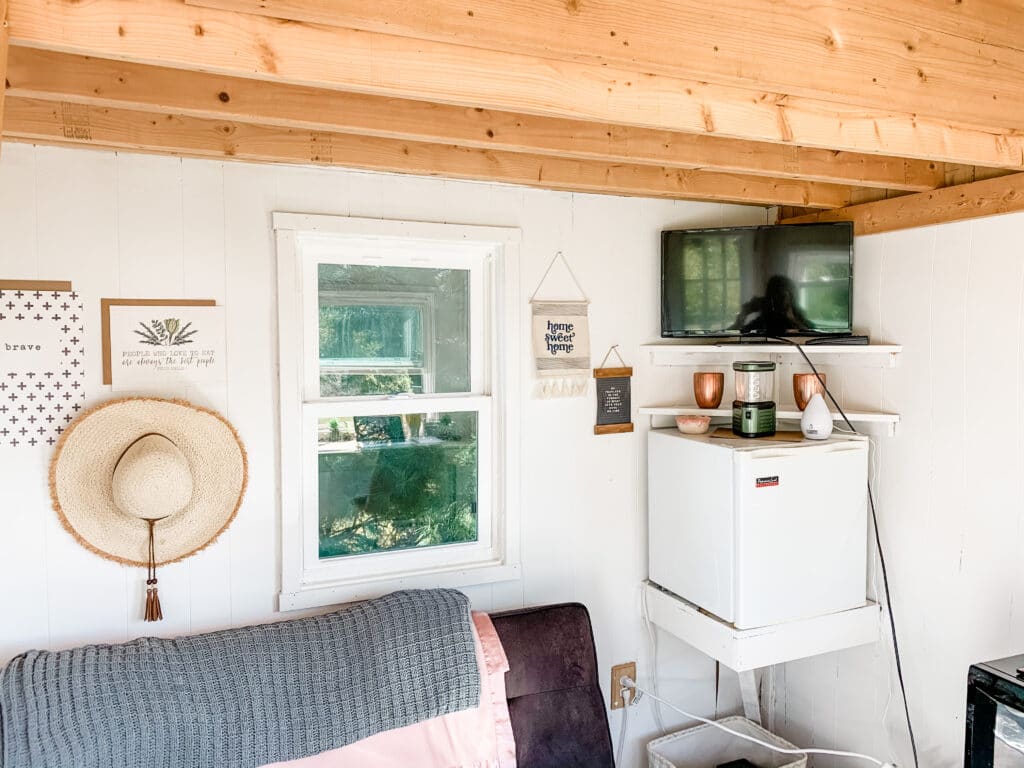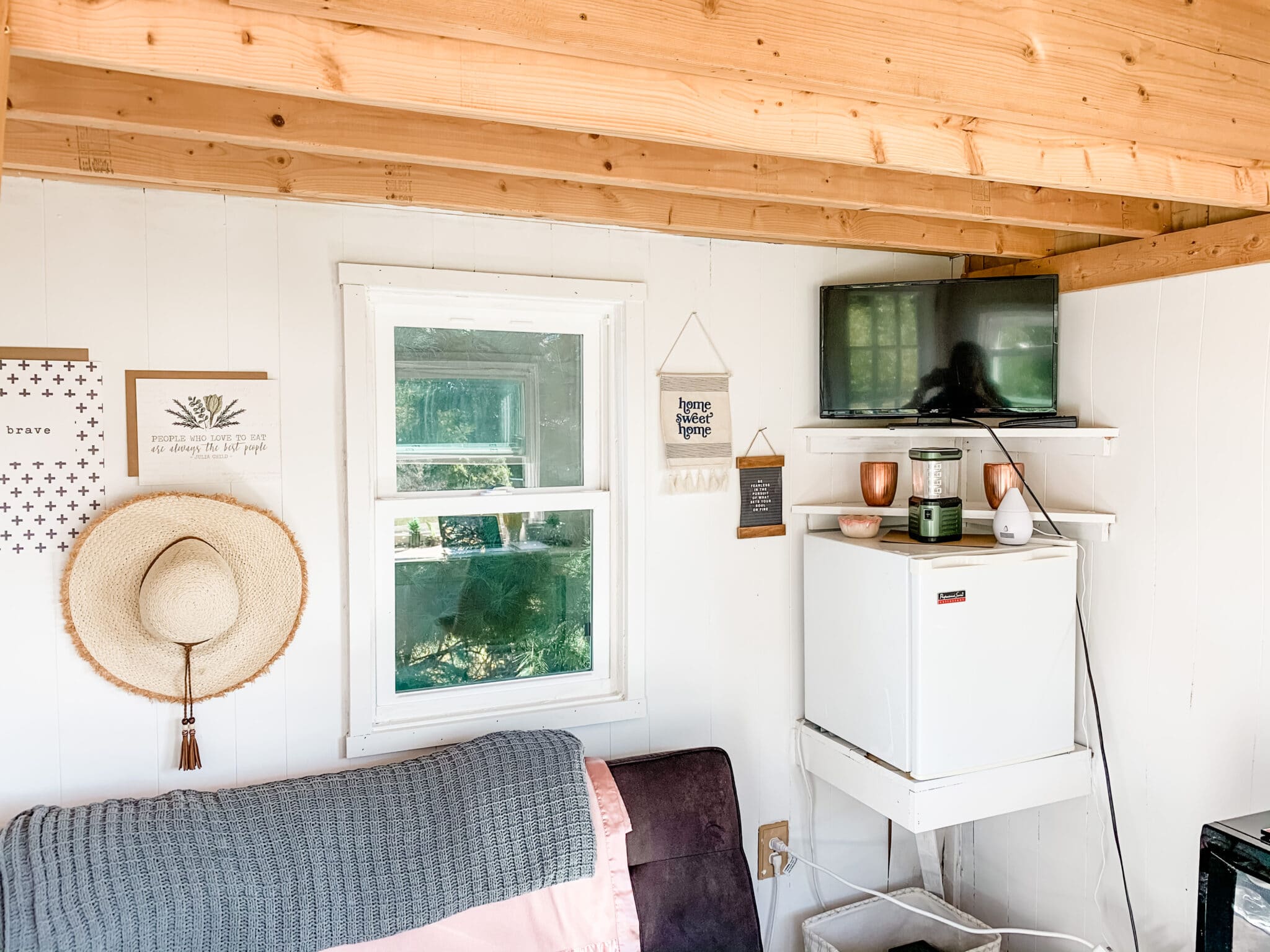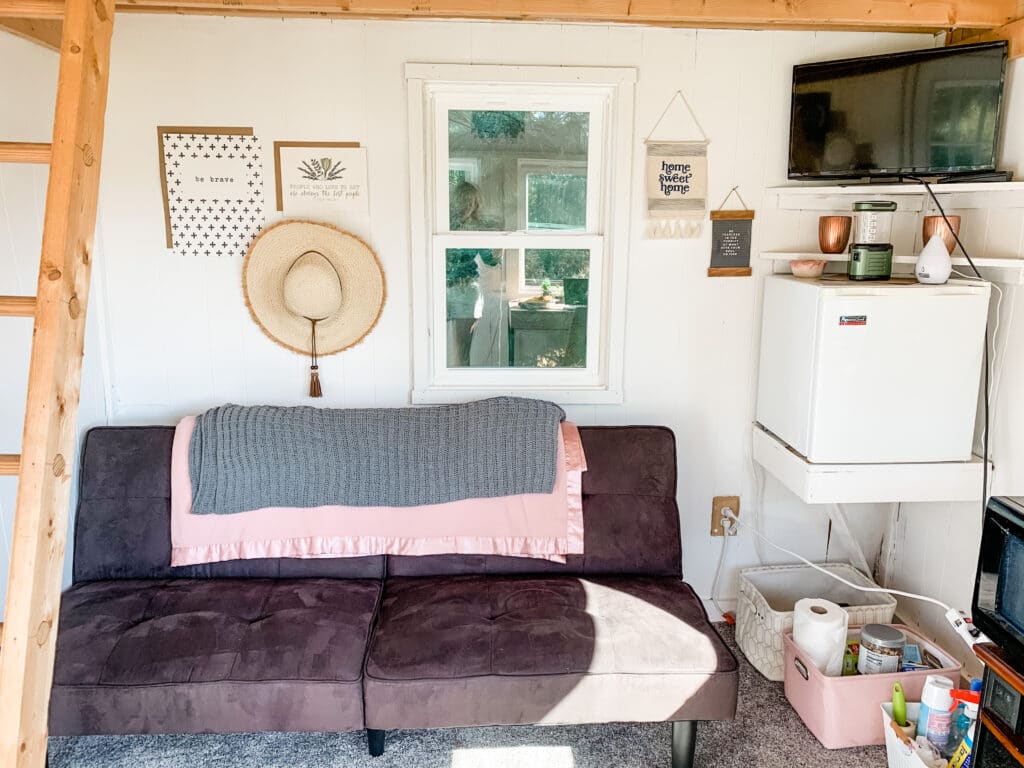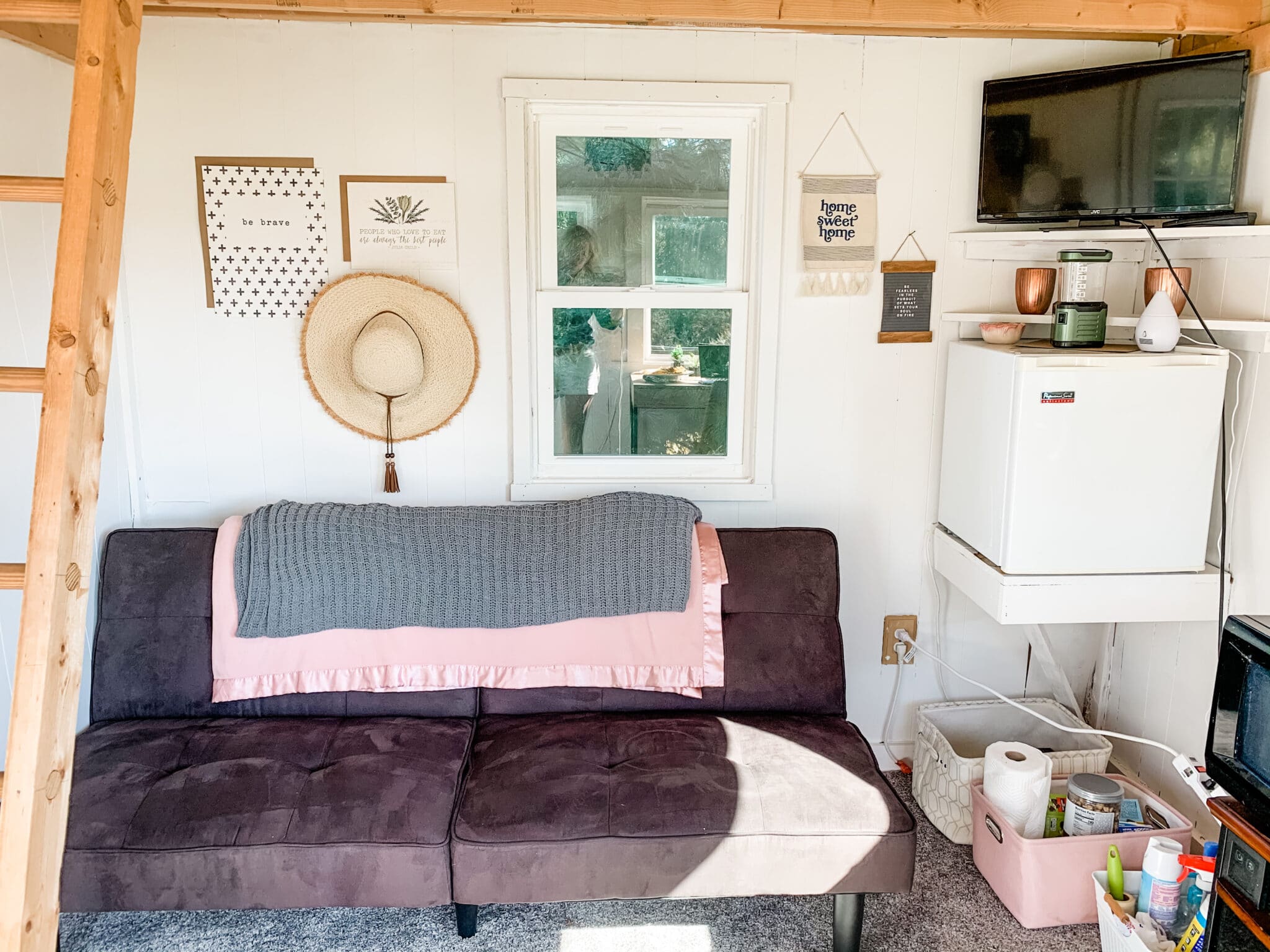 I hope you enjoyed a little peek inside the girls she shed! It's amazing what can be done with a small space and budget, to create a special place to enjoy the simpler things in life, and to make lasting childhood memories together!
Happy Week, friends! Jaime Lyn