Hi all, it's been awhile since I've visited with you all here on my design blog. I have been a busy bee working on some other ventures the past few months, but am excited to reconnect with you here this Memorial weekend. I hope you are all doing well, enjoying yourselves wherever you are, and staying healthy. We are all definitely living through unprecedented times, and as scary as the world can feel sometimes, I pray your home has served you well as a place of solitude and safety, providing comfort and peace during these unpredictable times.
As I've spent more time in my home, I realize I am seeing my home a little differently… instead of mainly serving as a pit stop in our comings and goings, it truly has become a place for my family to be together again, to make memories, and enjoy our lives in a simpler, more peaceful way. I am looking at our spaces with fresh eyes, and minimizing all the "stuff" that clutters not only our rooms, but our minds. I am repurposing the uses of my 'old' things, instead of running to the stores to buy more 'new' things, and I am recreating spaces that serves the purposes of our family being together. Being home more has become the 'blessing in disguise' through all of this for my family. It has slowed our lives down a bit, brought us back more so to the basics of what is important, and allowed us the time and reflection to enjoy what it is that truly matters here in our home… the people inside, the memories made here, and the peace and safety that it provides…truly what home should be about.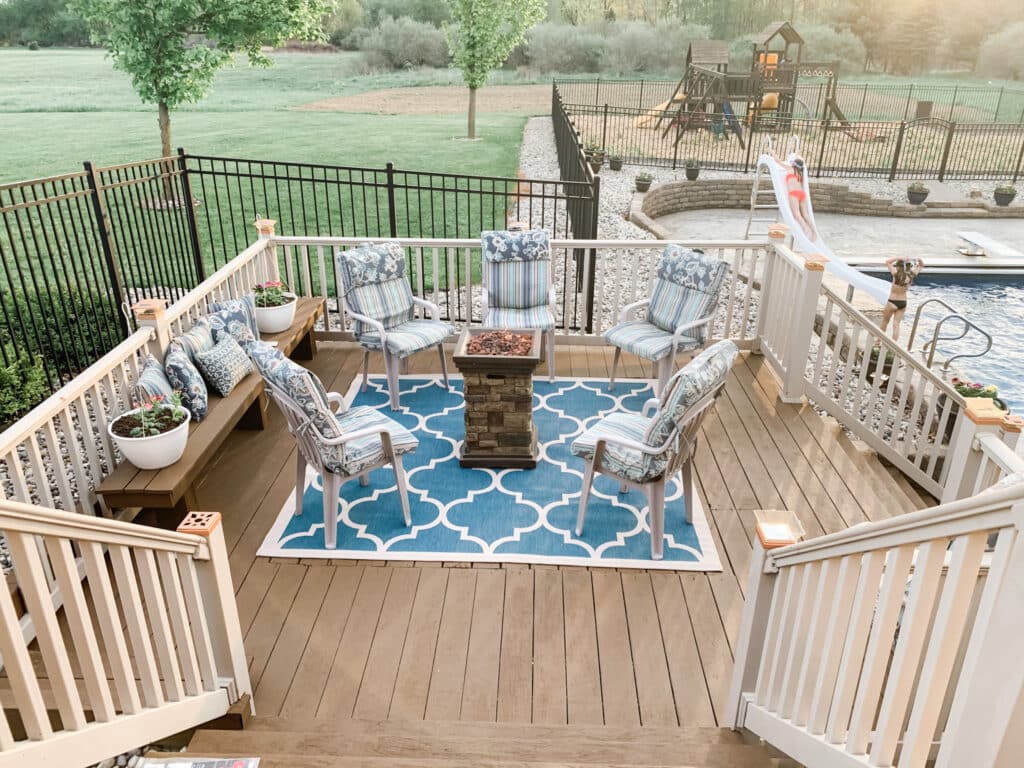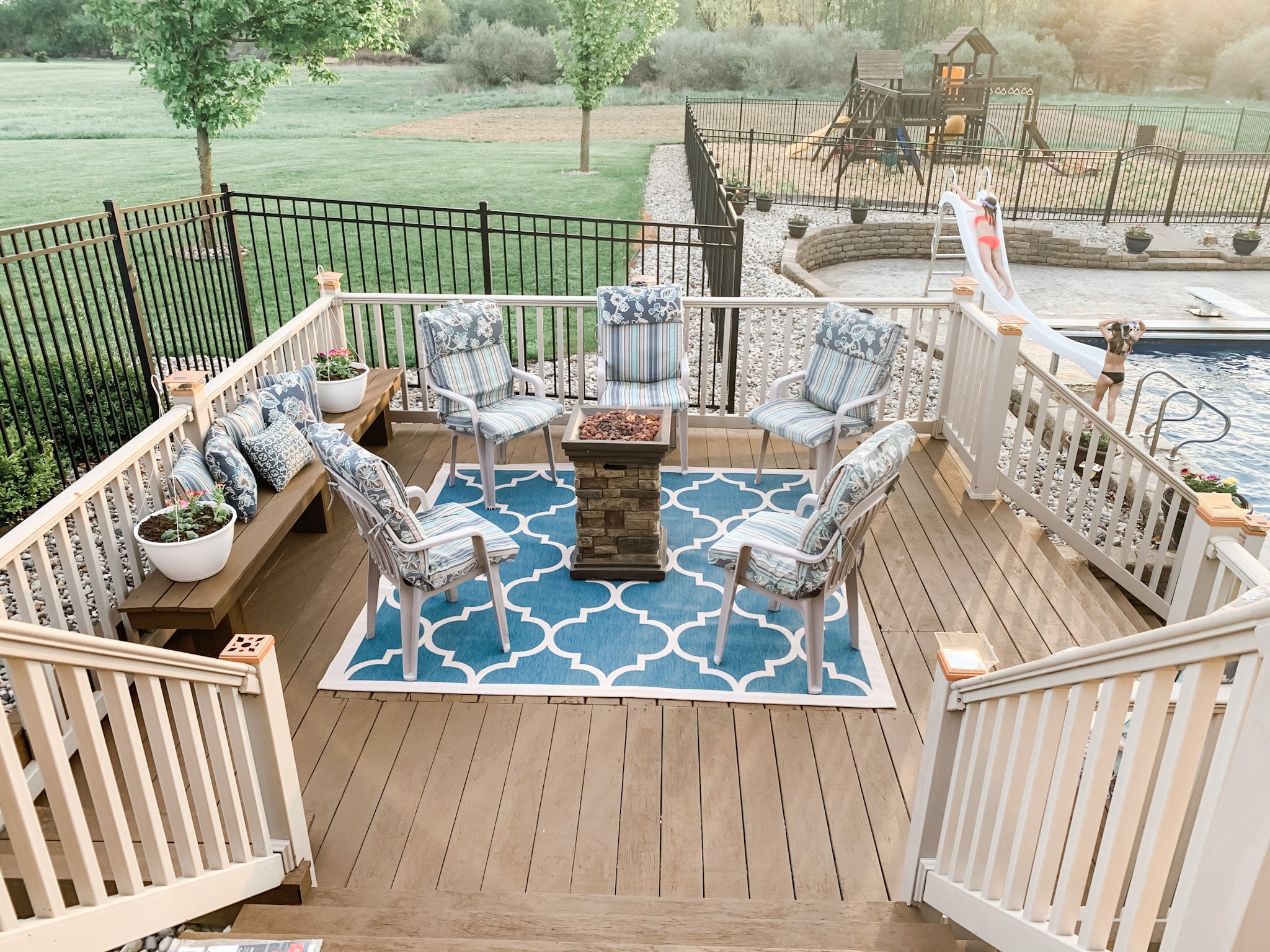 One area I just finished recreating in our home that has helped serve our slowed-down, family-focused time is a small area of our deck that used to house our drop-in hot tub. We never used the hot tub much with having our pool, so we opted to pull that out and board up the opening…. but then, we had to decide, what to do with the space now?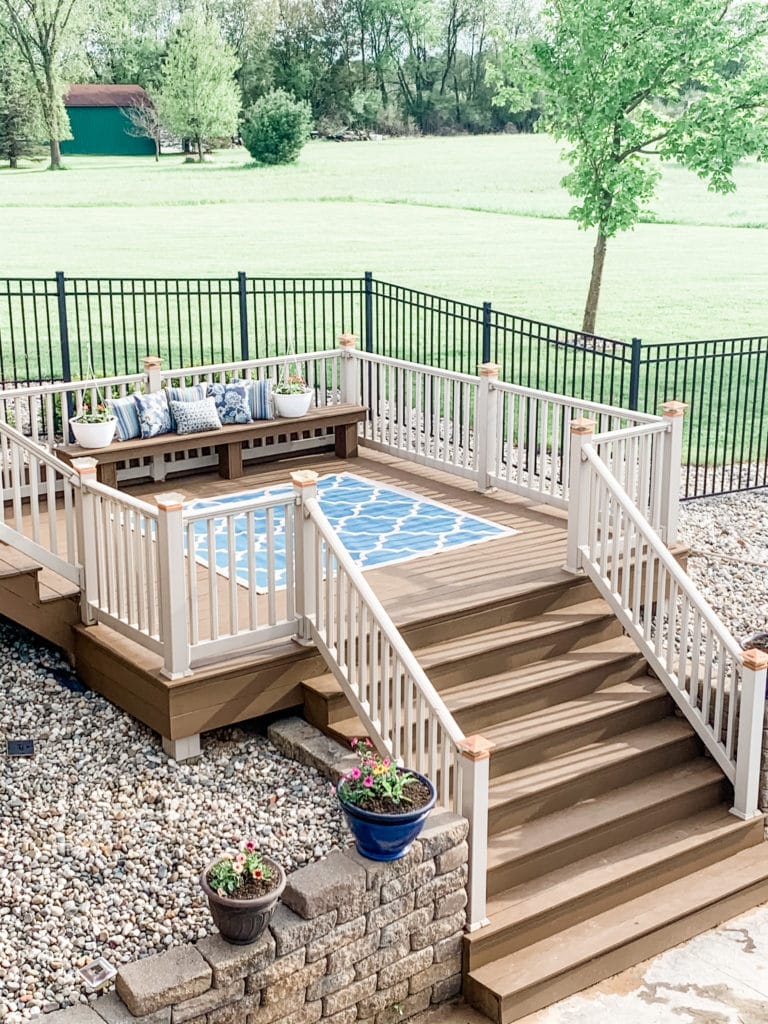 Above is how the space looked after we boarded up the hot tub opening, restained the deck boards, and I laid my Amazon Rug down, and added some outdoor accent pillows I had on hand, to the built-in bench… but I felt it just needed more. I didn't want to go out and buy more furniture… I am avoiding being in the stores as much as I can right now, and the thought of putting together new furniture just felt like a daunting task I didn't want to deal with, so instead I looked around at what I already had. I had recently purchased all new patio cushions for the furniture that is around my pool area, and was about to sell all my 'old' cushions on a garage sale site, but instead I decided to reuse them here in this space. I also had quite a few stackable patio chairs that serve us well when we have extra company over, that I could use here too. And… we found this Propane Fire Pit stored in our pole barn that we had received some time ago (and totally forgot we had!)…. So I pulled that out, and put this all together, and within an hour, the space was done! We now have a nice 'new' fire pit oasis on our deck overlooking our pool area, that was all created with things I already had on hand… I just had to pause a moment, and look at my things and my space in a new light, with a fresh perspective of possibilty.
You can take more of a look at this space below…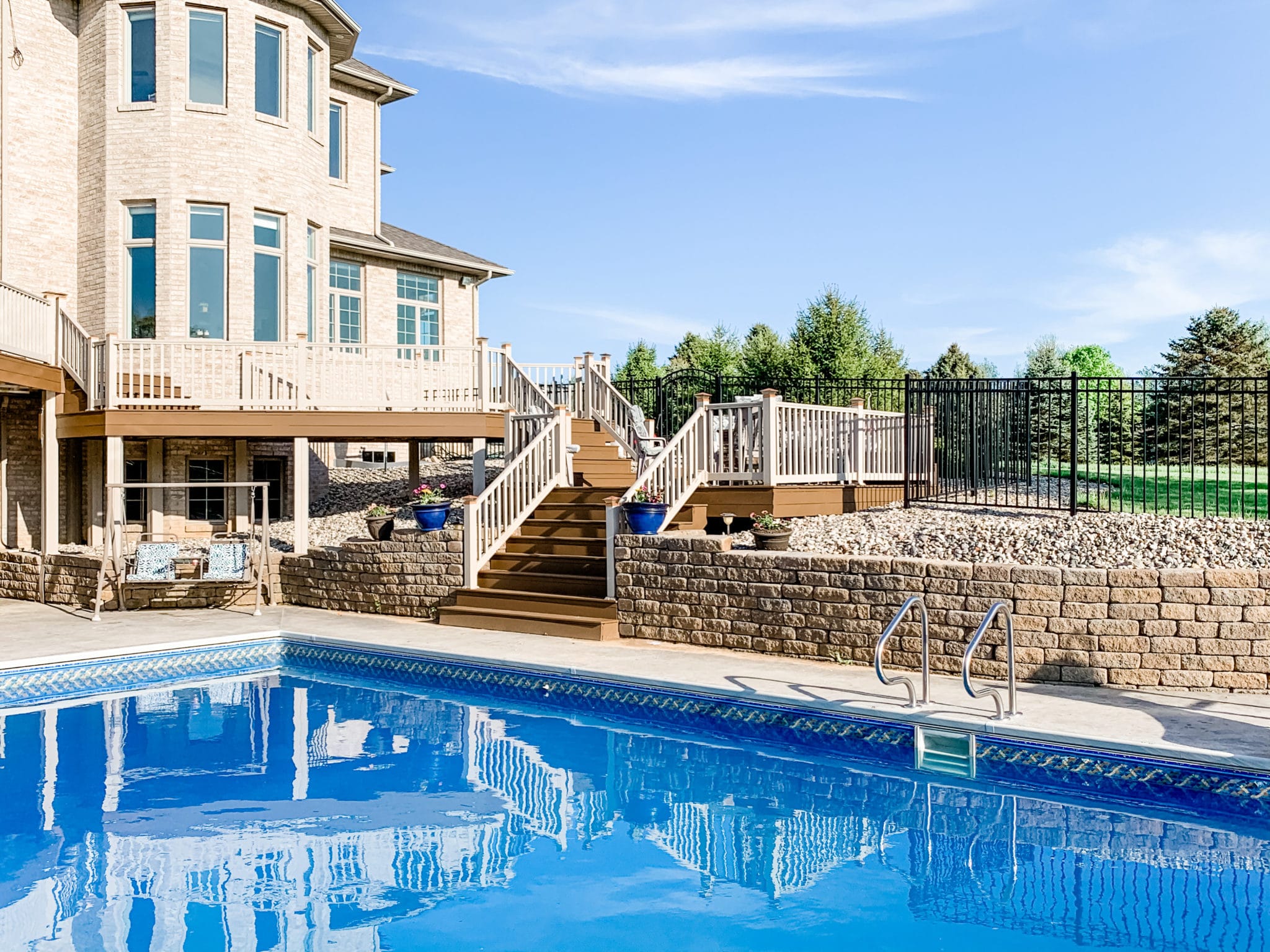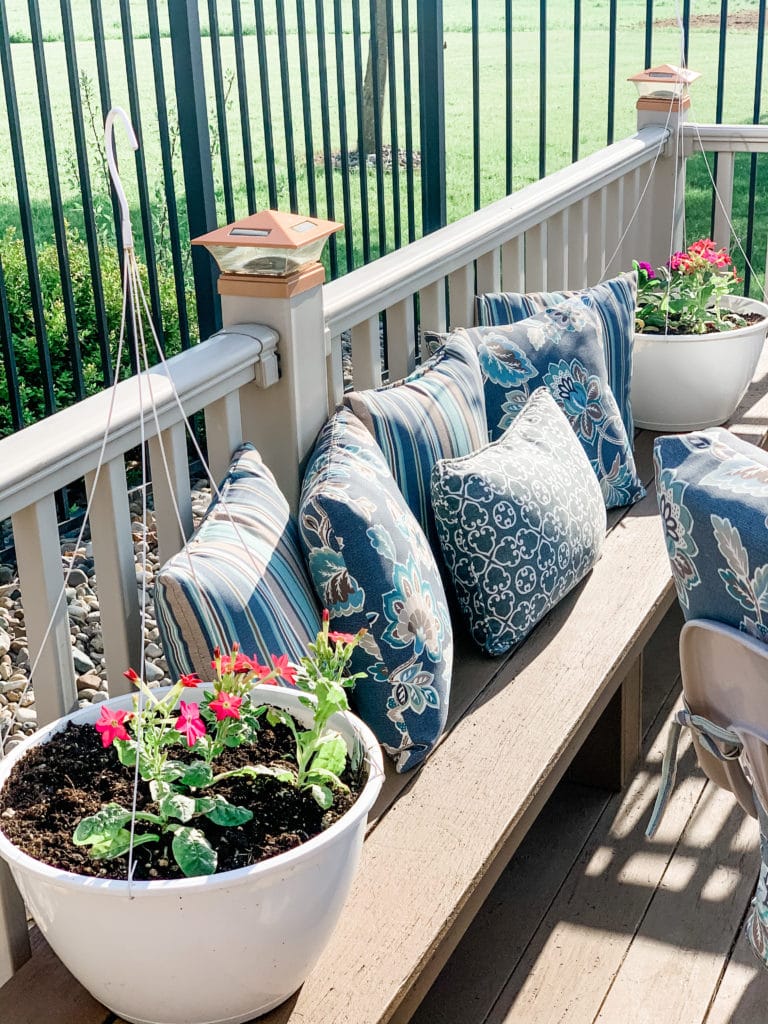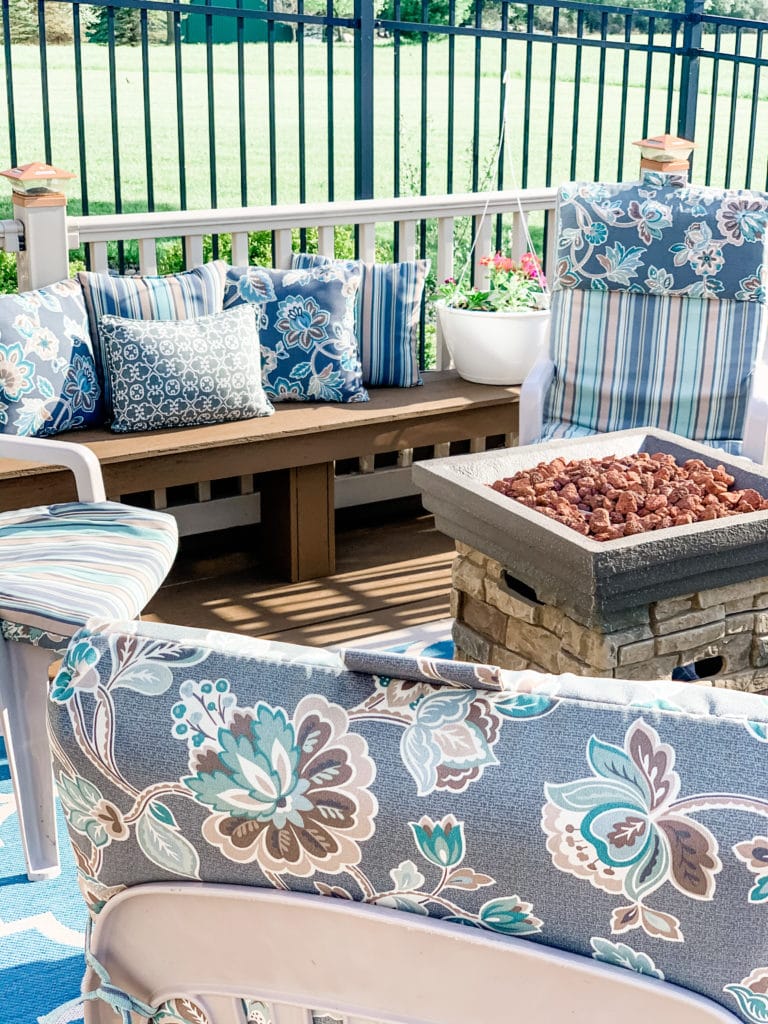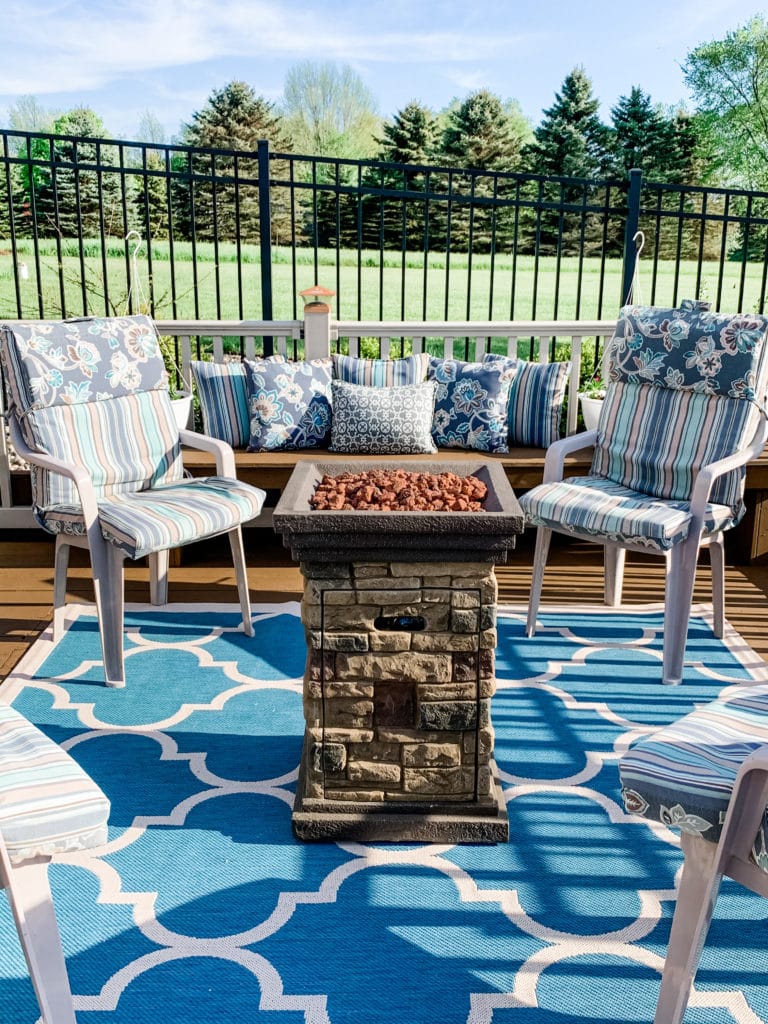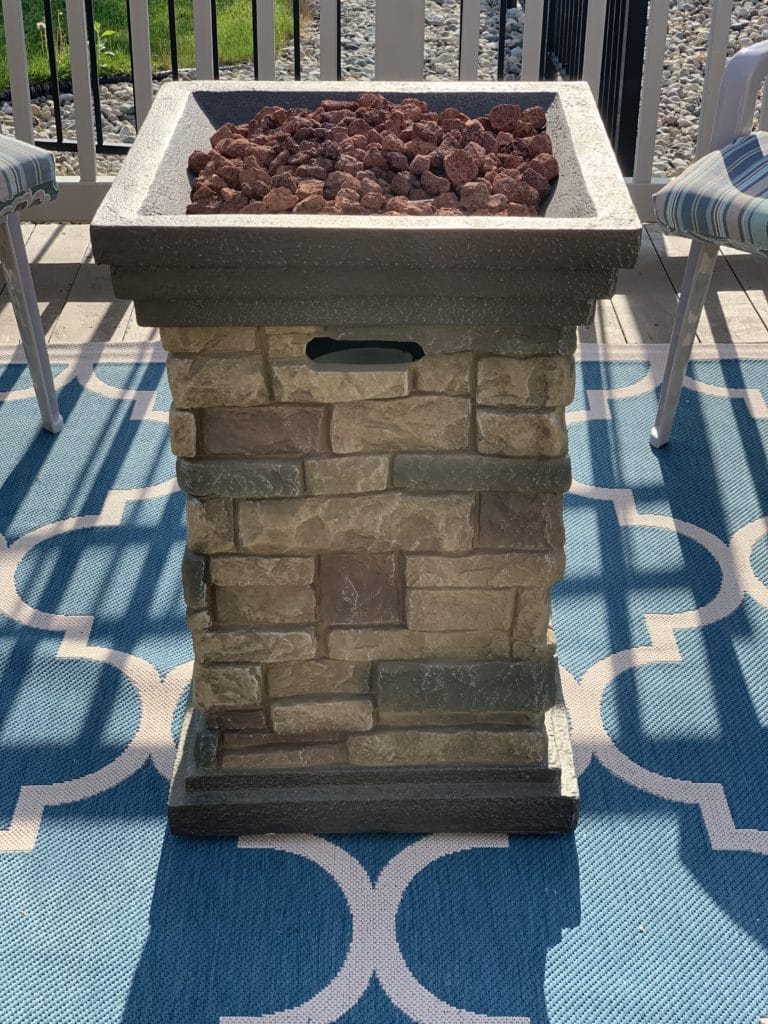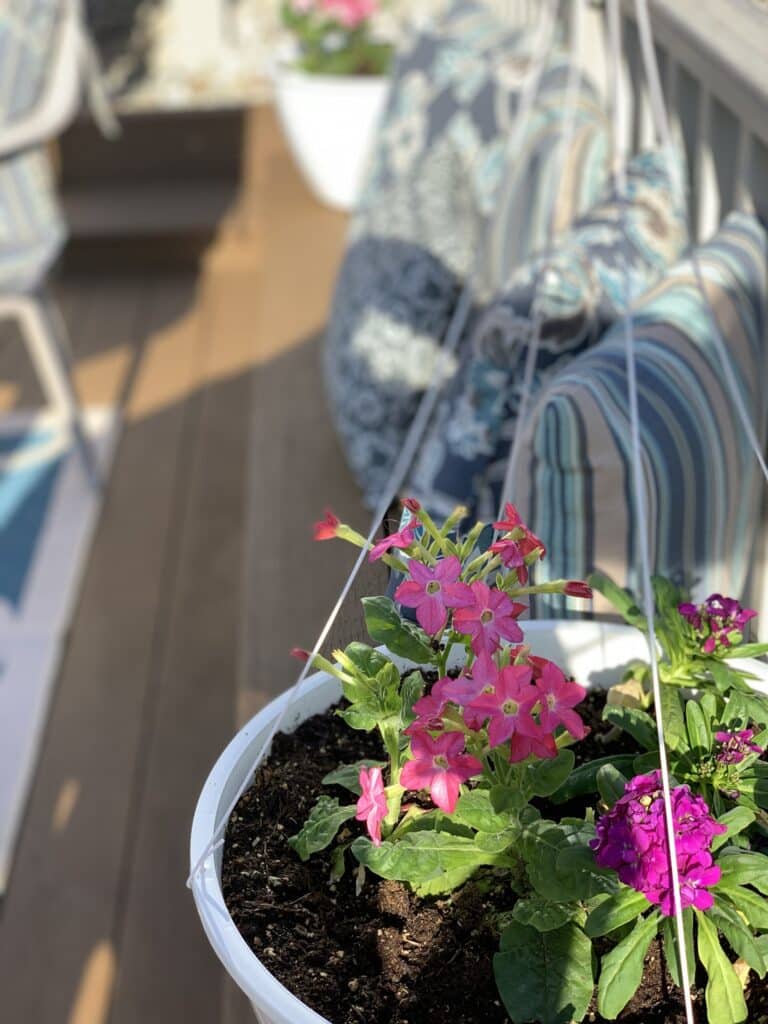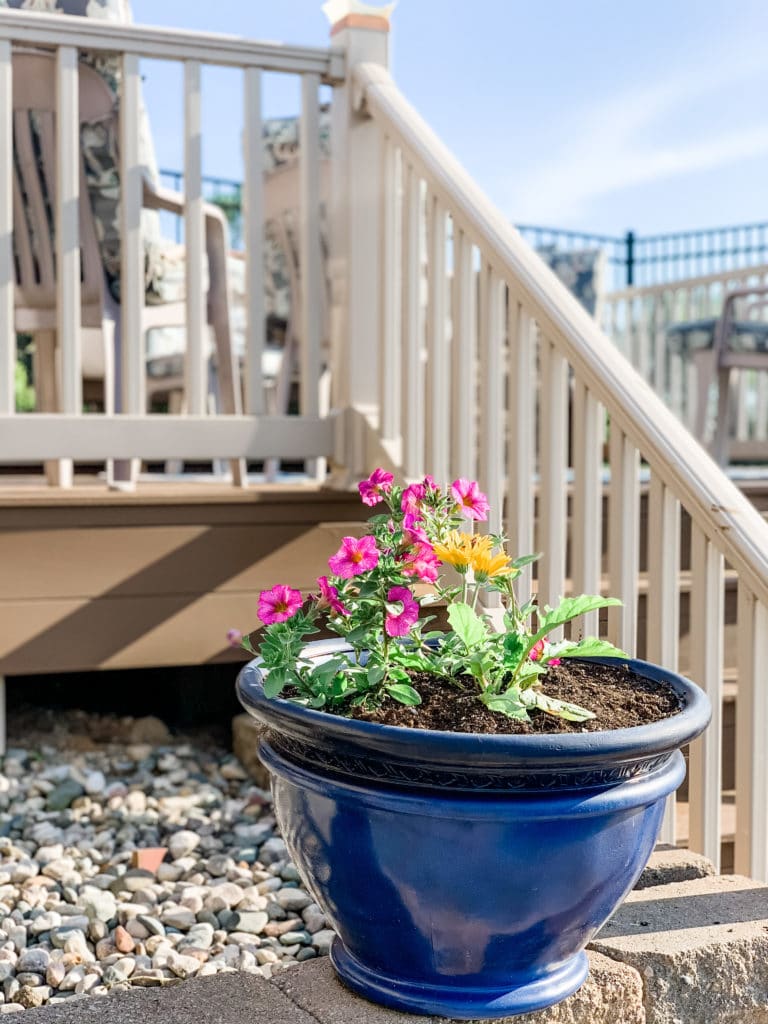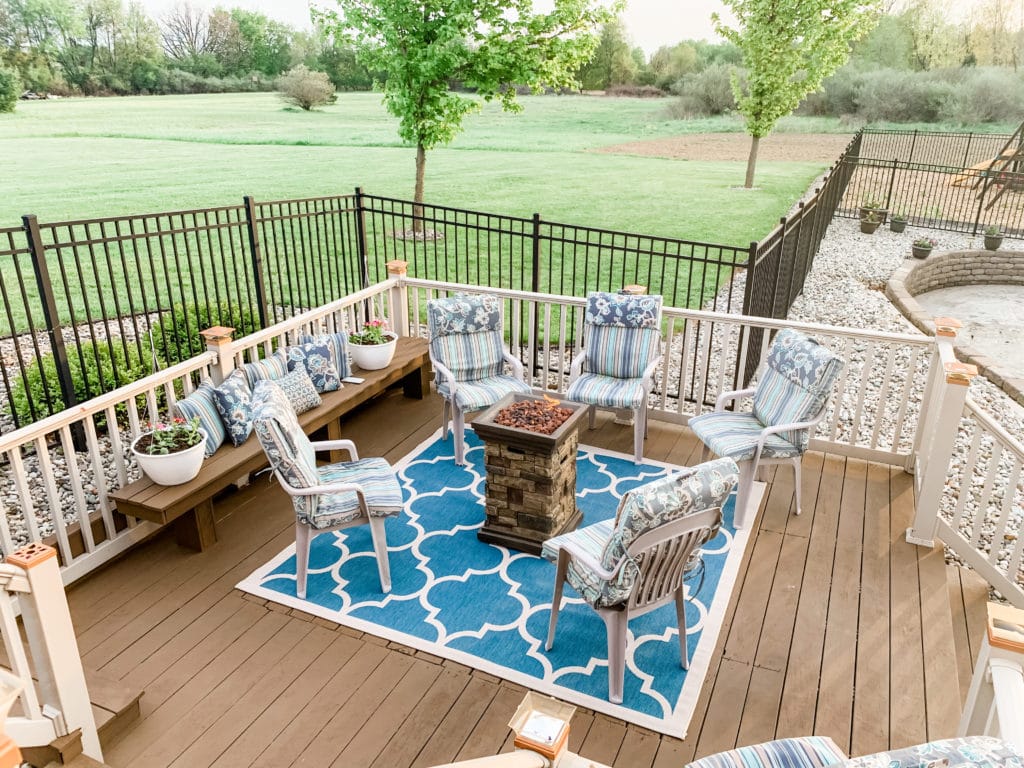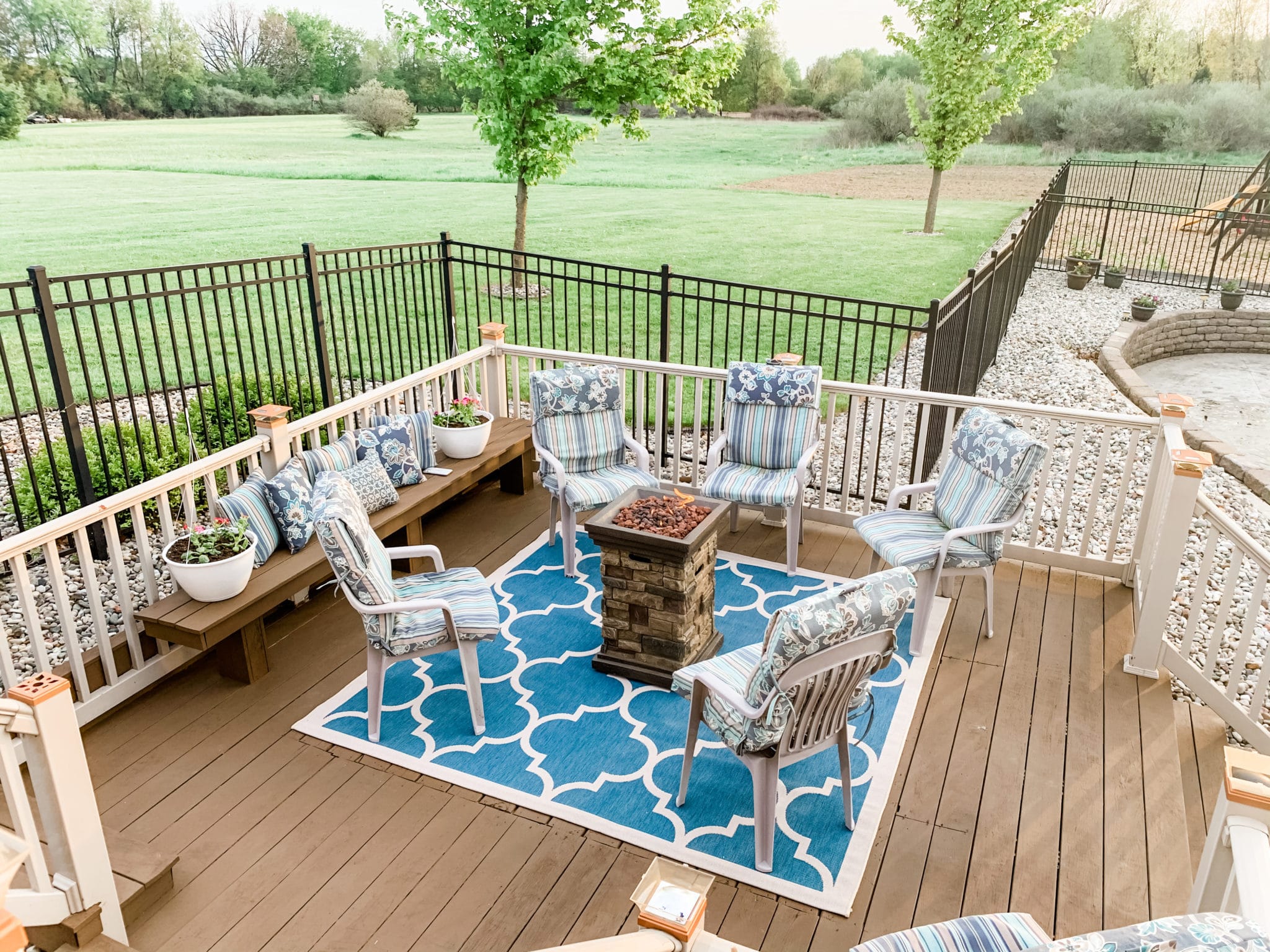 There you have it… done and ready to enjoy! Happy Memorial Day everyone! If you need me… I will be relaxing by the pool the rest of the weekend!
Shop: Propane Fire Pit | Outdoor Rug
Blessings, Jaime Lyn