Merry Christmas & Happy New Year everyone! If you are like me, your celebrations are winding down, and you're beginning to feel a quiet peace come back to your life. The hustle and bustle of the holidays are coming to a close, gifts and Christmas decorations are being stored away, and the time to prepare our homes and lives for a fresh, clean start for the new year are upon us. I really enjoy this time of year with the peace, calm, and hope it brings. My kiddos are off from school and activities, which allows my time to slow down a bit to enjoy a serene opportunity to reflect on the past year, while looking forward with hope and the wonder at the possibilities of new beginnings. The new year gives a unique opportunity to look at our lives, family, home, work, faith, and relationships through fresh lenses. My surroundings, I realize affect a lot how I feel… if my family is healthy and happy, my home is pleasing and orderly, my work is positive and inspiring, My soul feels happy, content, and peaceful.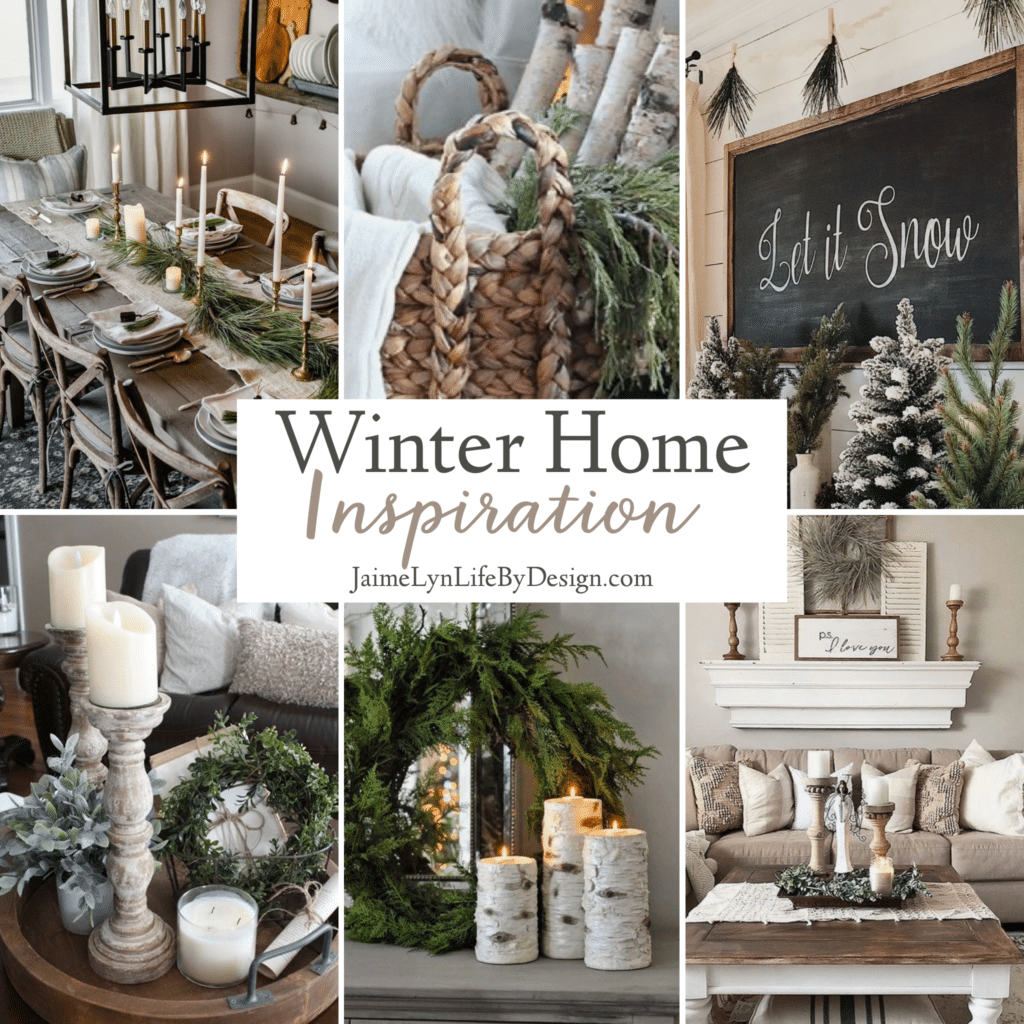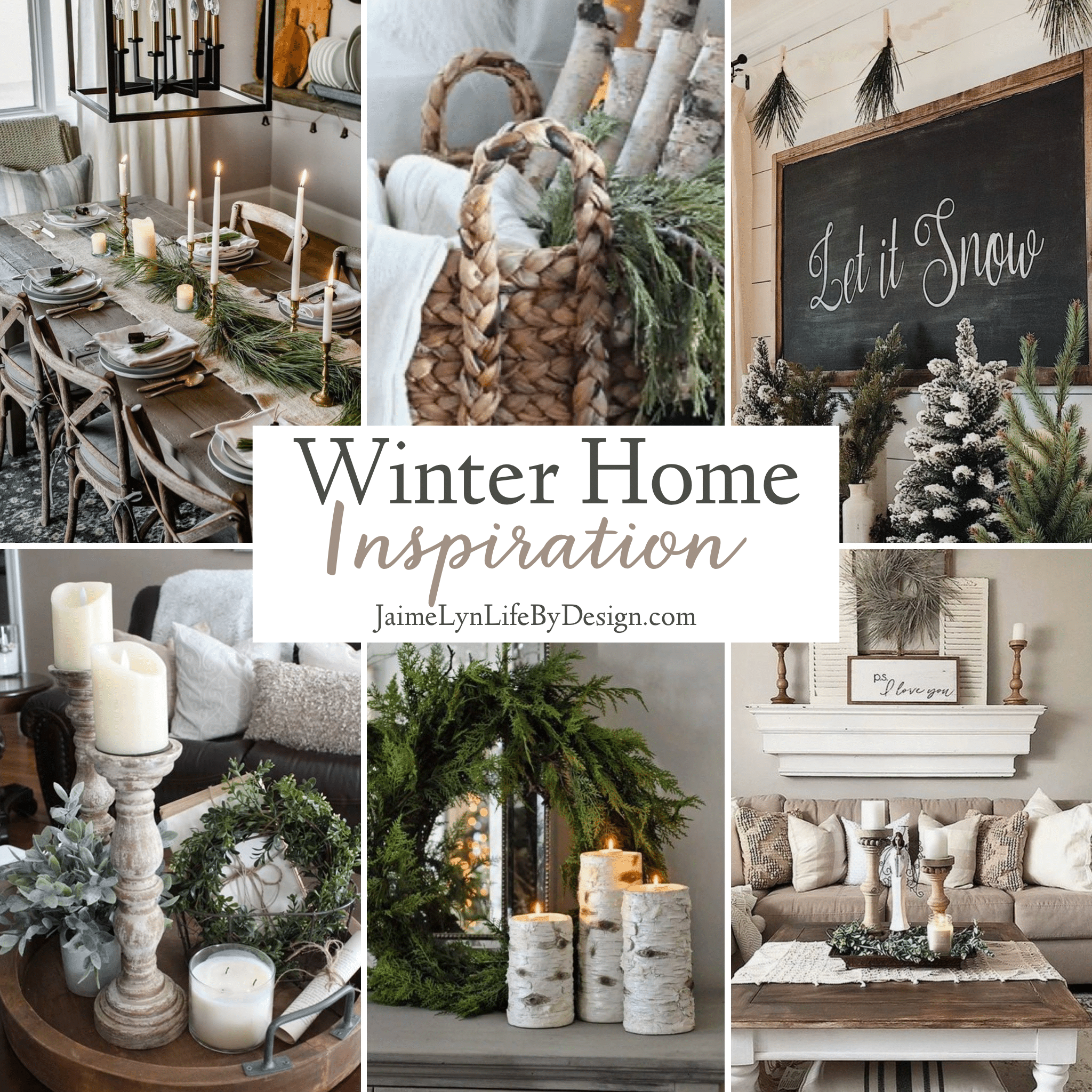 Today I thought as we close out the Christmas season, as we pack away our festive decor, I would give you some inspiration on how to decorate your space for this new season of Winter. I know over the course of the next few months, we will surely be getting our fair share of snow, and cold, frigid temperatures. I want my home to feel like a refuge, a place for my family to come, curl up, and enjoy the warmth, safety, and cozy solitude of being home. I thought I'd share a few ways you can create a cozy Winter spirit in your home. Even though the Christmas lights are stored away, we can still very much continue the cozy, warm, ambiance in our homes through the Winter season…
Winter Decorating Inspiration:
Cozy Throws and Winter Pillows
Nothing says curl up on the sofa with a good book, than having casual, cozy throw blankets and snuggly pillows in your space. Place these on your sofa or chairs, in a decorative basket, on the lower shelf of an accent table, or load up your bed… Invite your family to feel comfortable snugging in with these items, close at their fingertips, while creating a cozy look to your space.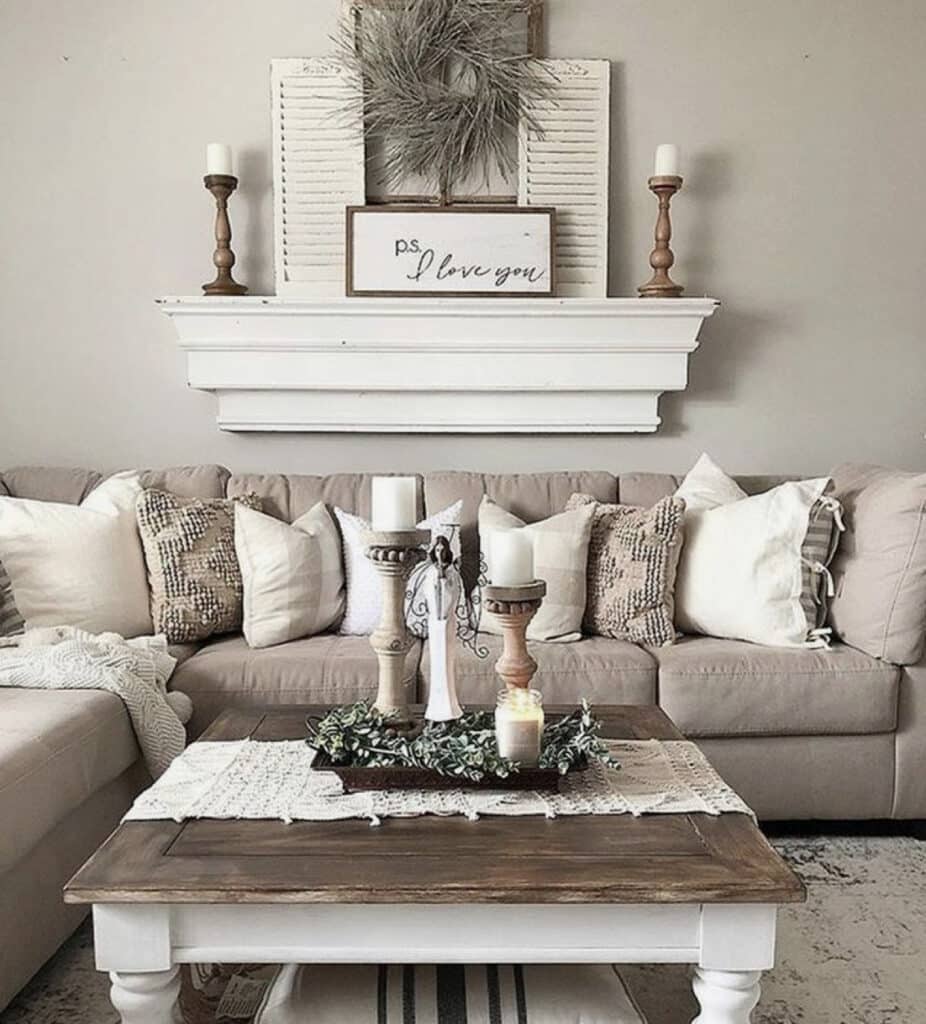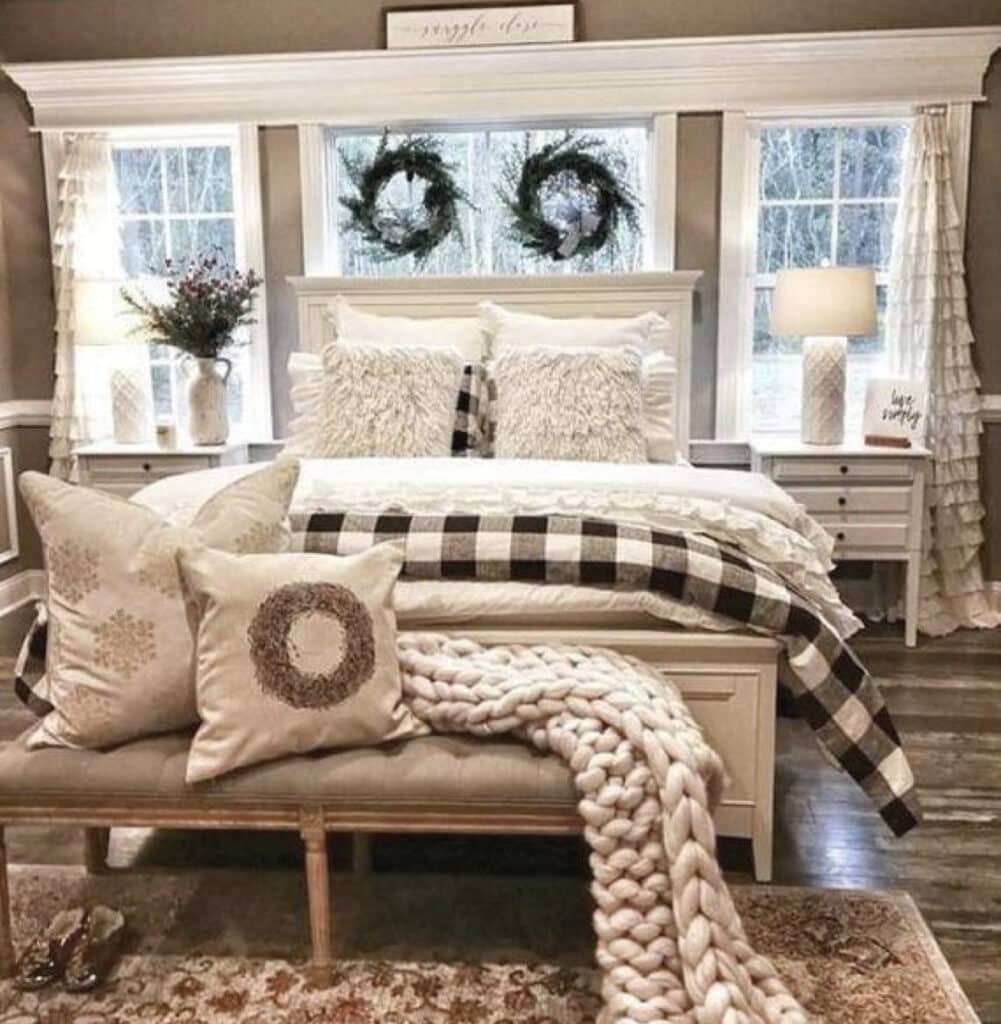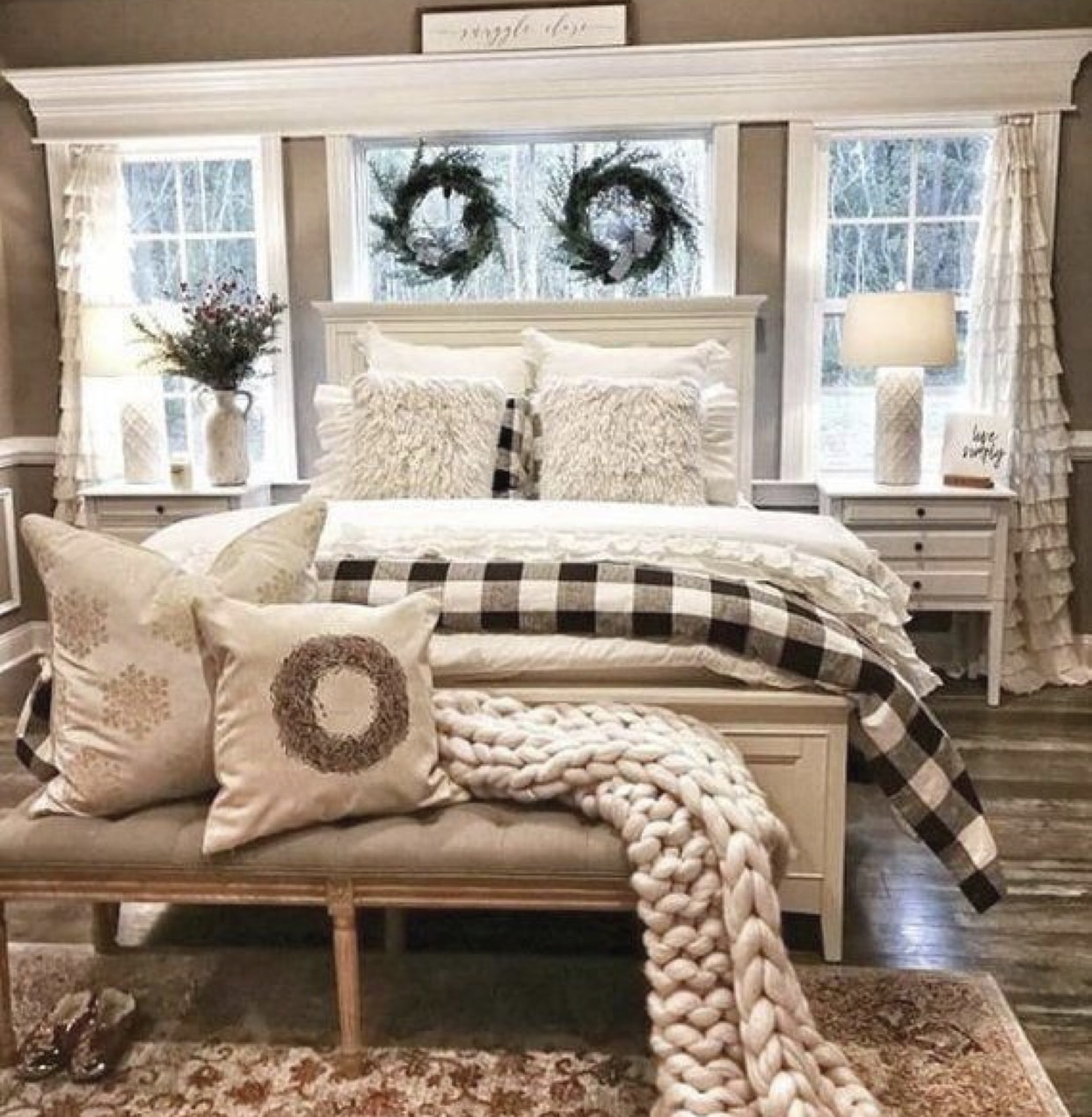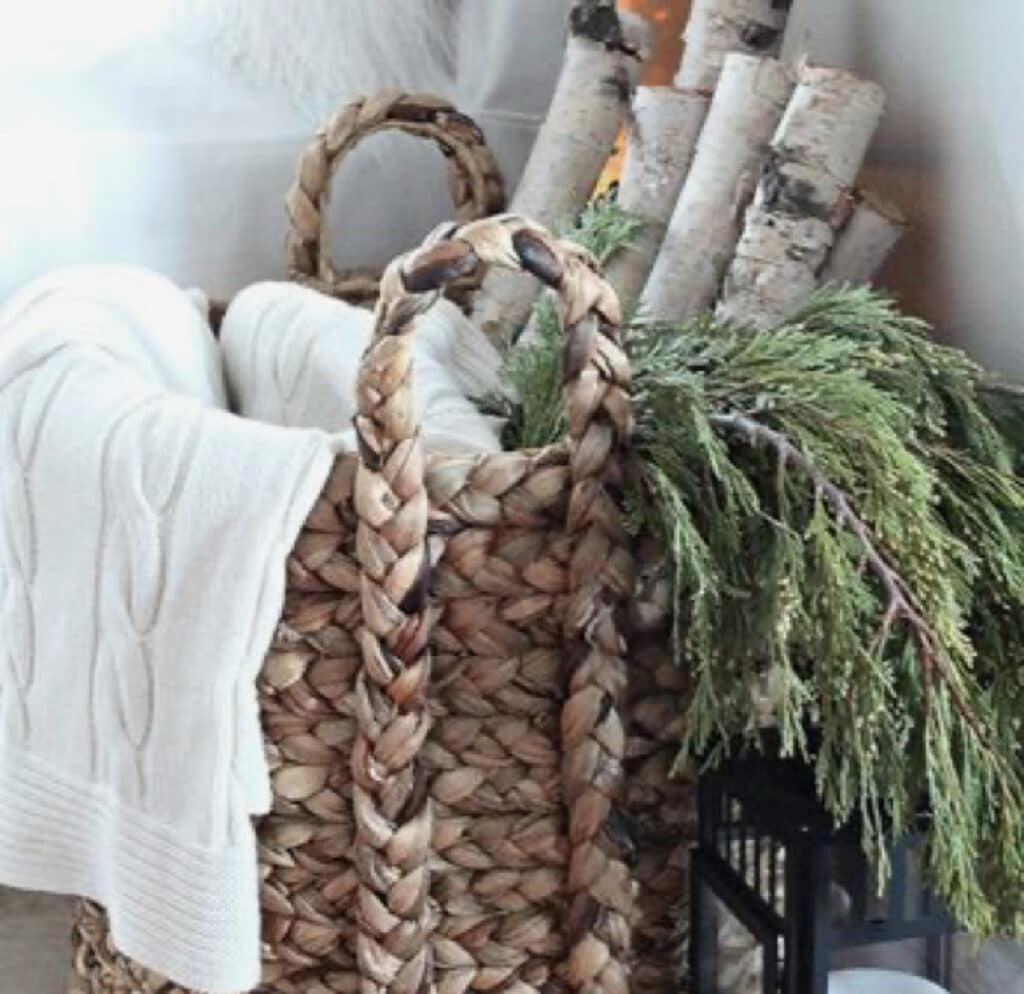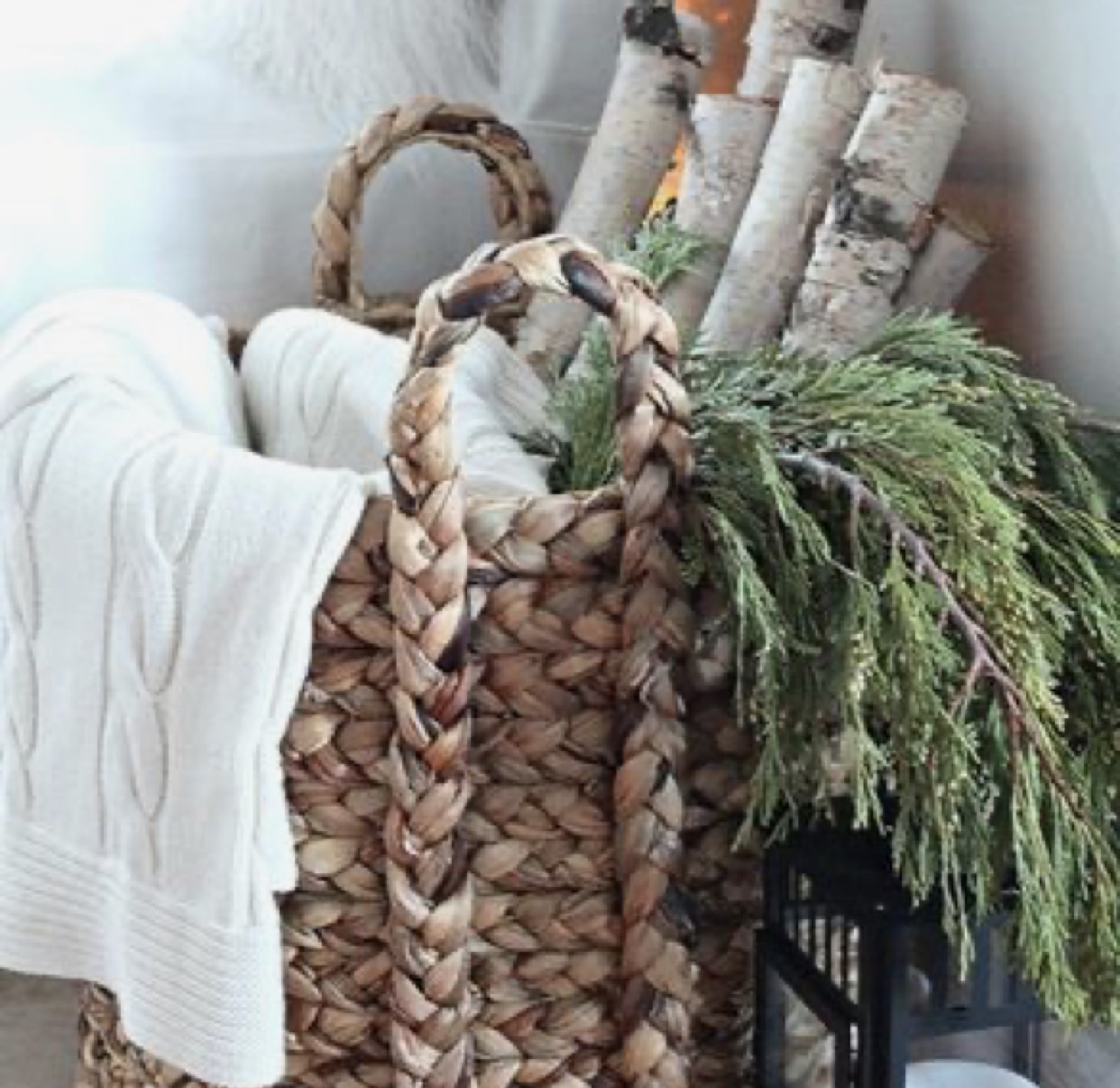 Ambiance of Candlelight, Lanterns & Lamps
Even though the twinkle of Christmas lights are packed away, we can still create a warm ambiance in our homes with candles, and low lit lamps. I love decorating with lanterns too… placing a battery operated candle inside and placing them on the floor, adorning my fireplace, or decorating an accent table… dim the lights at night, and light these cozy pieces to create a warm, snuggle-in feel to your home.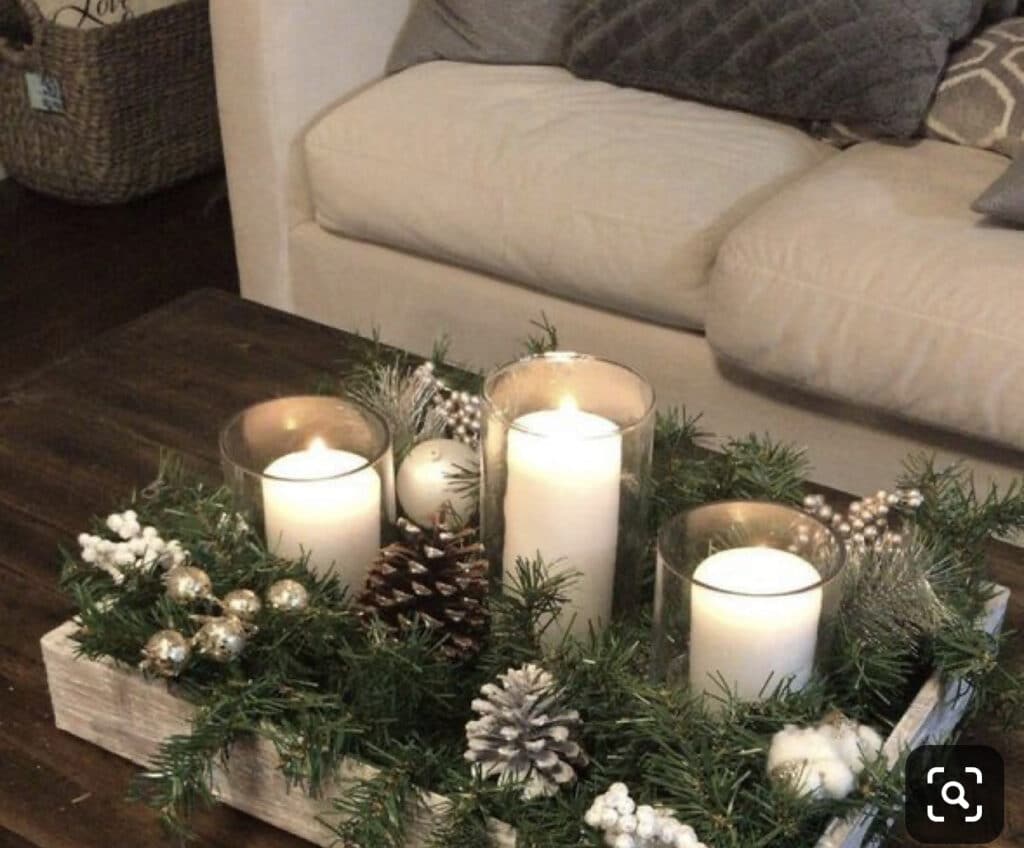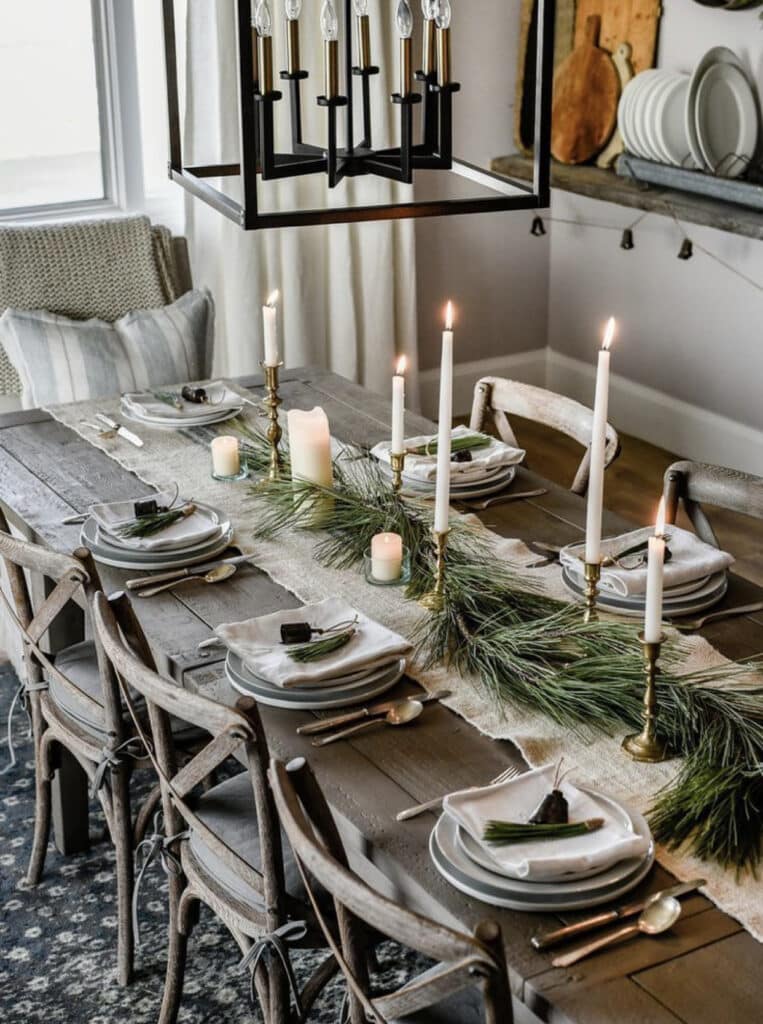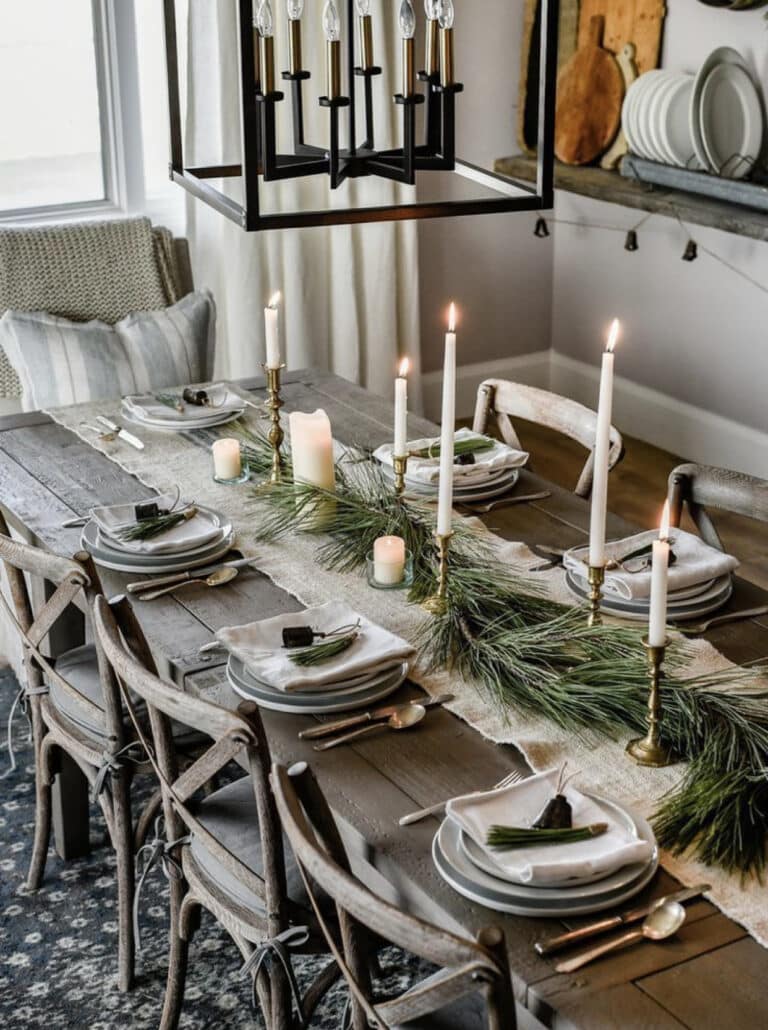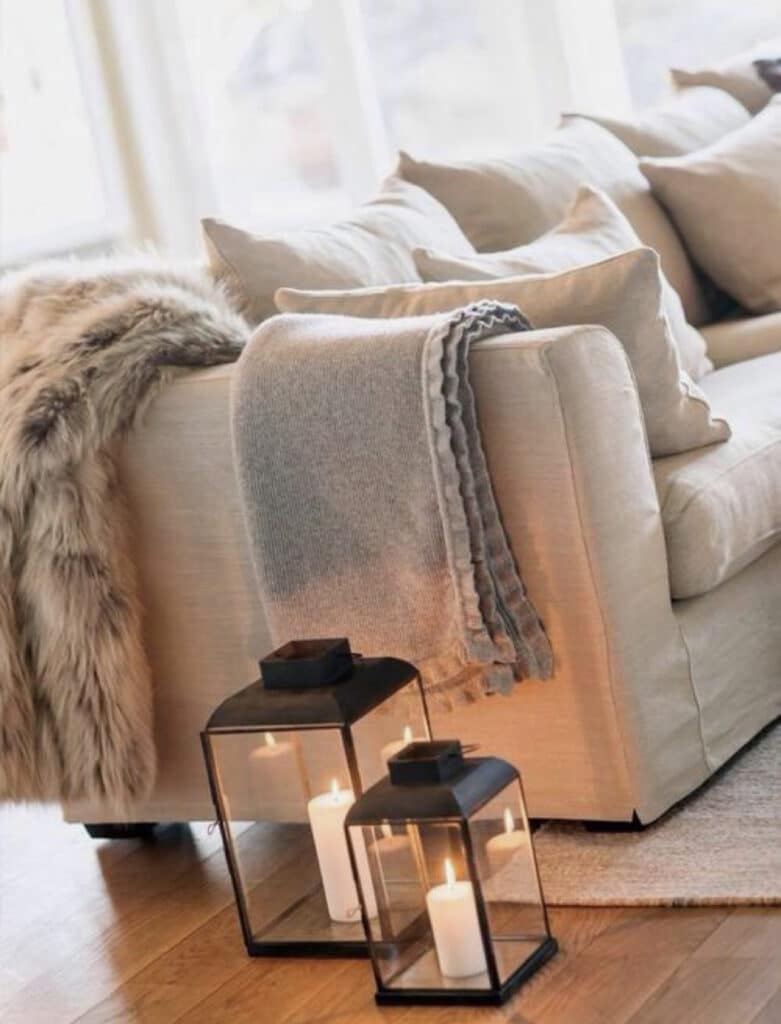 Winter Greens & Natural Elements
Bring out the winter greens and natural elements with green garlands, wreaths, picks, and candle accents… add in pine cones, fresh cut wood, and other earthy pieces to bring a bit of the outside season inside to your cozy home.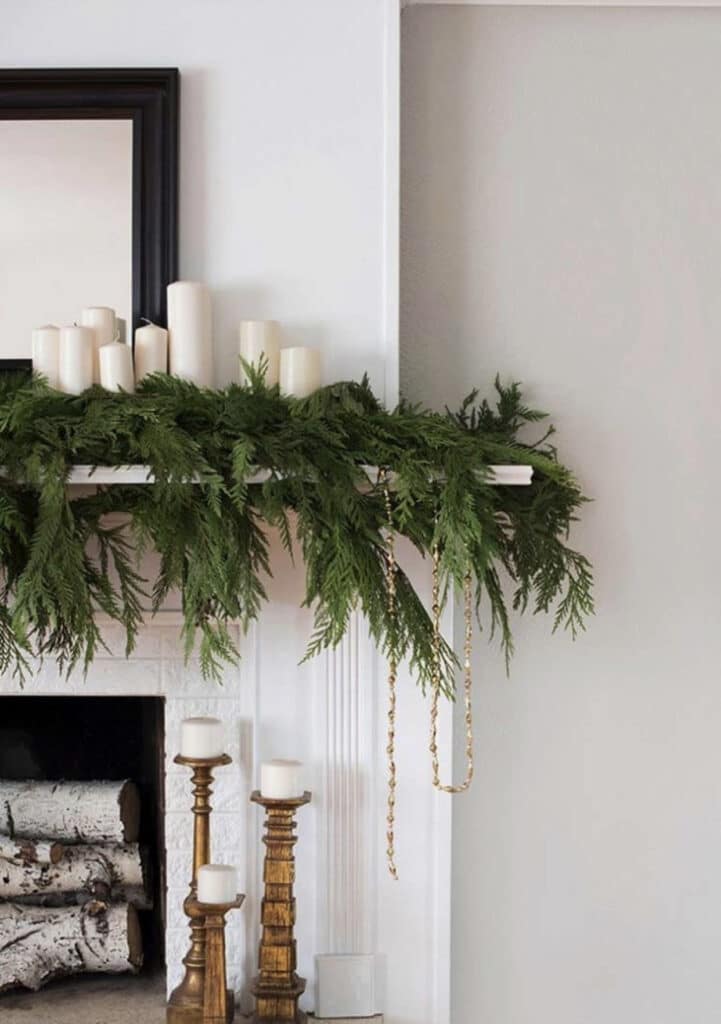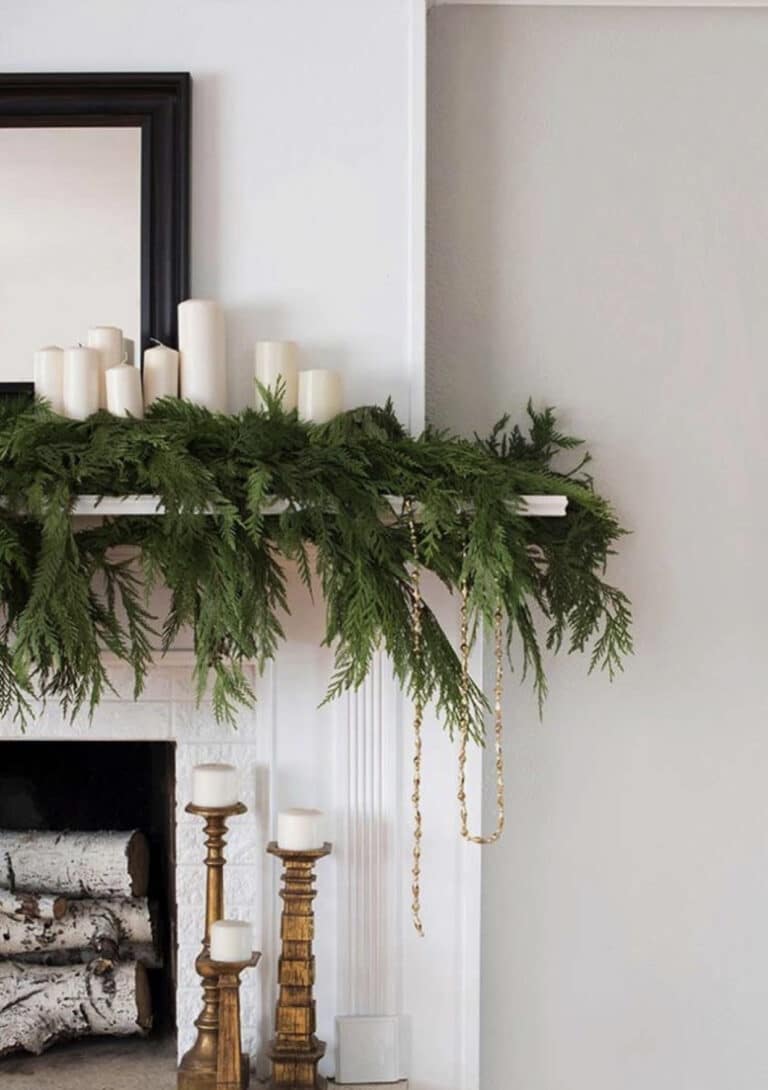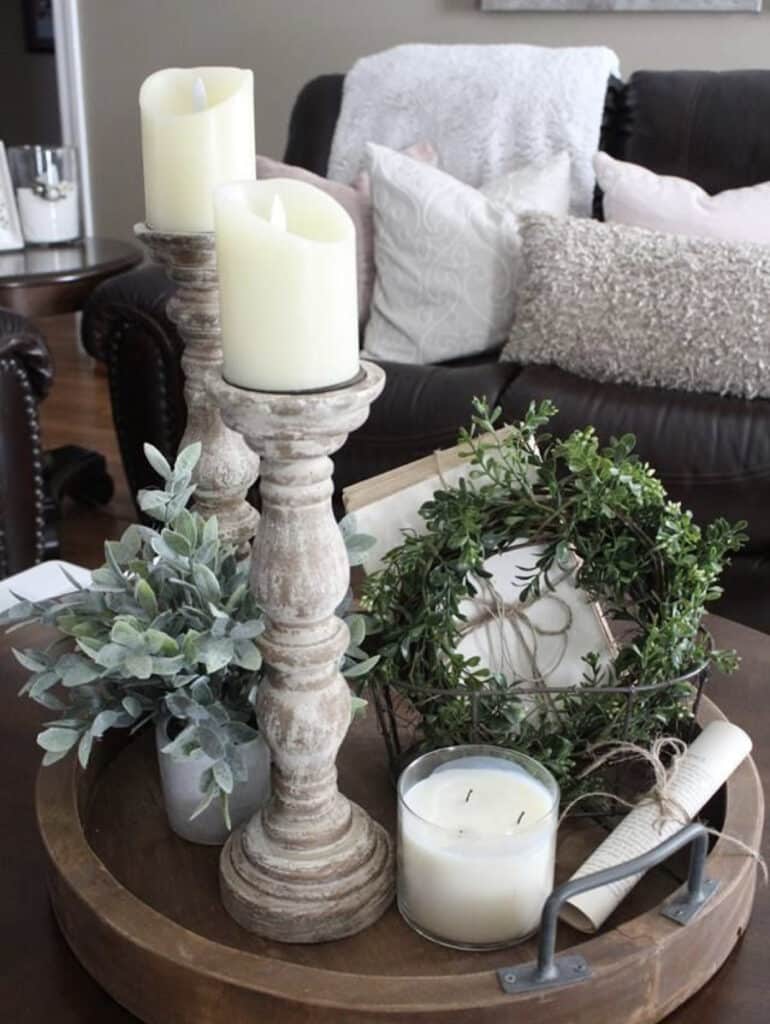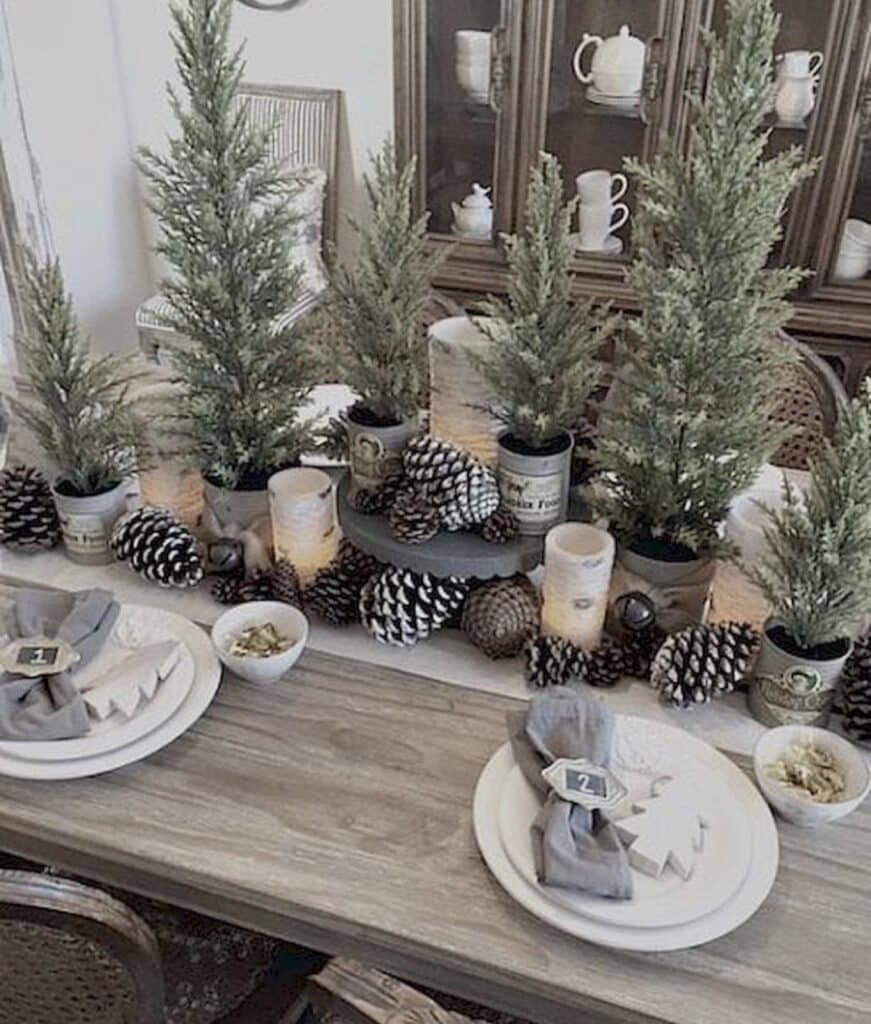 White and natural colors and textures
Winter is white to many, so layer in these natural colors and textures with varying elements… white candles, white bark wood, natural table linens with a bit of sparkle, white dishes…. and then add that pop of color with wood tones, tin, or winter green accents for a pretty, natural, winter look.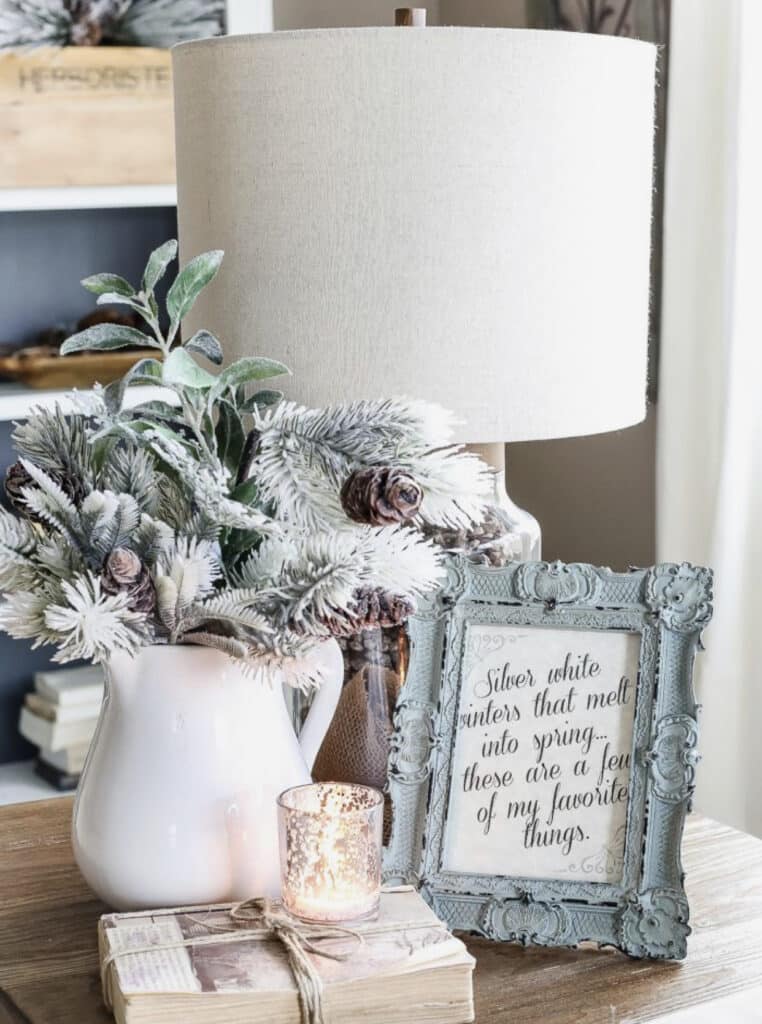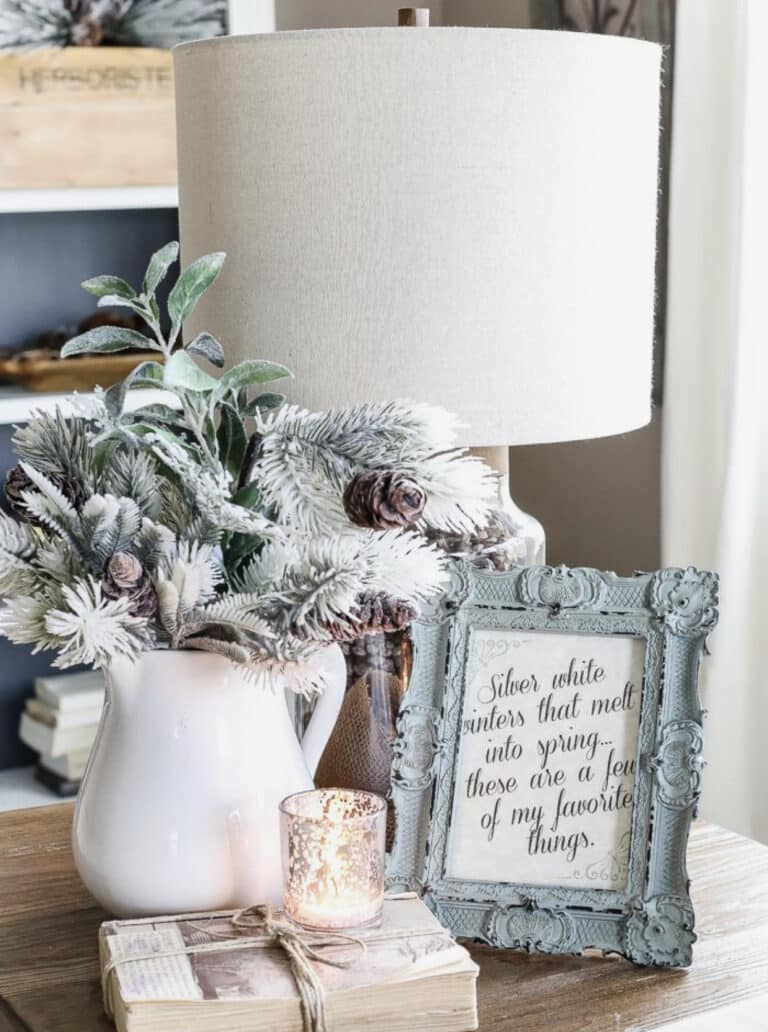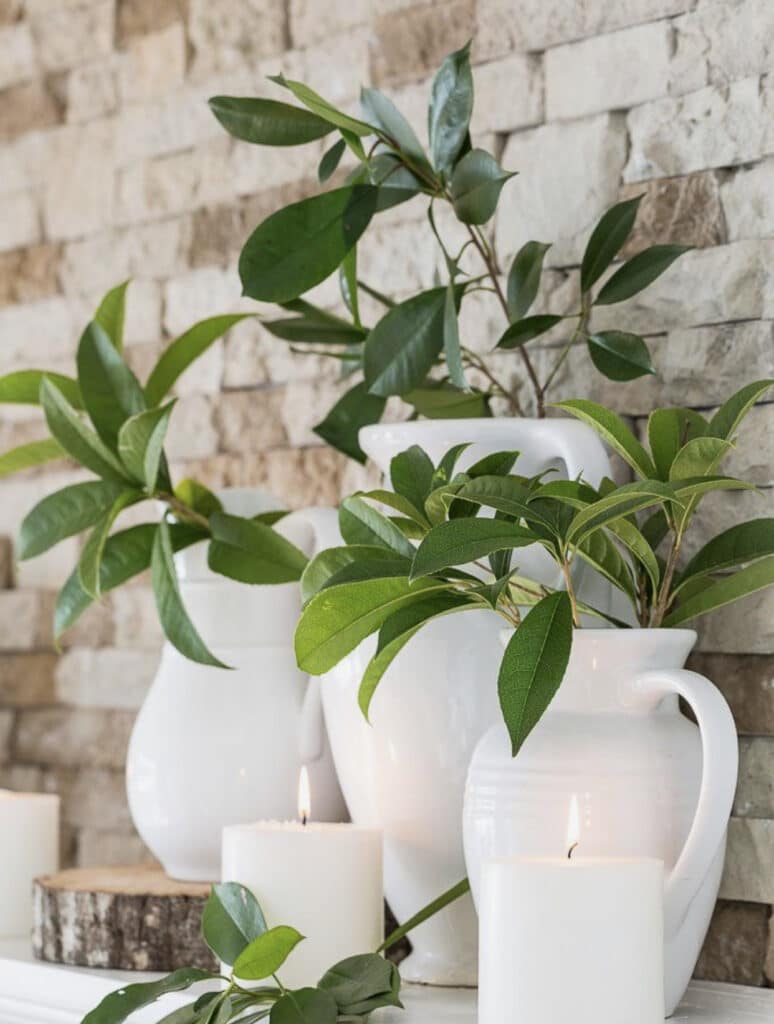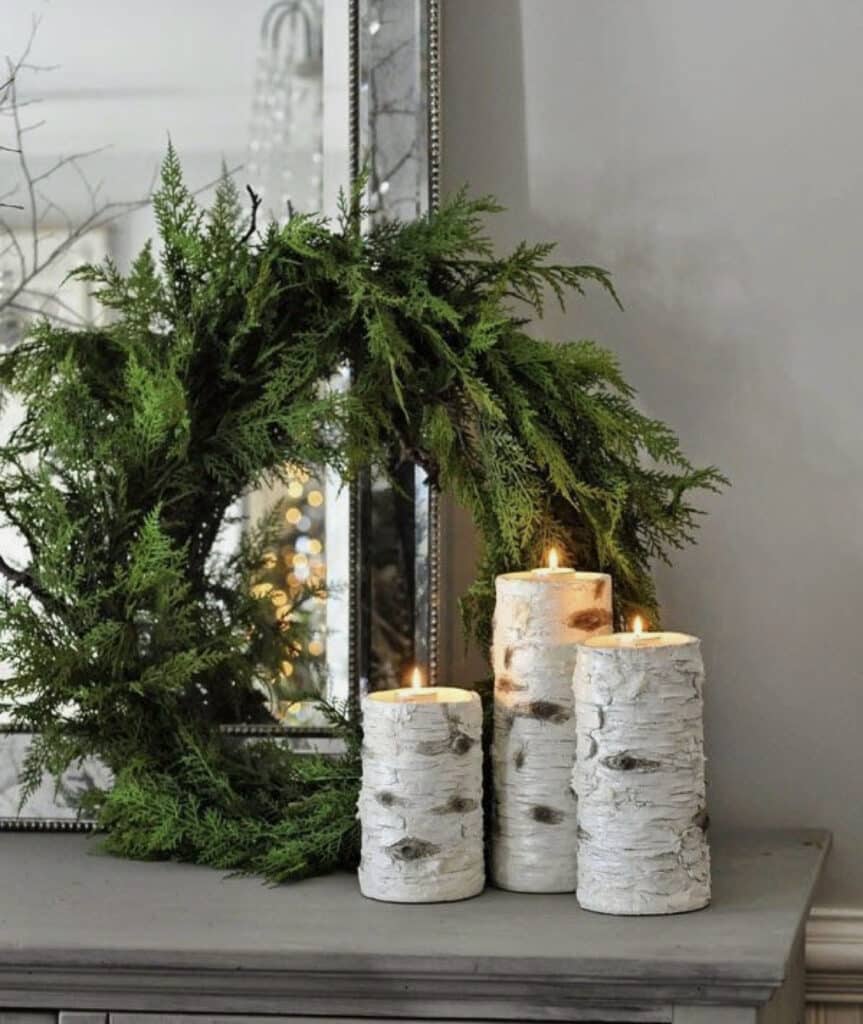 Winter inspired signs, rugs, wreaths, and decorative accents
Take down the Santa sign, and place artwork with a winter scene, have a "Let it Snow" rug welcome guests at your doorstep, cozy up your coffee bar with a black and white plaid and snowflake accents… so many ways to add subtle winter inspired pieces to your decor, making your home feel festive for the season.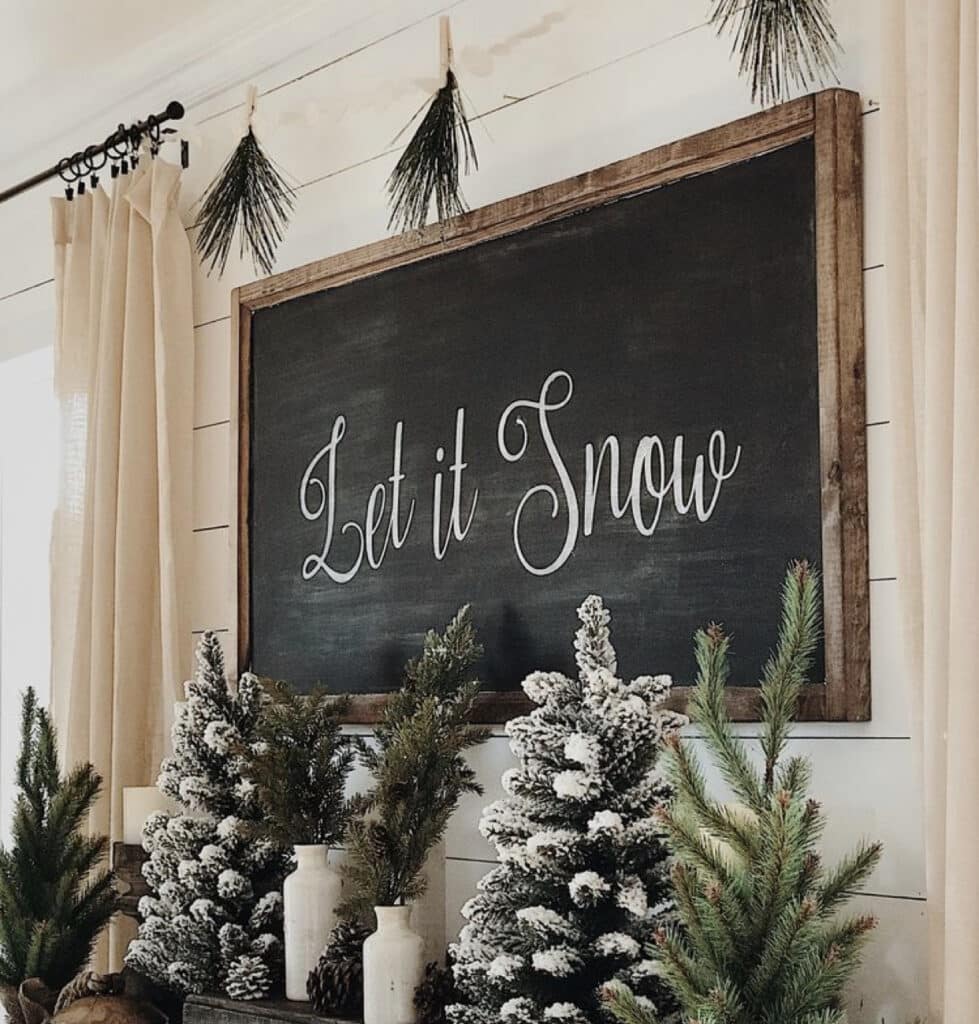 ** All Images & photo credits can be found on my Pinterest Page **
I hope these ideas have helped to give you a little inspiration to how you can transform your space for Winter, making your home a cozy, warm place of peace during the cold, blustery season.
You can view even more of my Winter home inspiration on my Pinterest page and on my Amazon Shop… check them out & follow me for more inspiration this year.
And make sure you are following me on Instagram, where I will be sharing a lot more of my own home this winter, and you are signed up for my Email list (on my home page), where I send out more home and lifestyle inspiration in my monthly newsletter!…don't miss it!
Happy New Year Friends… wishing you all the joy, peace, health, and happiness of a brand New Year & season!