Now that Thanksgiving is a wrap, it's time to really get into the Christmas spirit.  I spent some time over my long weekend taking down my harvest decor, (including my Thanksgiving Table..if you missed that post check out all those details here) and began decorating for Christmas…I love this time of year!  Each year there seems to be a new or revived Christmas decor theme or look that I see is all the rage, and this year as I've been in the stores, browsed my favorite online shops, and scoured Pinterest, the look is definitely Buffalo Plaid!
…it's everywhere ladies and you don't have to live in the mountains to pull off this cozy rustic look in your home.  You can go all-out and make this the overall theme for your home's Christmas decor this year, or simply add subtle details in with your favorite Christmas pieces of the past, to embrace this style.  Here are some ideas and examples for how you can include Buffalo Plaid decor and style into your Christmas decor this season…
The Christmas Tree
Use patterned ribbon and ornaments for a festive way to add this buffalo plaid look into your tree.  I love all the other red accents that bring the look together in these two trees below…the red lanterns, berries, and poinsettas are great accents.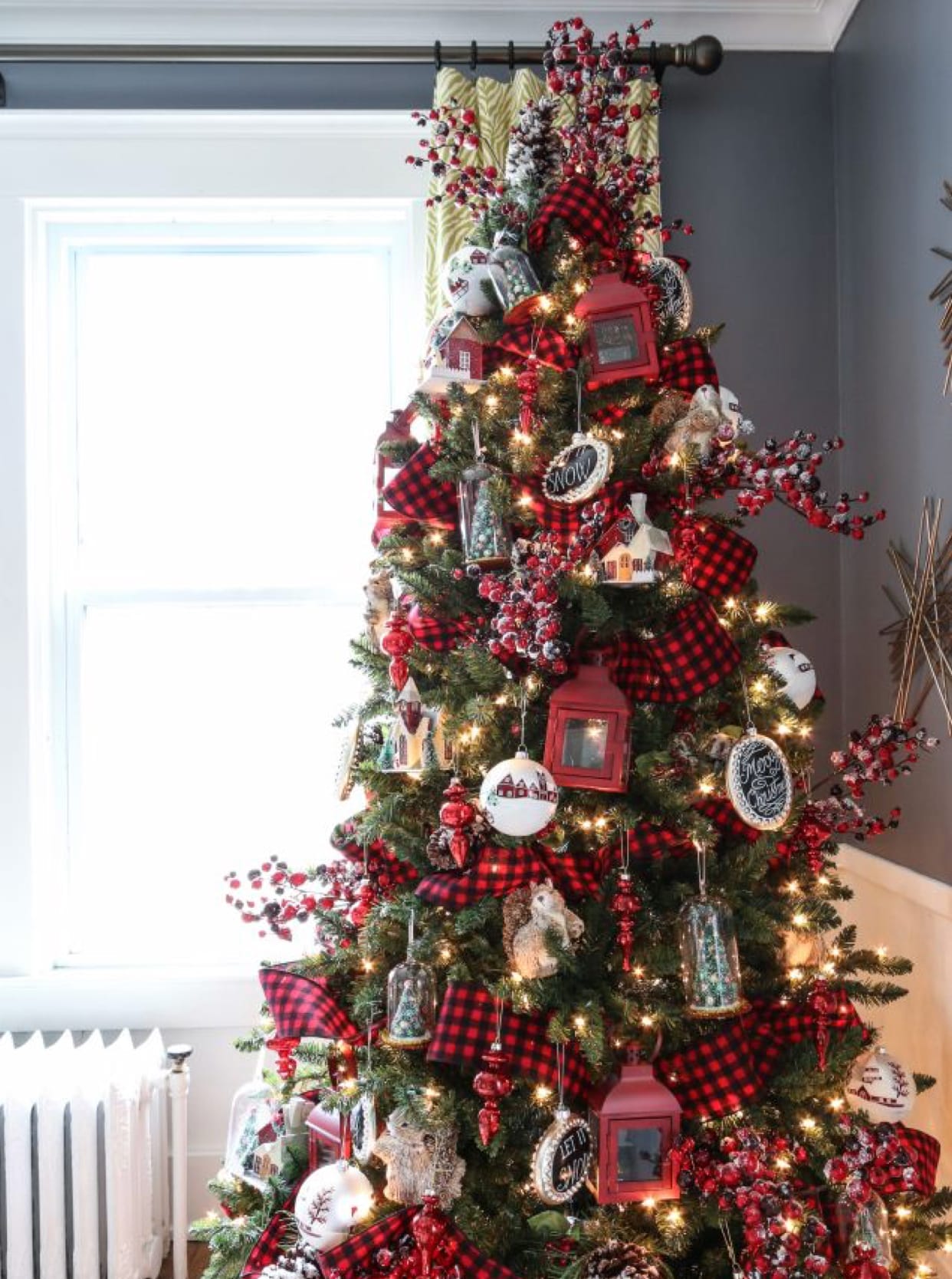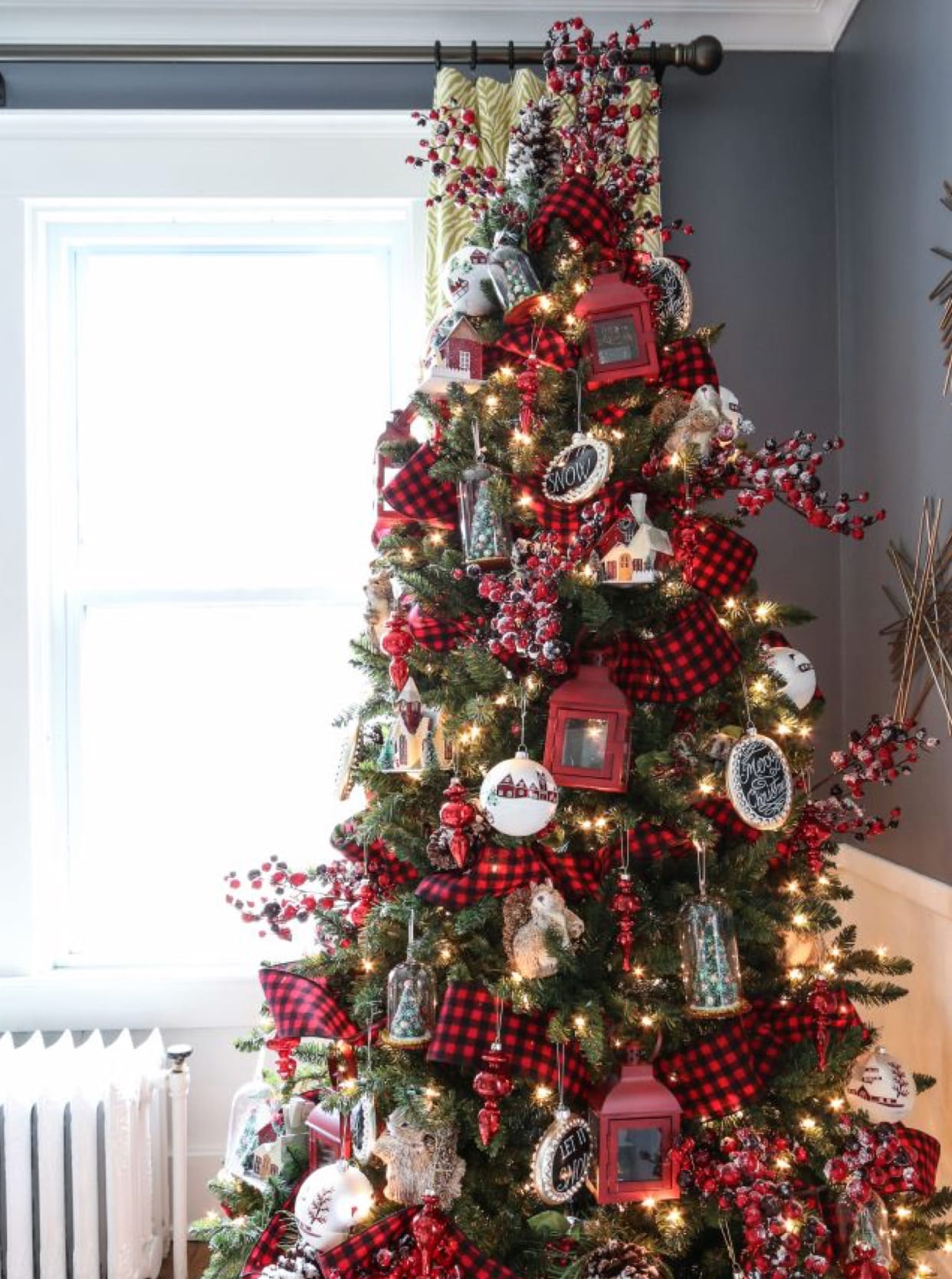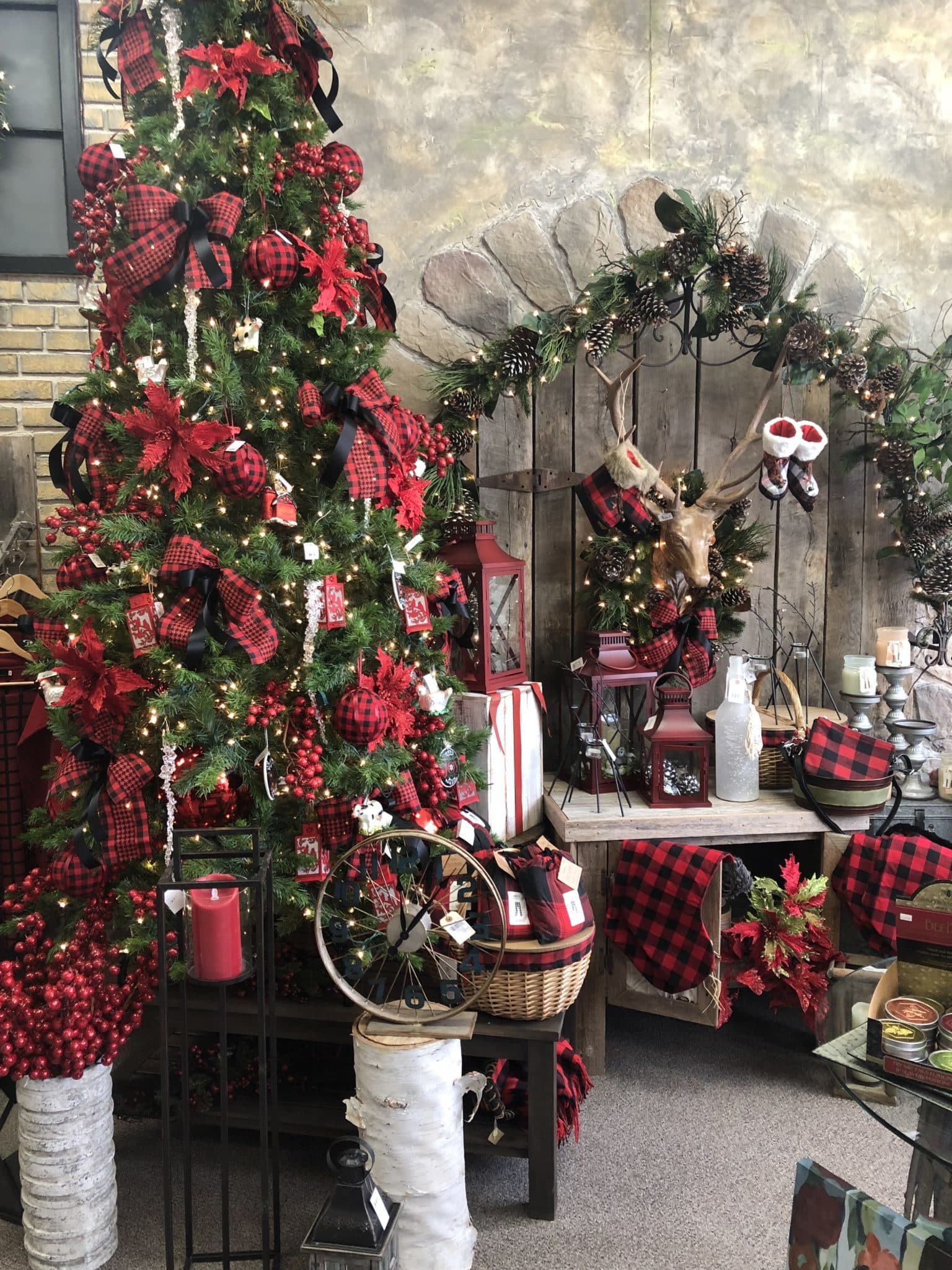 Your Christmas Front Door Wreath
Again, using ribbon is an effective way to add this themed pattern into your arrangements as are displayed in the wreaths below.  I like how these wreaths add other elements of interest in the florals, greens, and sign to create a unique look to welcome guests into your home.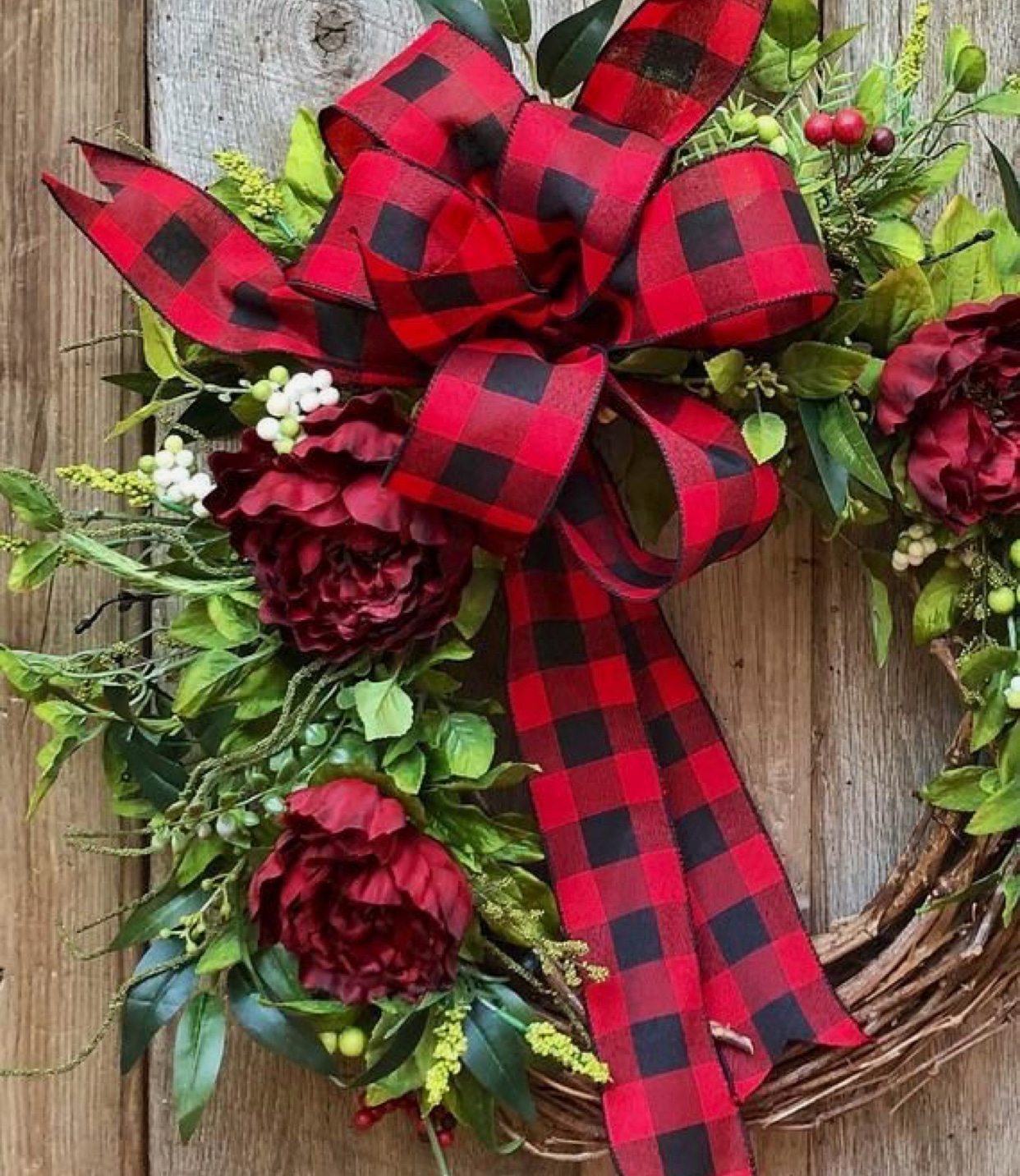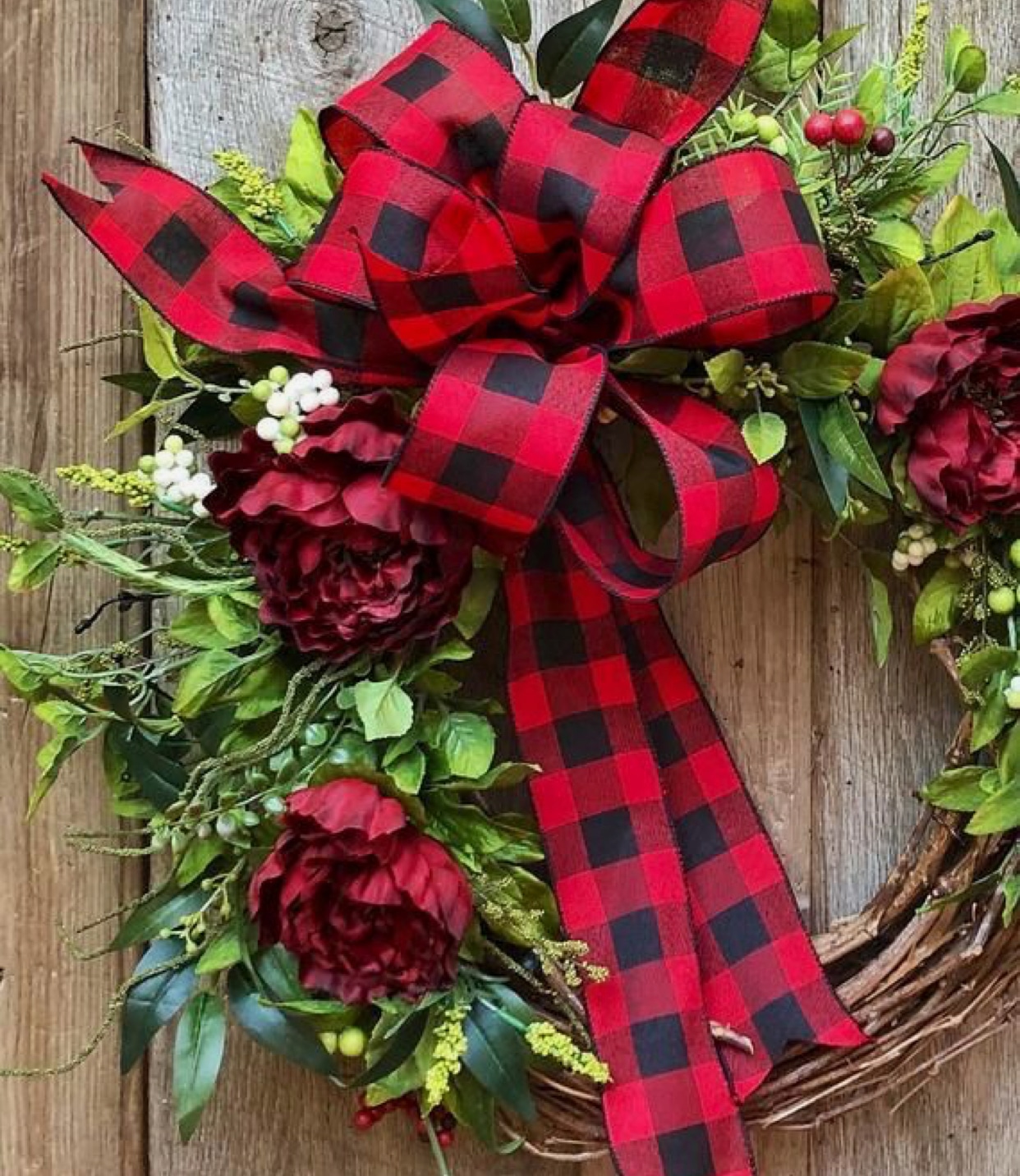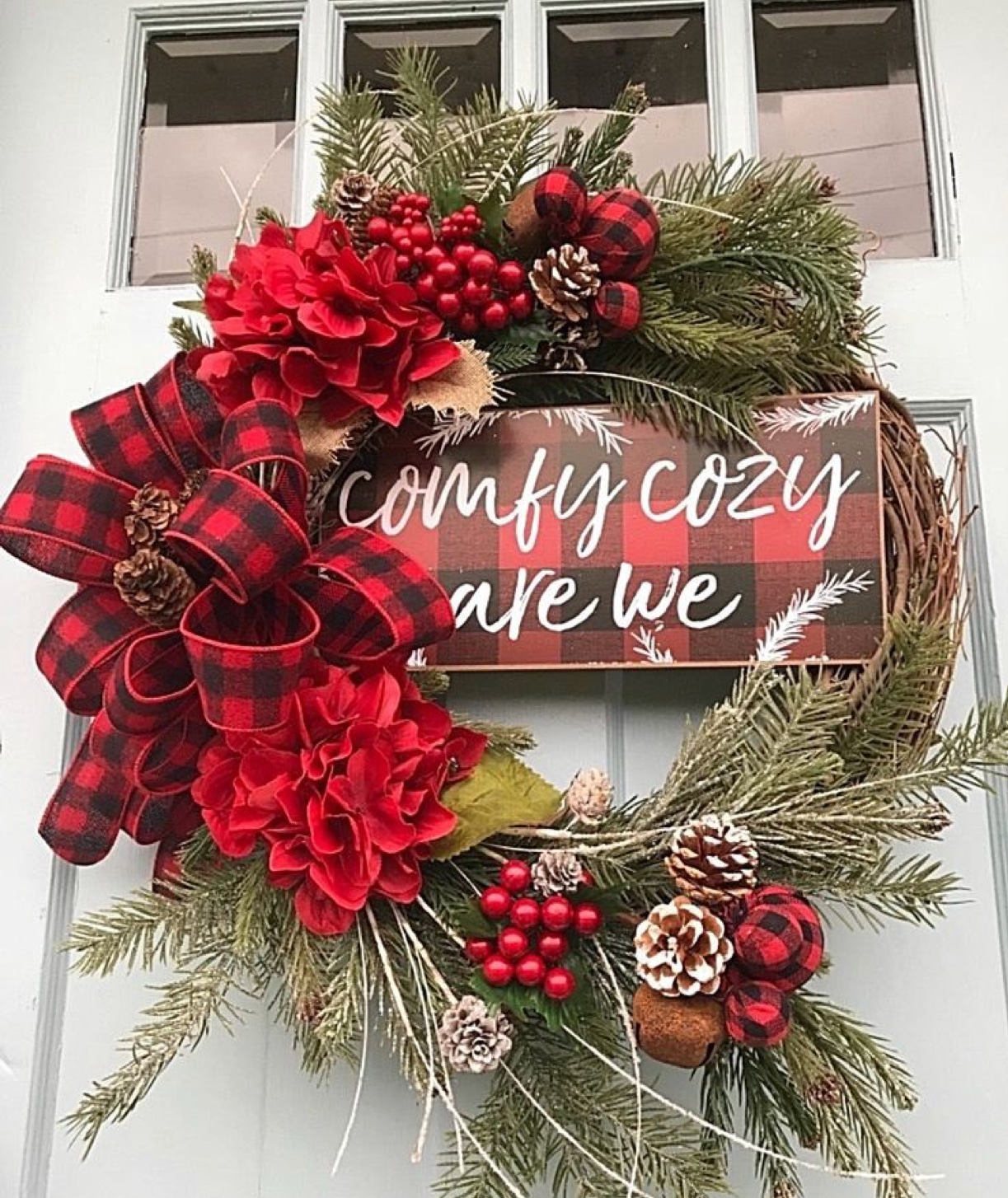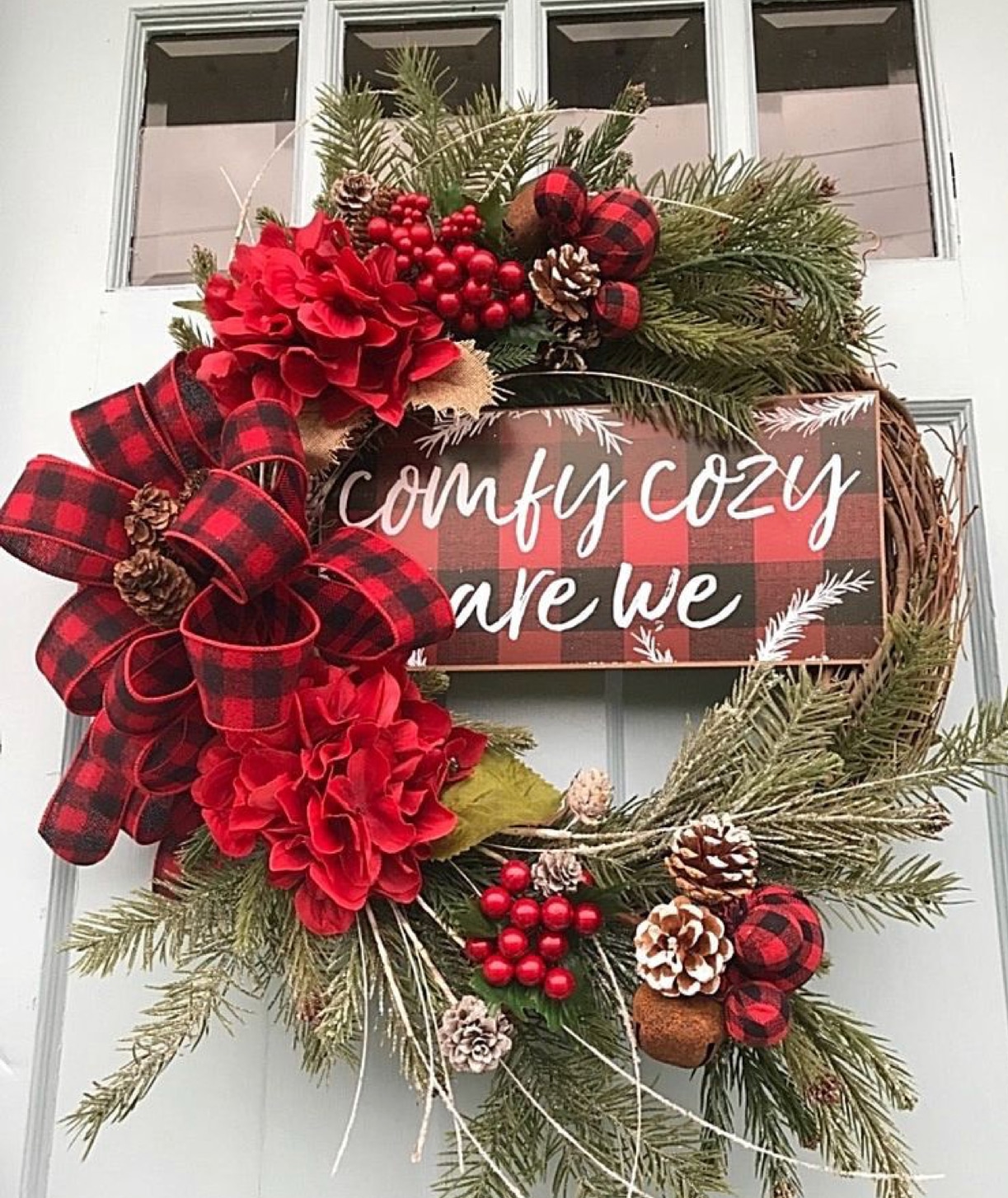 Decorate your Front Porch
Front porches are one of my favorite areas of the home to decorate because it adds curb appeal to your home and is literally the first impression for guests and passerby's.  These front porches have embraced the buffalo plaid look with subtle touches that pop with the other decorative pieces used.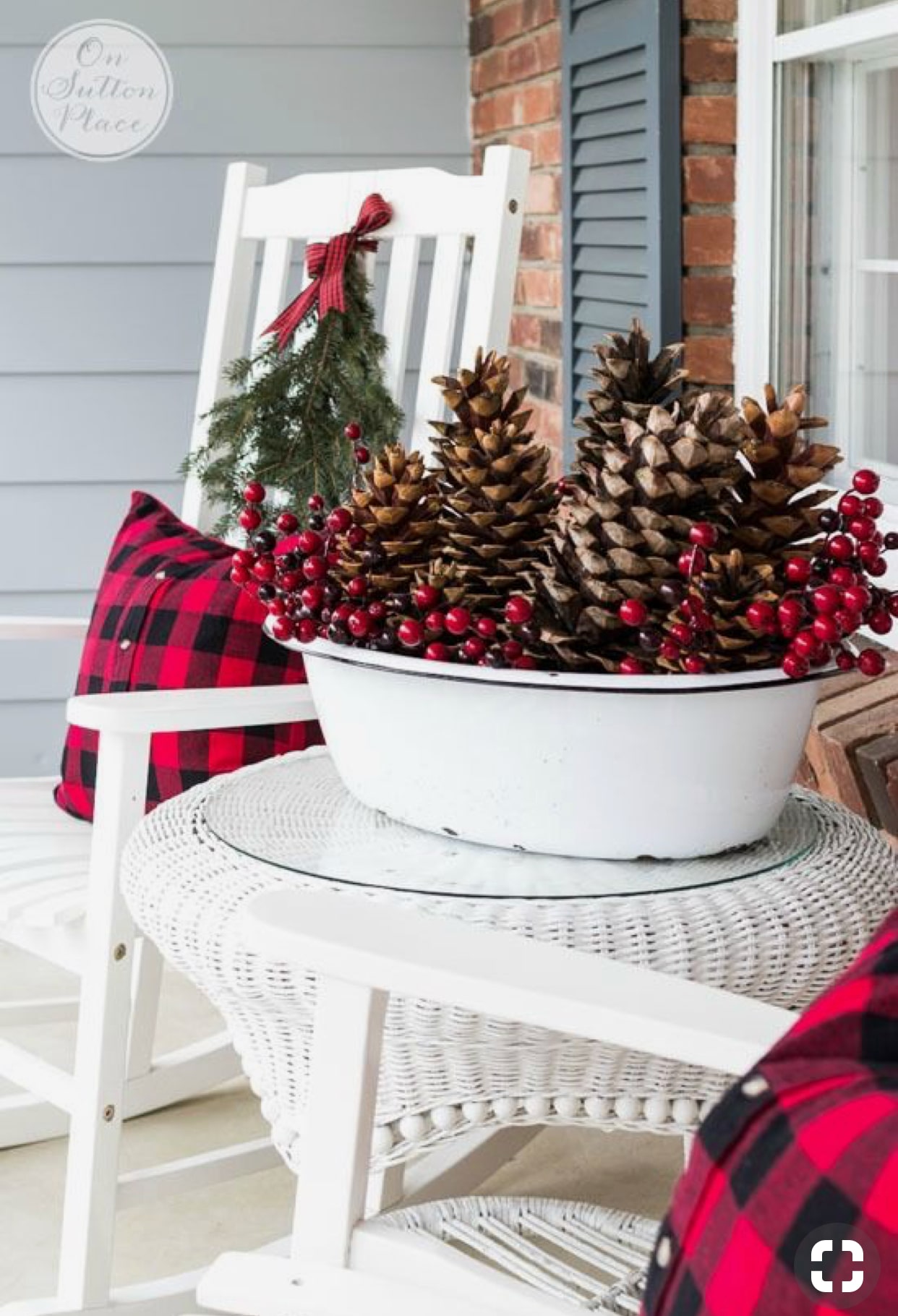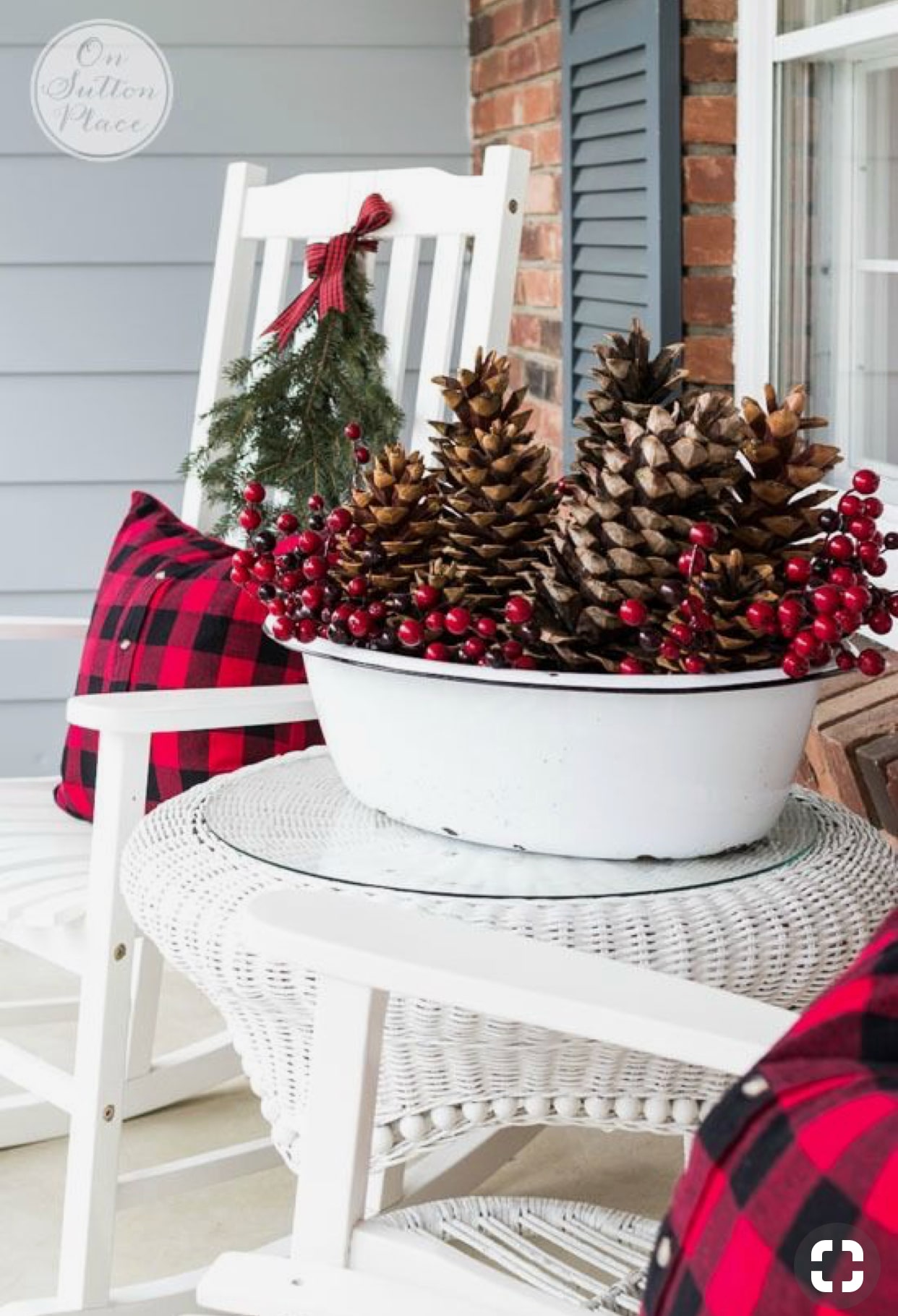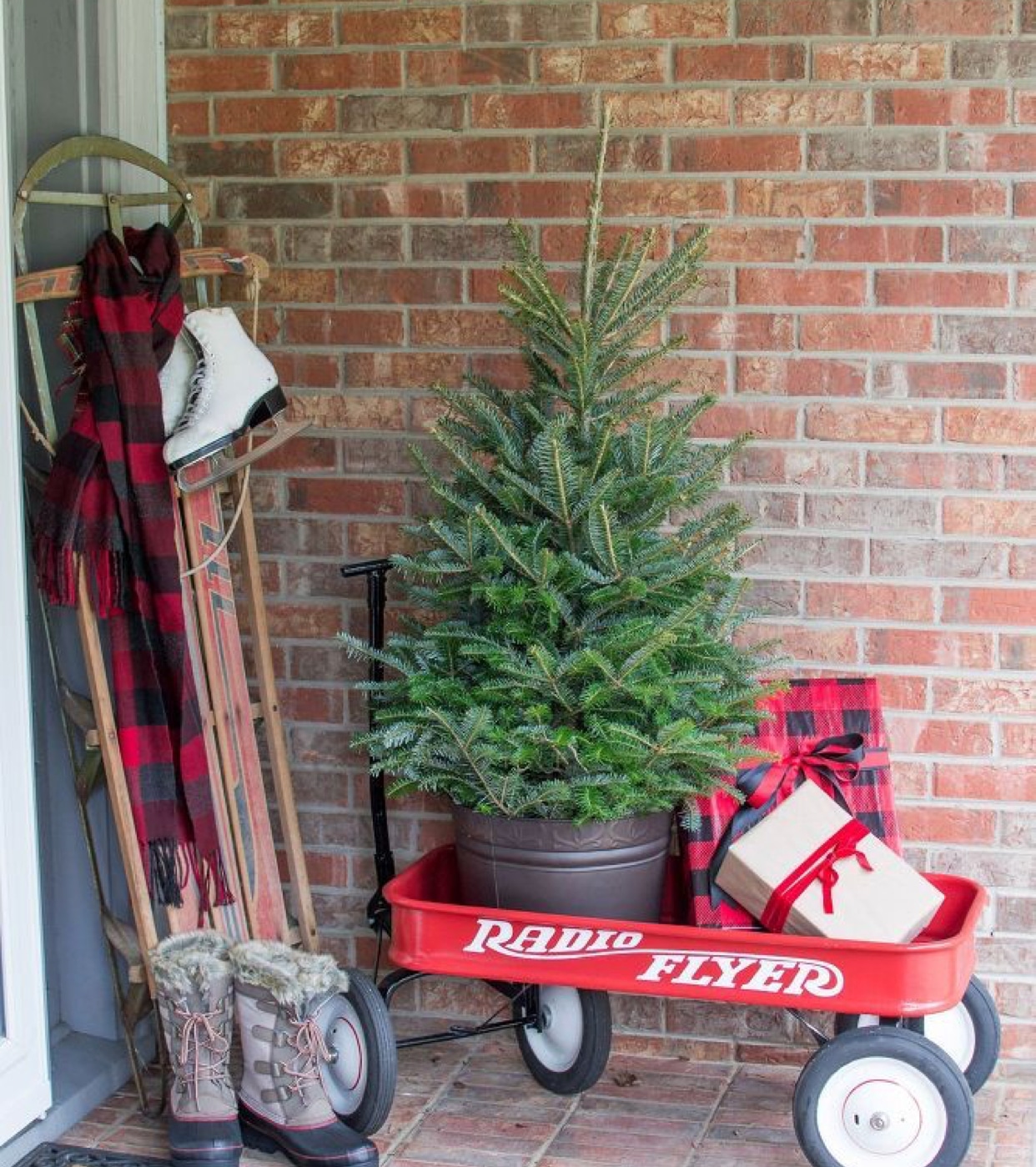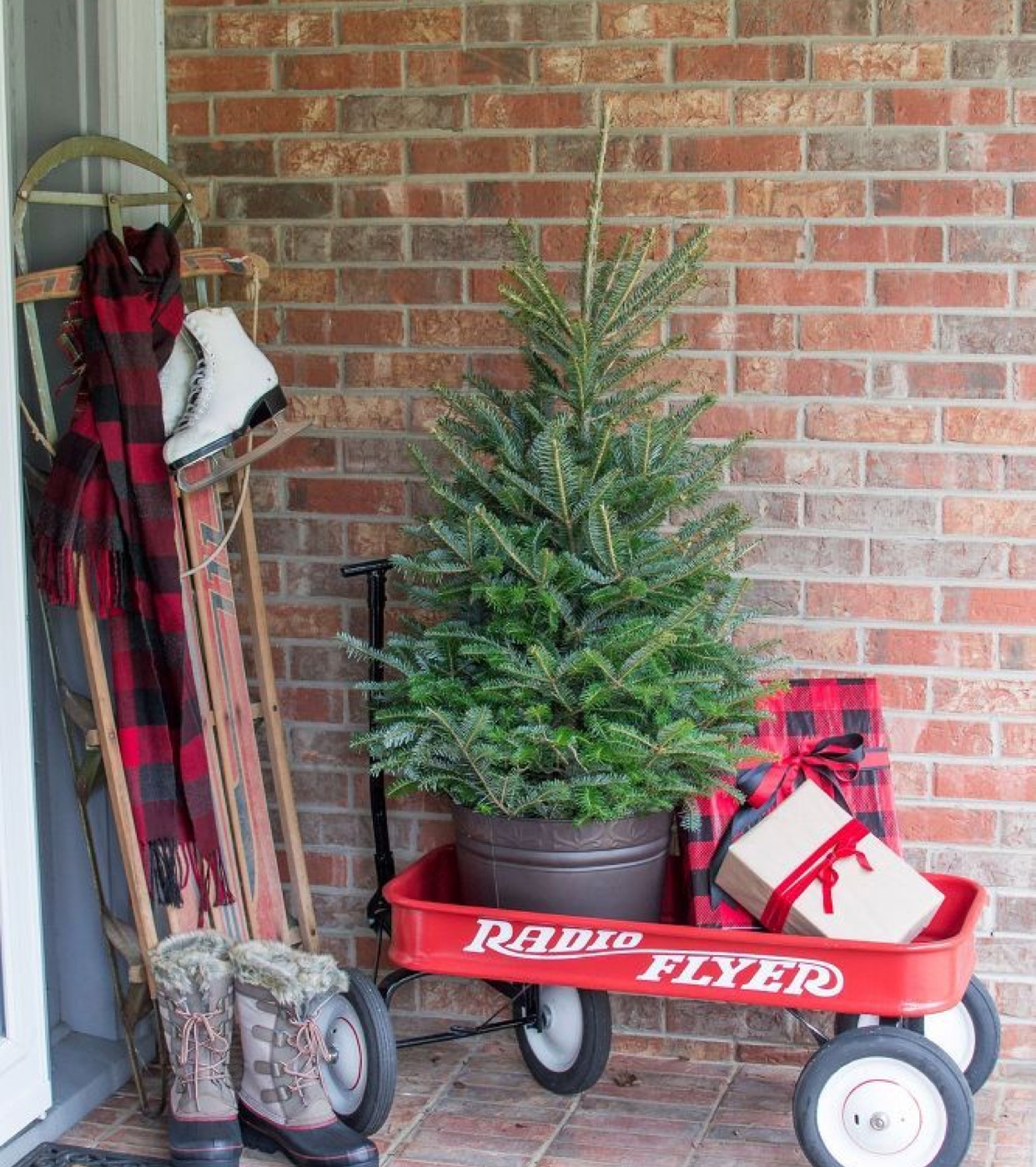 Accessorize the Living Room Decor
A nice way to add touches of the season into your everyday spaces is with accent pieces… accent pillows, throw blankets, and table runners.  Choosing neutral, solid furnishings really allows you to change up your accents and overall room's look each season.  Loved how the buffalo plaid pillows and throws work in these two settings…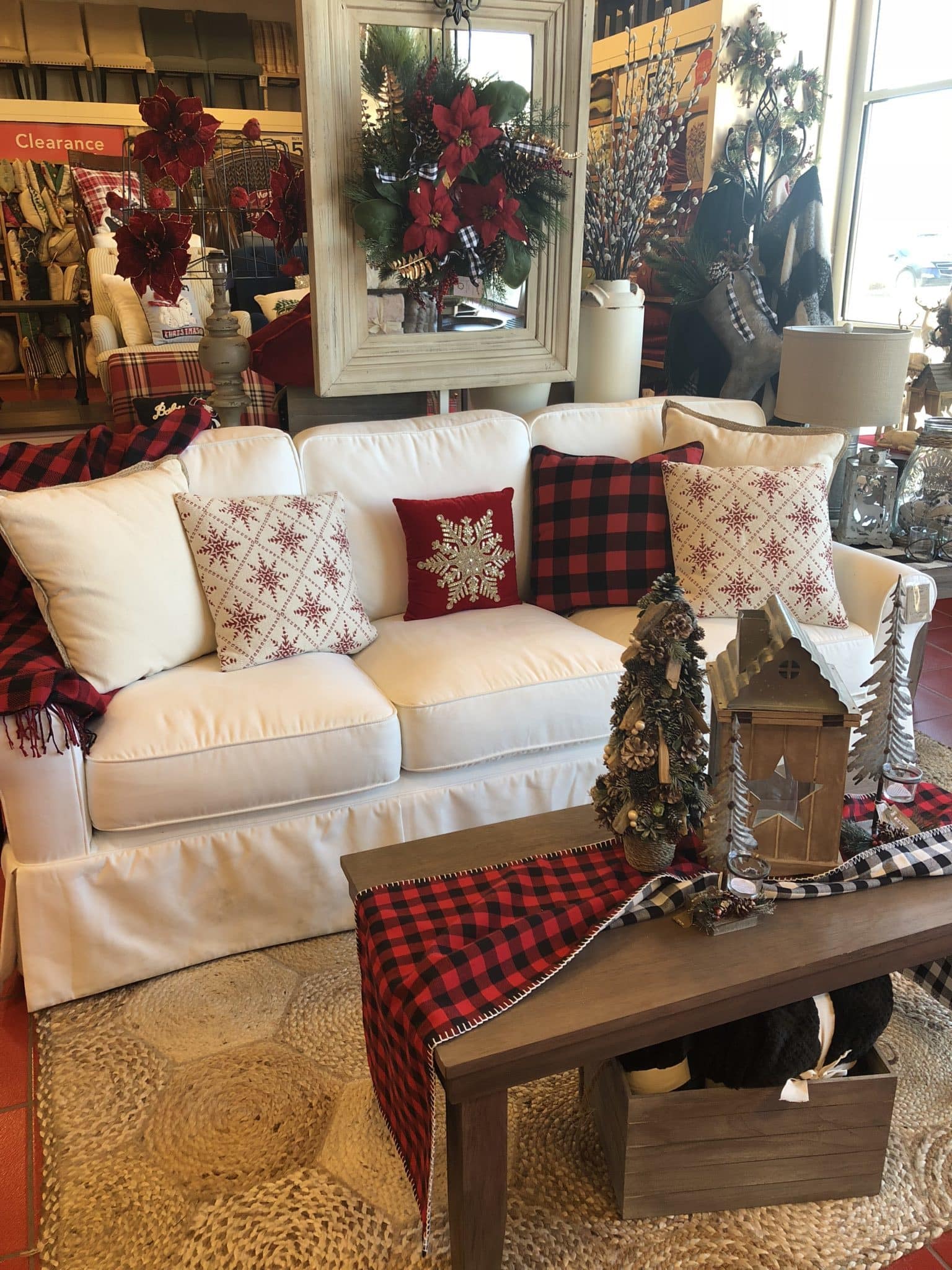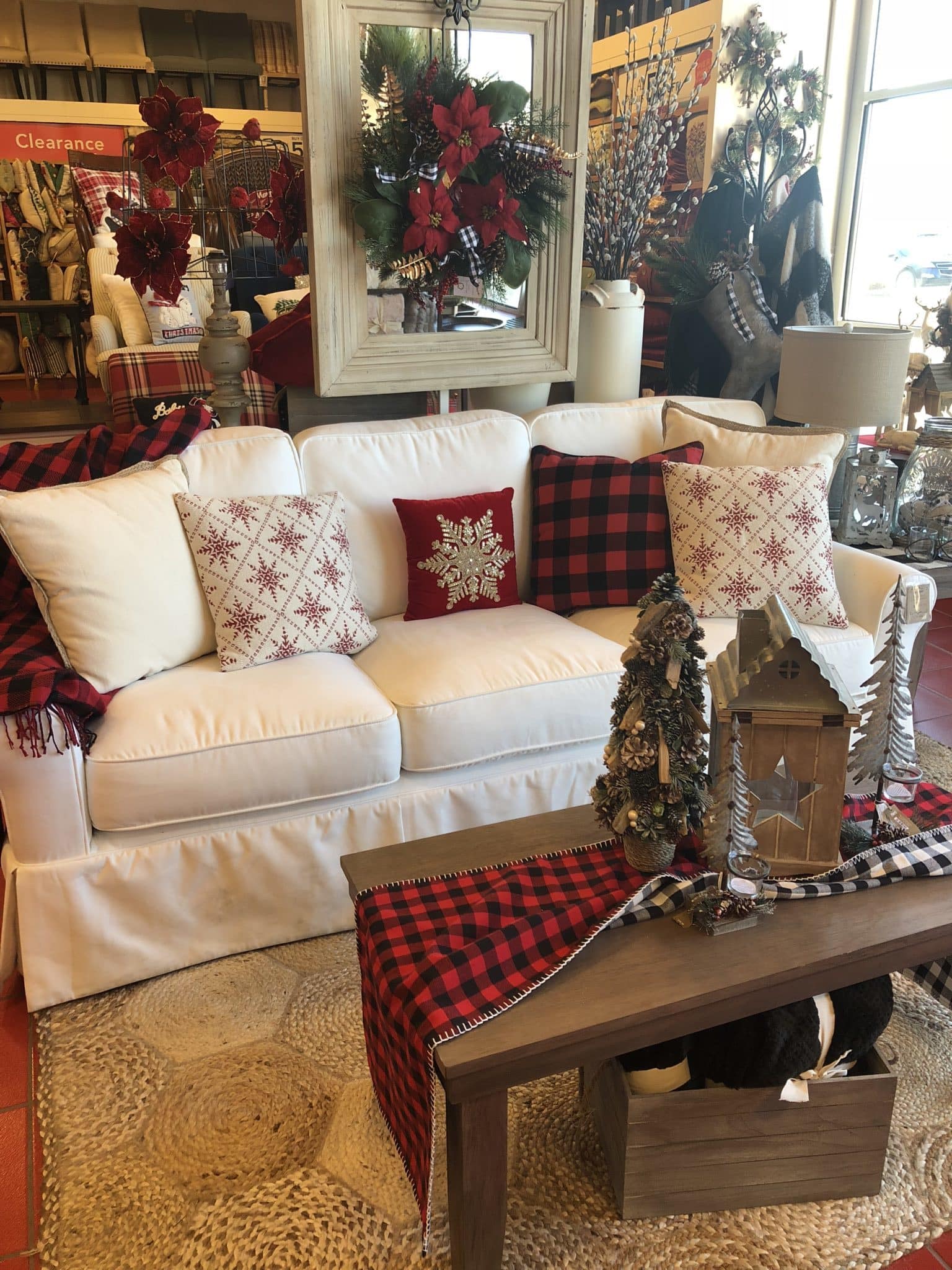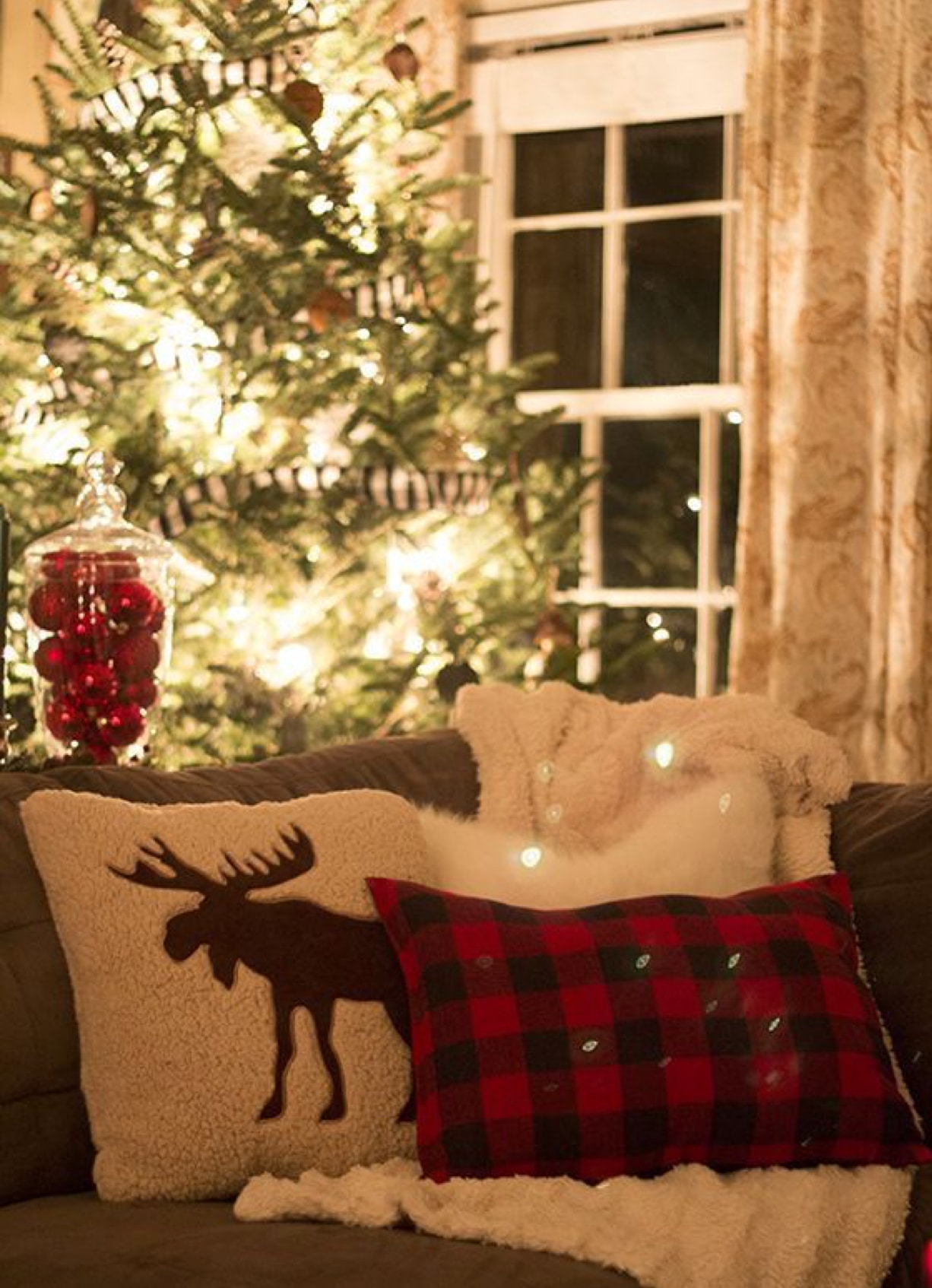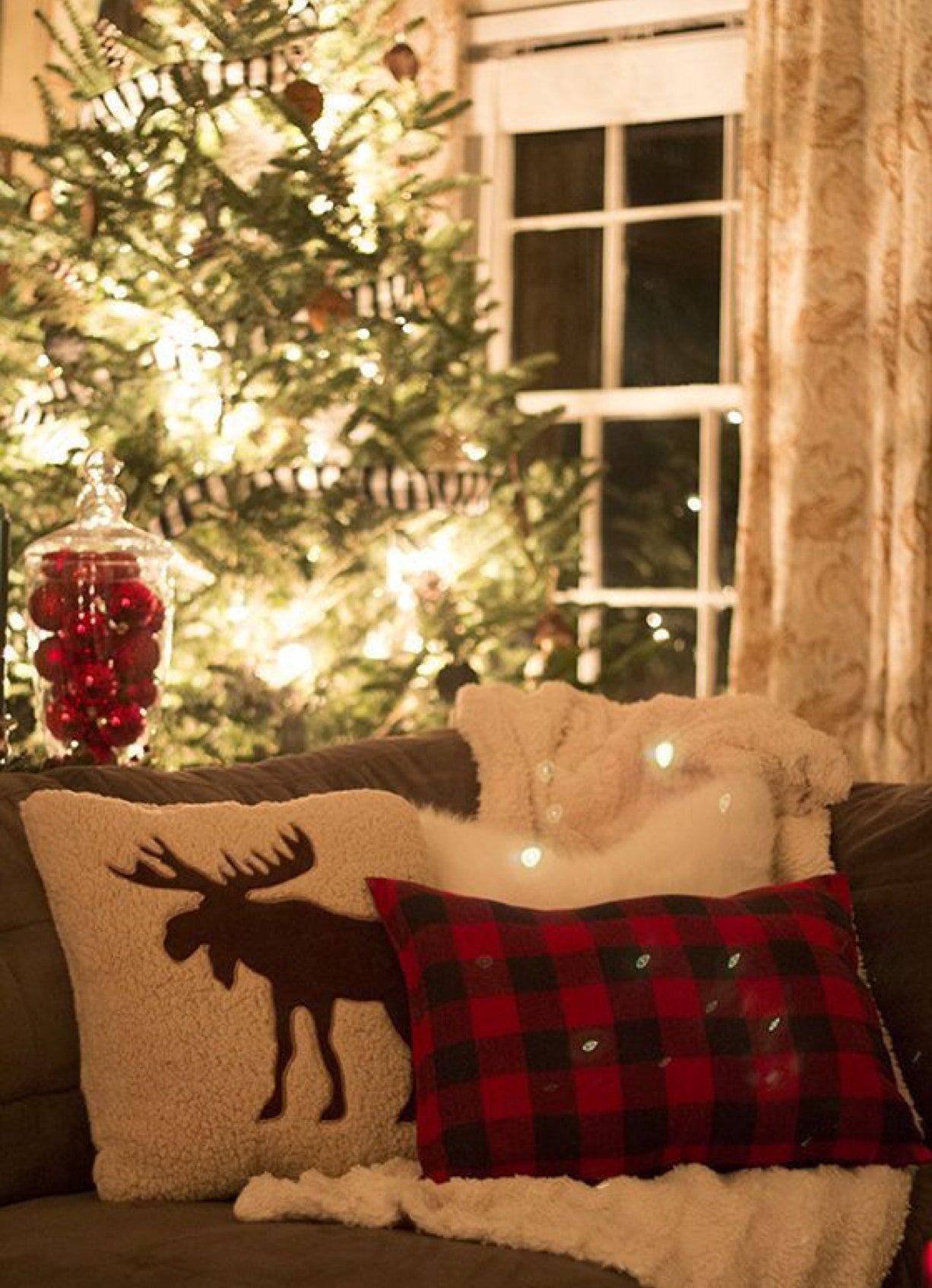 The Dining Room Table
I like to stage my dining tables with seasonal decor to be visible the entire season, using a simple centerpiece or even a whole tablescape.  Don't limit yourself to only setting or decorating your table right before a special dinner gathering, instead dress your table with a theme or seasonal look to add to your daily decor.  I loved how these tables used buffalo plaid accents so nicely to pull together the entire looks of the tables into pretty tablescapes.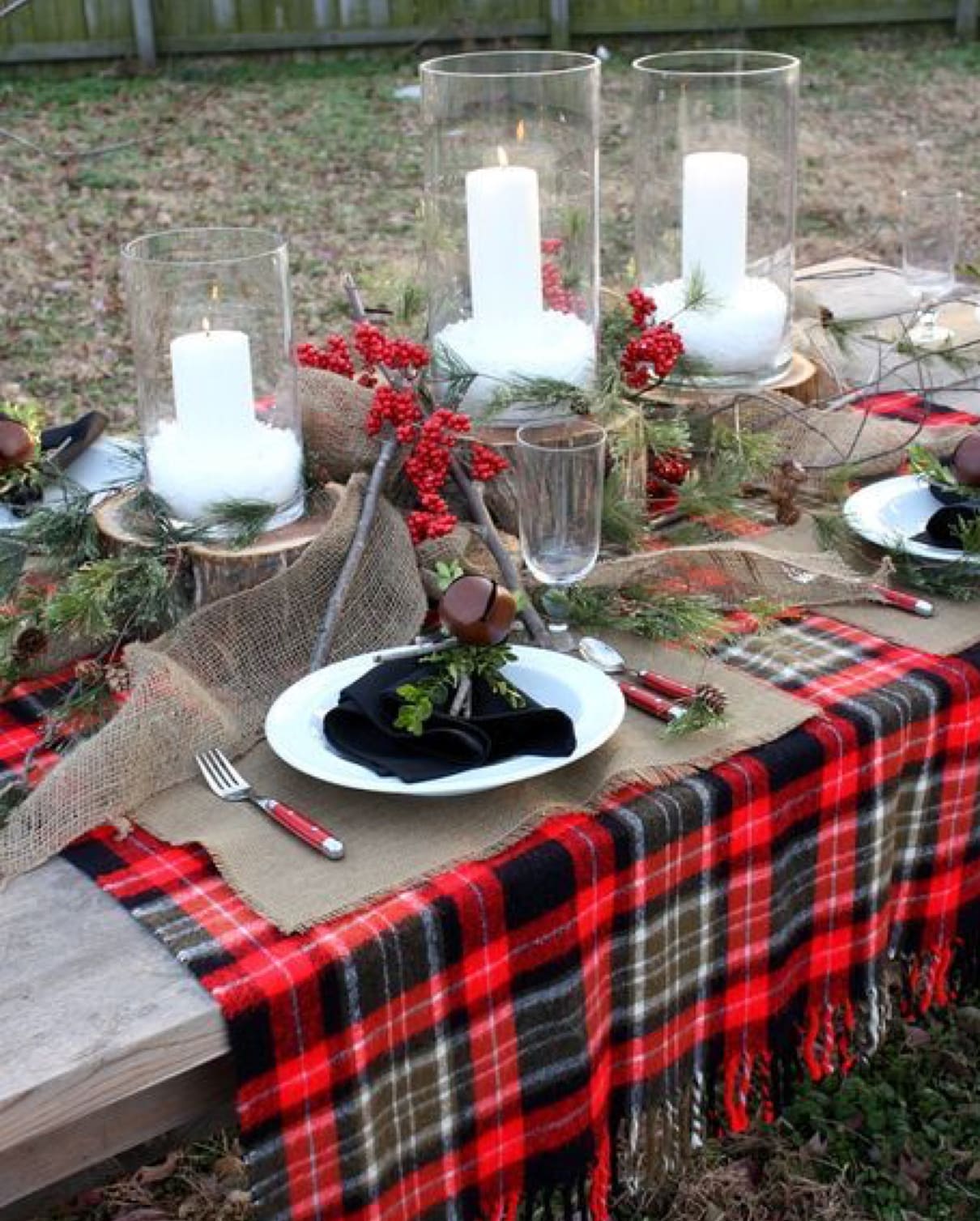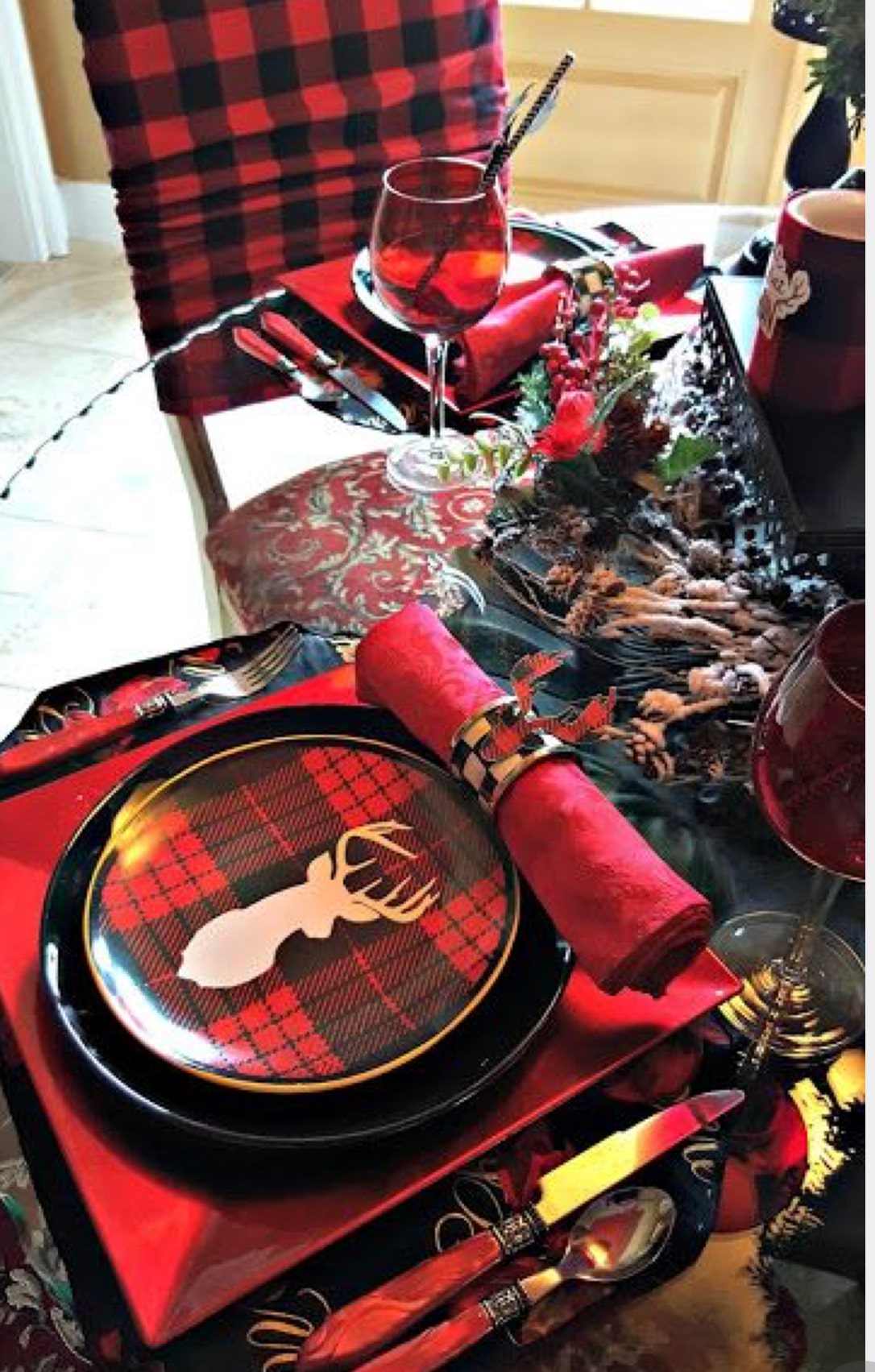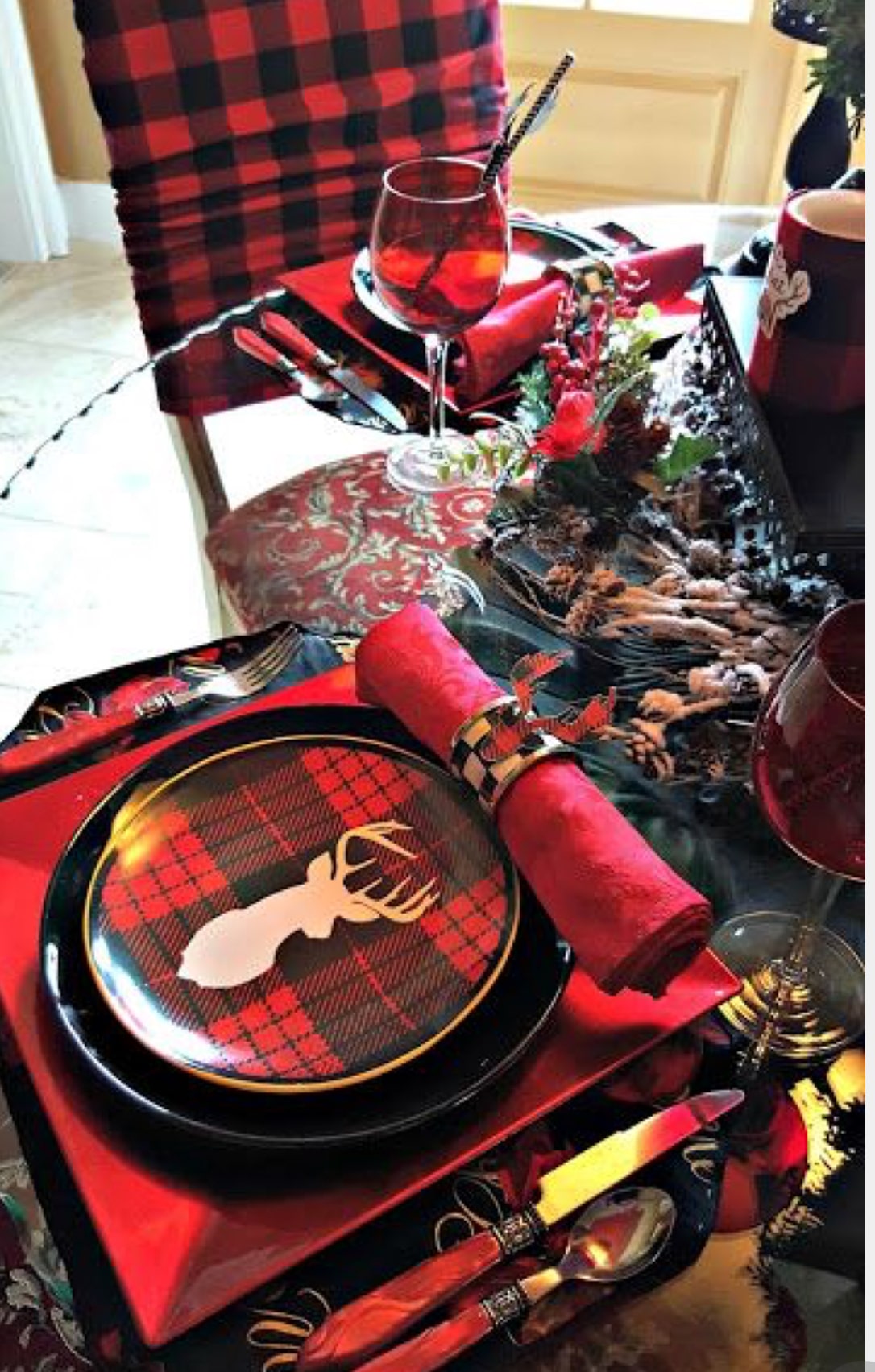 Gift Wrapping
Gift wrapping can be a win-win with not only giving a well-presented gift to your family and friends, but also by adding a nice decorative aesthetic underneath your tree before the gifts are given.  These are such cute, creative ways to wrap gifts below, using buffalo plaid and other complimentary looks to really add to your room's appeal during the holiday season… and your gift recipients will love it as well!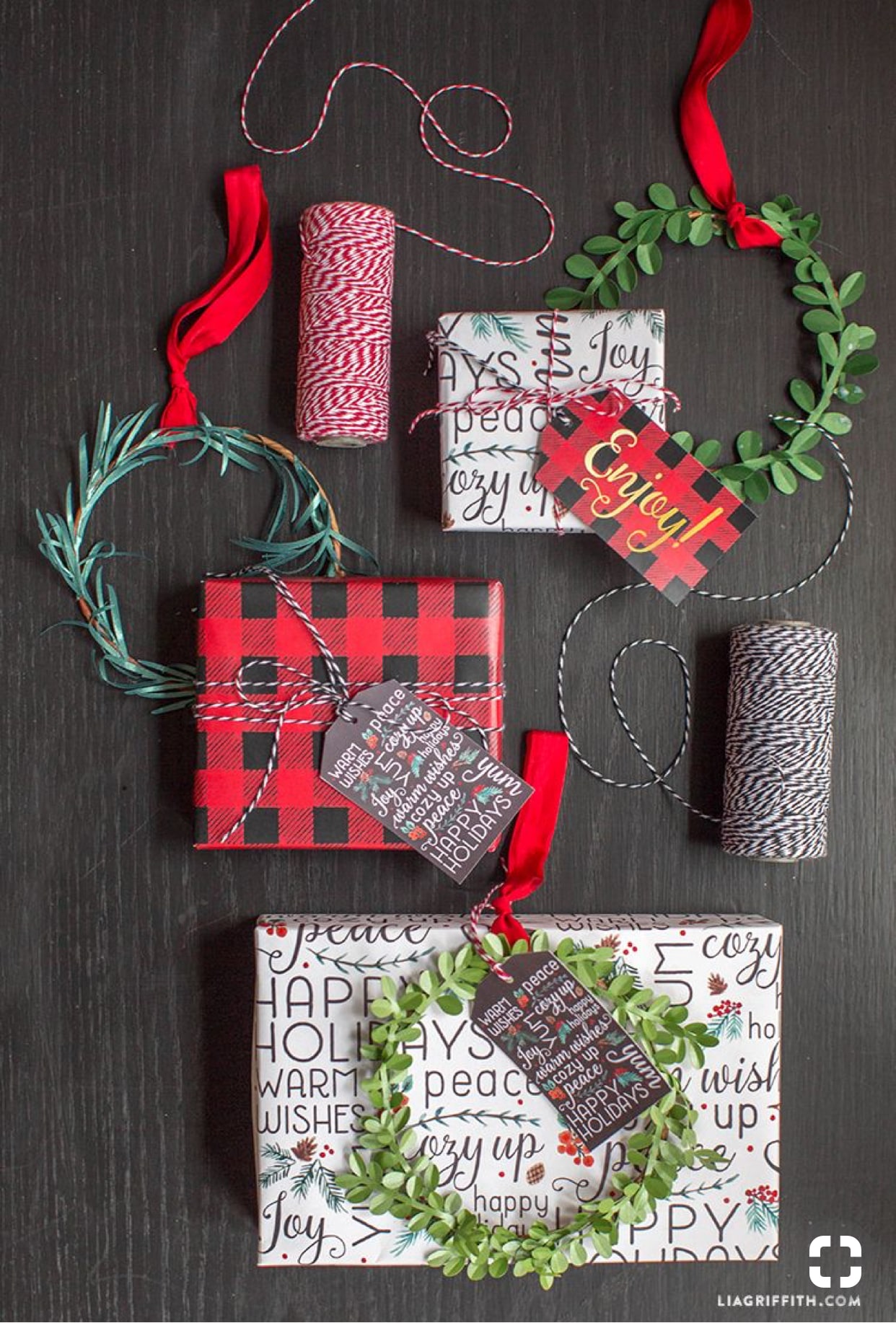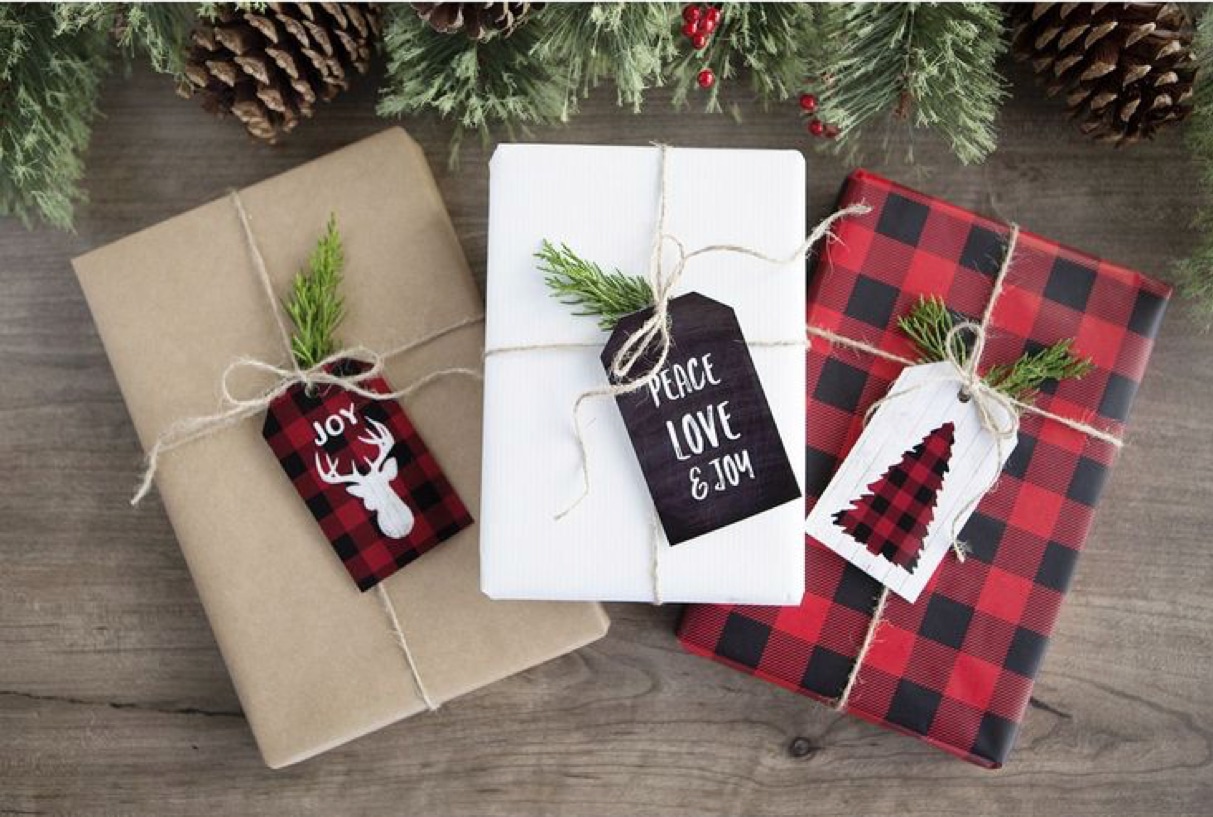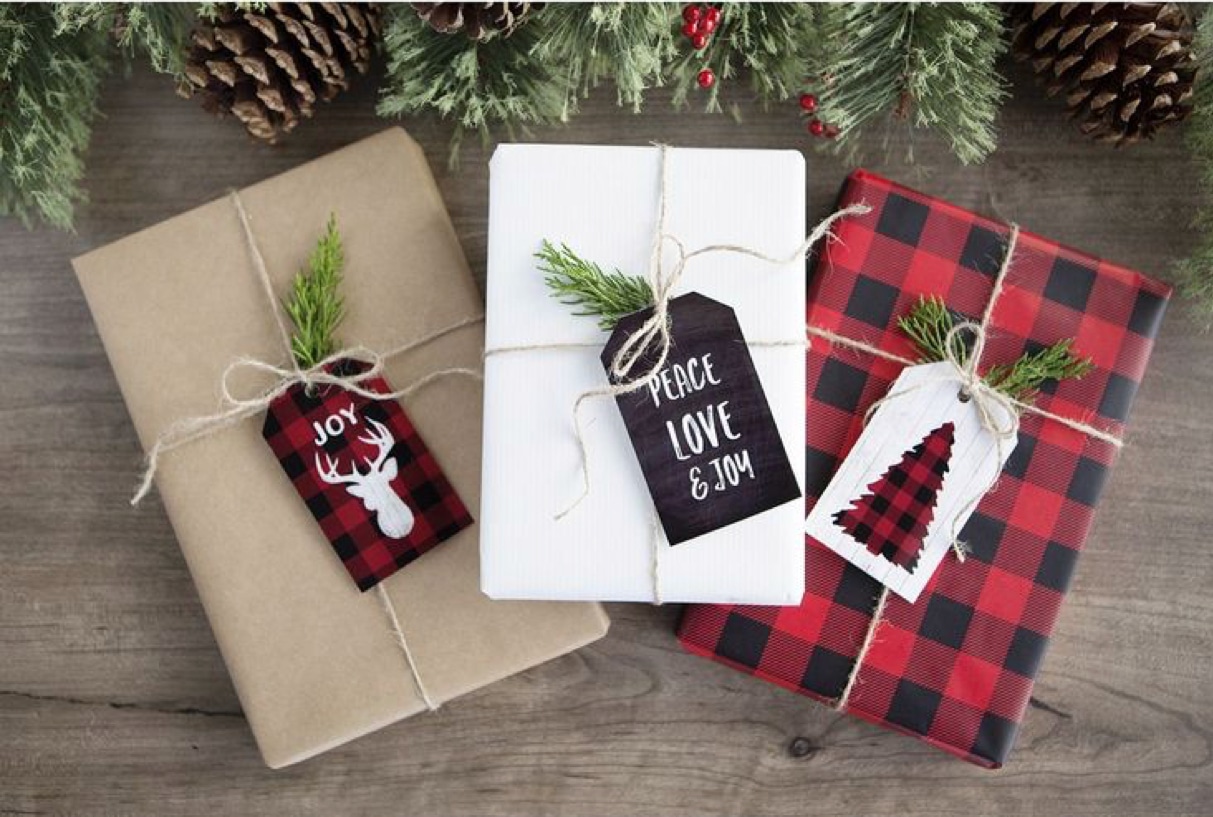 Use other Decorative Pieces to Accent your Decor
As I shopped through the stores pre-Thanksgiving, I seen so many adorable pieces in this trending buffalo plaid pattern…. some select pieces I found are below…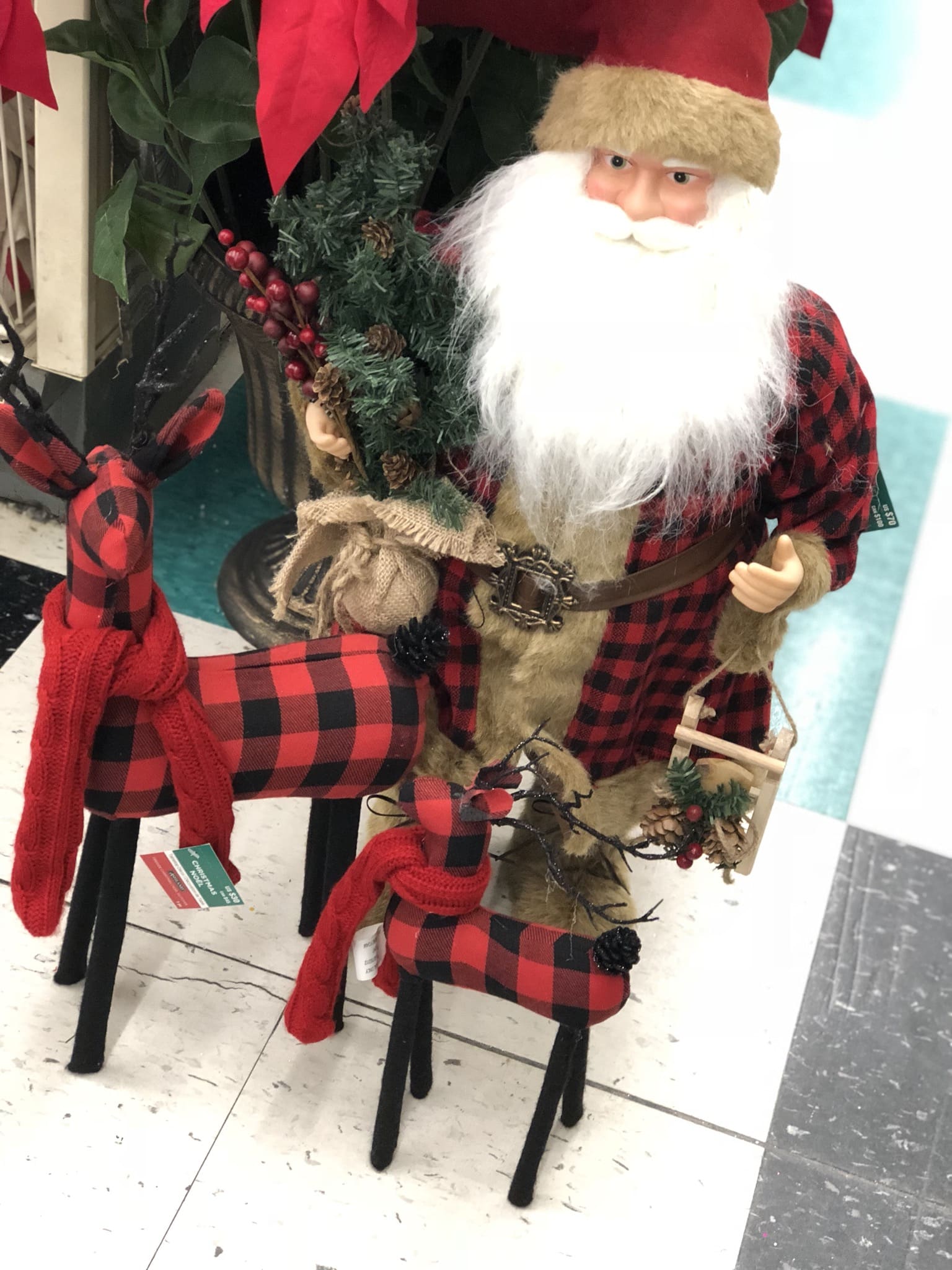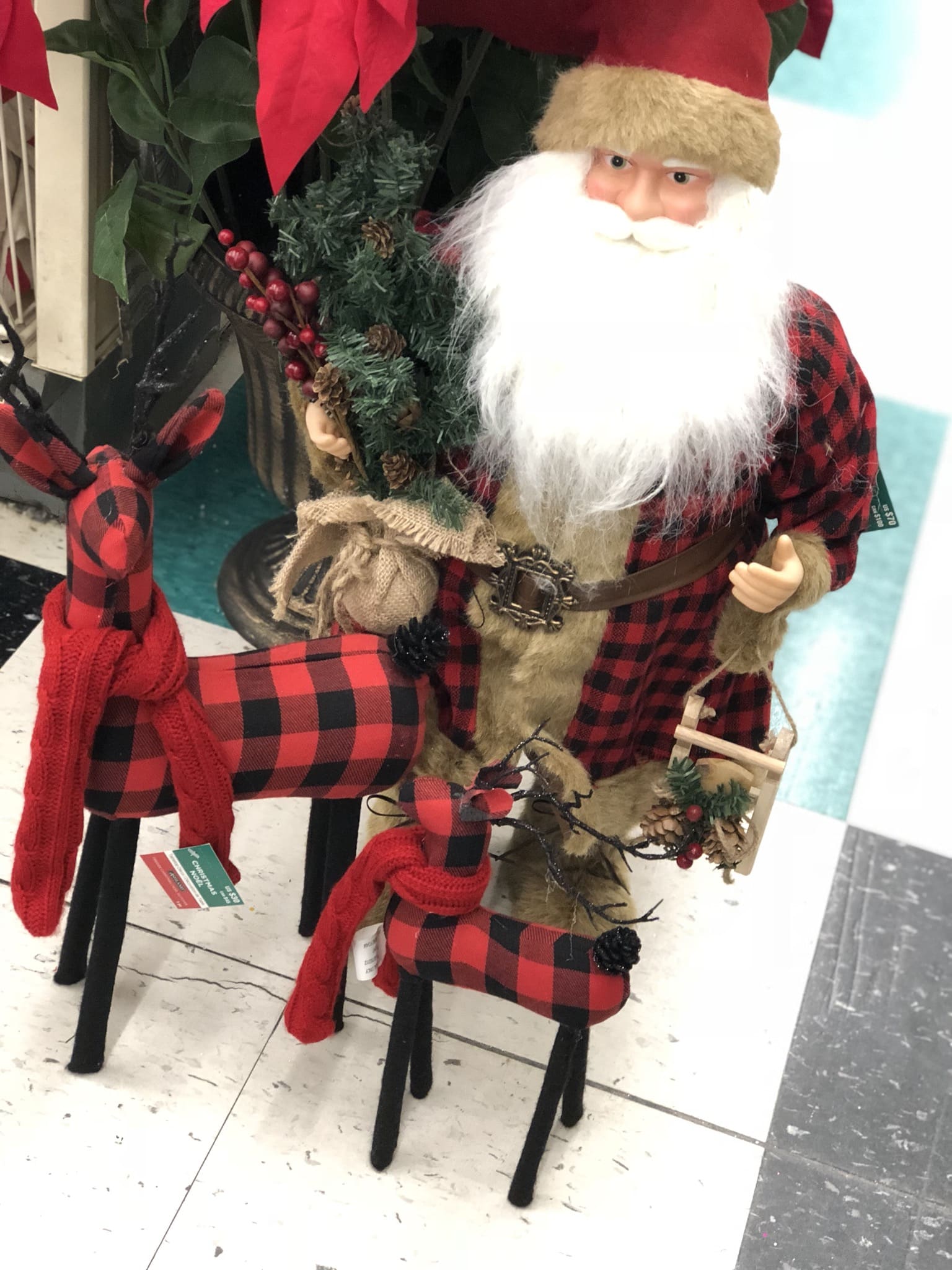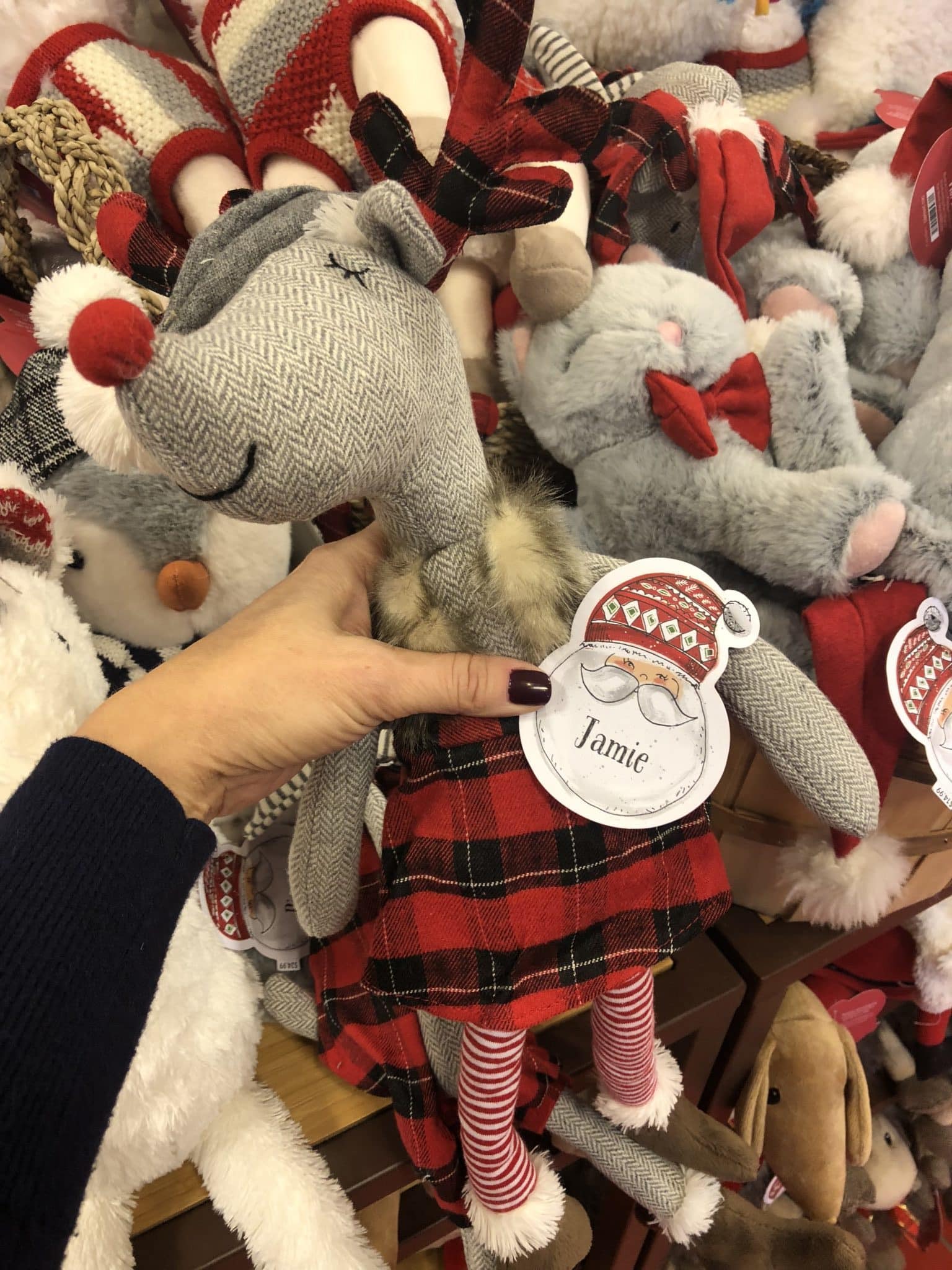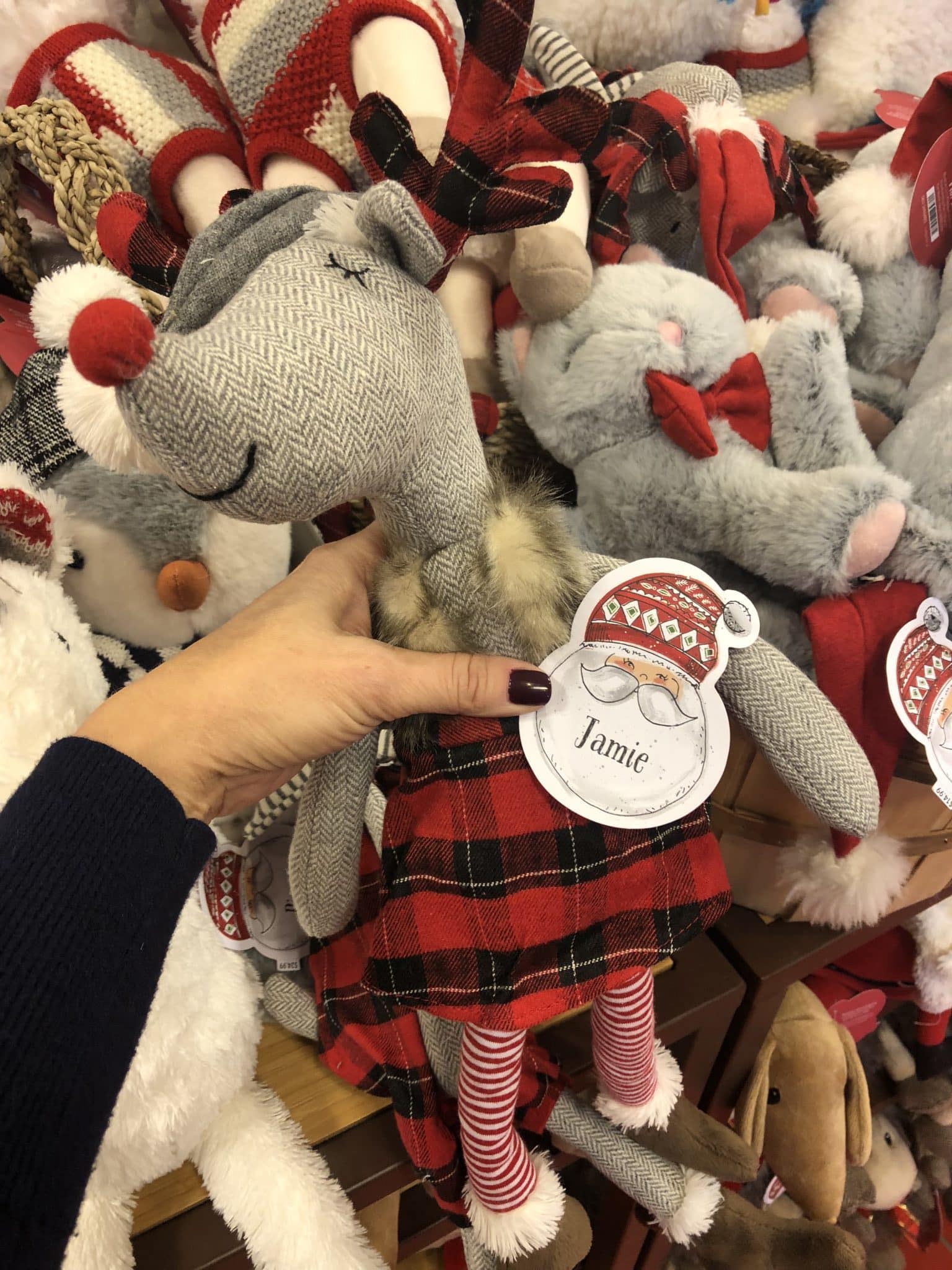 Dress the Part… Fashion Style!
And you will not only find buffalo plaid in home decor this season, it is all the craze with fashion as well… so many adorable ways to add this pattern into your style and I thought the following two looks were so stylish and festive…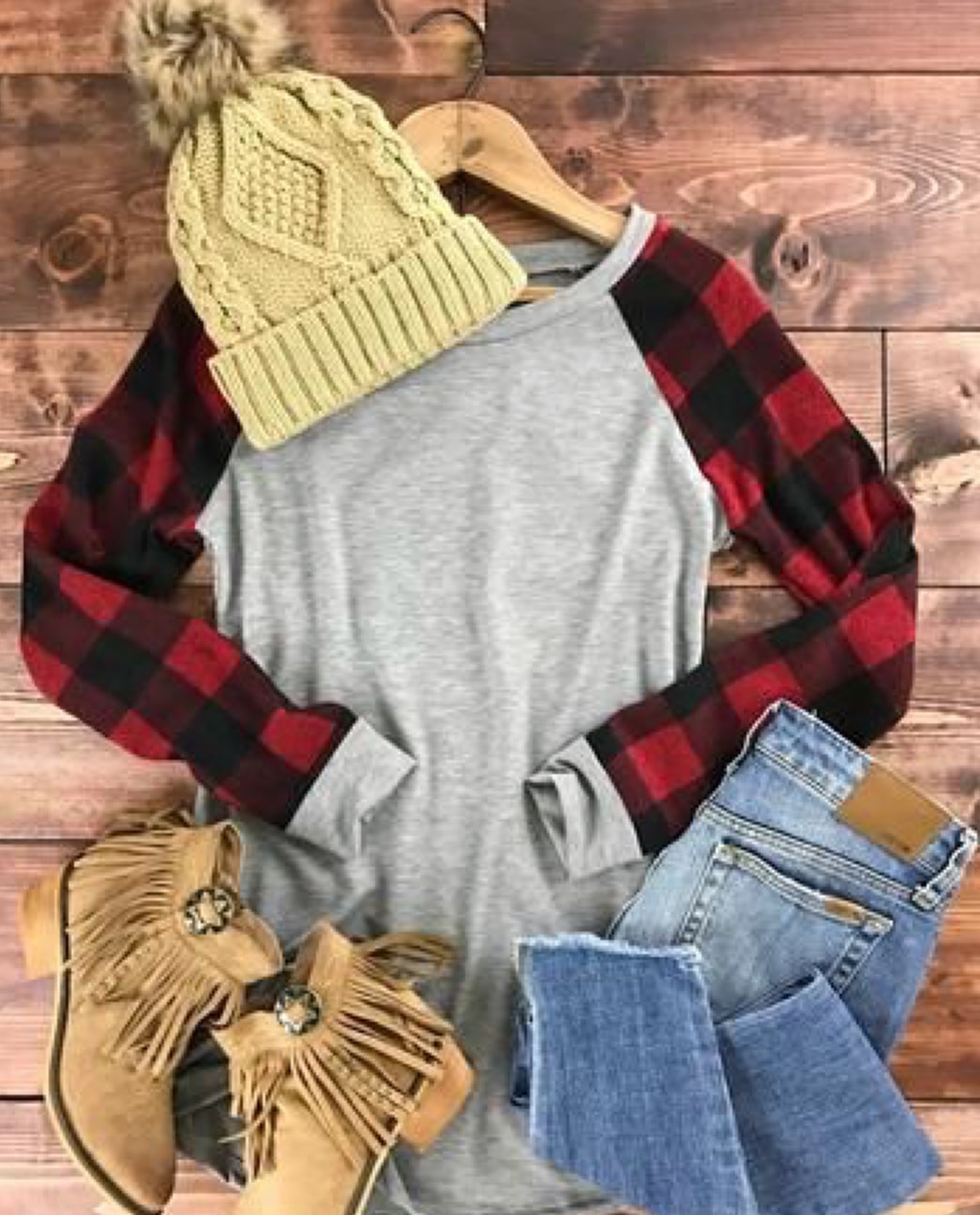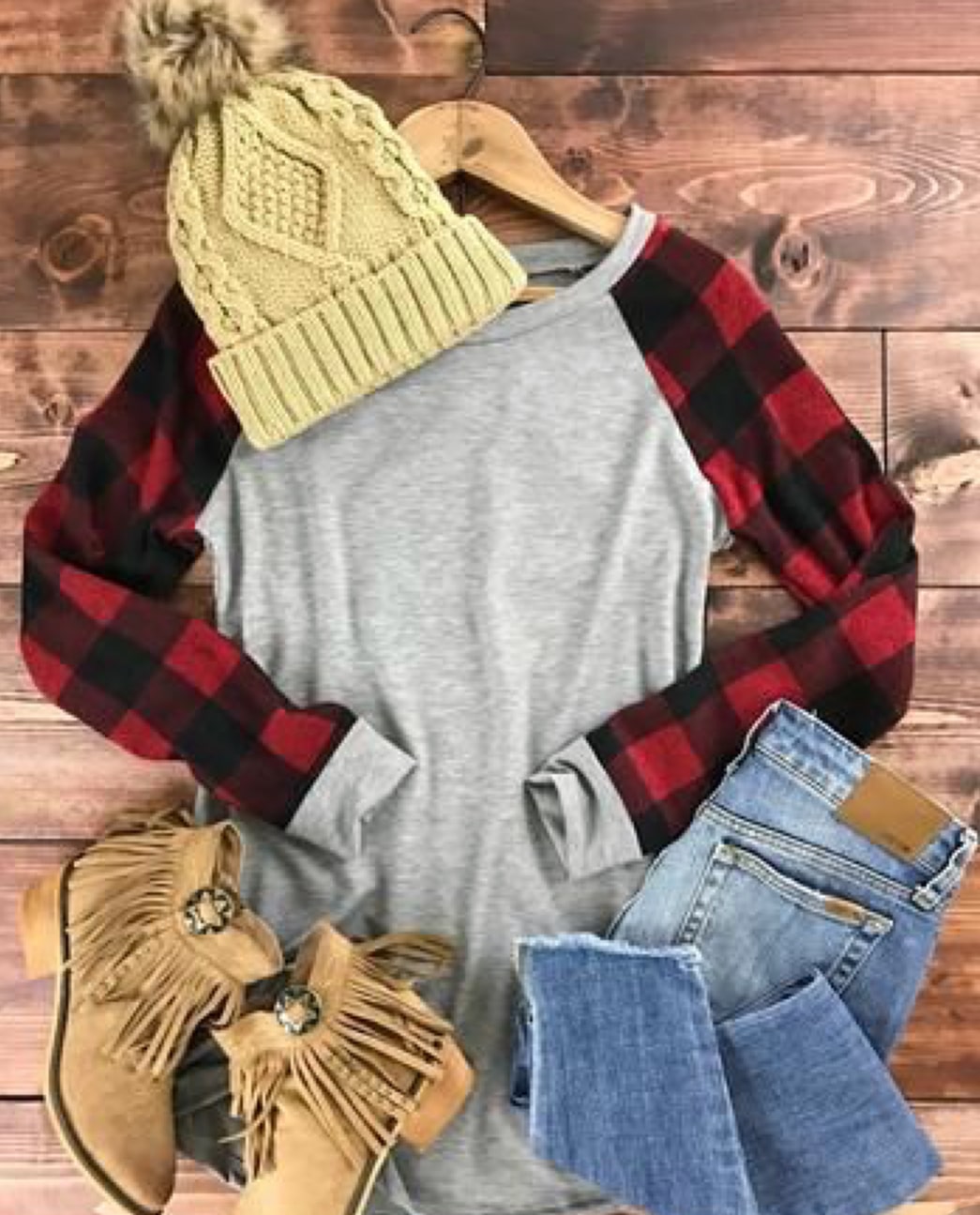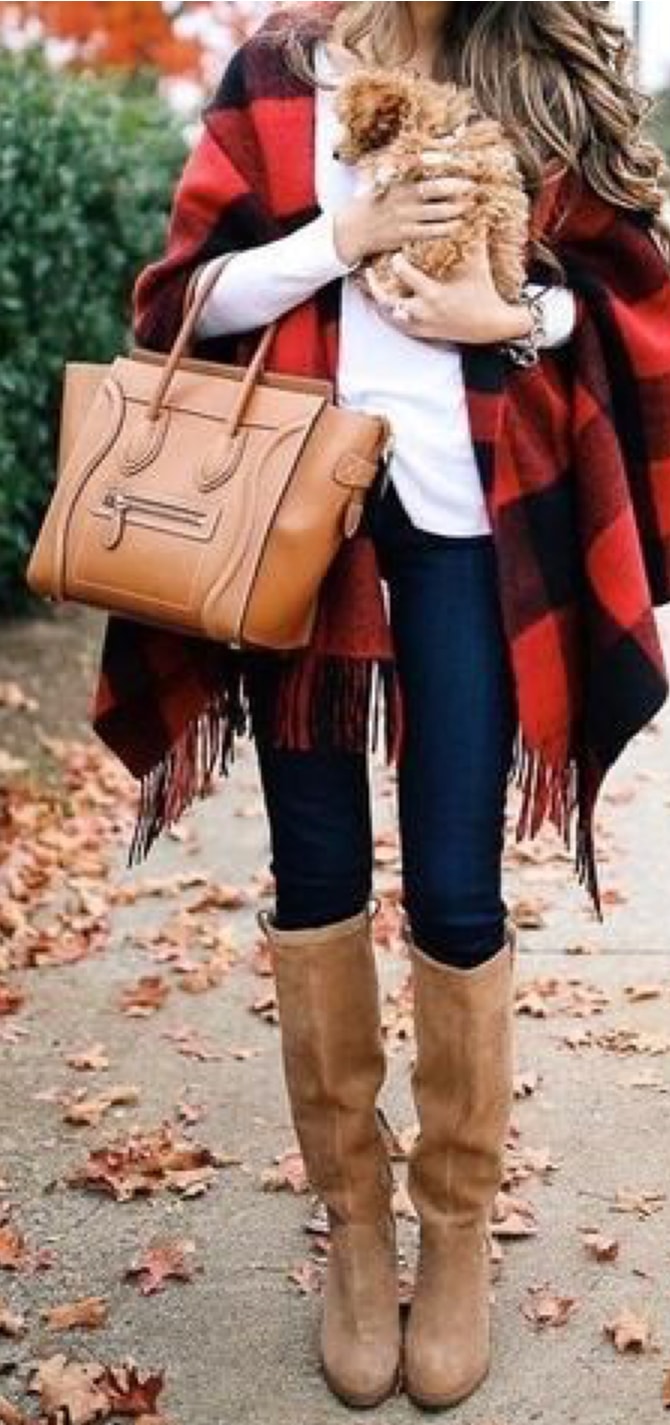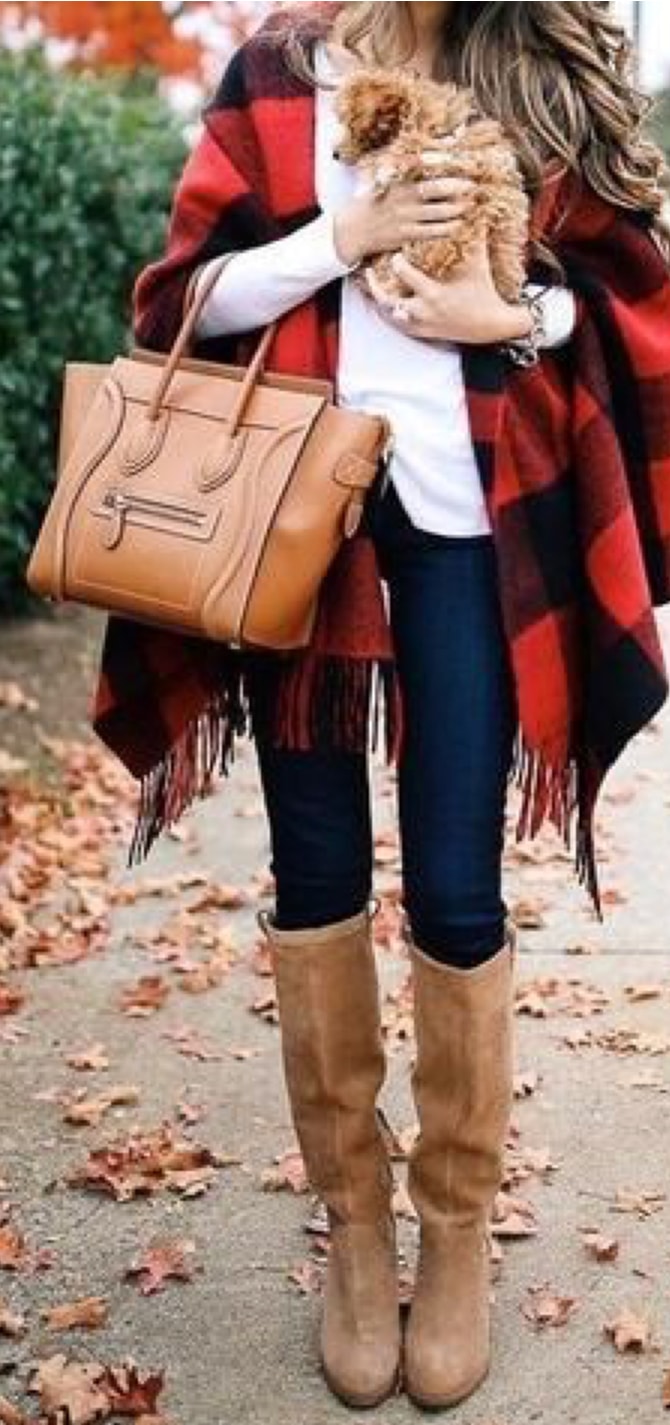 I hope you enjoyed some Buffalo Plaid style inspiration for your Christmas Decorating and I've shown you a few new ideas you can use in your own home!  Shop some of the Buffalo Plaid looks with links included below…
Shop Buffalo Plaid pieces below (click on each pic, to shop) and on my Jaime Lyn Shop Page…click here!
Happy Holidays & Happy Decorating, Friends!
More holiday inspired posts coming soon, so be sure to sign up for my Email updates!