Happy Monday everyone! Hopefully you had a restful weekend and the weather was in your favor. I had a nice weekend and was able to get caught up on some projects around my home, saw The Lion King with my girls (so good… go see it!), and spent some time yesterday tallying up ALL of the entries that came in for my $100 Target Facebook Giveaway!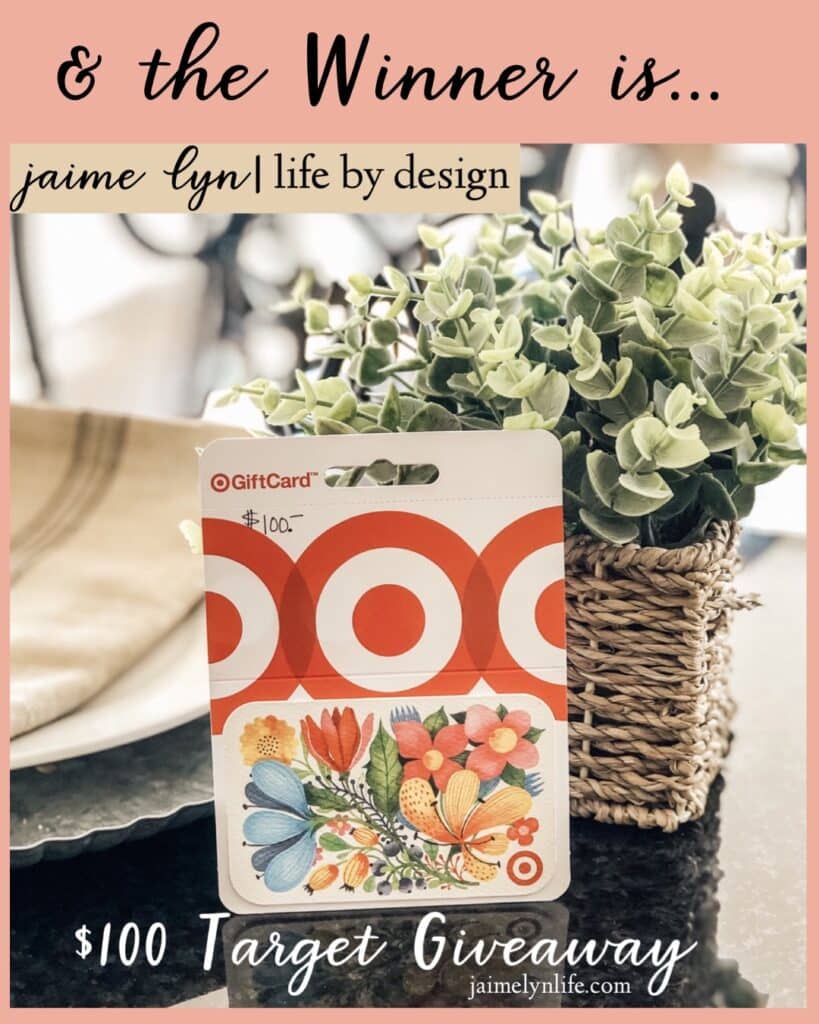 I am so thankful for everyone who took the time to enter.. followed and liked my page, shared my post, tagged friends, and all of you wonderful new people here on my blog who signed up for my email updates… thank you so much…means a lot to me! If you missed the announcement of the WINNER of my giveaway… the Winner was Samantha Wilson of Oregon!
Congrats Samantha! If you didn't win… no worries.. I am hosting another fun giveaway, but this time on my Instagram later this week…so follow over there and keep an eye out for it…It includes a few goodies from my other businesses…and maybe a little something from Amazon from me here at Jaime Lyn Life by Design too! 😉
So… what else is coming up, other than the Instagram Giveaway? Look for a new Blog post this week about a furniture redo I did on a beautiful antique cabinet in my home… I took it from a dark red/gold tuscan feel to a light gray farmhouse/vintage feel… and I am really enjoying it in my living room. So don't miss that post. I will also be sharing some more decor deals on my Facebook page this week, and more behind the scenes of my life, home, family, farm, and travels on my Instagram Stories... so please follow me over there to get to know me better (and pssst…tell your friends!) 😉
I really love doing Giveaways and engaging with all of you that way. It's my way to thank you for following me!… so again, thank you for entering and stay tuned for more, as I'll be doing more giveaways in the future… and one just for my Email Subscribers…so if you haven't signed up for my Email Blog Updates.. do that today on my home page so you can be automatically included in that giveaway too!
Before I go, and while we are on the topic of Target… if you missed my post of some of my favorite decor pieces at Target right now (that were on sale… but still adorable regardless)… shop that Target post here!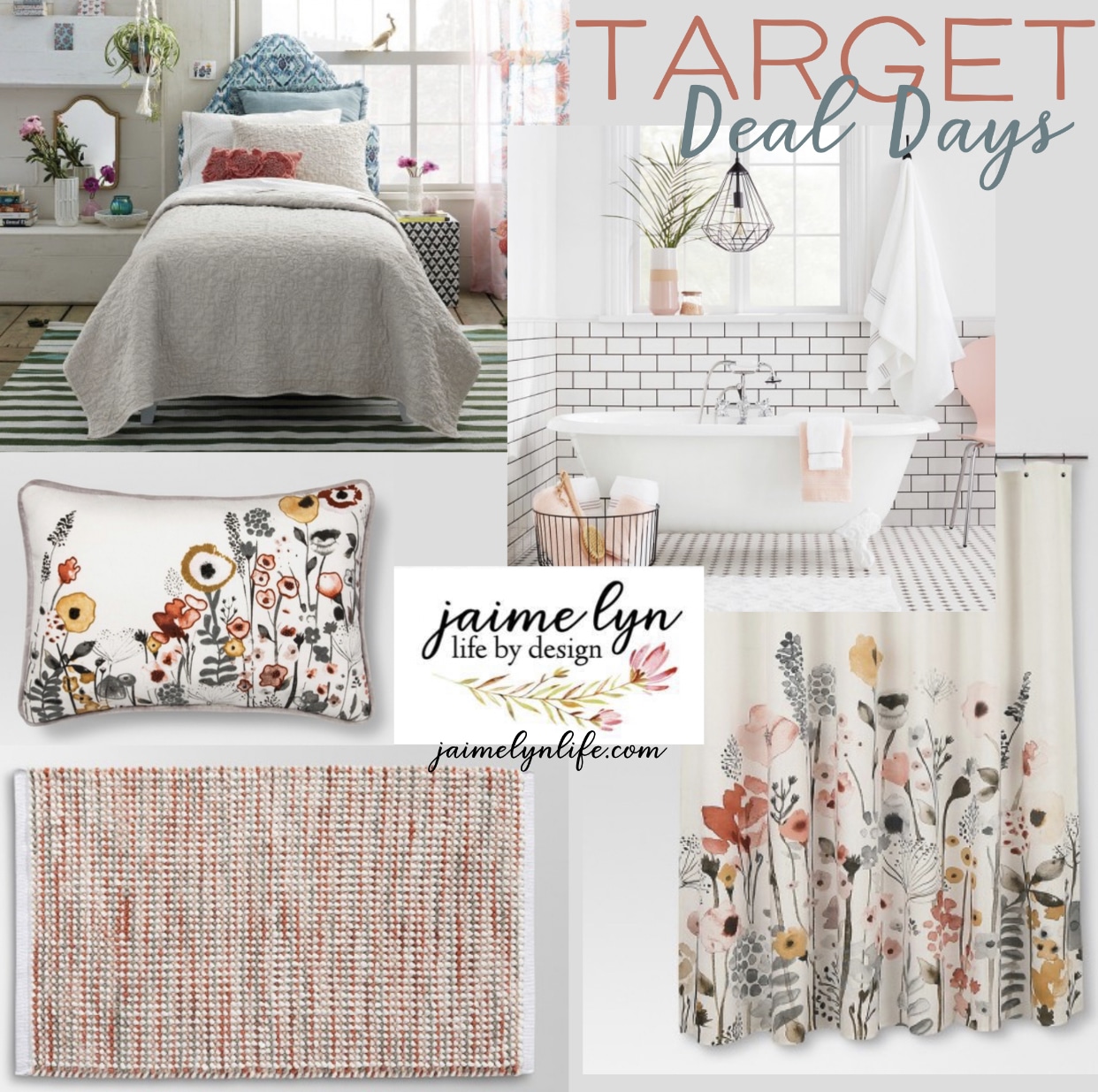 Thanks again friends for entering my Target Giveaway and following me on social media and opening your emails from me inviting you to read my latest blog posts… means the world! Have a wonderful summer week!