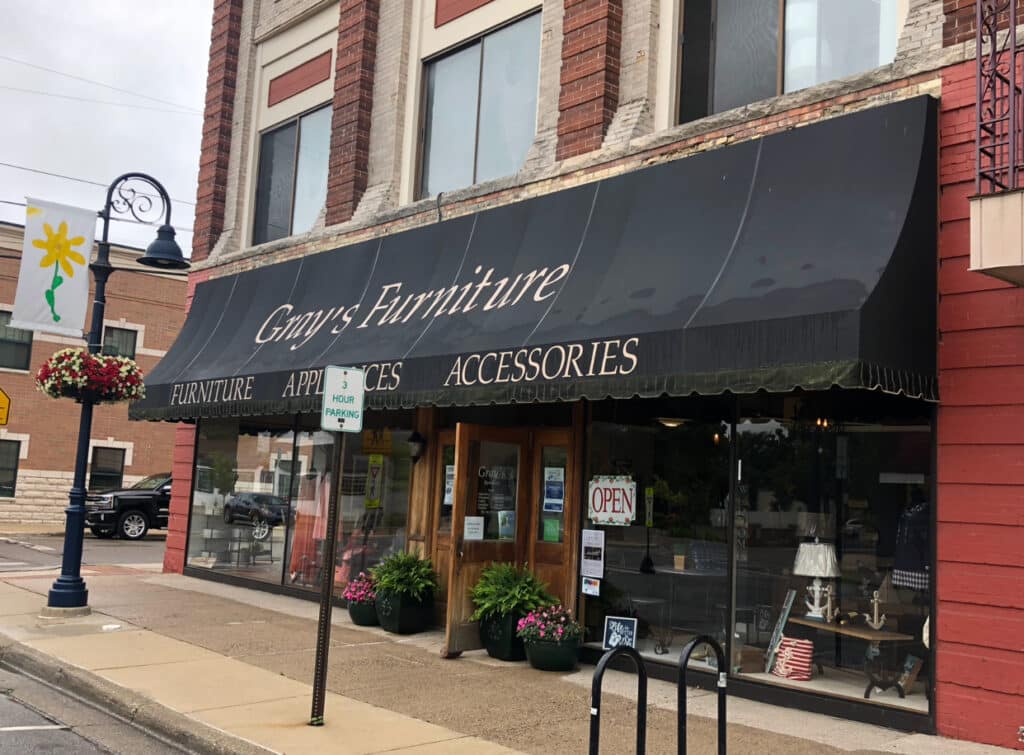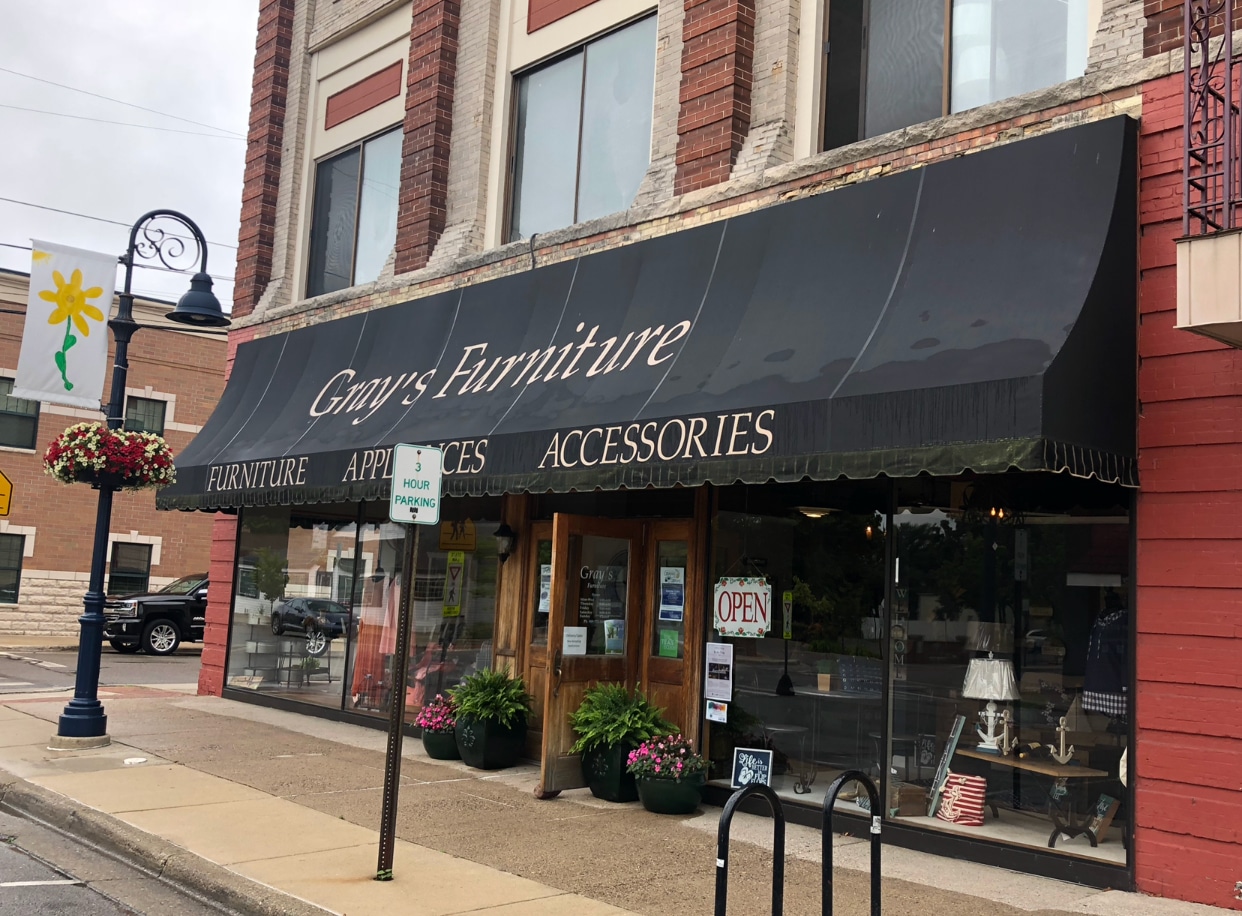 I don't know about all of you, but one of my favorite pastimes is visiting small, downtown shops and boutiques in my local area and when I travel to new places.  I find these local shops really speak to the heart, character, and novelty of a community.  One of my favorite stores to visit in my local community is Grays' Furniture in downtown Mt. Pleasant, Michigan.  I love this welcoming furniture and home store, housed in a gorgeous old downtown building with it's multipe floors of old world charm.  The high detailed ceilings, beautiful wooden staircase, and studio style upper floors make for a unique backdrop of an older time, perfect for showcasing their selection of furniture, florals, antiques, and gift accessories.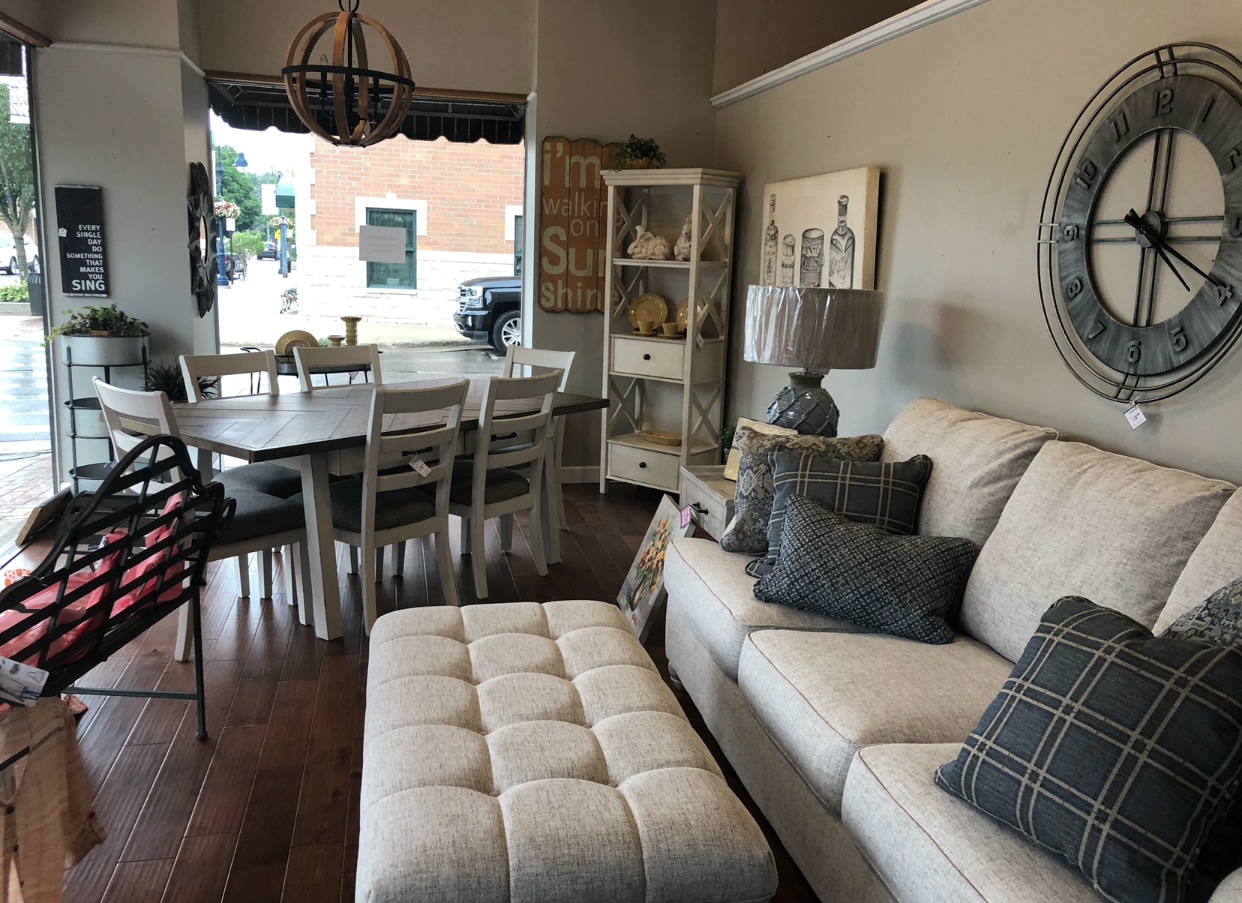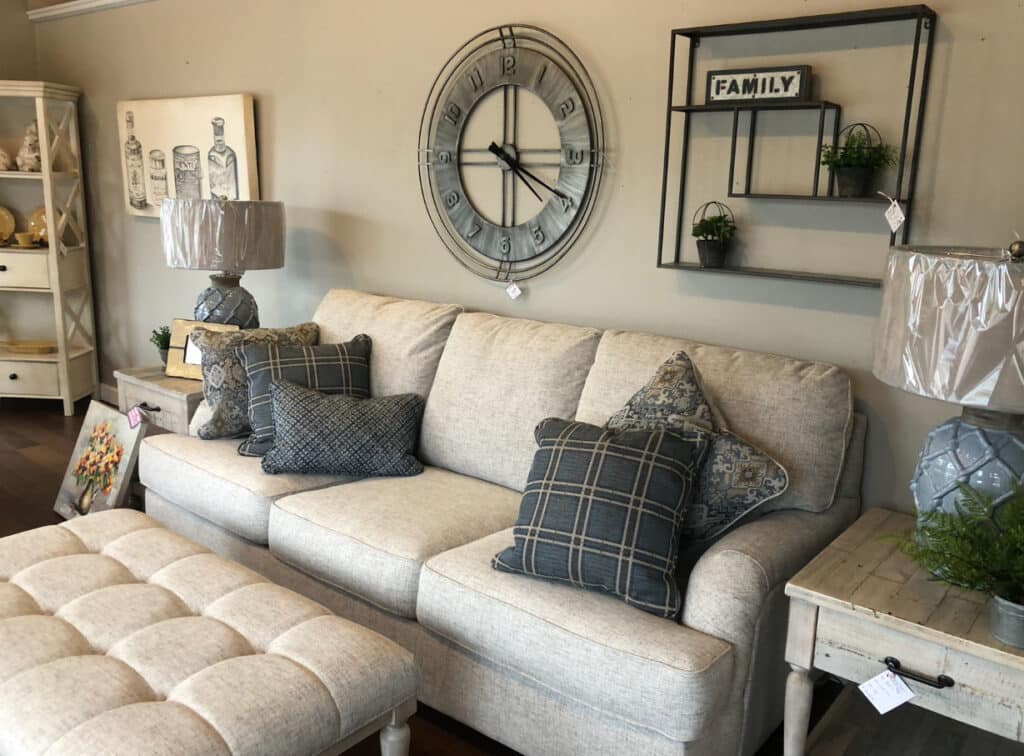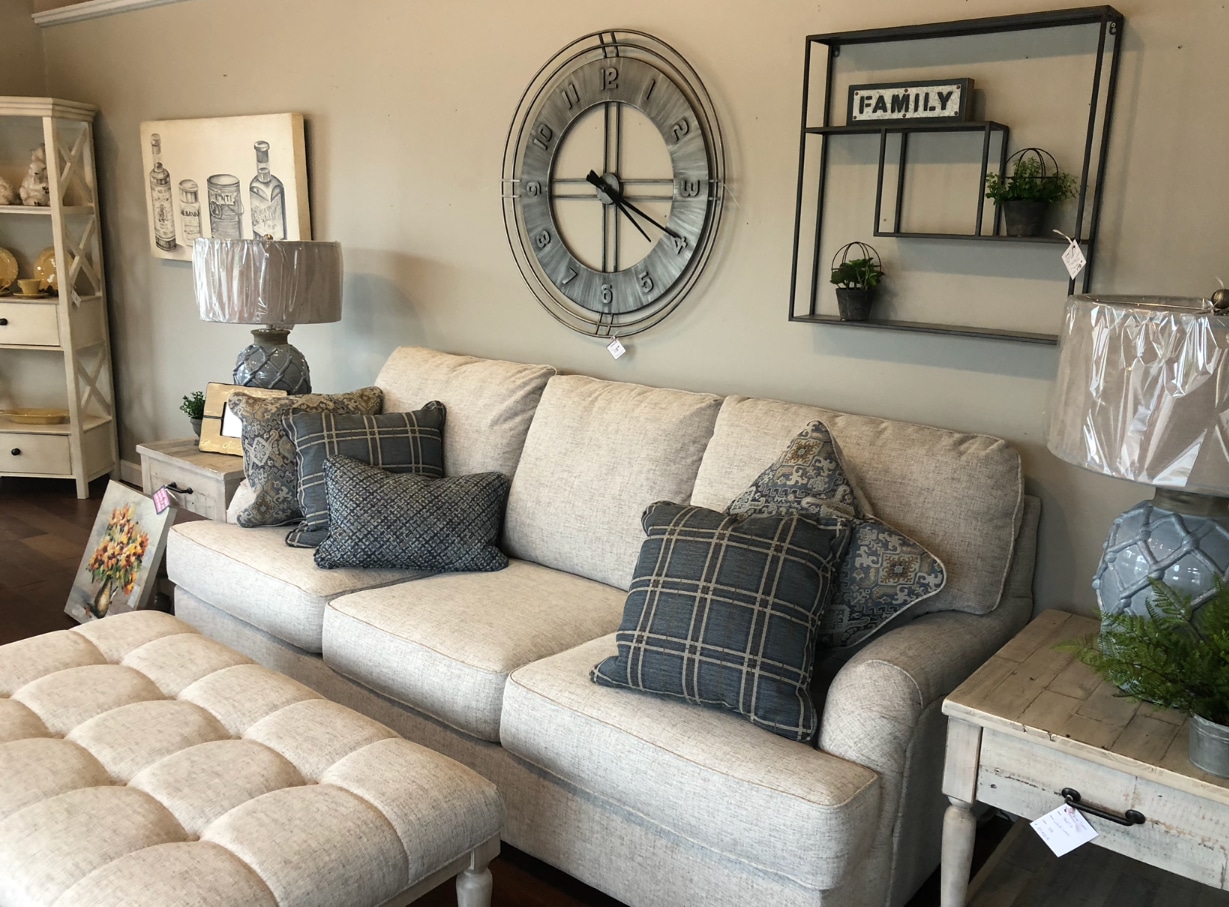 I stopped into Gray's Furniture a few weeks ago with my three daughters, and we enjoyed over an hour of time, shopping their multiple floors of furniture and house decor.  Their front window displays alway entice me to stop in to see what's new in the store, and I am so inspired when I browse through their perfectly staged room setups.  My girls love the personal touches of this kind of shopping as well… they admired the building's unique appeal as they shopped, had fun visiting with the friendly staff, and were surprised to receive hand-written receipts, and their gift purchases wrapped in tissue paper and placed in their very own gift bags (the kinds of personal touches this younger generation rarely sees in retail experiences today.)  I think what I love most about Gray's, is the easy, welcoming nature I feel when I walk in the door.  Whether I am greeted by longtime owners Michael and Rosemary, or other staff working the floor, I am made to feel I can leisurely browse at my own pace, and call on them when I have questions, or want to utilize their vast design experience for a home project I am working on.  I am also a big supporter of local family owned businesses and the Gray family has owned their store since 1974.  There's a rich sense of family and tradition in the store and I find it to be one of it's most desirable qualities, and one that is very hard pressed to recreate in more commercialized stores.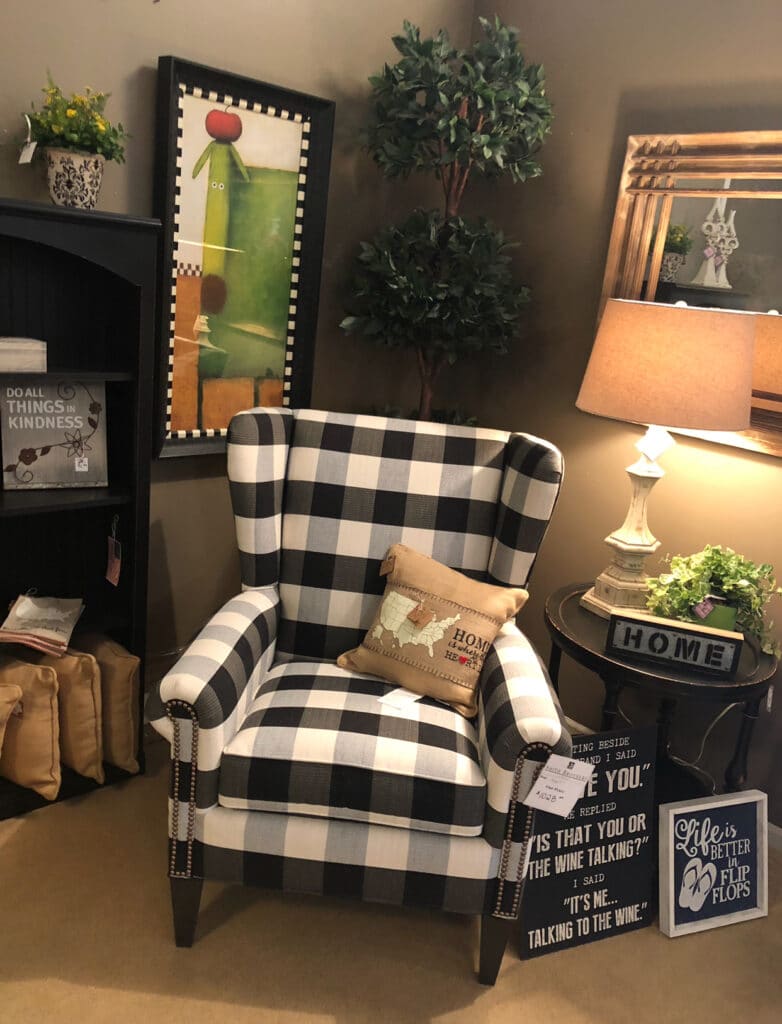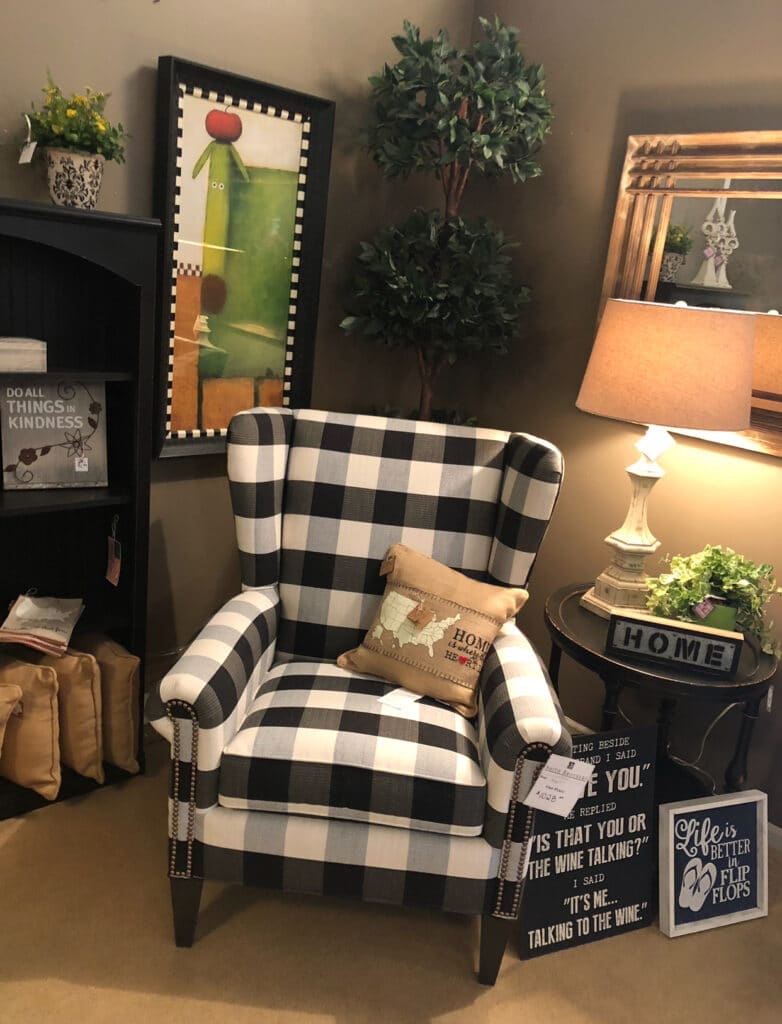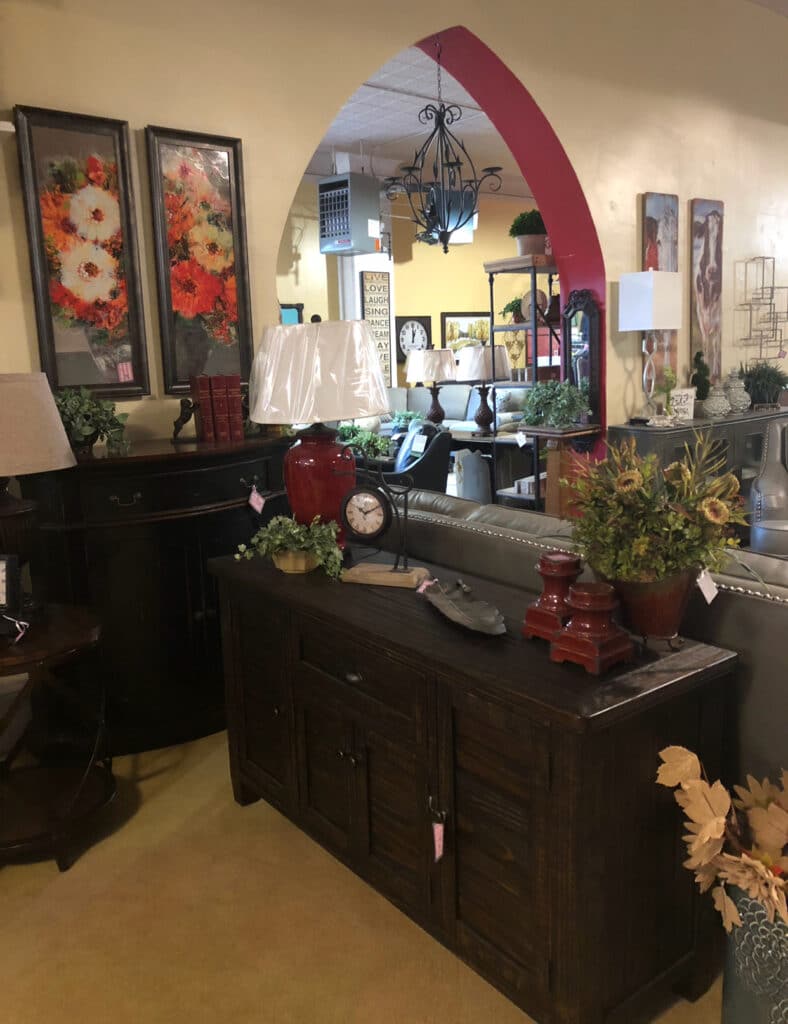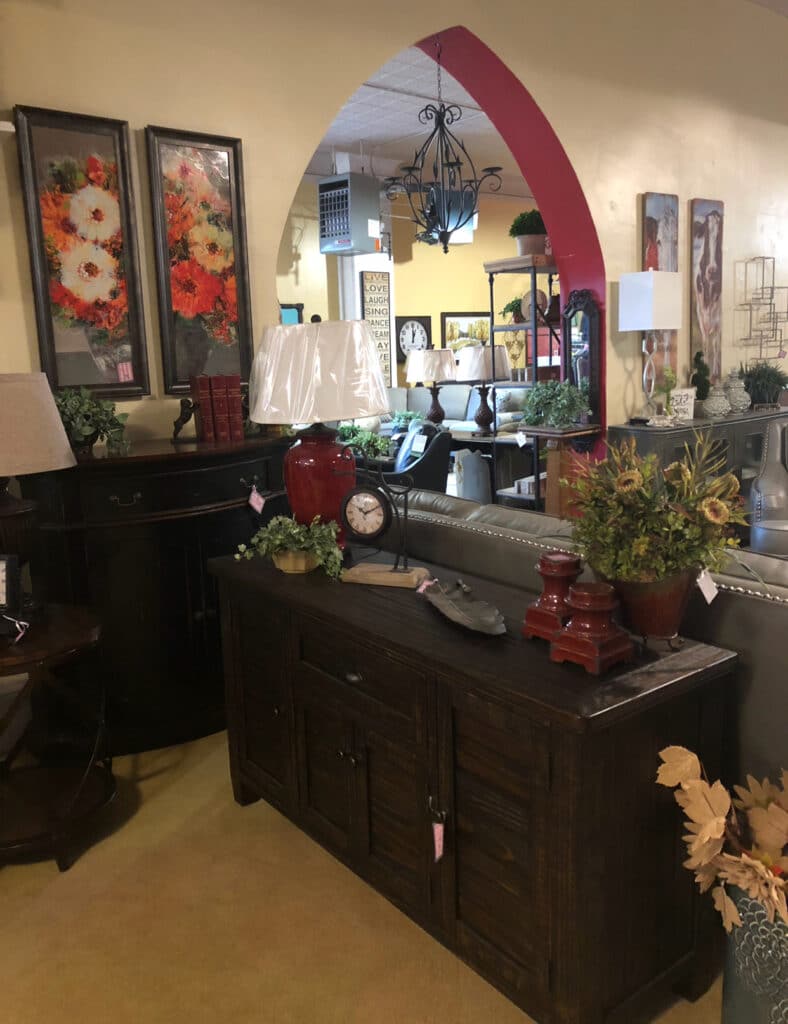 Gray's Furniture has evolved through the years, and I myself remember the store as being the place in town to shop for appliances and furniture.  Today they are still known to carry the highest quality of furniture and home decor, but also offer a quaint boutique aspect to their store, with unique women's clothing, accessories, and gift items for sale as well.  I am happy it feels as though this type of small-town shopping is coming full-circle in our ever-evolving shopping culture.  Years ago people shopped their local downtown stores on a regular basis, but as our shopping trends changed over the years to bigger nation-known stores, it seems some people drifted away from our local, downtown retailers a bit.  Nowadays though, it seems our shopping trends are changing yet again, with more and more people opting to avoid some of these bigger commercialized stores, instead preferring to order their necessities online, while enjoying their hobby, gift, and specialty shopping back at these more personalized, small downtown businesses, boutiques, and shops.  Women, especially will always enjoy retail shopping, and many people value this kind of personalized customer service for their specialty purchases.  I think stores like Gray's Furniture, while evolving and bending through the years with the ever-changing shopping culture, will never go out of style, and I hope some of their best days with the most opportune retail times are on the horizon.
And now… let me tall you about that awesome furniture SALE…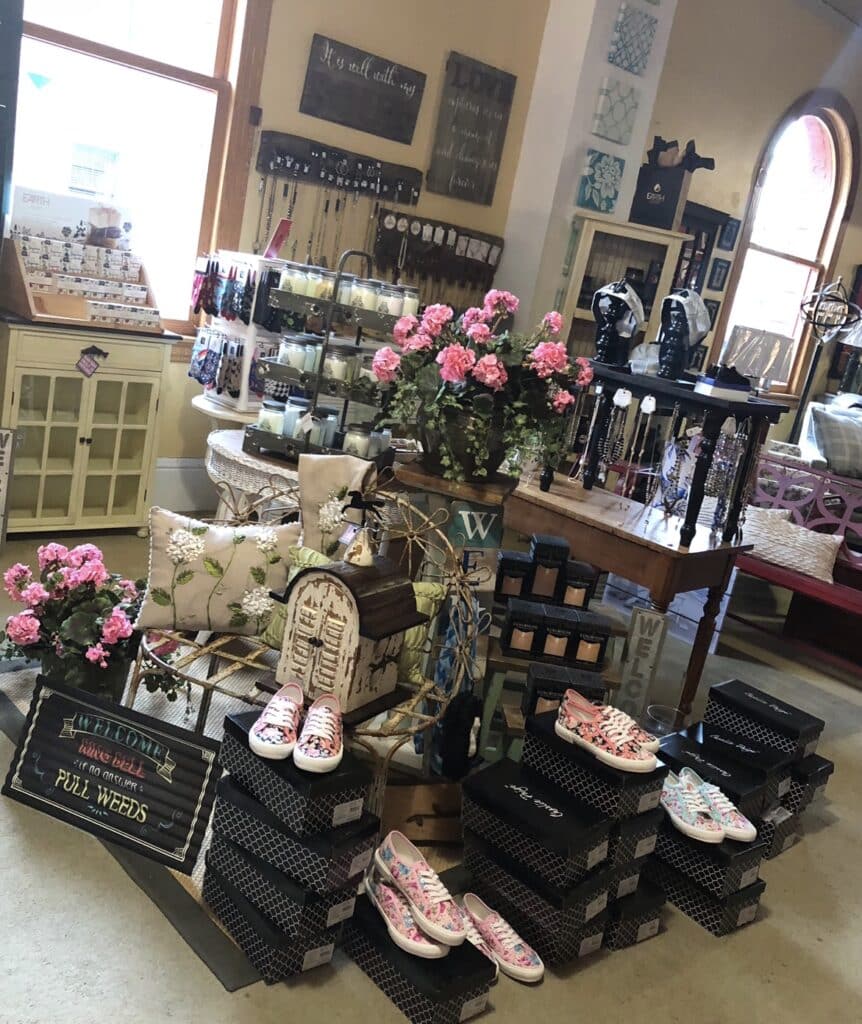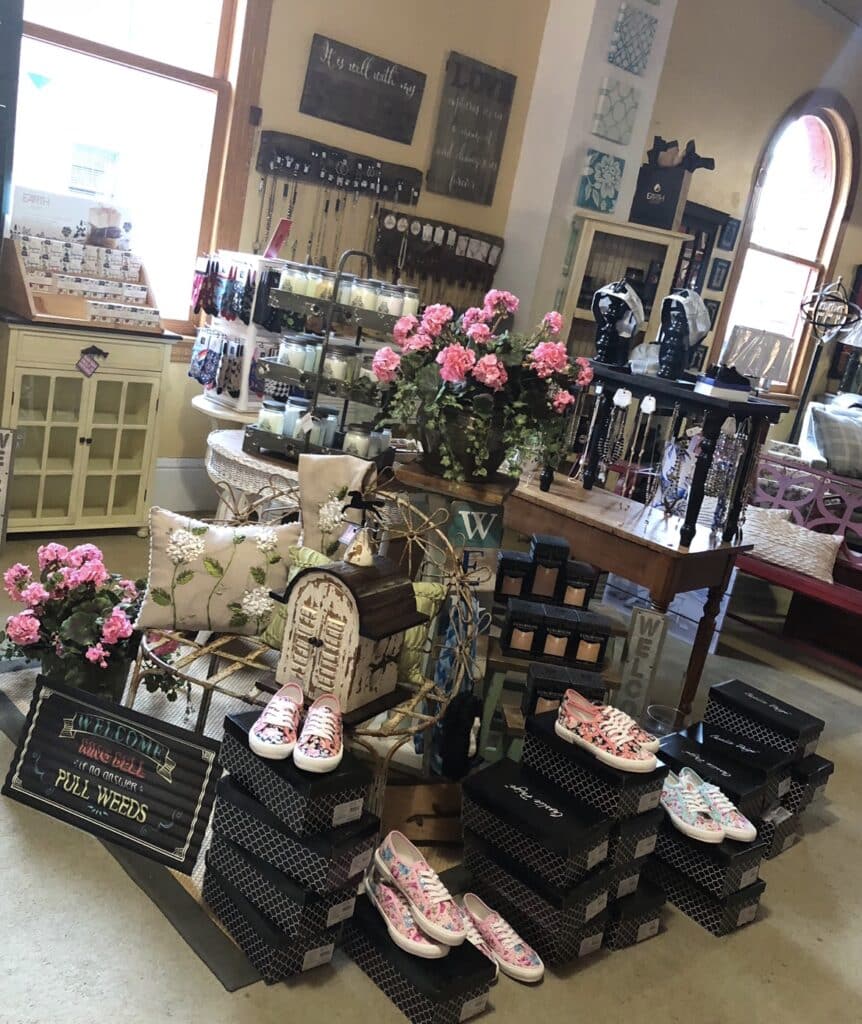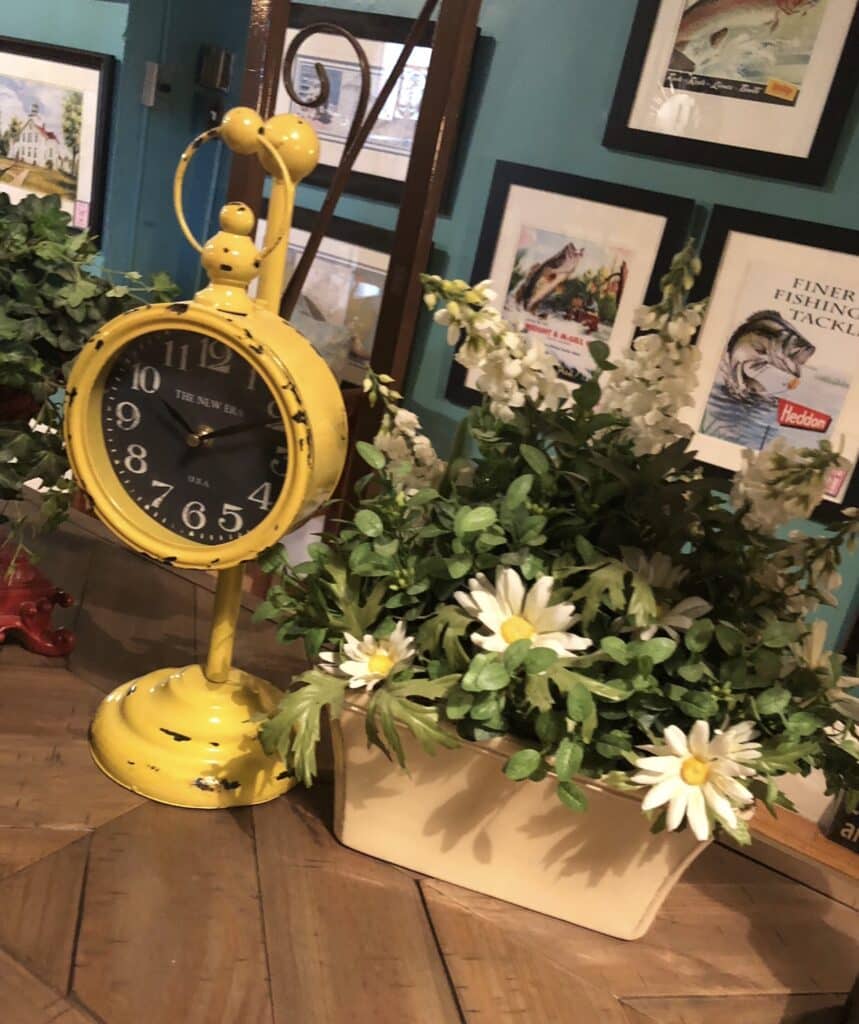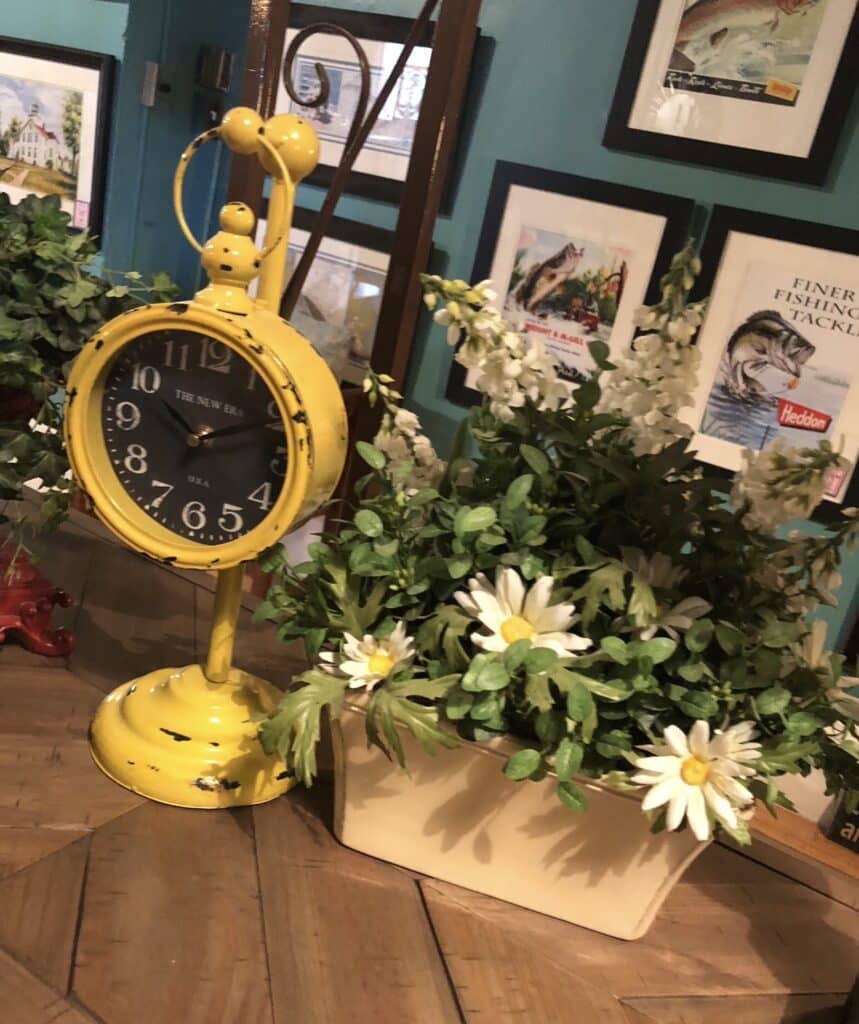 Gray's Furniture Smith Brothers SALE!
When I visited Rosemary at Gray's Furniture, she was excited to tell me about their current 40% off SALE on their signature Smith Brothers by Brune furniture line.  If you are not familiar with Smith Brothers, they are a furniture manufacturing company creating some of the highest quality furniture here in the United States, since 1926.  They make high quality furniture that lasts, using the best seat foam in the industry, solid maple lumber for their frames, and seams that last.  When I aim to select a piece of furniture I want to own for years, I shop this brand and am willing to pay the little extra for the long-lasting quality I am going to receive with those pieces.  Gray's Furniture is offering their Smith Brothers by Brune line at 40% off retail pricing from August 13th through August 27th, with over 900 fabric options to select from.  If you are looking for new, quality furniture for your home, I encourage you to stop into Gray's Furniture and take advantage of this amazing sale…and please tell them Jaime Lyn Life by Design sent you!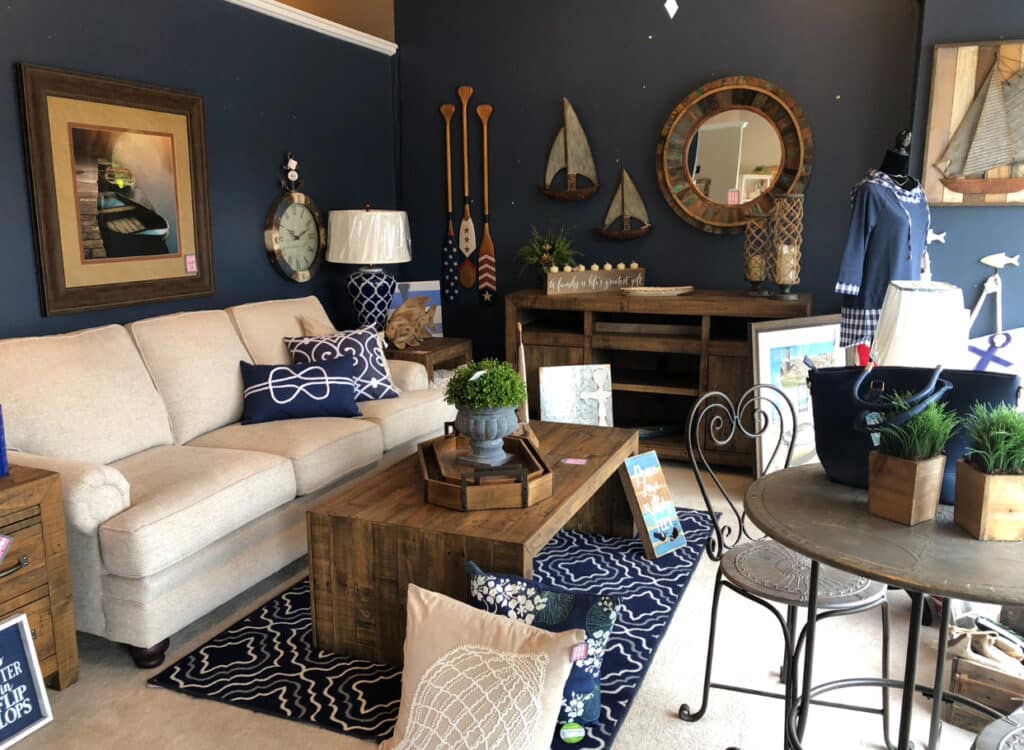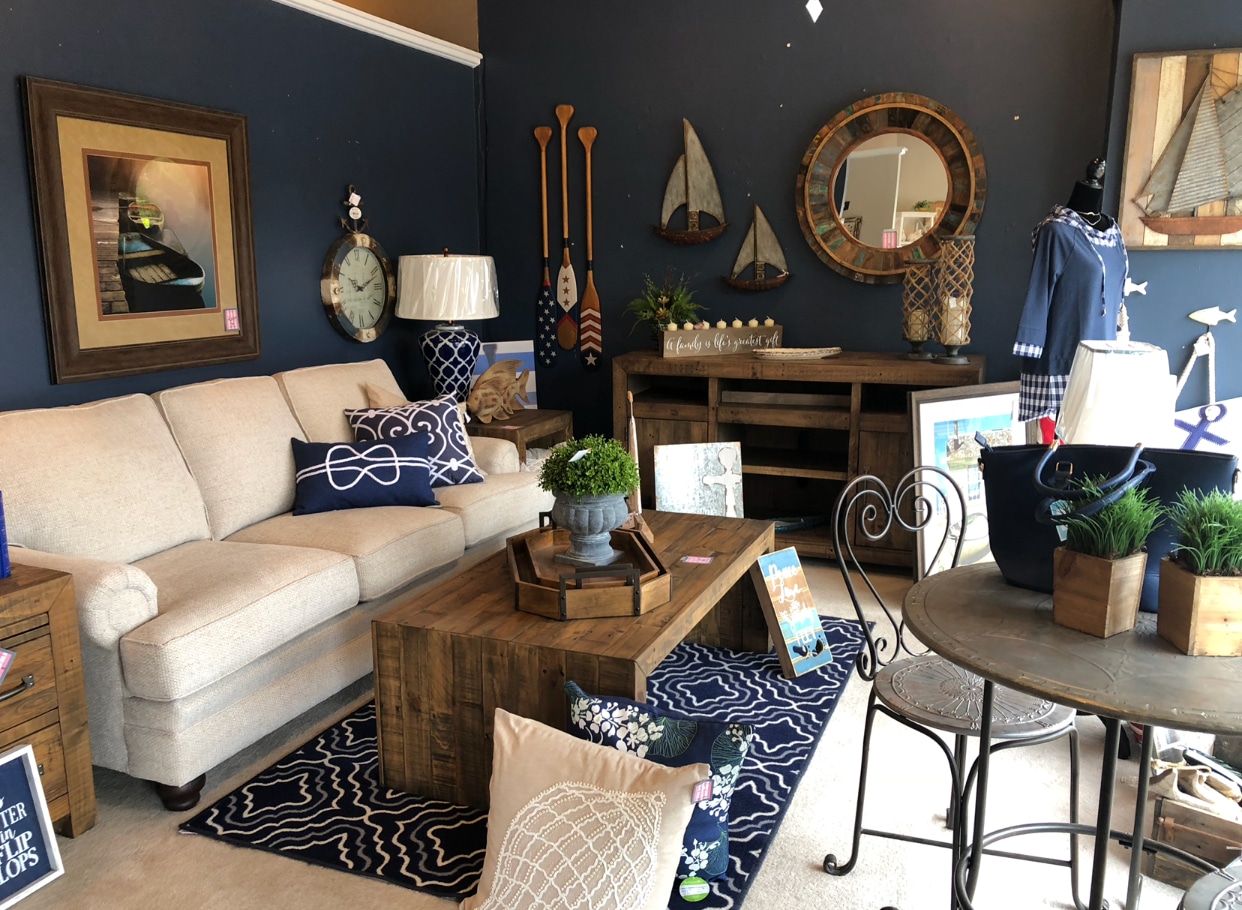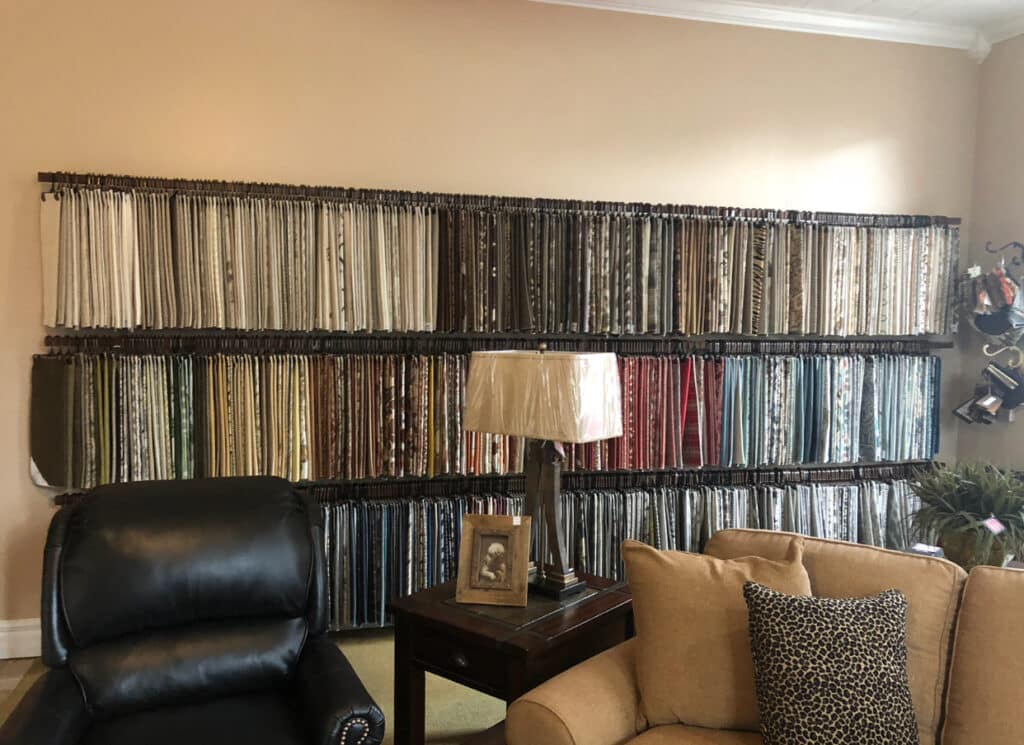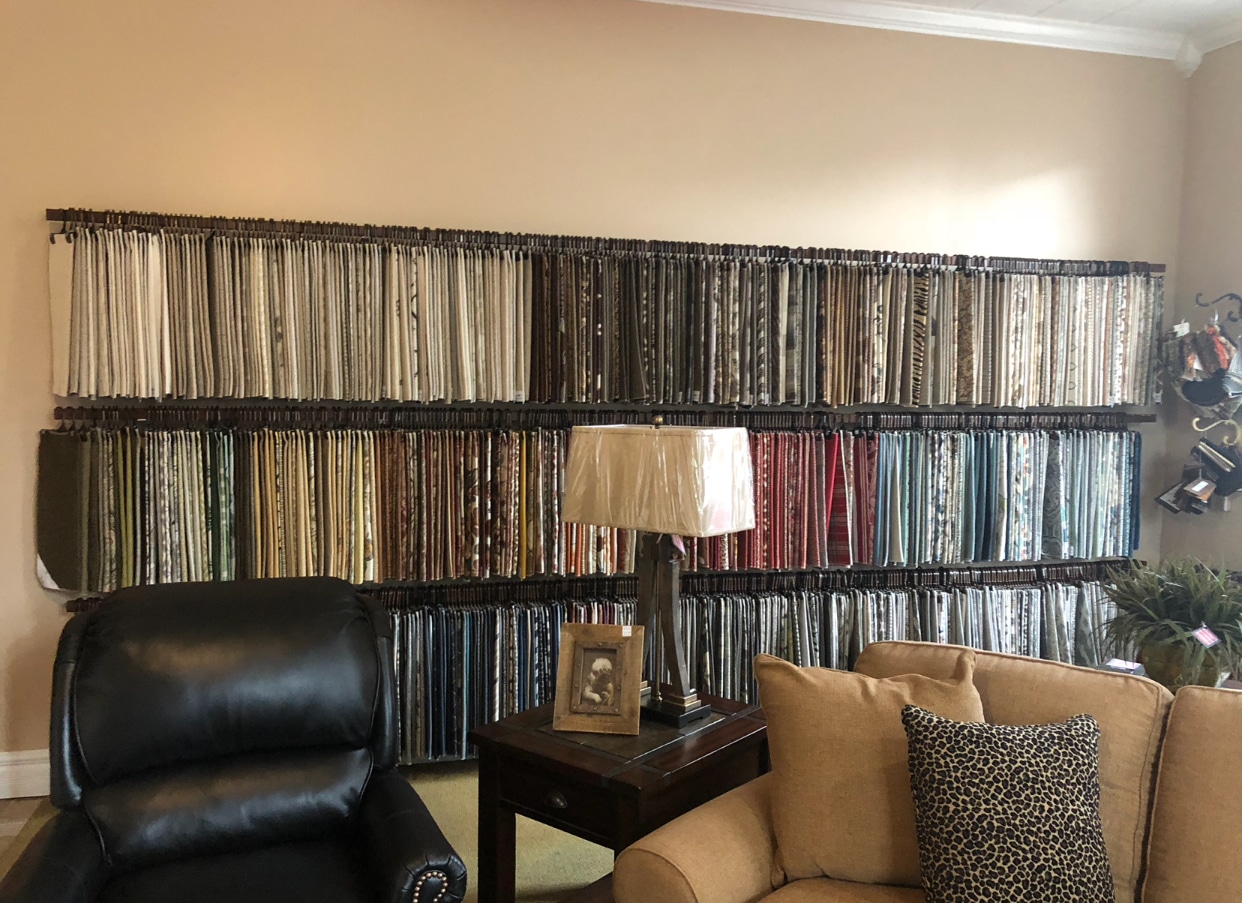 Grays' Furniture is located at 222 E. Broadway Street, Mt. Pleasant MI.  Their hours are Monday thru Wednesday from 9 to 6, Thursdays 9-8, Fridays 9-6, and Saturdays 9-4:30.  You can check out their website here.  If you are in the Central Michigan area, make sure you stop into Gray's Furniture to browse their home selection and take advantage of their Smith Brother's Sale going on until August 27, 2018.  If you are not from my area, give them a call, as they may be able to help you remotely.  I encourage you to support your local downtown shops wherever you live…these businesses are the heart and soul of our communities!
This is a refinished antique piece I purchased at Gray's Furniture a number of years ago and it is still one of my favorite pieces in my own home.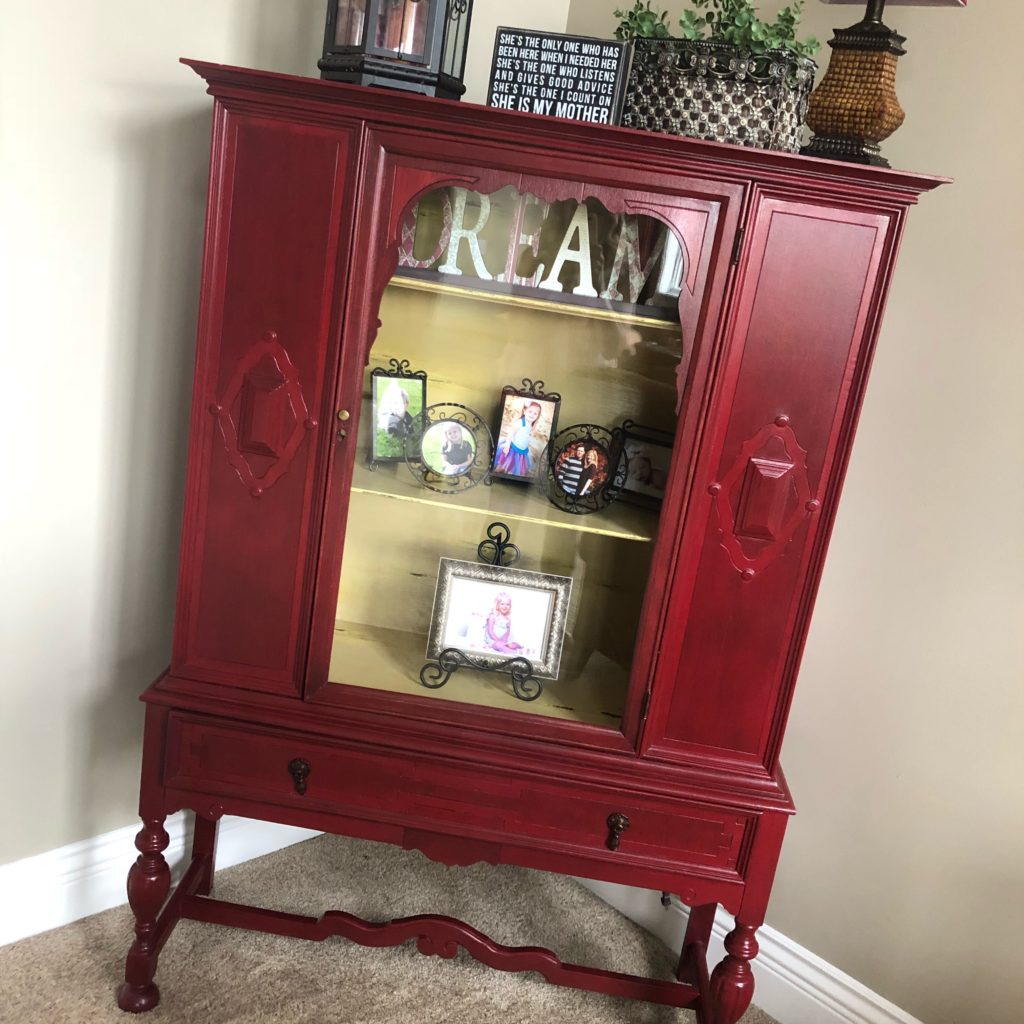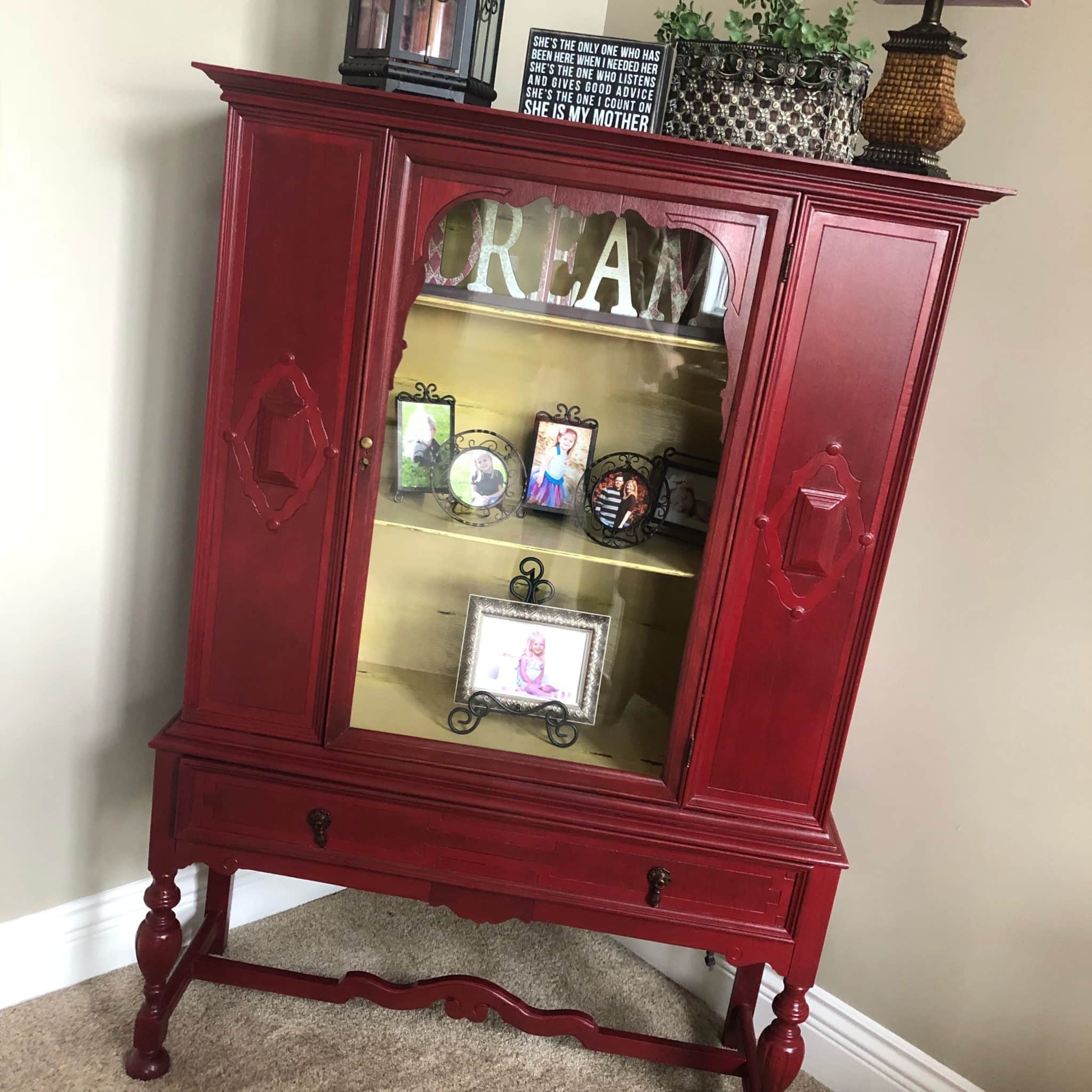 Thanks for checking out my latest Blog post.  To see all of my latest design and lifestyle posts, make sure you sign up for my Email list here at Jaime Lyn Life by Design, and follow me on Facebook, Instagram and Pinterest!
Have a wonderful day, friends!
Read More of my Jaime Lyn Life by Design Posts below!