Hey friends! I hope you all had a great weekend! Fall is in the air for sure, and if you haven't already started your Fall decorating, the change in weather should definitely be putting you in the mood now. If you're in a decorating rut, try changing up your traditional fall decor with some light blues, pale oranges, and white accents… so pretty and creates a festive, yet unique feel to your seasonal decor! Shop these pieces and more Fall Decor on my Jaime Lyn Life by Design Amazon Shop here!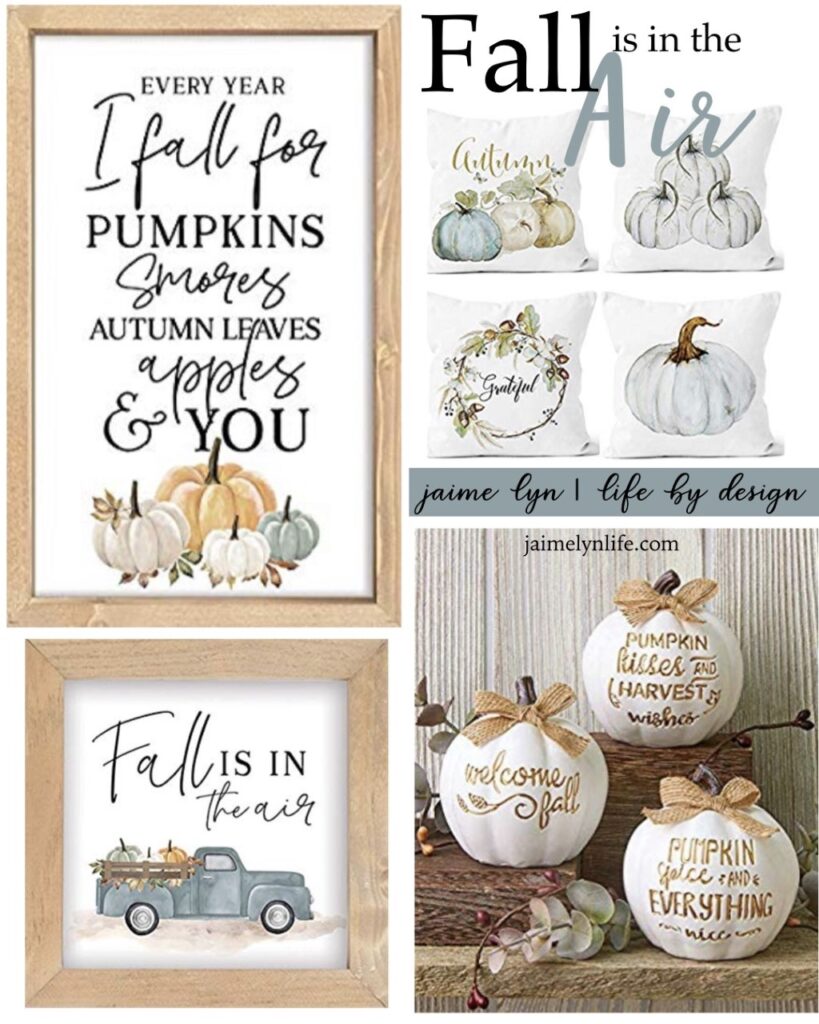 SHOP these Items:
Pumpkins Smores Sign | Fall is in the Air Sign | Pillows | Pumpkins
Have you Followed me on Instagram??
Wishing you all a great week!.. but before you go – have you followed me on Instagram? If not, I would love for you to! I share much more of my own home on my Instagram feed, and more about my life and behind the scenes in my IG stories! Follow me on Instagram HERE!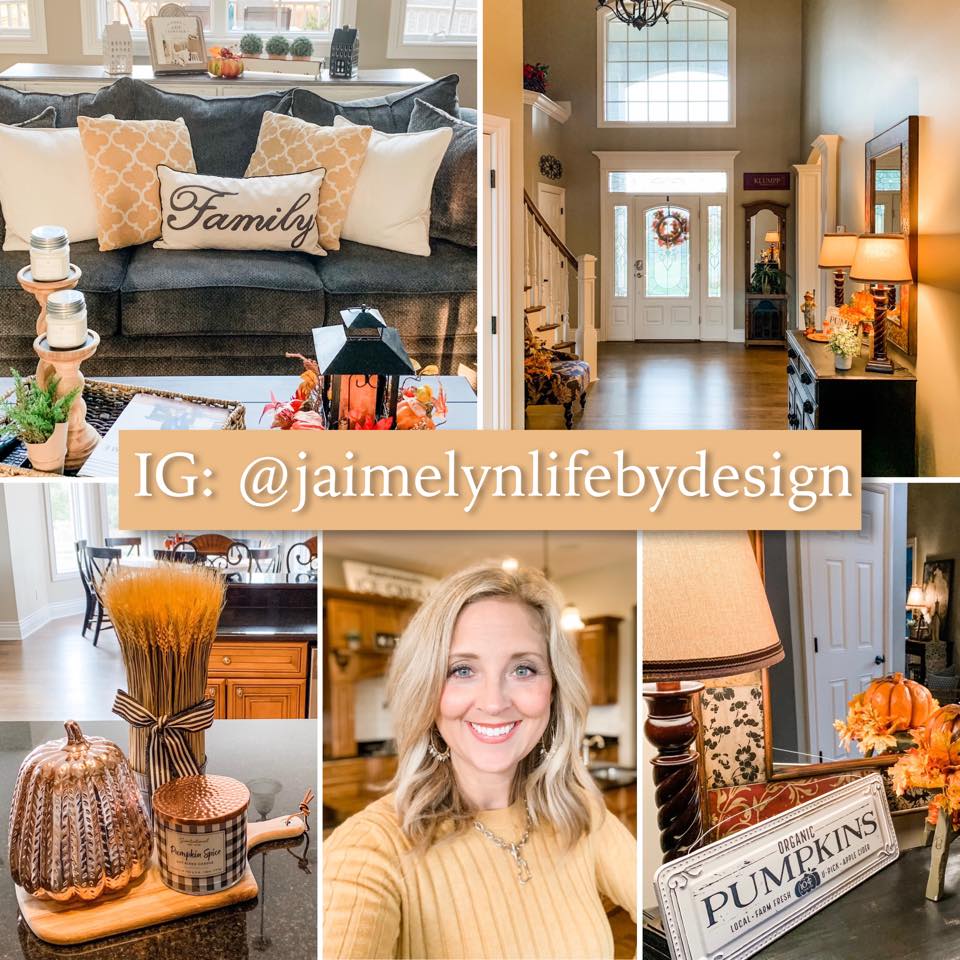 Thanks for stopping in to check out my Blog today, friends! Appreciate you following! Have a great week!