Hey everyone… happy weekend! I hope you have some fun things planned …looks like it's going to be beautiful Fall weather! I started my weekend out on a great note yesterday when I visited the newest Hobby Lobby store to open in Michigan, and lucky for me it is in my nearby hometown of Mt. Pleasant! Ahhh… excited would be an understatement for how I feel about this Hobby Lobby being so close to my home! I used to have to drive over an hour to visit my closest Hobby Lobby, and now their new store is within 10 miles of my house! I could cry…really, honestly, I'm so overjoyed! I love Hobby Lobby for so many reasons… stylish home decor, great prices, huge selection, sales upon sales, and you can find anything and everything from accent furniture to fabric scissors! I just love it!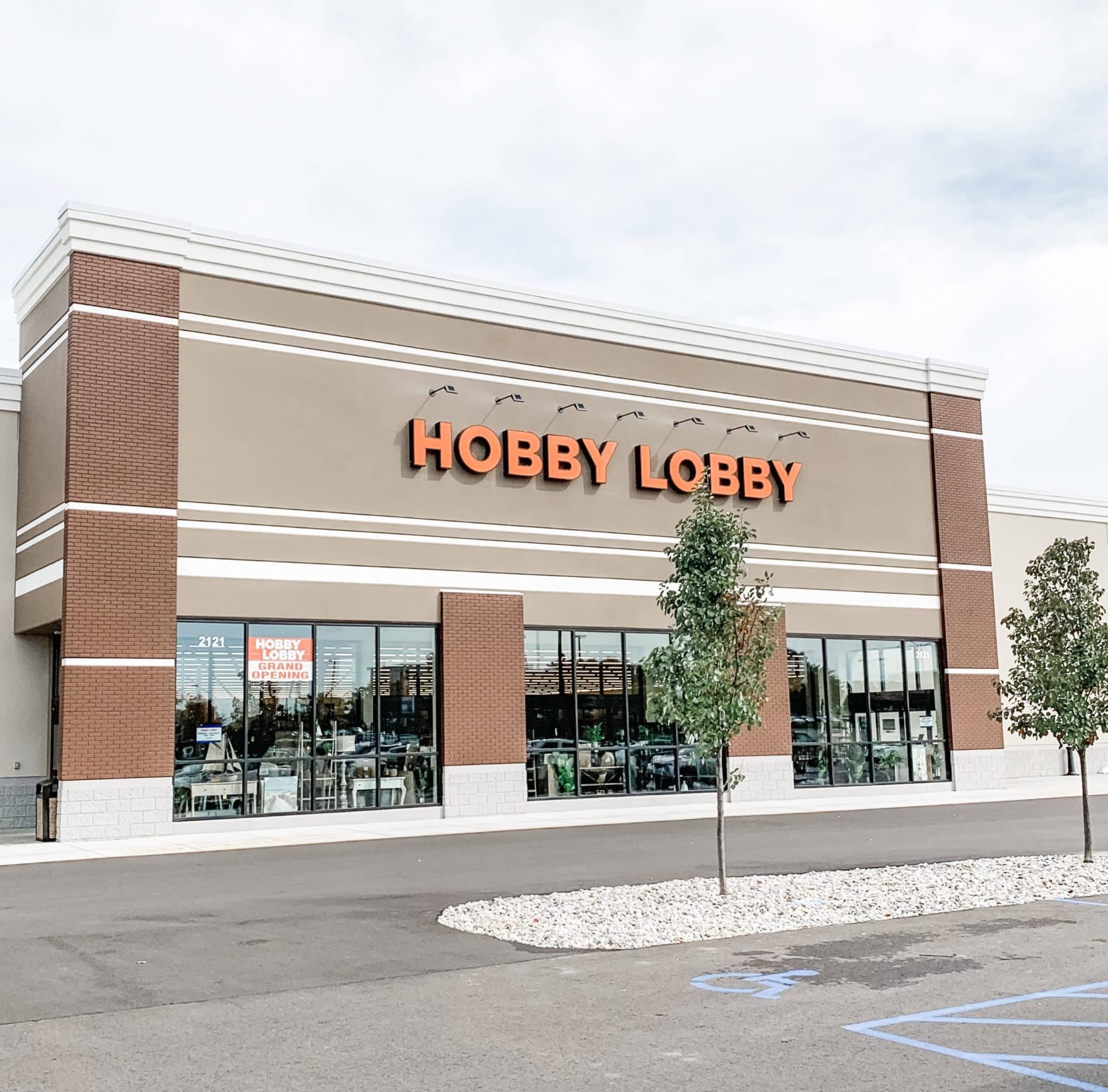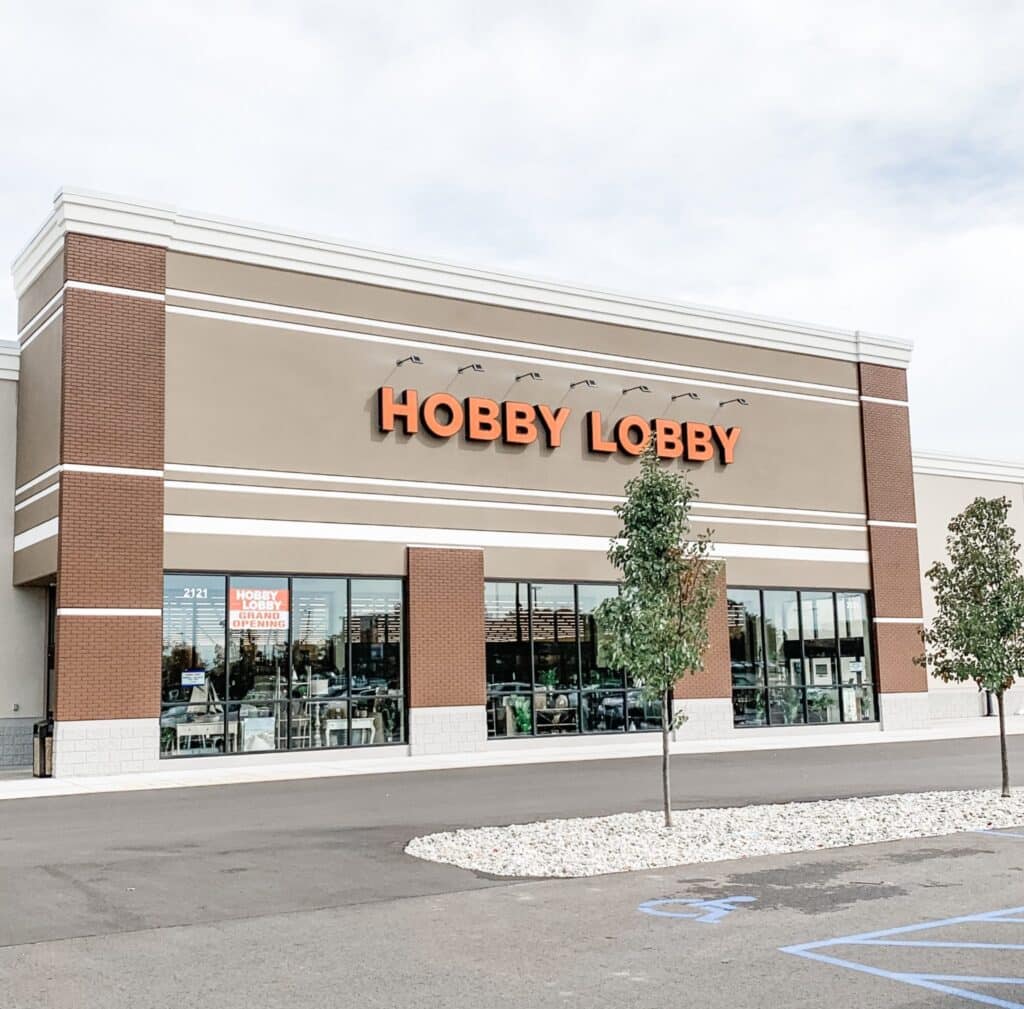 So here's the quick lowdown… the new store is located at 2121 S. Mission St. Mt. Pleasant, Michigan (home of Central Michigan University (my alma mater) and the Soaring Eagle Casino & Resort. If you are from the area, the store is located where the old Kmart used to be, and is open Monday thru Saturday 9am – 8pm. The official ribbon-cutting, "Grand Opening" is actually scheduled for Monday 9/16/19, however this weekend (Friday and Saturday) they are having their soft opening… and of course I made sure I was there to check it all out for you to give you a sneak peek here on my blog!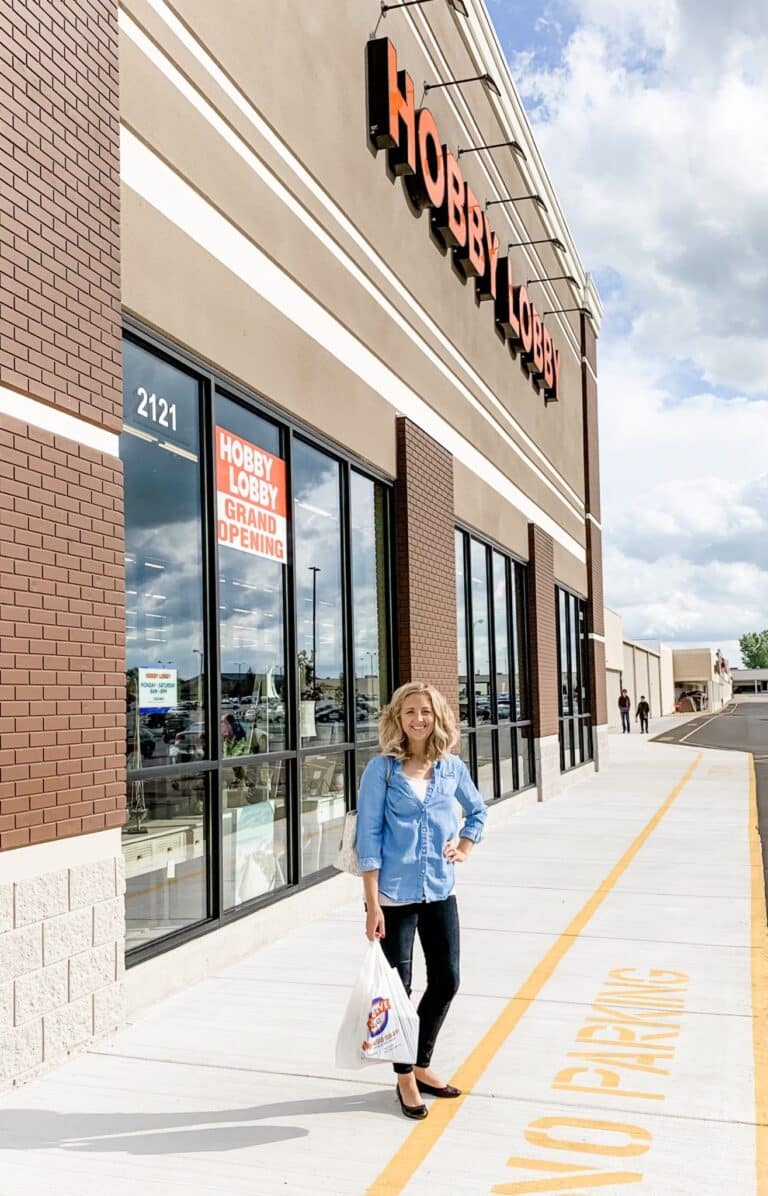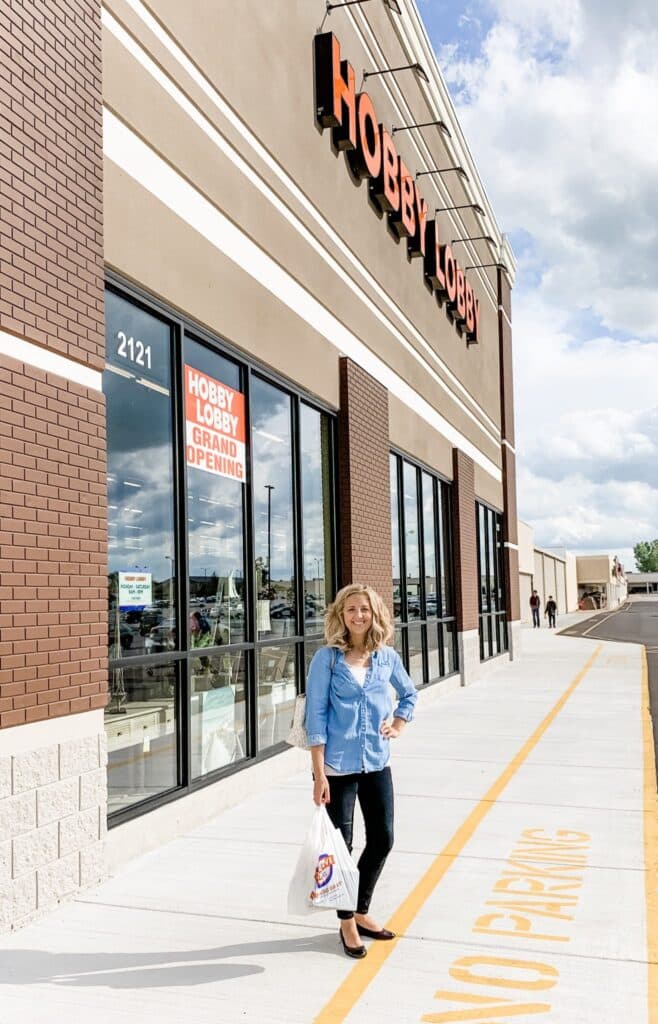 The first area I seen when I walked in was all of their Fall harvest decor… and holy fall decor there was!… so much to choose from! I could go crazy with all of the adorable, festive items!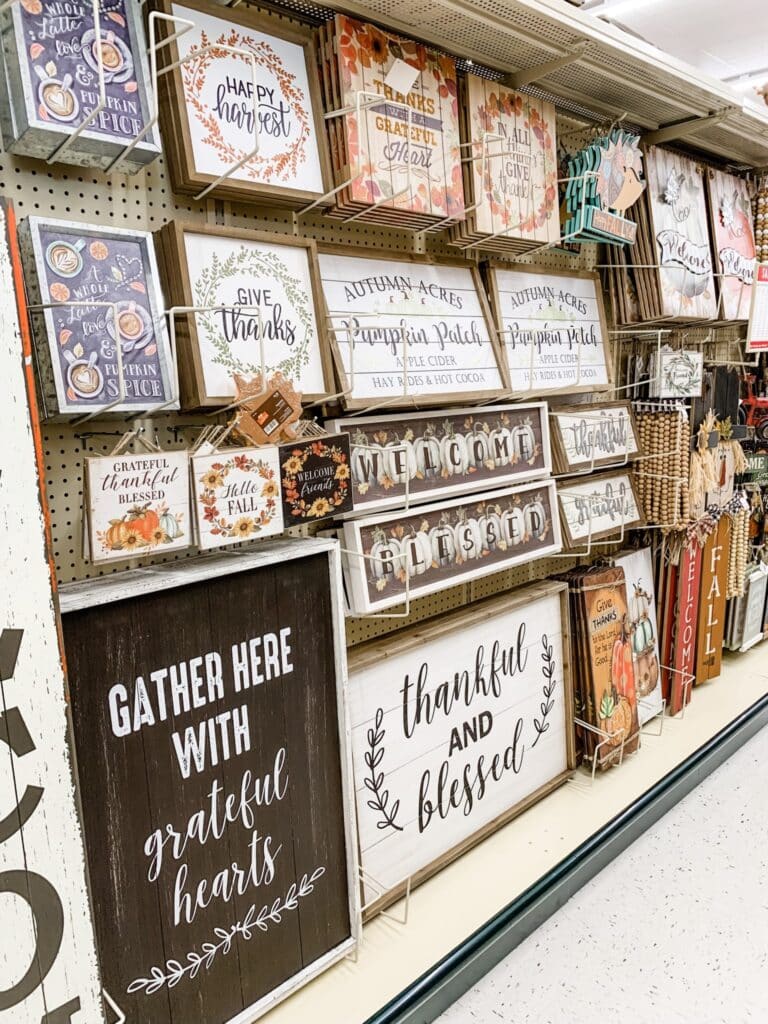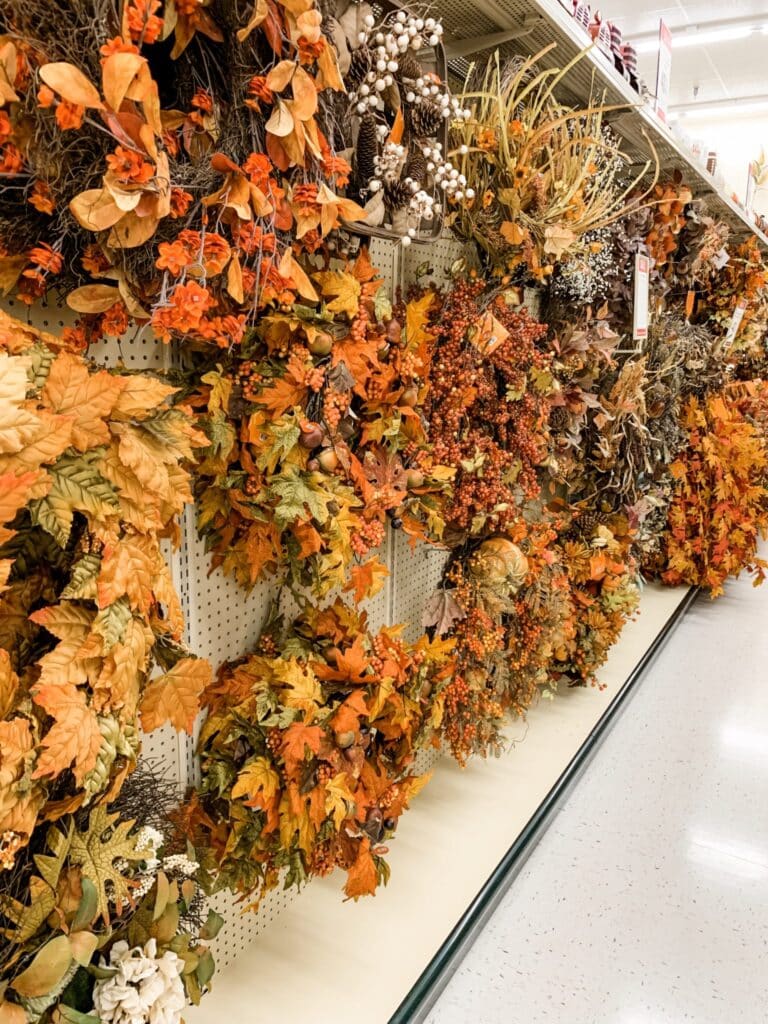 One thing I've learned from my years of shopping Hobby Lobby is there are always new sales running each week… and if there is a certain item you have your eye on that is not on sale this week's sale, hold off buying it until the following week, as it will more than likely be on that next week's sale. Usually their weekly sales are 50% off whatever that week's featured decor and craft items are, and furniture is usually at a standard 30% off most days, while seasonal decor fluctuates a bit depending on the time of year. Currently their Fall and Christmas decor is 40% off.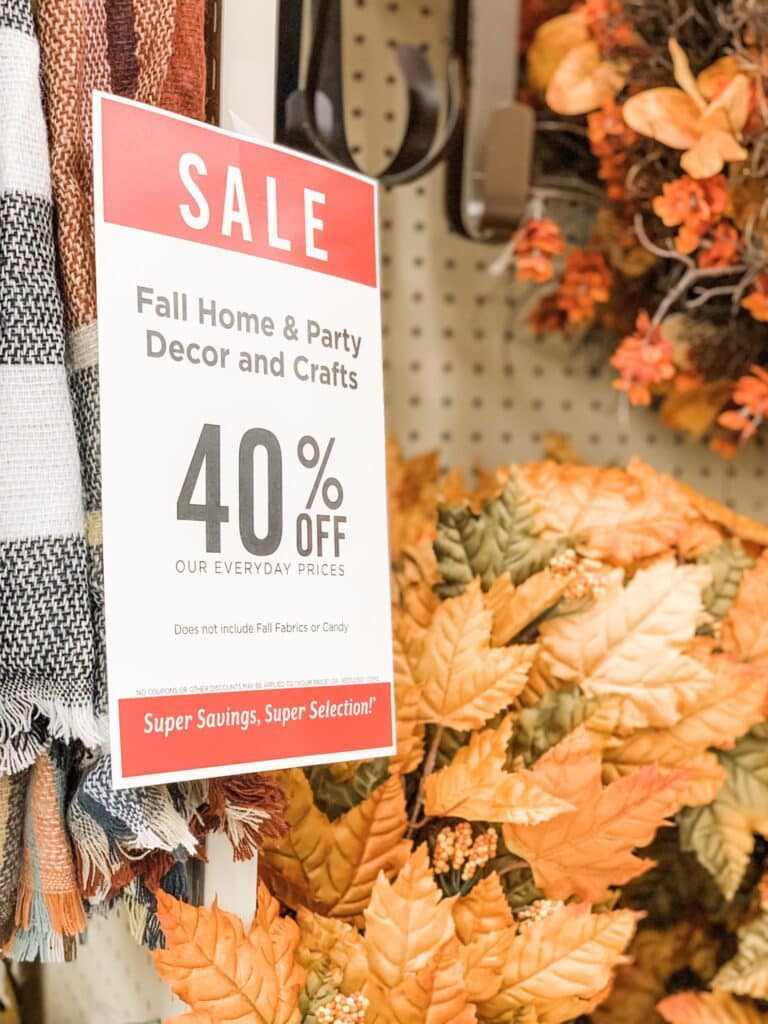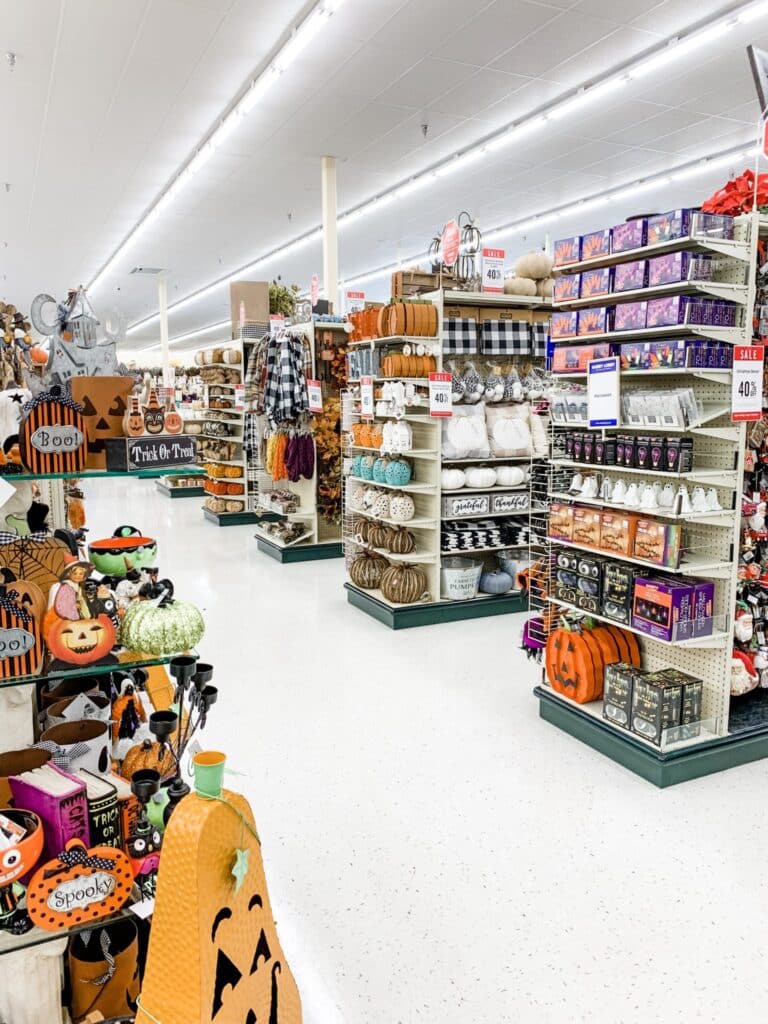 Another option for saving at Hobby Lobby is by taking advantage of their weekly coupon… usually this is something like 40% off a regular priced item, or something similar. Simply check out their online ad each week (click here), and if a coupon is included, print it out or show the clerk via your phone to receive that coupon's savings. This is so beneficial when you're shopping for all your weekly sale items, but may come across an item you want that is not included in that week's sale… to save yourself a trip coming back the following week to see if it is on the new sale, just use your coupon to get the item right then at 40% off… I did this a lot when I had to travel a good hour to visit Hobby Lobby.
Here is more of a sneak peek inside of the new store, and some of the pieces I found that I just loved…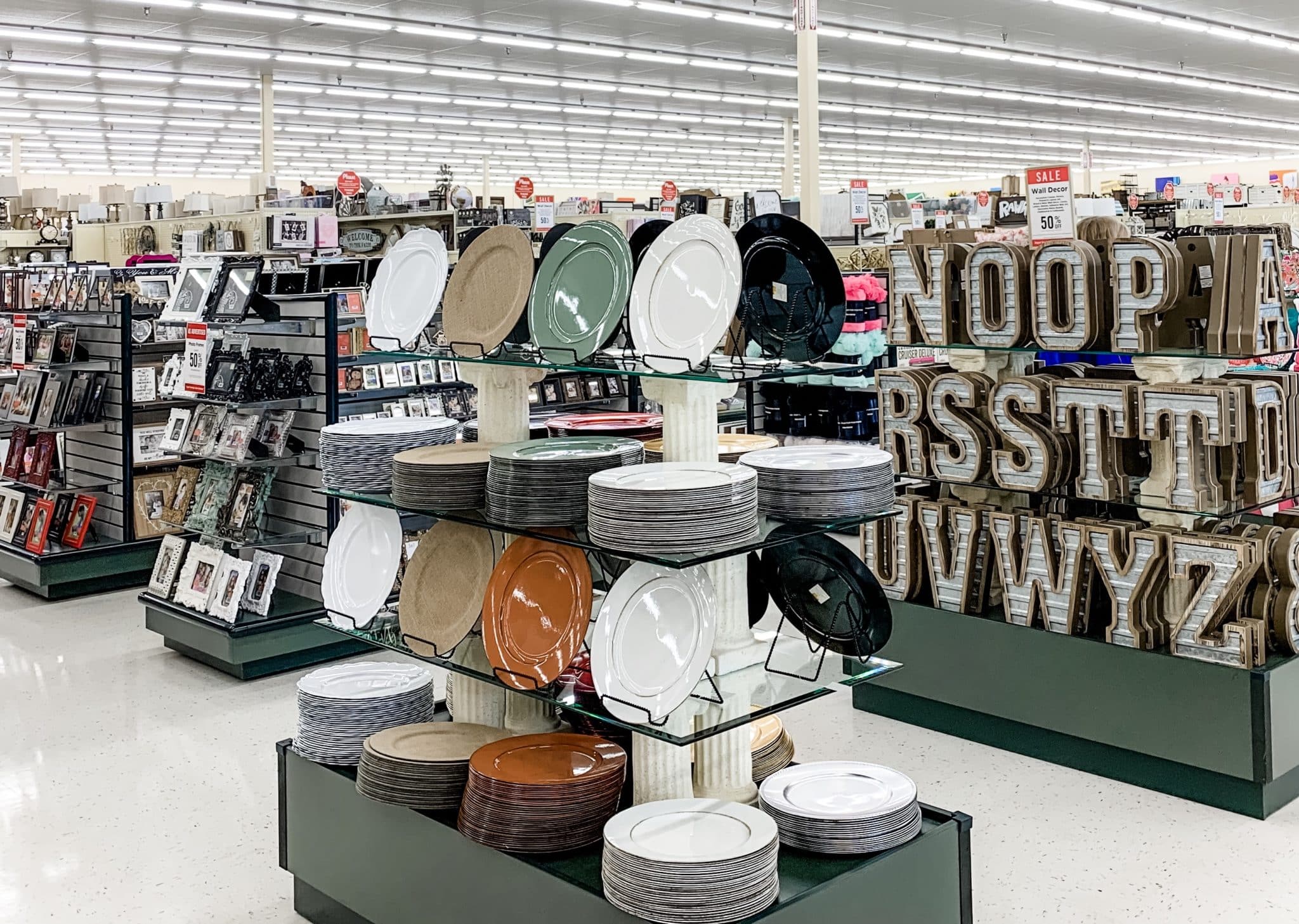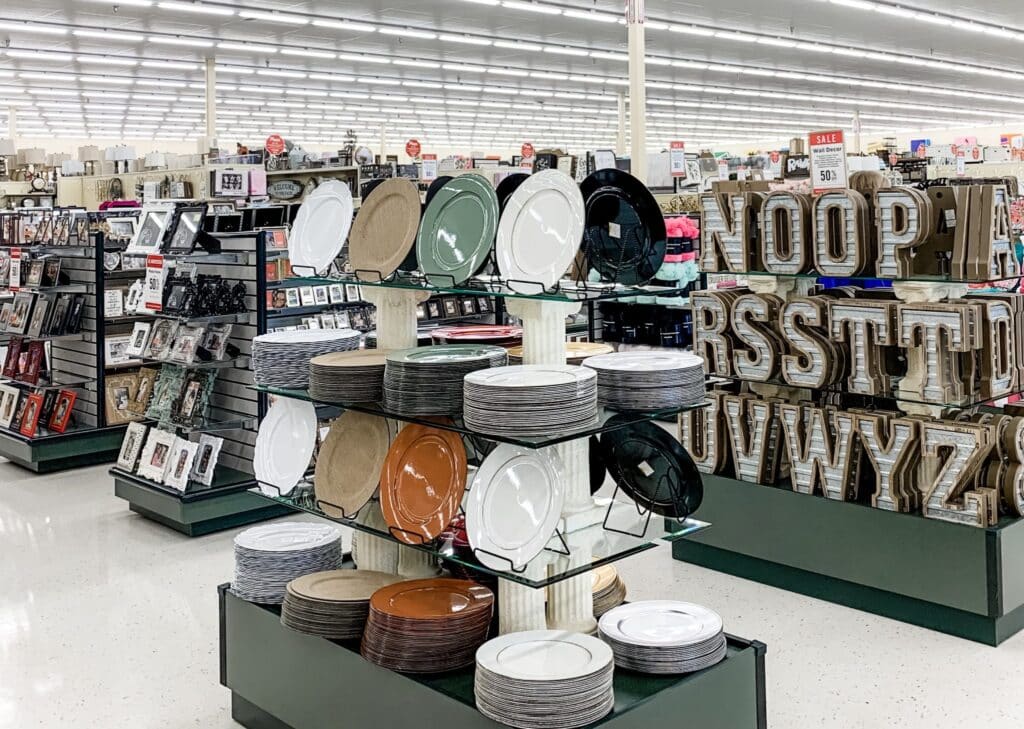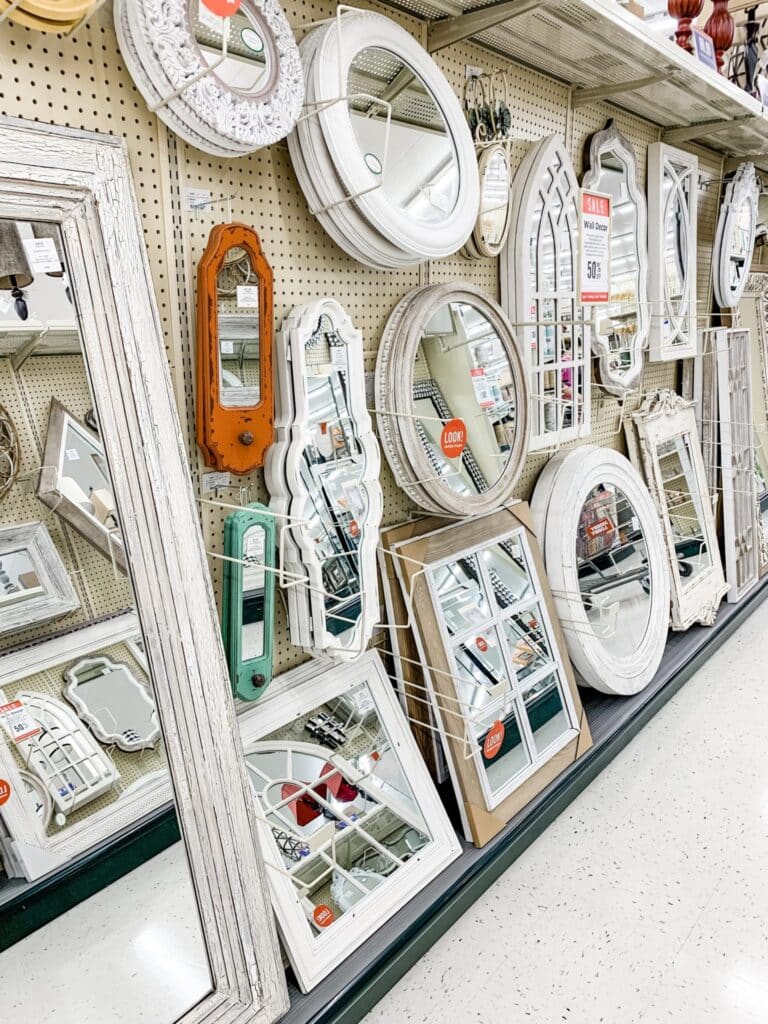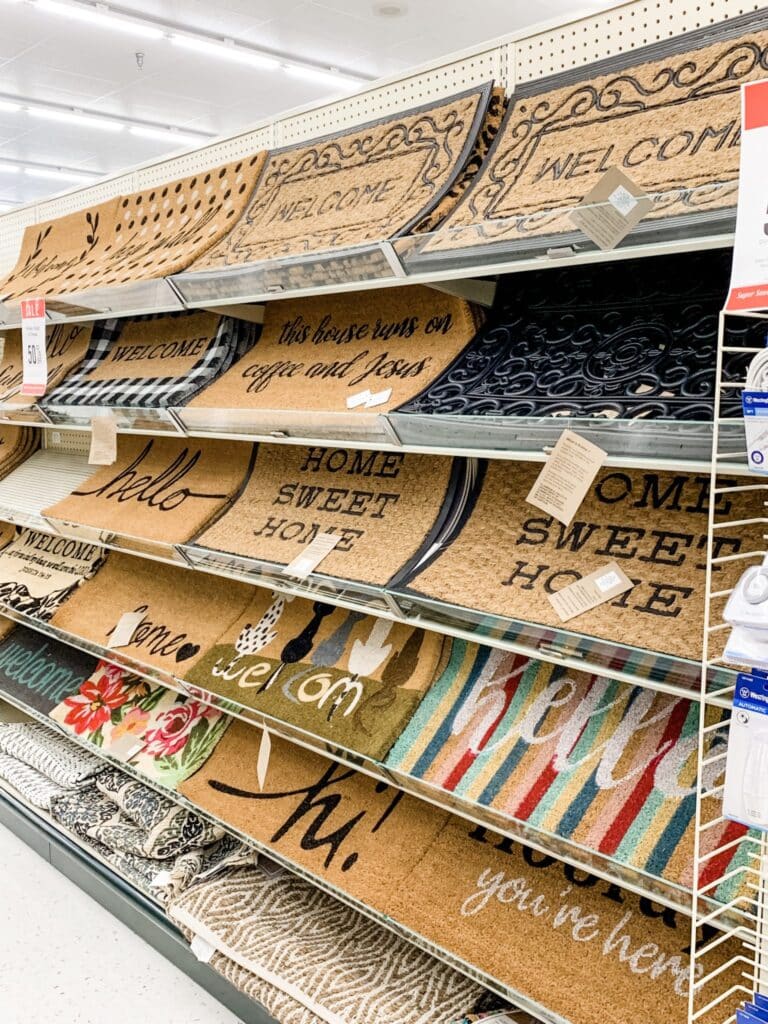 I found the store to be stocked really well, items were organized nicely, the store was laid out in a very logical order, it was super clean, and there were a ton of salespeople available to help with anything customers may need.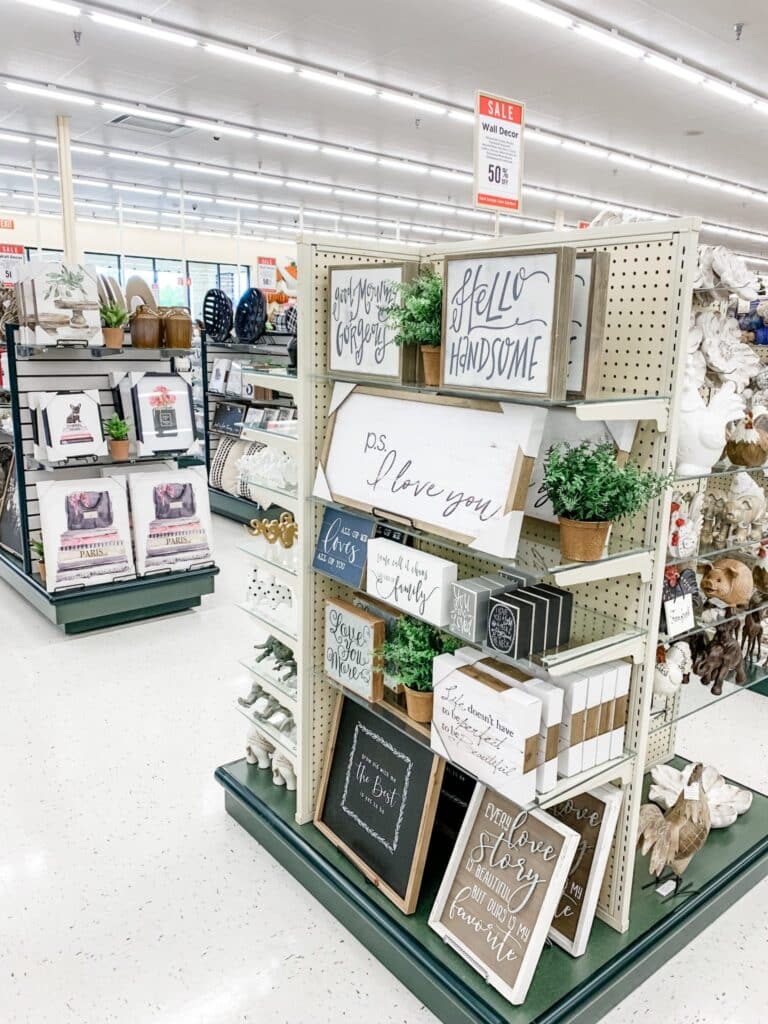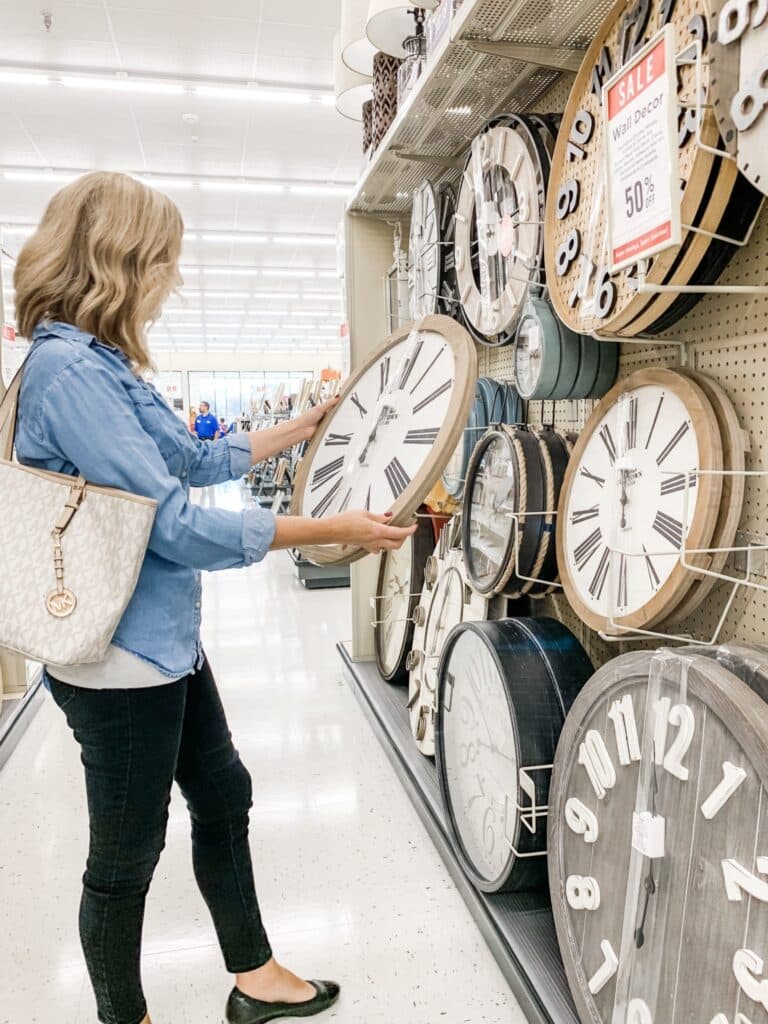 Hobby Lobby is also always one of the first stores that is ahead of the game when it comes to bringing out their holiday decor… so of course the new store is already stocked and ready to go with all of their Christmas decor as well!… this is really great for all of you Do It Yourselfers, and crafters who like to get a head start on your Christmas projects, with everything already right there at your disposal.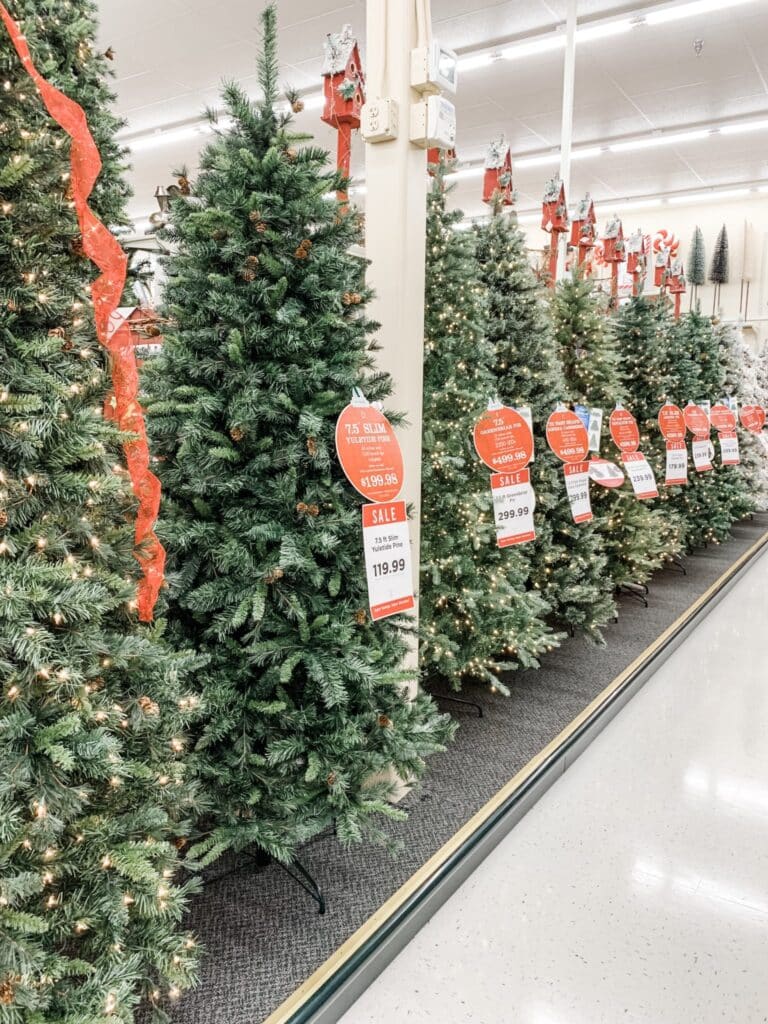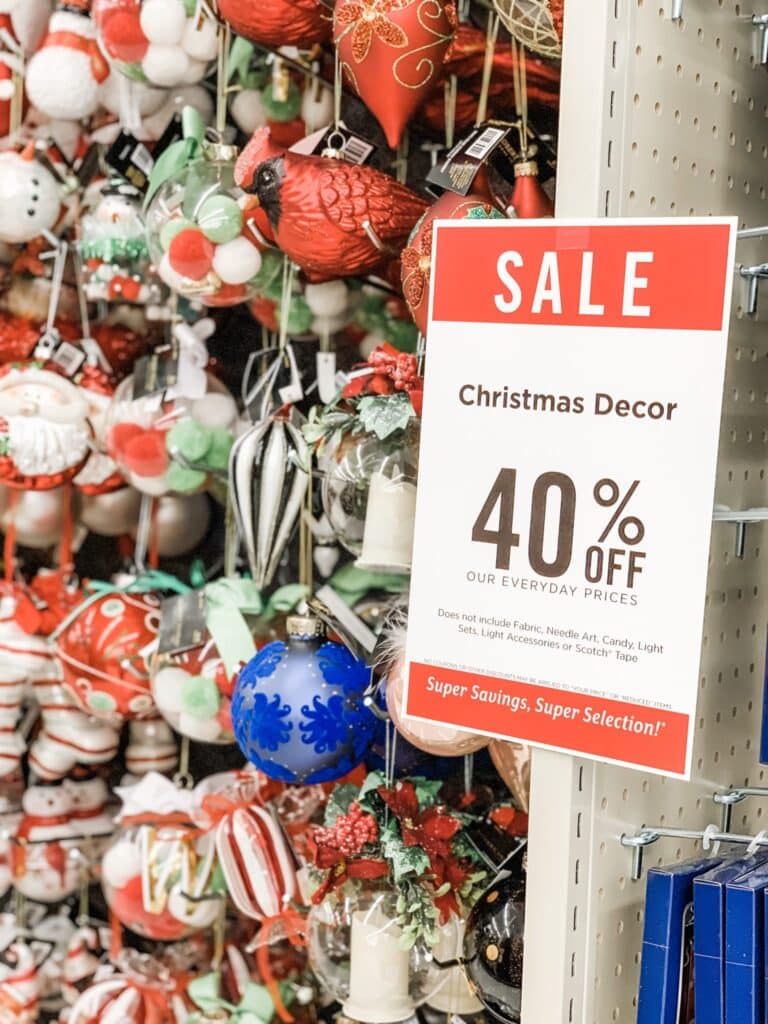 The only drawbacks… sometimes big stores like Hobby Lobby can feel very overwhelming. I remember my first trip ever, I couldn't get my bearings on what I needed or wanted, or had issue visualizing how to use certain pieces in my home… because I was just so taken back by all there was displayed to choose from, and because the products are set up more like a warehouse style, where items are not necessarily "staged" like they would be in a furniture store or home decor boutique to help one visualize how pieces could be used in an actual setting.
What I suggest to help that if you get feeling overwhelmed, is you break the store down, one aisle at a time, and add any things to your cart that you like… and then before check out just reevaluate what it is you really need from those things, and then just put the rest back. I've always had great luck returning items to Hobby Lobby as well, so even if you need to take somethings home to see if they will work in your actual space or to help visualize how it looks or fits with other pieces in your home, don't fret as you can easily return things if need be… just remember your receipt!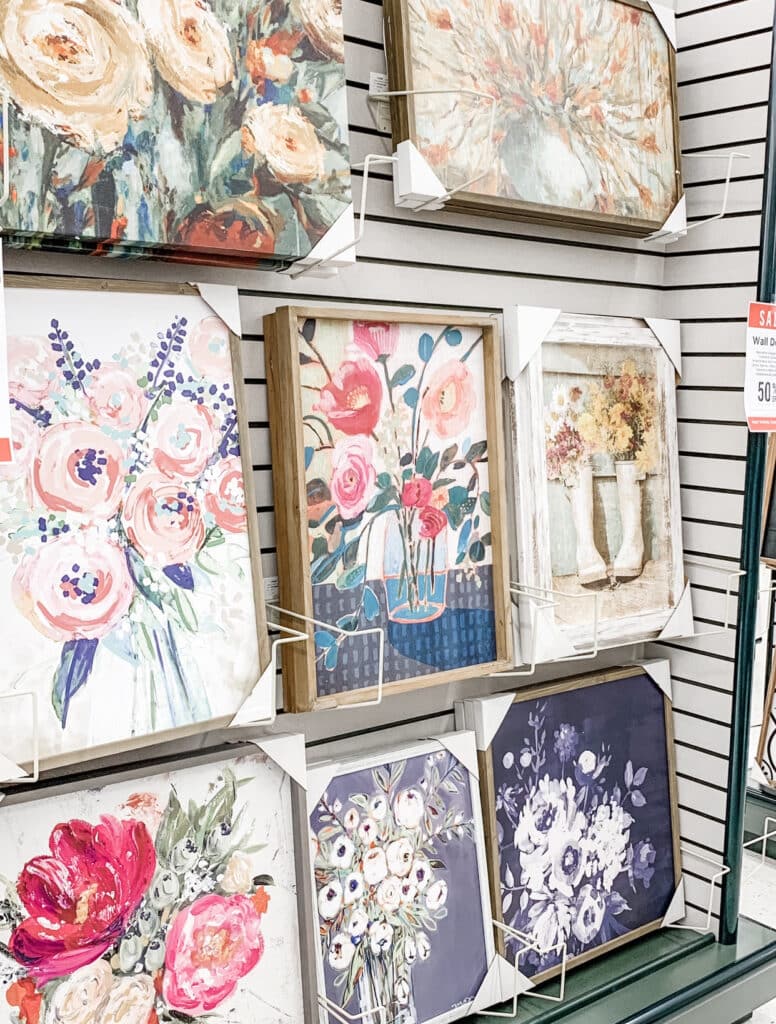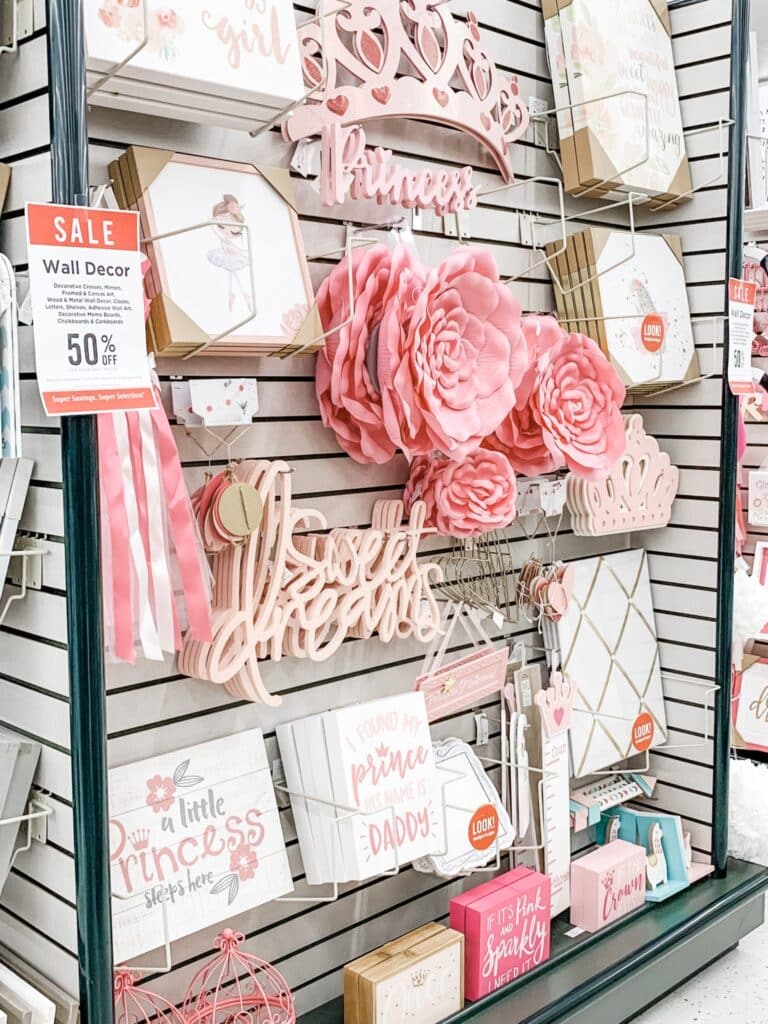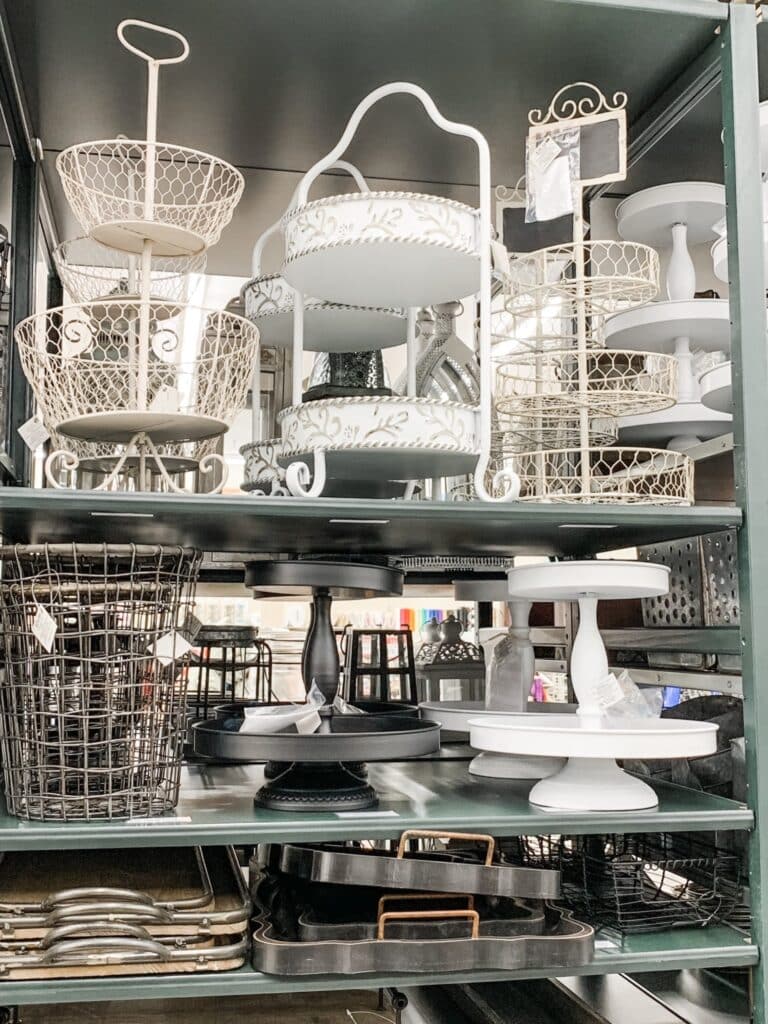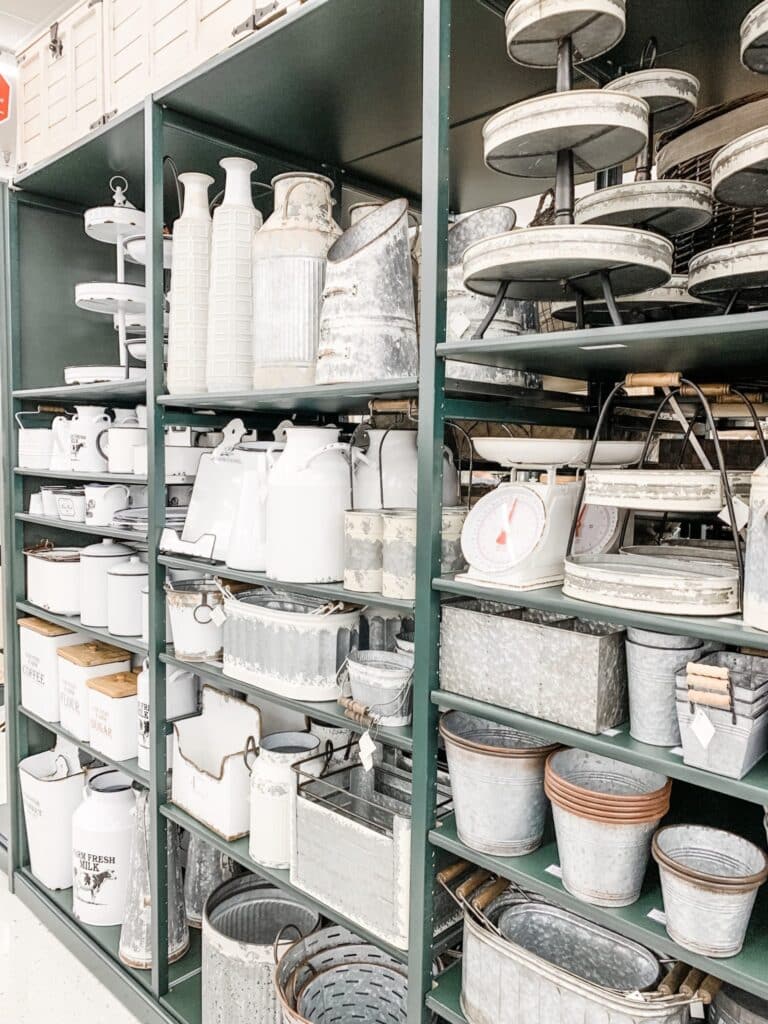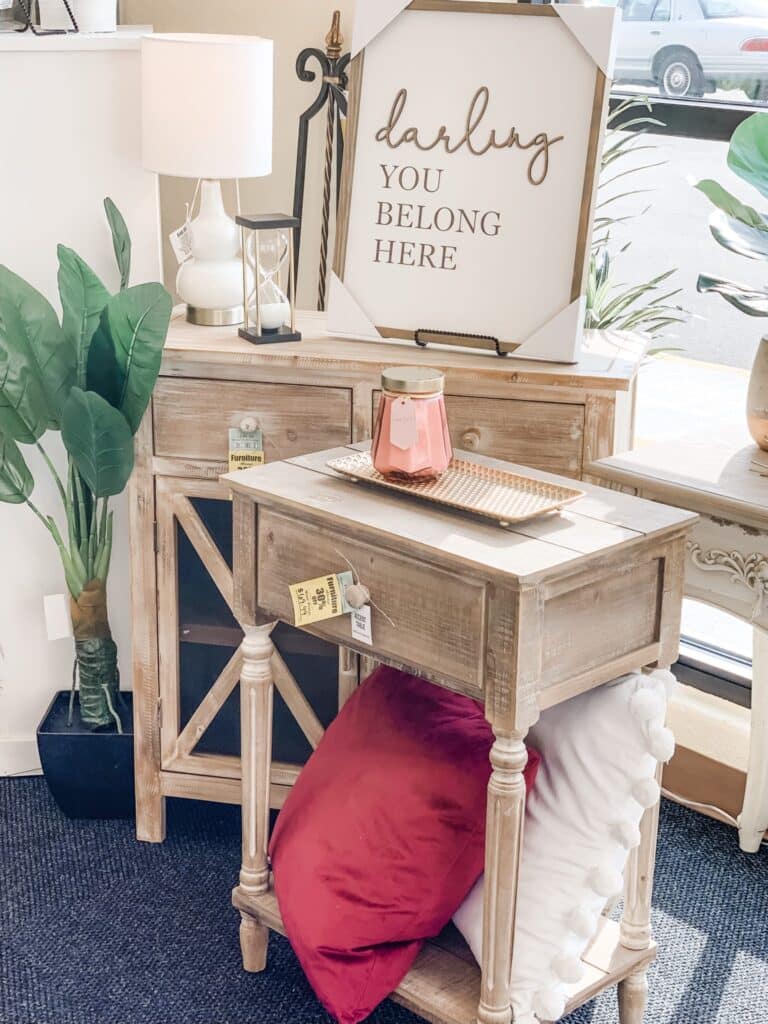 I hope this has given you a nice little peek into Hobby Lobby in Mt. Pleasant Michigan, and a few of my tips for shopping the store, wherever you live. I went with my mom and 3 daughters, and they all loved the store too! I hope to stop back in, in the coming week and look even closer, as my first visit was more to just get a feel for the overall layout and of course, to share a look of the store with all of you!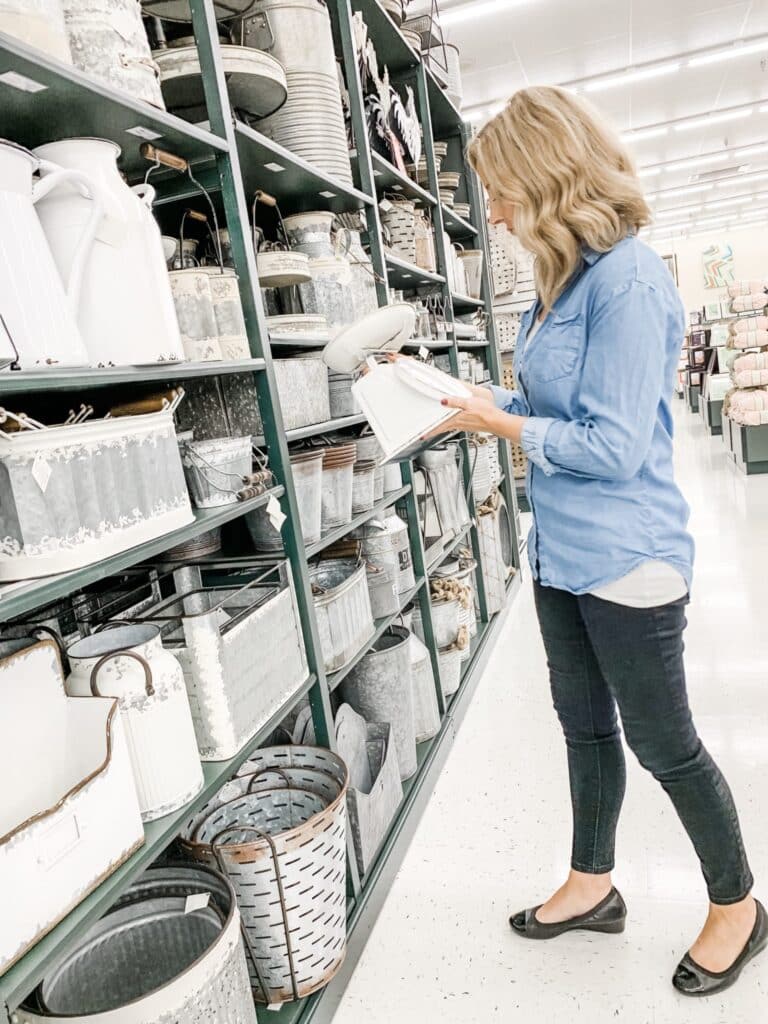 You can shop Hobby Lobby today, Saturday 9am – 8pm, and again on Monday for the official Grand Opening celebration! Remember, Hobby Lobby's are closed on Sundays.
Here's a couple little pieces I walked away with from my first visit…this adorable Pumpkin Patch sign and these cute oversized fall mugs!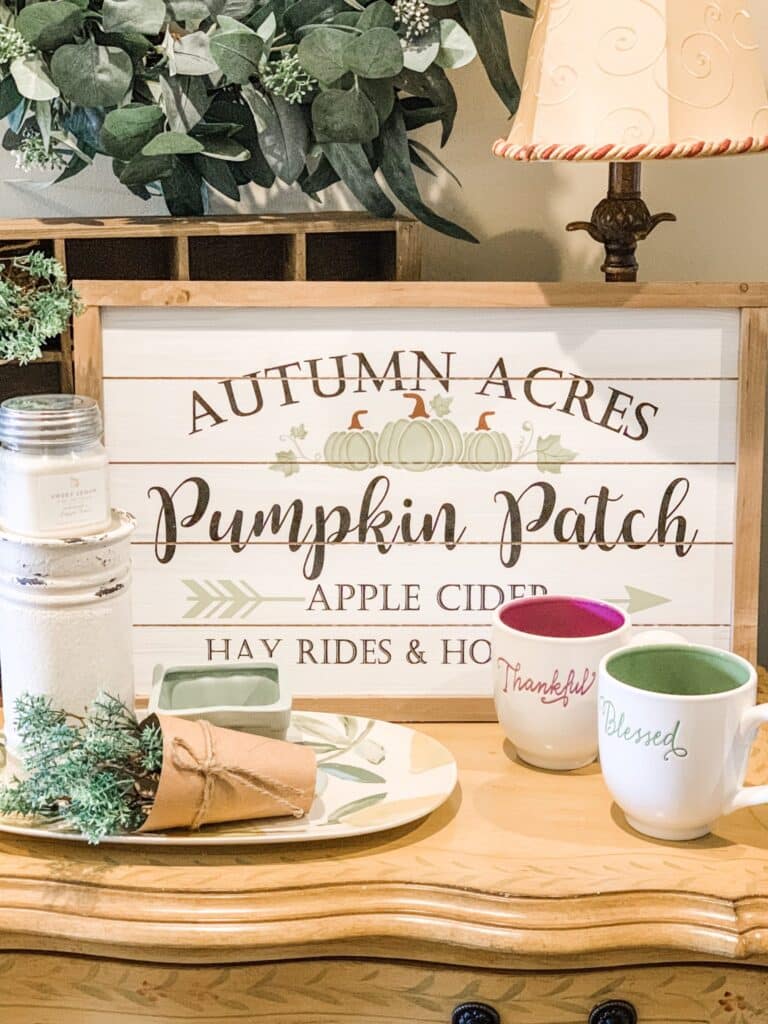 I'm in a transition with all of my decor currently from Summer to Fall, but as you can see… a bit of everything together, can work and make for a cute welcome table, as I did inside my back hallway.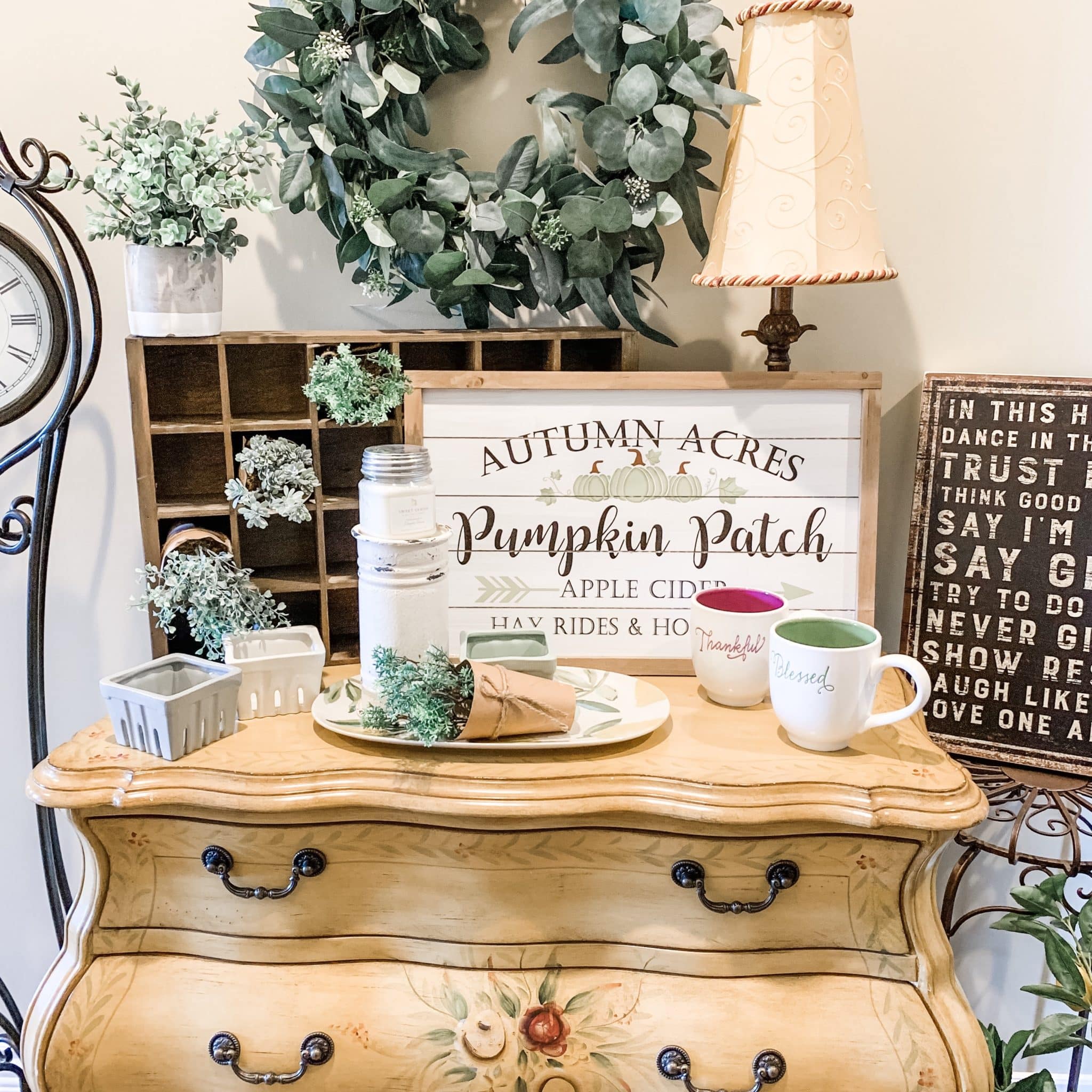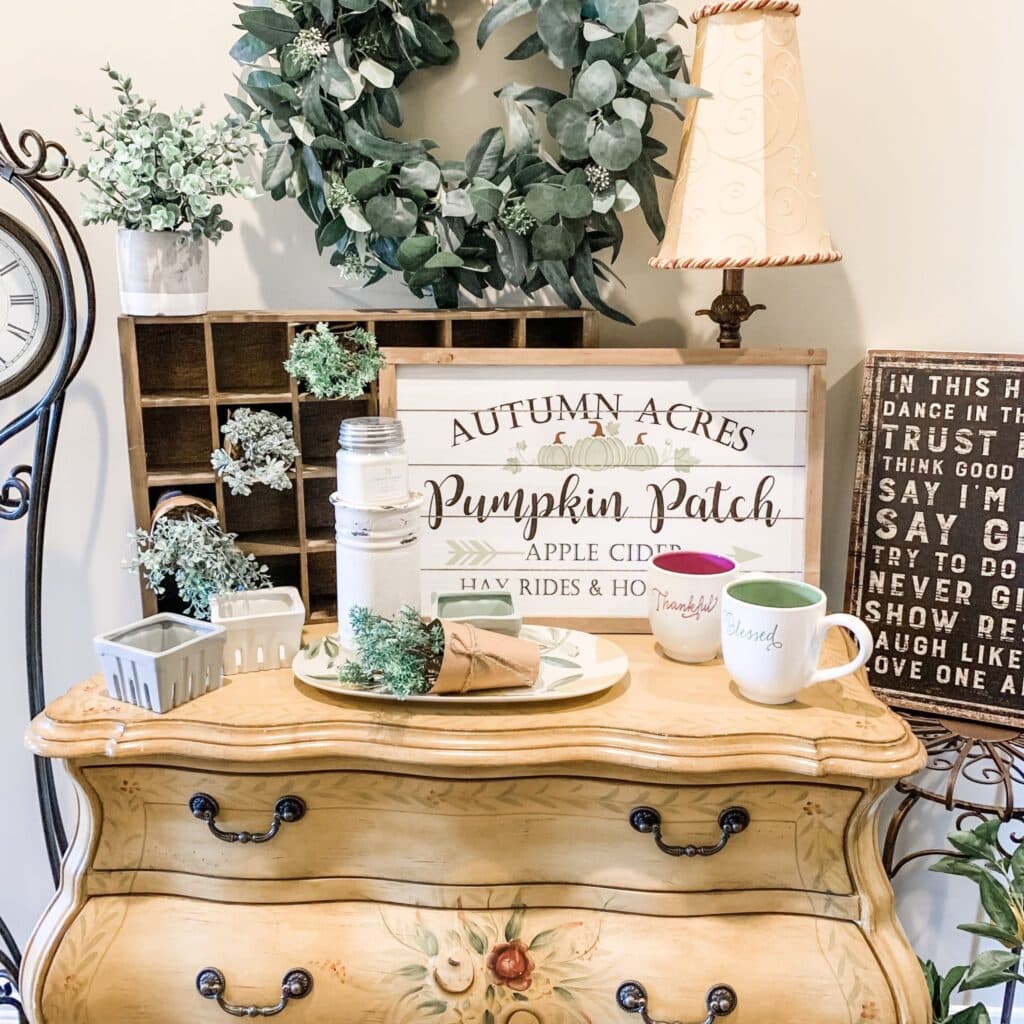 Okay…. one last thing! Big Surprise! I wanted to wrap up this post with my own little way to celebrate the Grand Opening of my local Hobby Lobby with all of you!… So… I'm hosting a $50 Hobby Lobby Gift Card Giveaway on my Facebook & Instagram! See all the details below…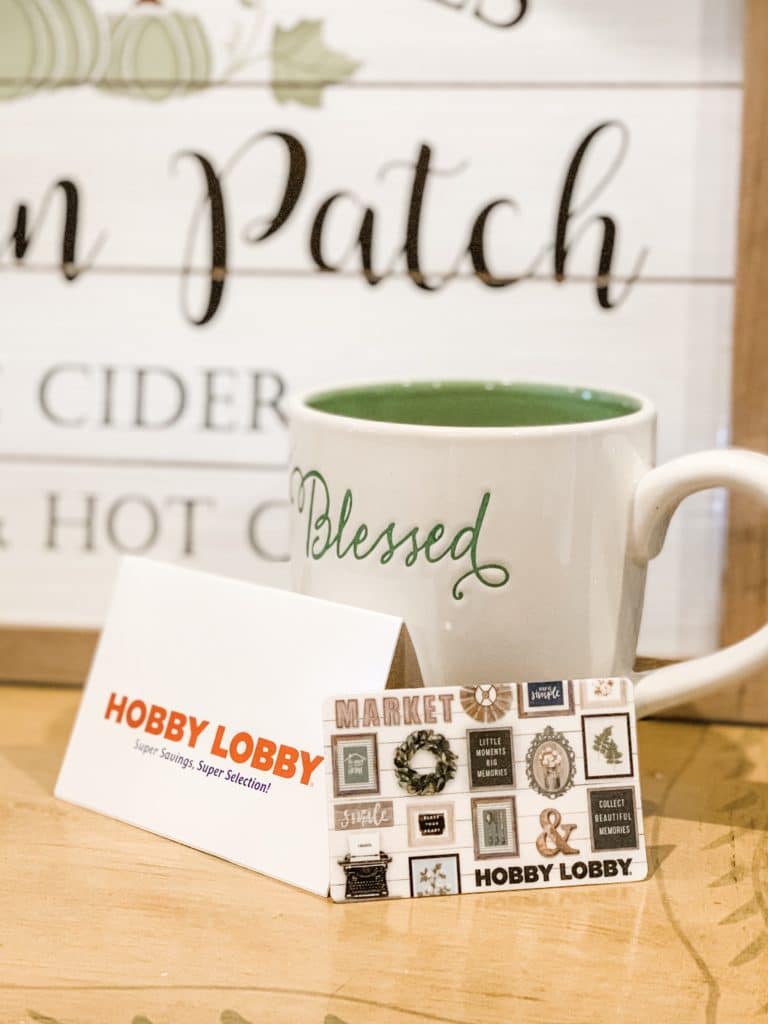 To Enter my $50 Hobby Lobby Gift Card Giveaway:
Like and Follow my Jaime Lyn Life by Design Facebook Page
Share the Facebook Giveaway Post (set it to public so I can see you shared it)
Tag your Friends in the FB post's Comments (more tags = more entries)
Sign up for my Email List on my Jaime Lyn Life by Design Blog
Bonus Entry: For all you Instagrammers – FOLLOW my Instagram Page! I'll give you 5 bonus entries if you do this extra step!…and tag your friends in the Giveaway Post!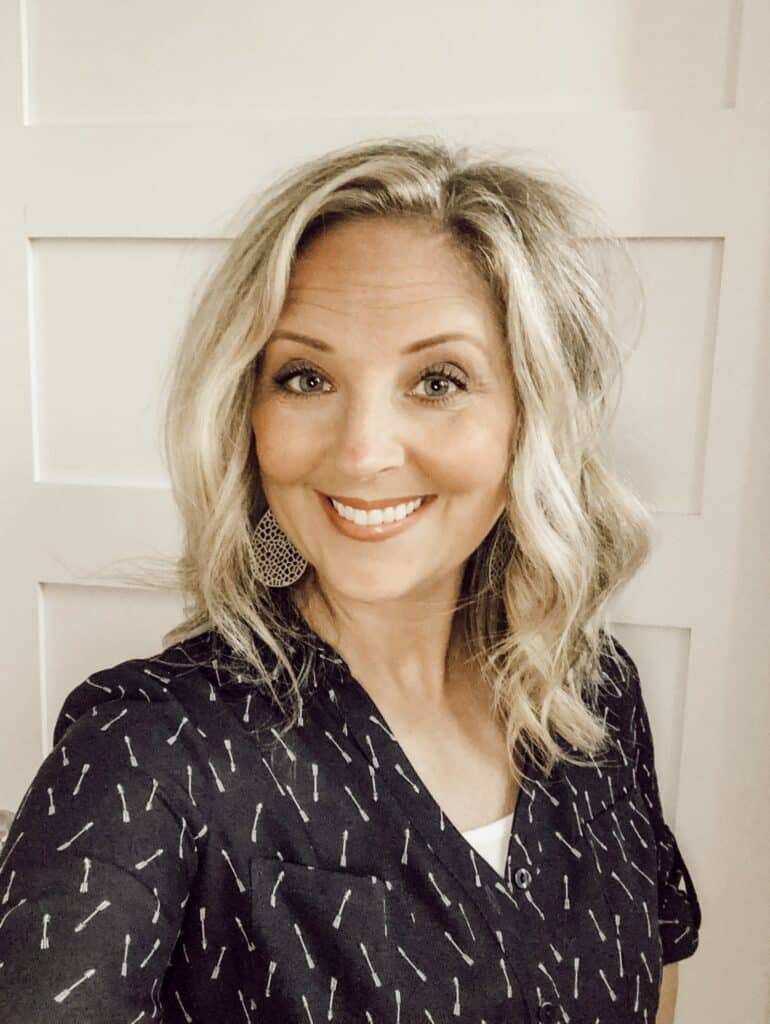 Thank you for checking out the blog today, and everyday! Means so much to me and I look so forward to sharing more with you this Fall!
Have a great weekend, friends!