Happy Friday! Is it Friday??.. I have been on vaca all week and my days are all messed up… everyday feels like Saturday and I could really get used to it! I hope you all have had a great week! If you have been following me on Facebook (if not, go give me a Follow there)…. you'll know I have been posting about Target's big online Home Sale they are having right now… Spend $30 and save $10, Spend $100 and save $40 using Code: COLLEGE online only, and only until 8/3…that's tomorrow y'all so get to Targeting! You can shop the entire Home Sale here…. but I thought I'd pull some pretty gray and gold home inspo to give you a little head start. Shop ALL of these product links below…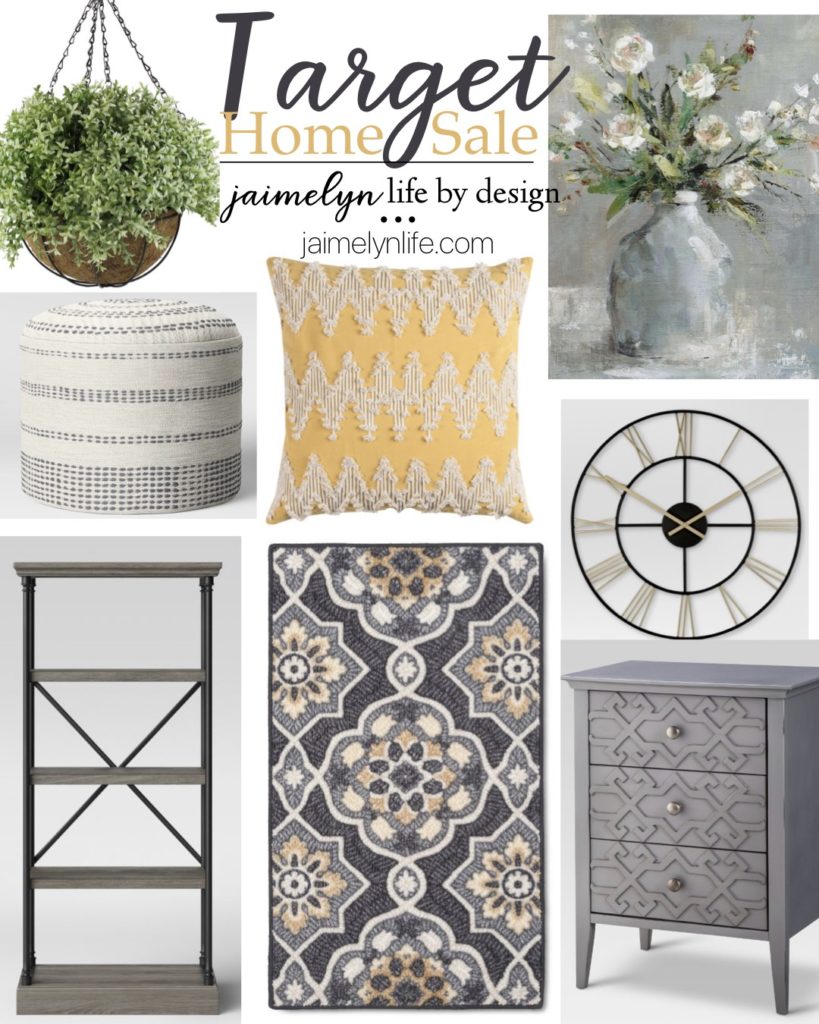 Pouf: goto.target.com/7VMXA
Rug: goto.target.com/5Gnjj
Accent Table: goto.target.com/QXbKA
Bookcase: goto.target.com/9ZEey
Bouquet Art: goto.target.com/zv4jM
Chevron Pillow – Yellow: goto.target.com/05PYV
Faux Hanging Basket: goto.target.com/yvky2
Wall Clock: goto.target.com/ryXz3
Also… Patio is 30% off right now and so many of their HOME items are discounted, on top of the $ off deals so it's a great time to get stocked up even on necessities.. sheets, pillows, towels… Happy Targeting!
Before I go, a little reminder to make sure you are following me on Instagram because I am doing a really nice (Amazon included!) Giveaway over there right now & I don't want you to miss it… I also share a lot more of my own home and life over there on IG…so give me a Follow.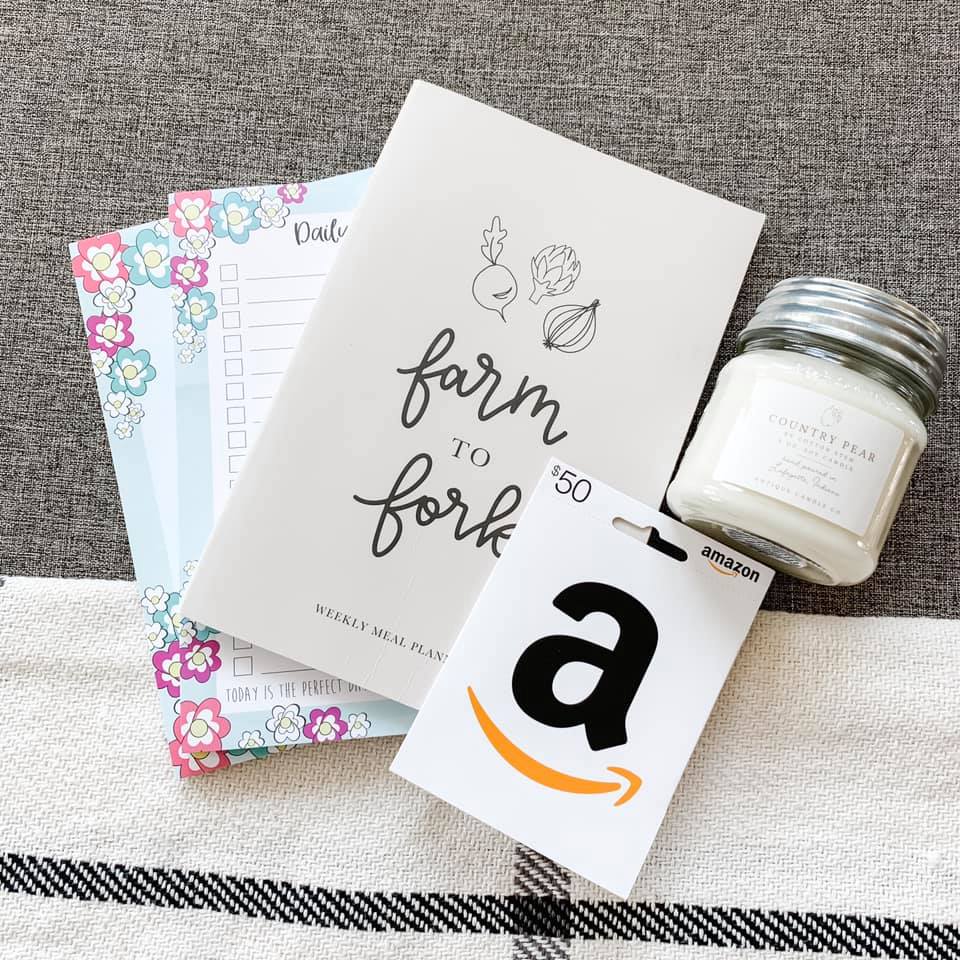 Hope you all have a great day, weekend, and find some Home deals online at Target today!!