I can't believe Thanksgiving is already upon us this week, and we are about to embark on another season of holiday celebrations.  Thanksgiving has always been one of my favorite holidays, even remembering as a child waking up to the familiar aromas of turkey and pies baking in the oven, watching the Thanksgiving day parades on television, and waiting for family to arrive to enjoy a wonderful meal at our dinner table.  People everywhere will be cherishing these same traditions this week and I like to imagine how that looks in everyone's homes… what their dinner table looks like, what passed-down family recipes will be made, and how many old stories will be told.  The dinner table is a significant place in our homes, and Thanksgiving makes this gathering spot even more special and memorable.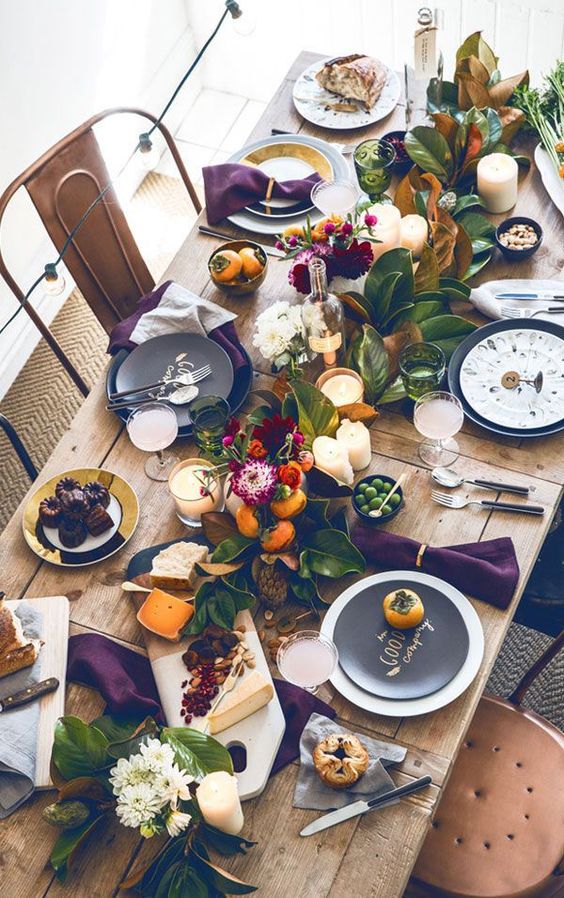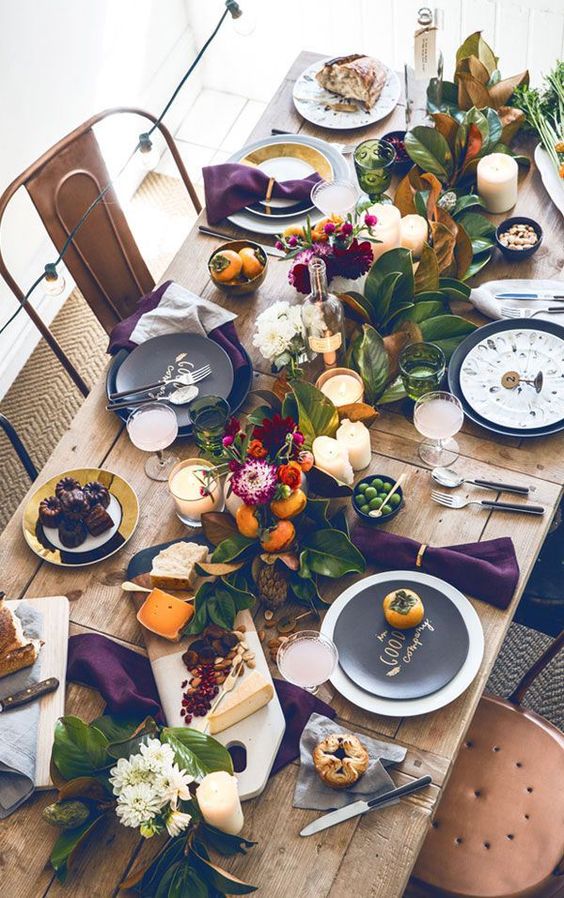 I thought it would be nice to share some Thanksgiving Dinner Table decor inspiration with you as you create your own Thanksgiving table this year.  I've included some looks and ideas that inspire me…tables that invoke a sense of invitation, comfort, blessing, and family… the true essence of what Thanksgiving is all about. I hope you enjoy!
The Centerpiece
The centerpiece is the focal point of your dinner table and I like to create an arrangement that can stay in place during the entire meal, without having to remove it to make room for the meal.  I generally like to keep my dining table centerpieces lower in height so they do not obstruct conversation or line-of-site among guests, but if I do decide I want to add some height, I use narrow candlesticks or pieces that are not too large or obtrusive.  I also love the idea of decorating the entire length of the table, so all of your guests can enjoy your decor from any place they are seated.  Here are some of my favorite centerpiece decorating ideas…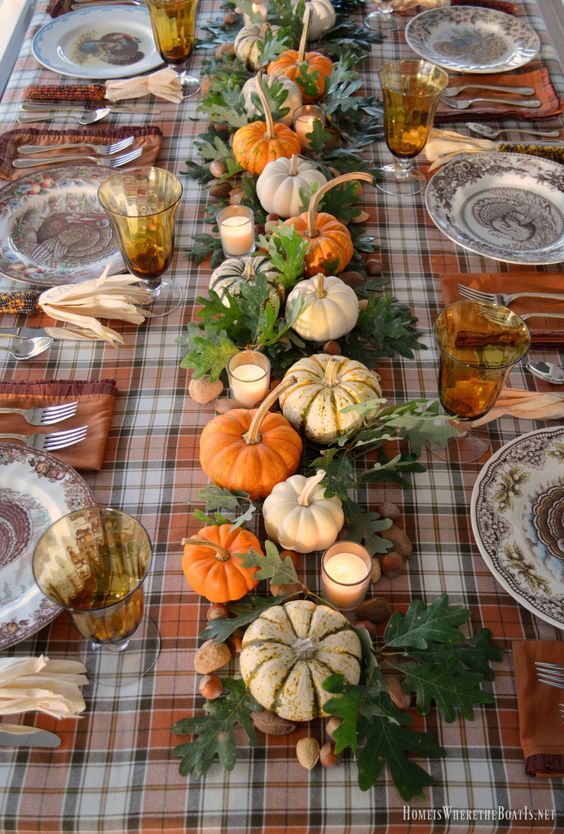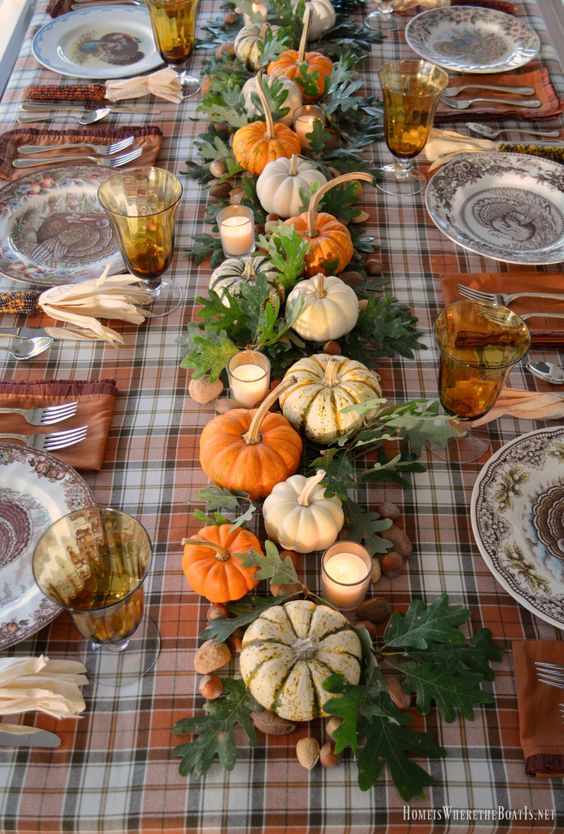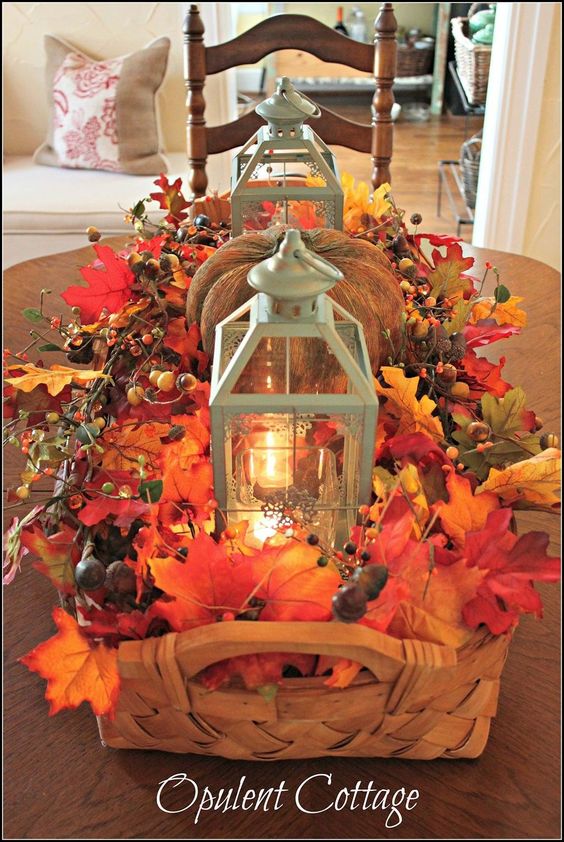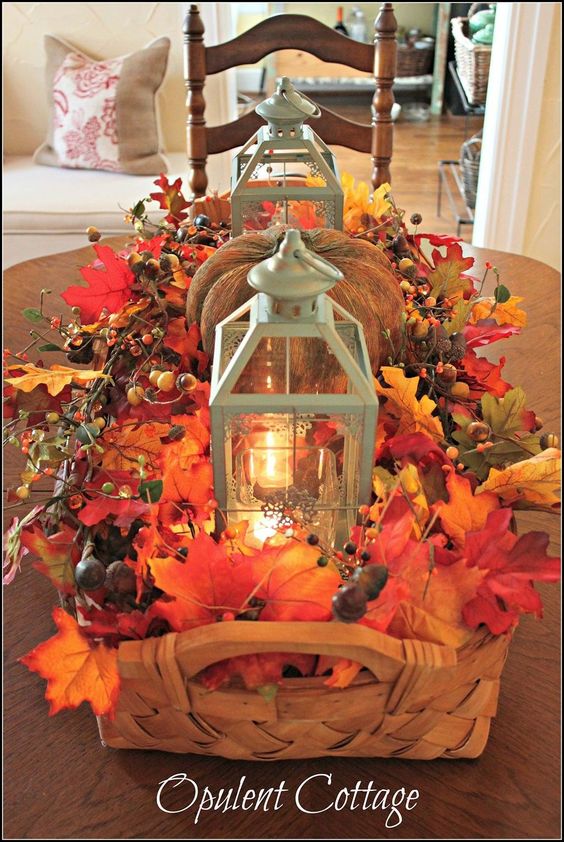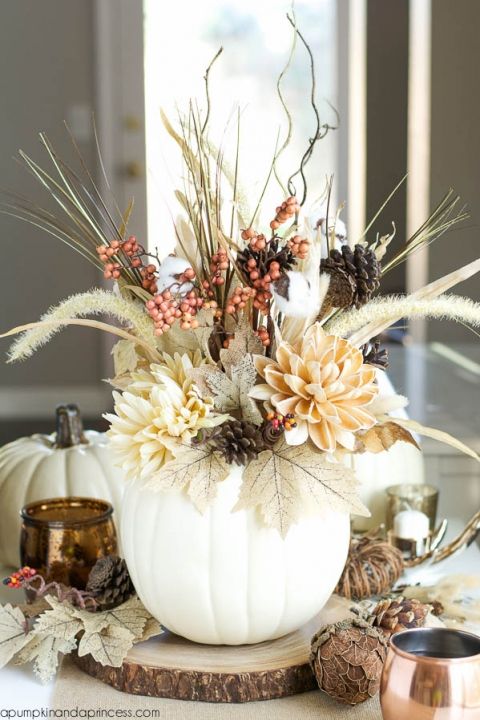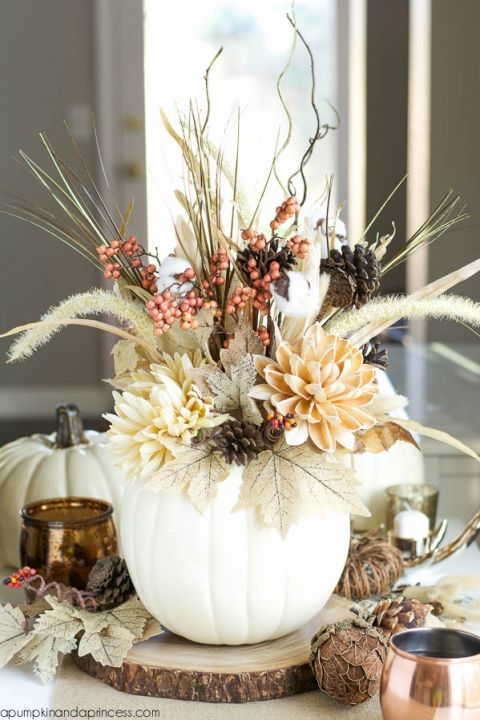 The Dinnerware
I enjoy that the holidays give us the opportunity to use the special dishes…your good China, your grandmother's passed-down pieces, or even holiday festive dishes that are perfect for the occasion, all add extra meaning to these special days.  However, don't feel you need a special set to make your dinner table unique, as you can still achieve a very festive look using your everyday dishes, by adding in decorative pieces to your tablescape.  Here are some wonderful dinnerware ideas to give you inspiration… (& note to self… use the special dishes in your everydays' too…for a random Thursday night dinner – use Grandma's special serving bowl for the salad…she'd want you too!)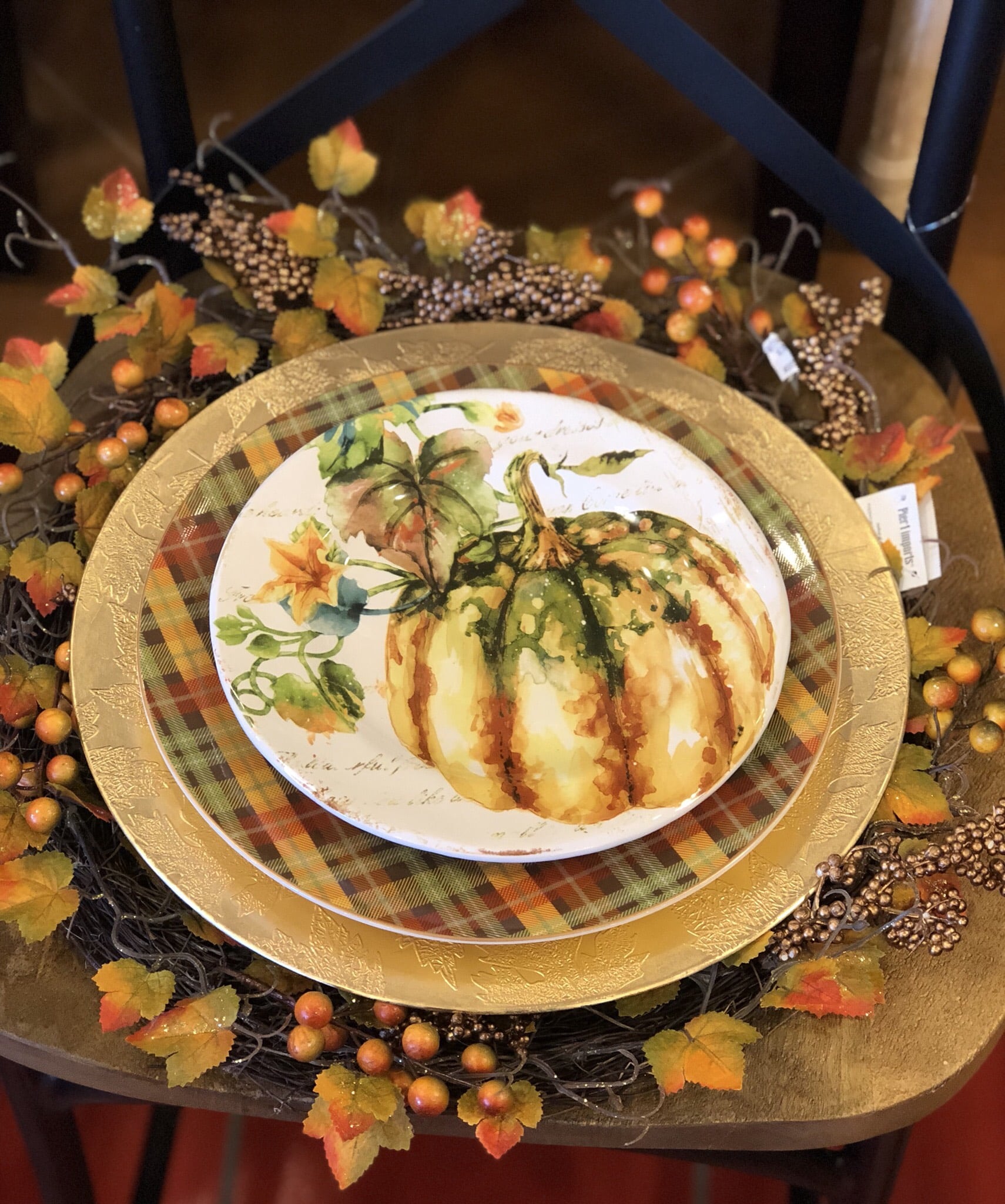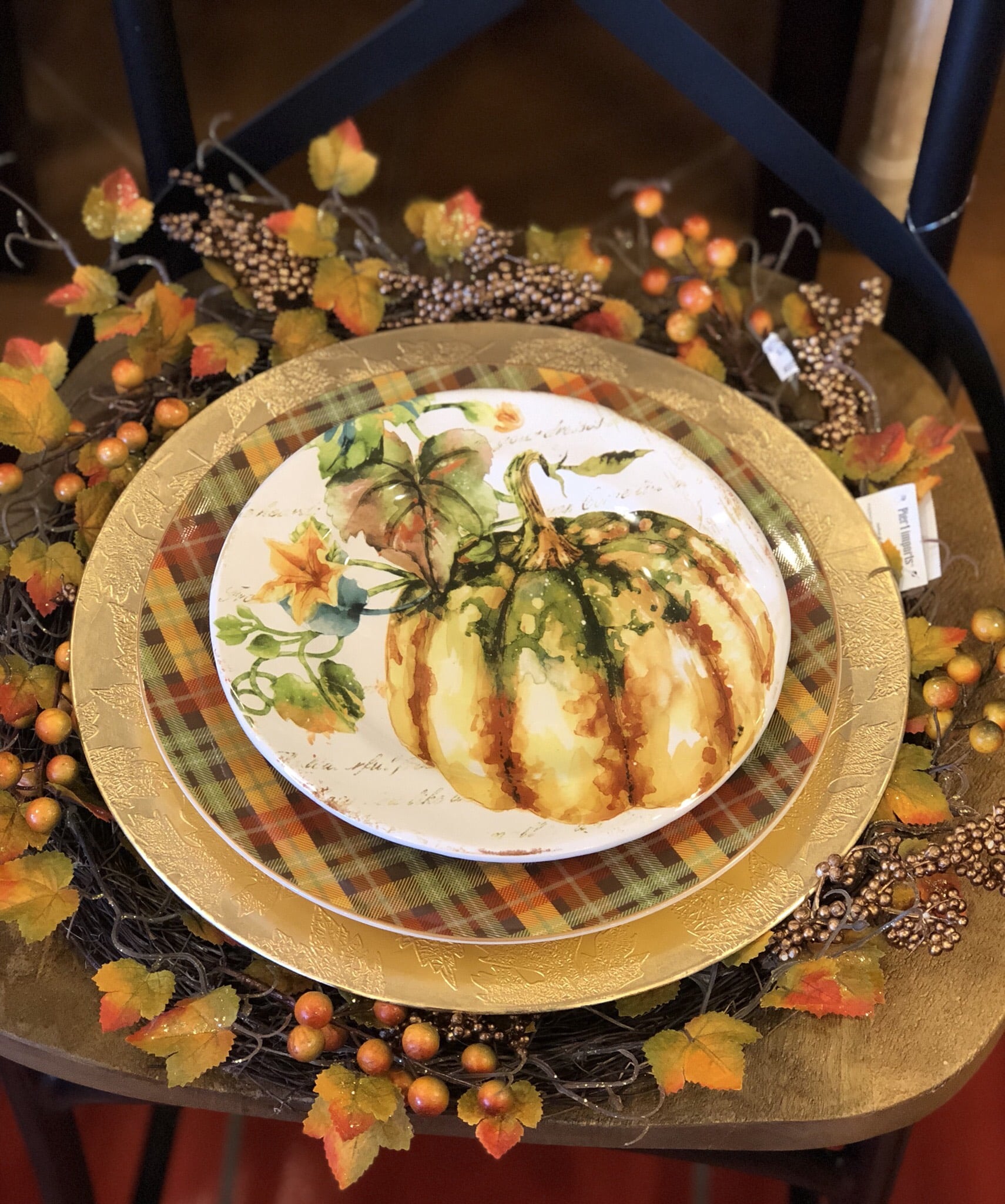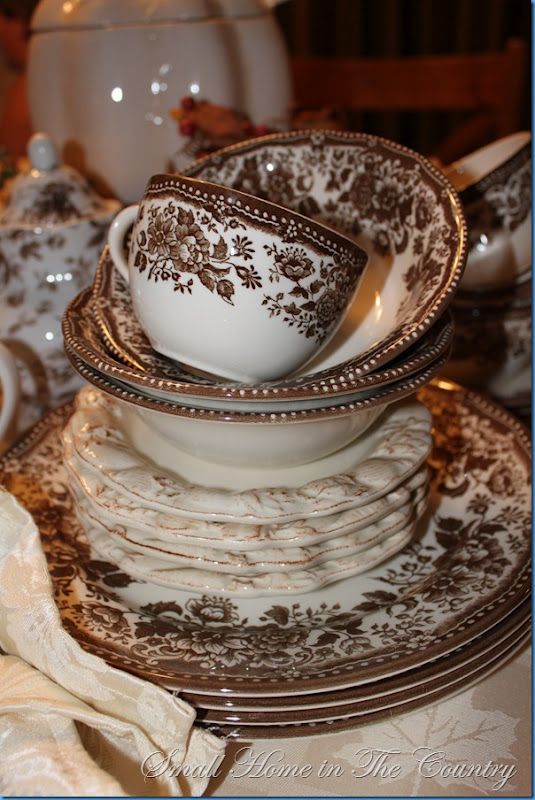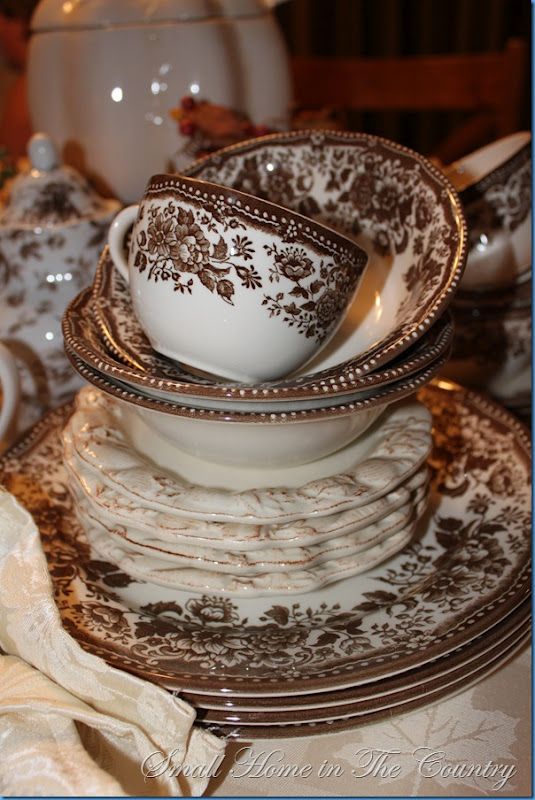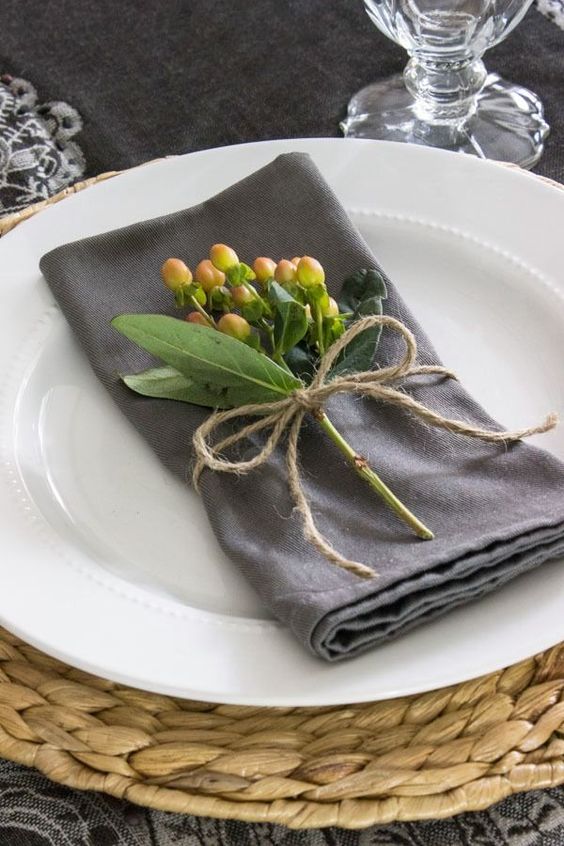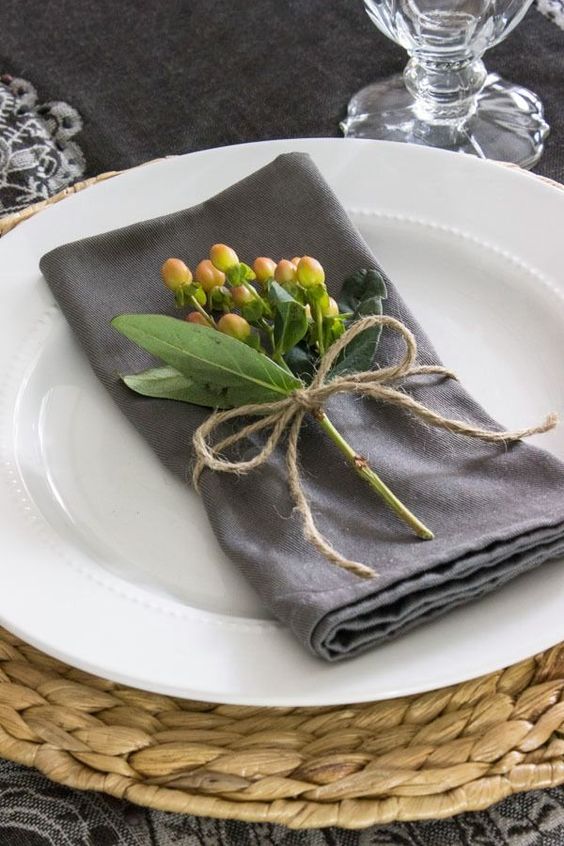 The Linens
One of my favorite ways to add a festive flare to my table setting is with the use of table linens… so many options with table cloths, table runners, placemats, cloth napkins… all bringing texture, dimension, and color to your tablescape… some lovely ideas using linens for your Thanksgiving table are below…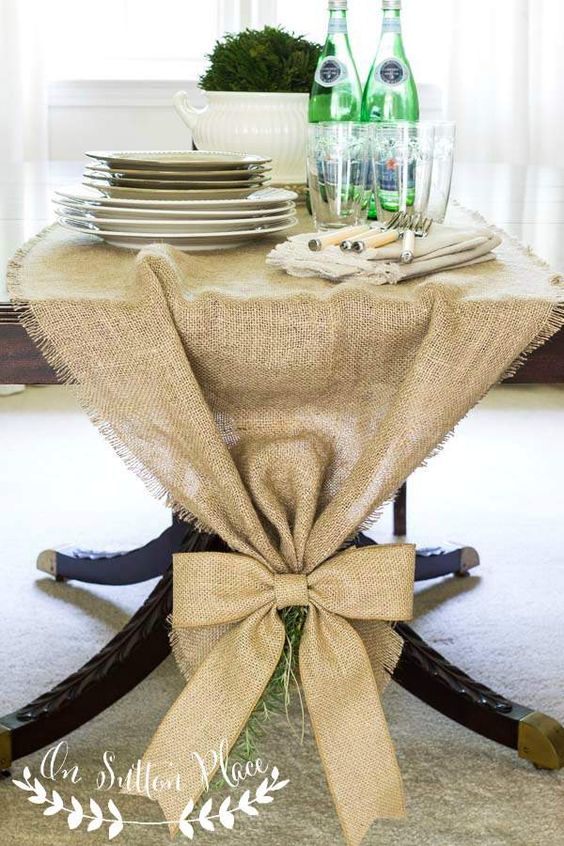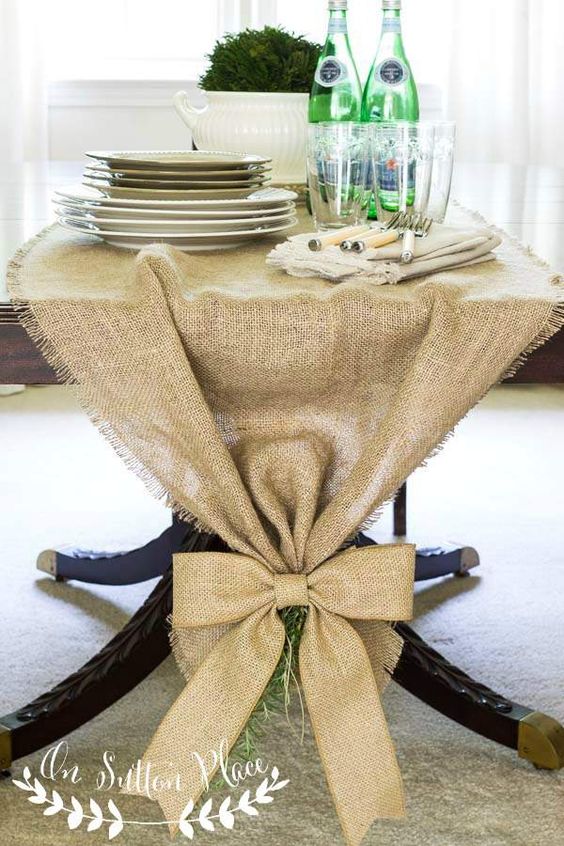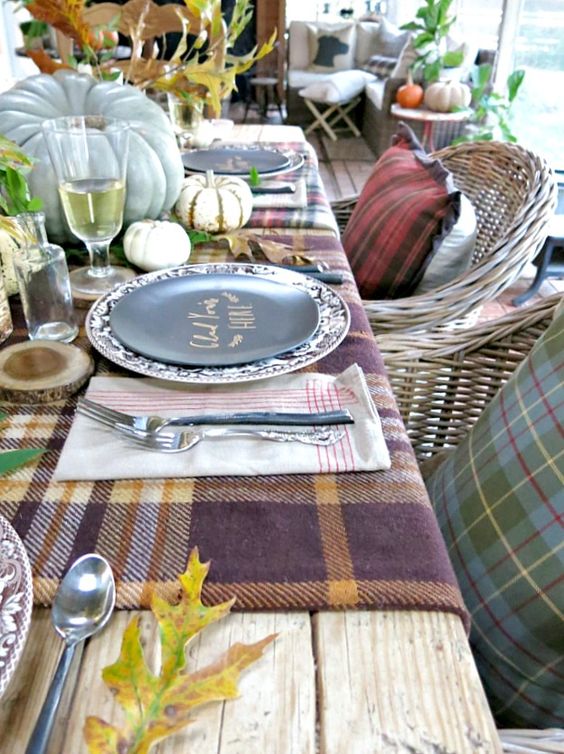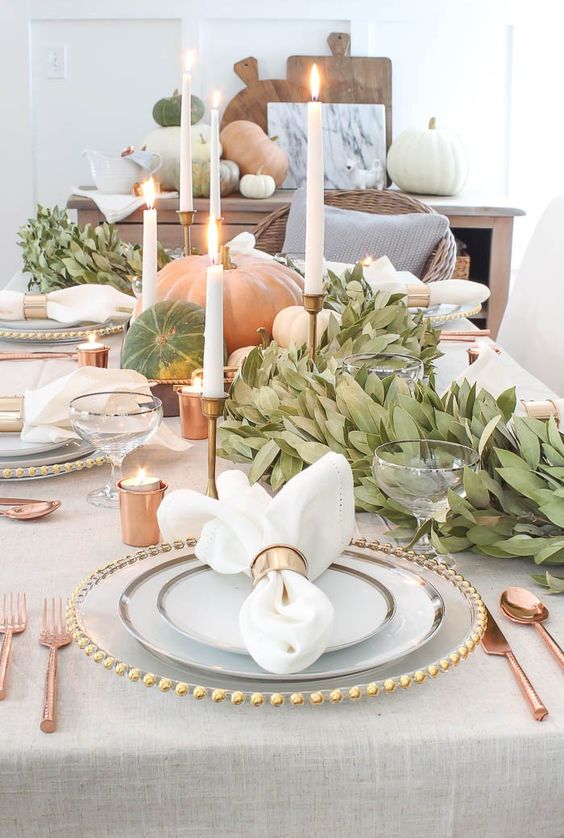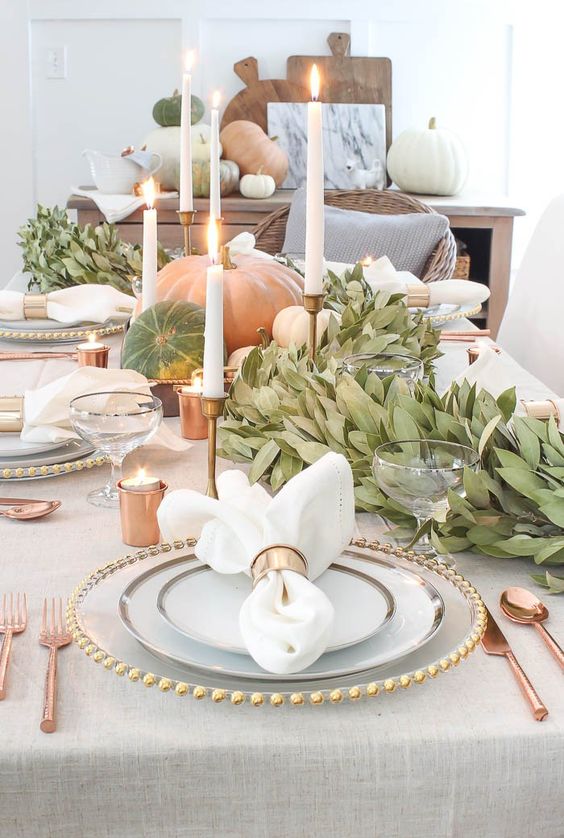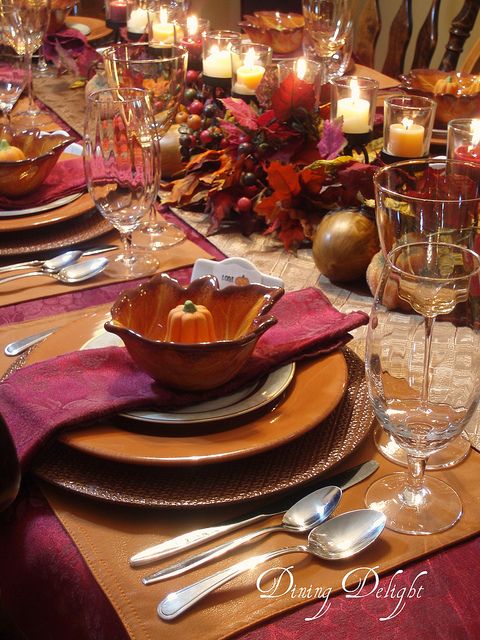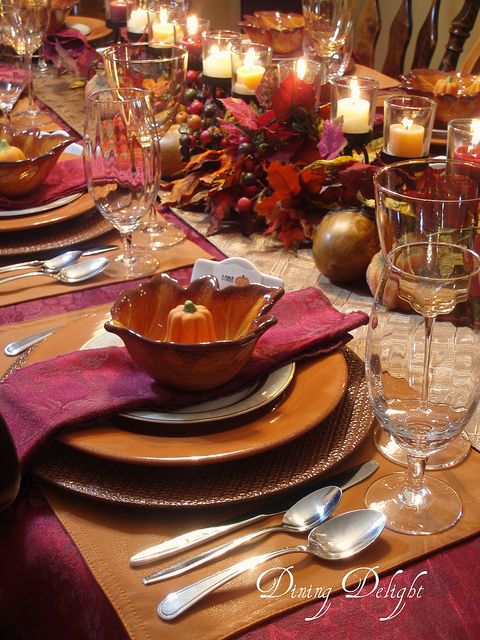 The Place Setting
If you've worked in the restaurant industry you know how to set various place settings like the back of your hand, but for some who are not quite sure the correct way to set a table I wanted to share a couple great options depending on how elaborate you want your dinner setting to be.  Here are Formal and Casual table setting examples you can use for inspiration…of course you can change things up a bit to make it your own (there are enough rules in life!)….but use these as tips as standard ideas to set your table…
The Placecards
Placards are not a necessity but they do add a little extra special touch to your table, and with a large group especially, they can be quite helpful for your guests to know where you suggest they sit.  There are endless creative ideas for place cards at your dinner table, but here are some that I really like that are also easy to achieve…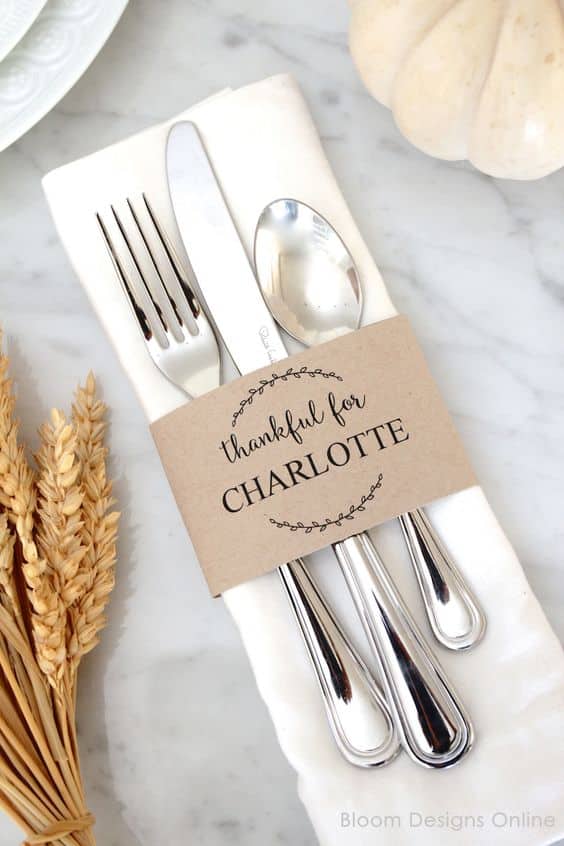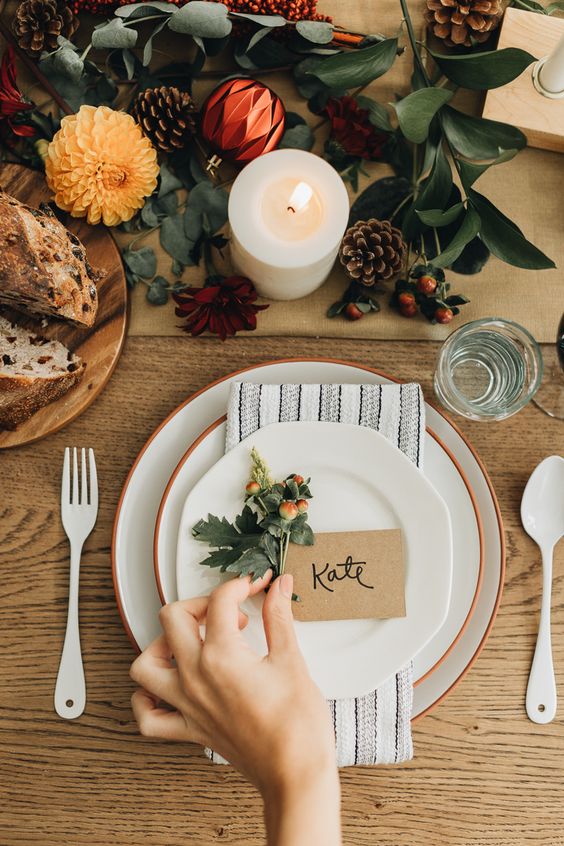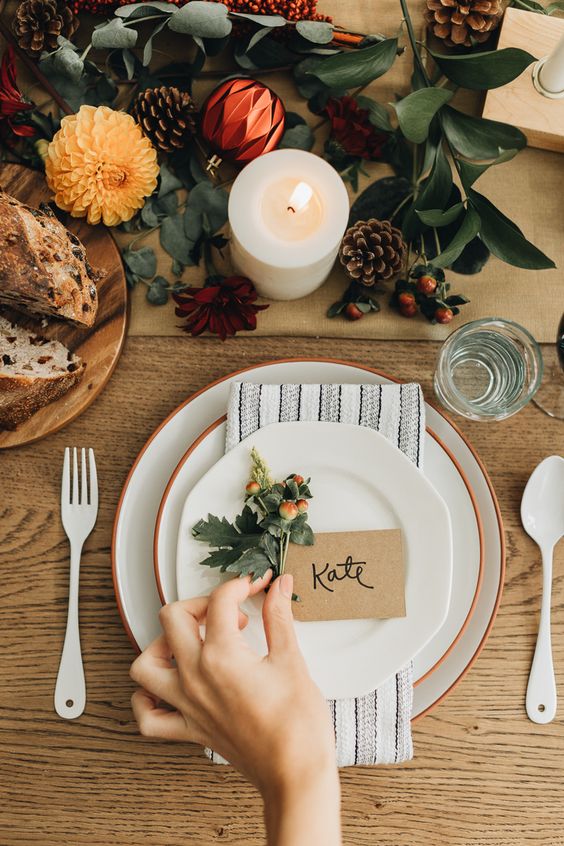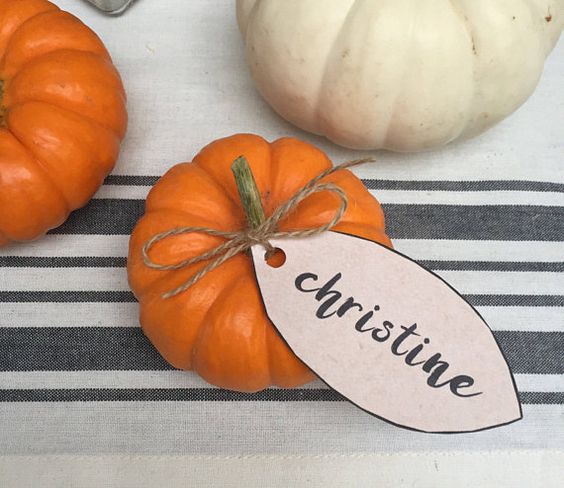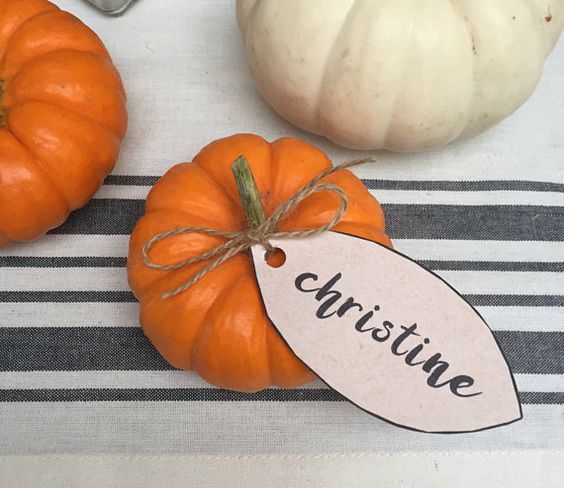 The Ambiance
One thing I think brings the finishing touch to a table is it's ambiance with candle light…even if I'm not aiming to create a romantic vibe, or low-lit setting, candle light can still create a warm, cozy, inviting feel to your table.  I usually recommend using unscented candles so they do not detract from the aromas of the meal, or even opt to use battery operated lights that appear like real flames….also a great option to add a little candlelit ambiance to your table.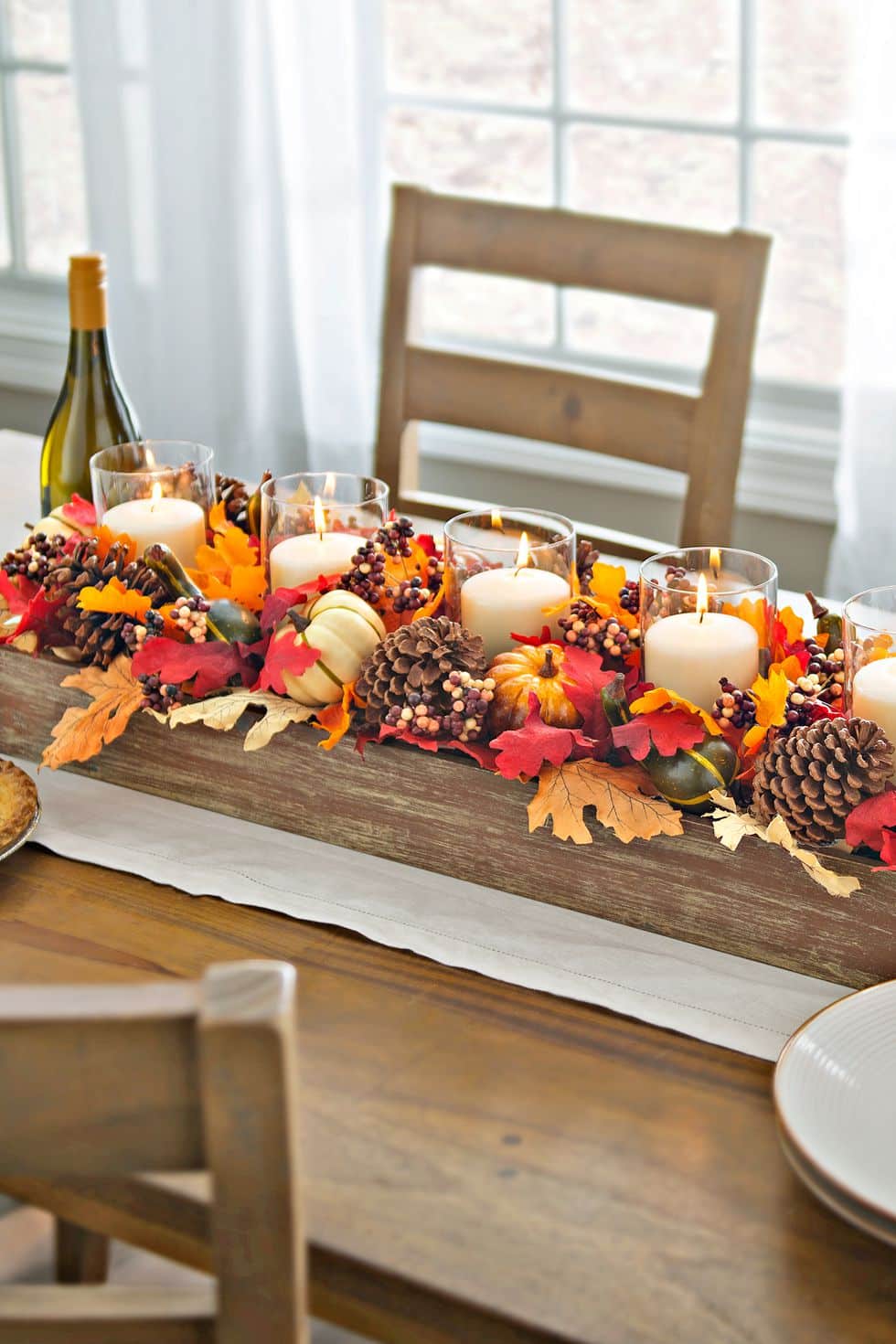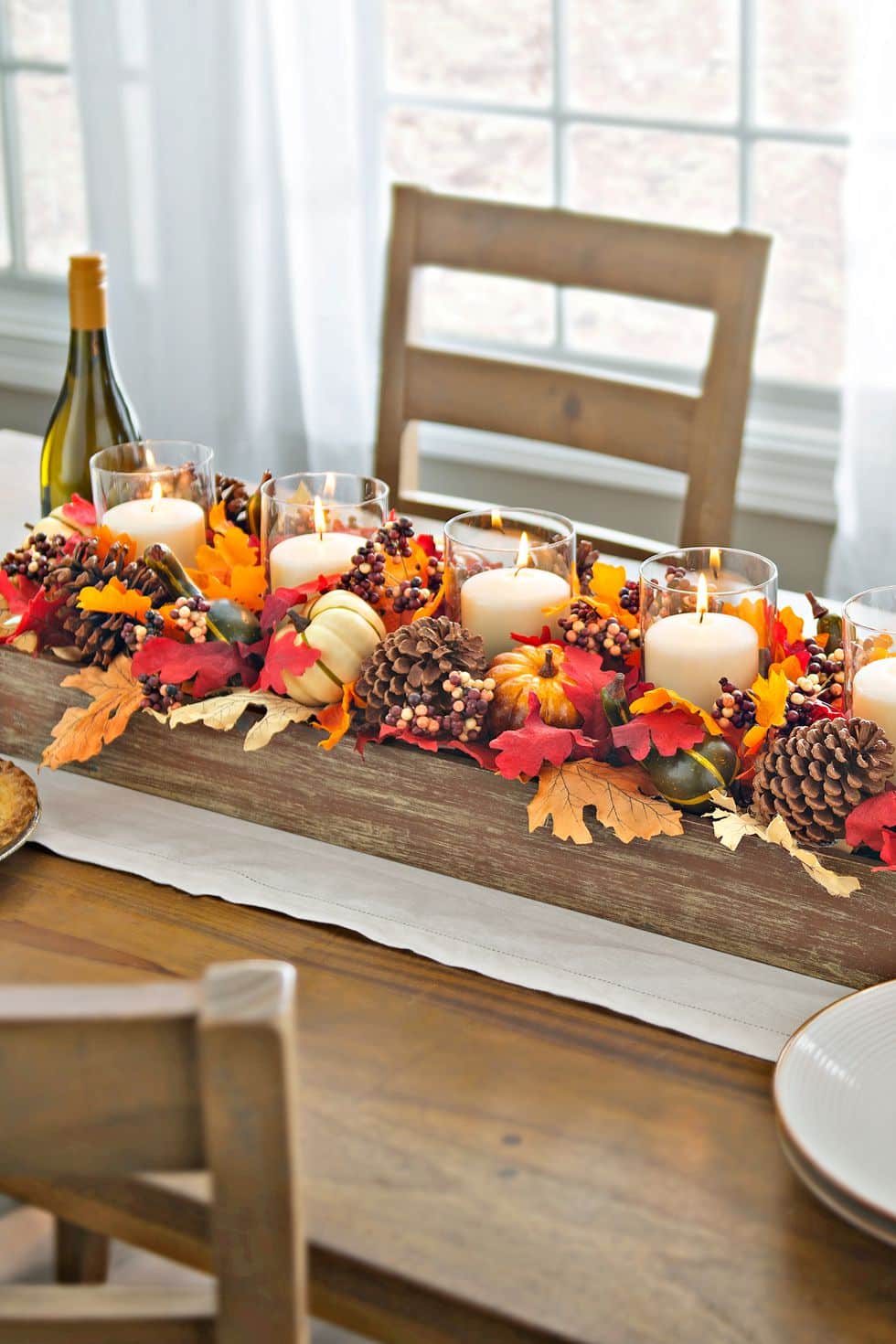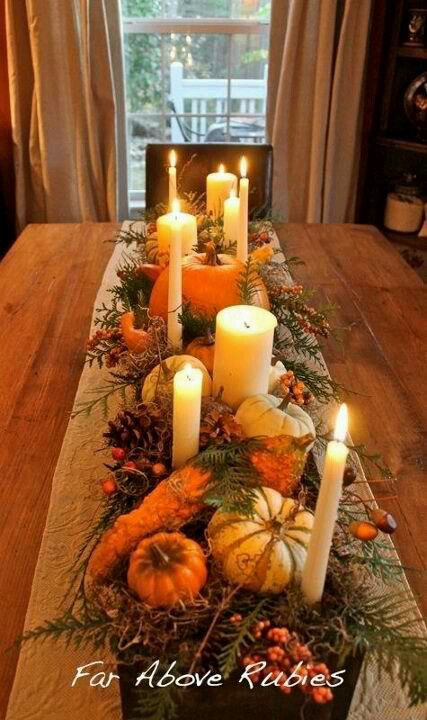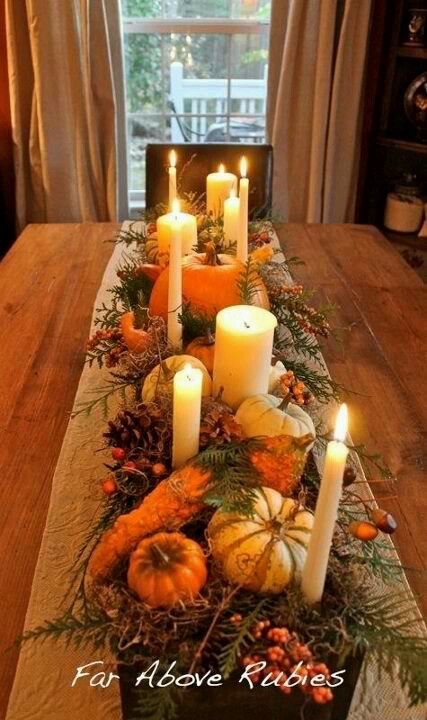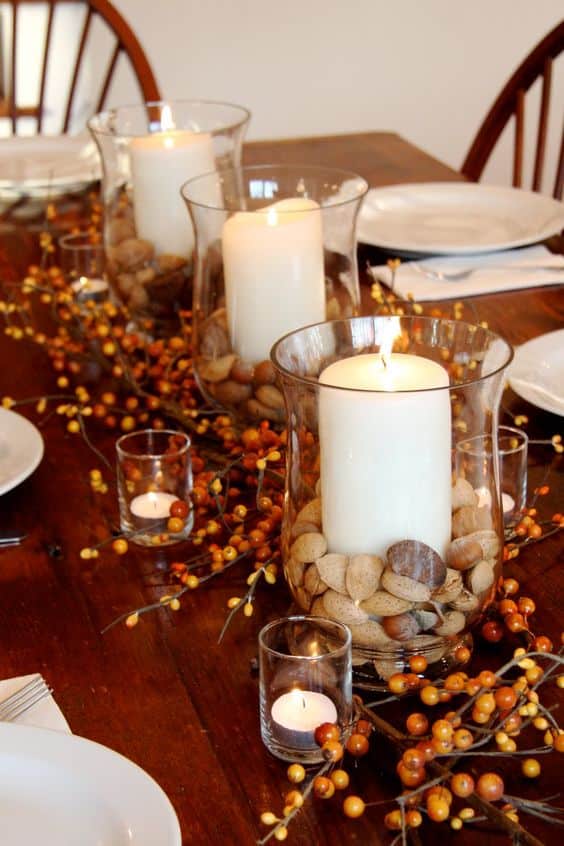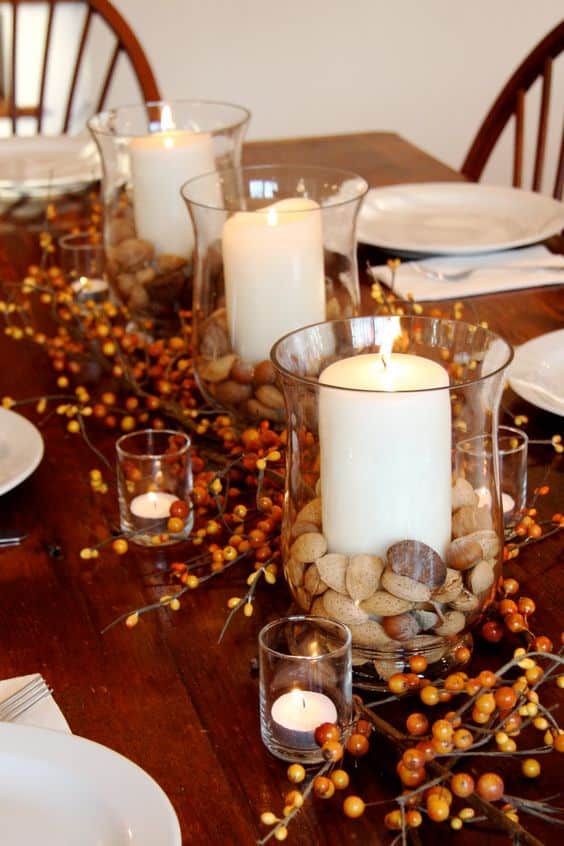 The Pass-the-Dish Style…à la française
It may depend on the size of your table if you have the option of placing all of the food dishes right on the table, but I do like the social vibe this type of table setting invokes.. à la française, allowing your guests to socially pass the dishes around the table while making their plates… a little more lively, "enjoying the feast" type vibe to your dining experience.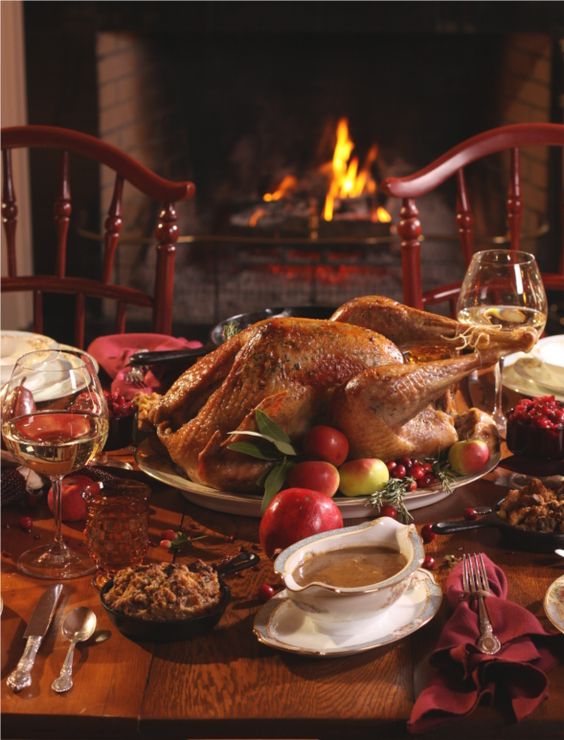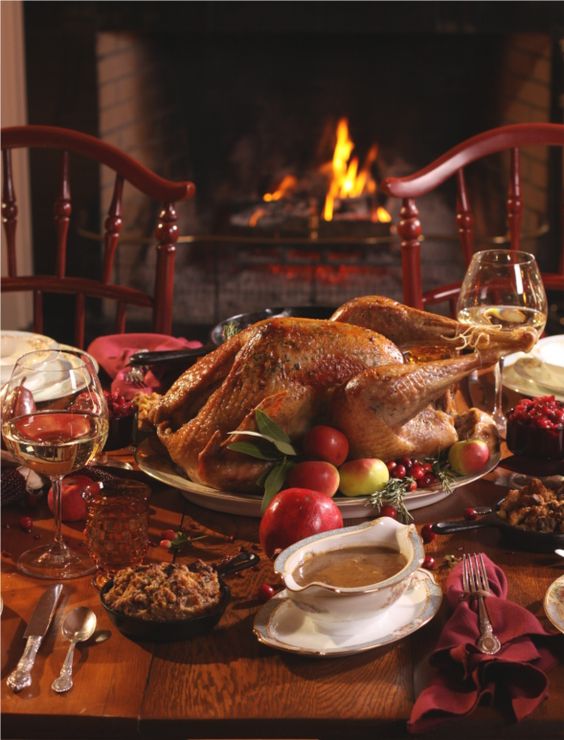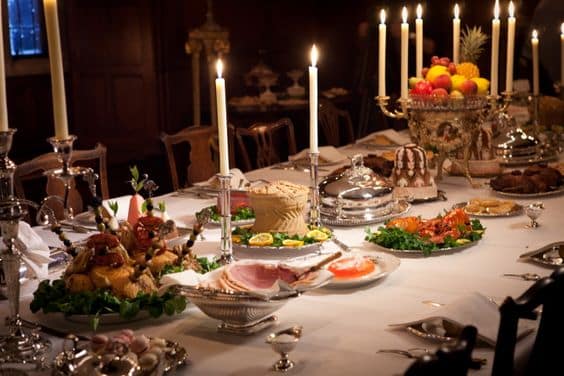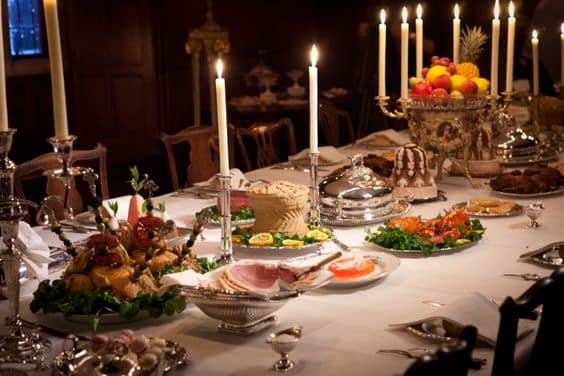 The Buffet Style
Buffet style is more-likely what many of us use for our Thanksgiving dinners, allowing guests to make their plates at the buffet, and then have a seat at the dinner table.  Buffets can still be an extension of your dining table decor though, by coordinating the two areas and remembering to make that space festive as well… here are a couple cute ways to achieve that…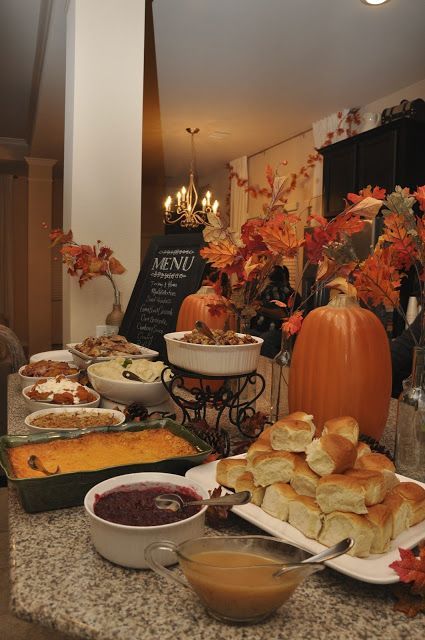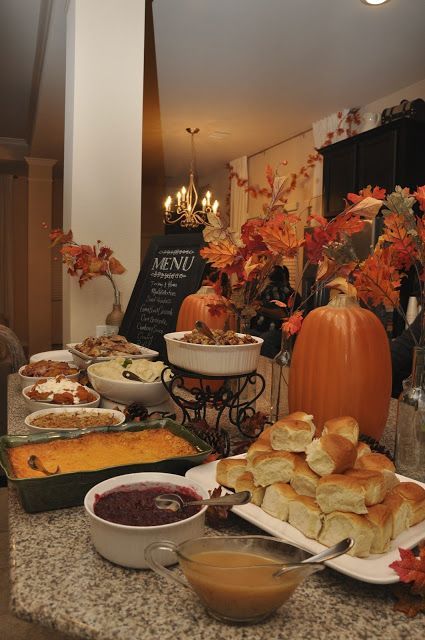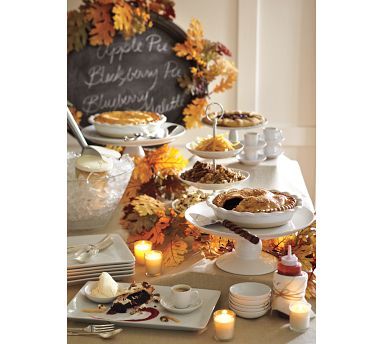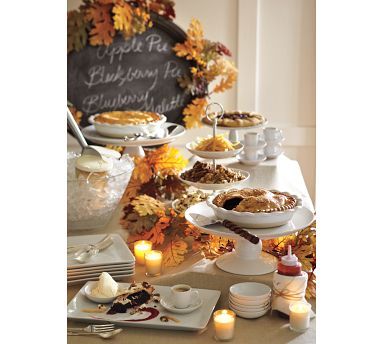 Other Creative Ideas:
Oh you guys…so many ideas, I could just go on and on and really one could create a new look each year with all the unlimited creative options for our Thanksgiving Dinner Tables.  Here are some more ideas I found inspiring that I had to share with you…many are easy to create to add that extra touch for your guests to enjoy and remember Thanksgiving in your home.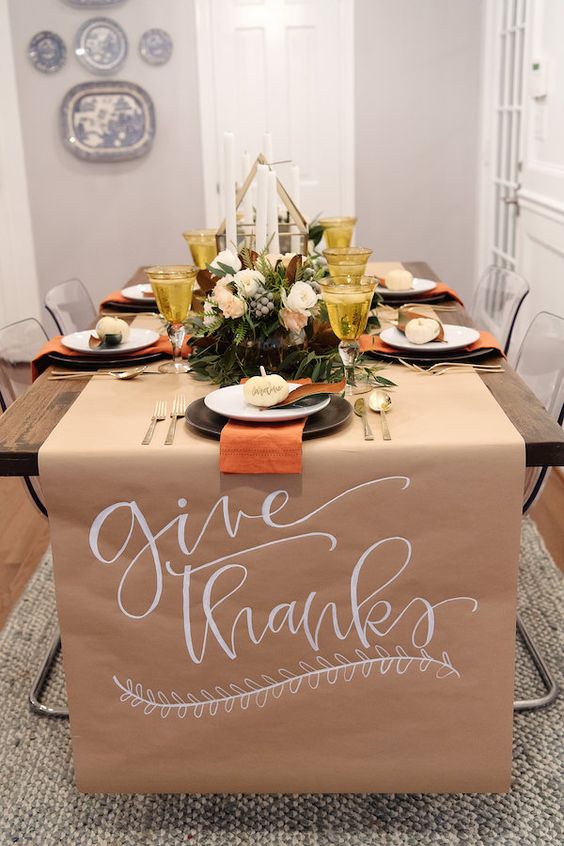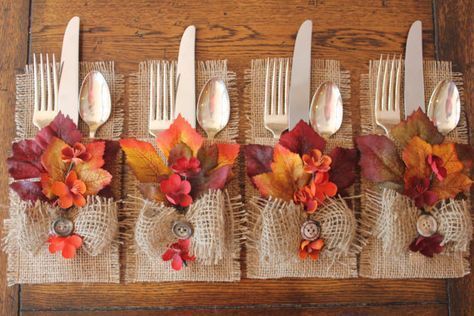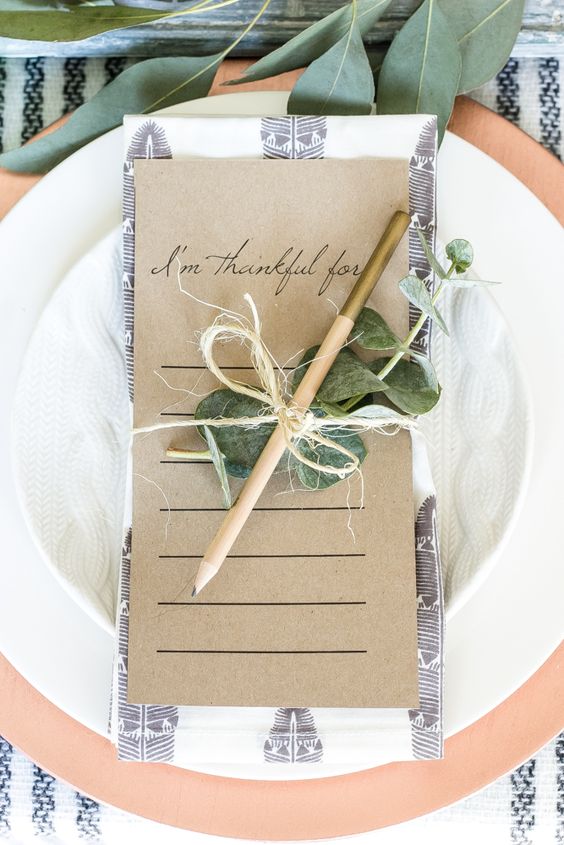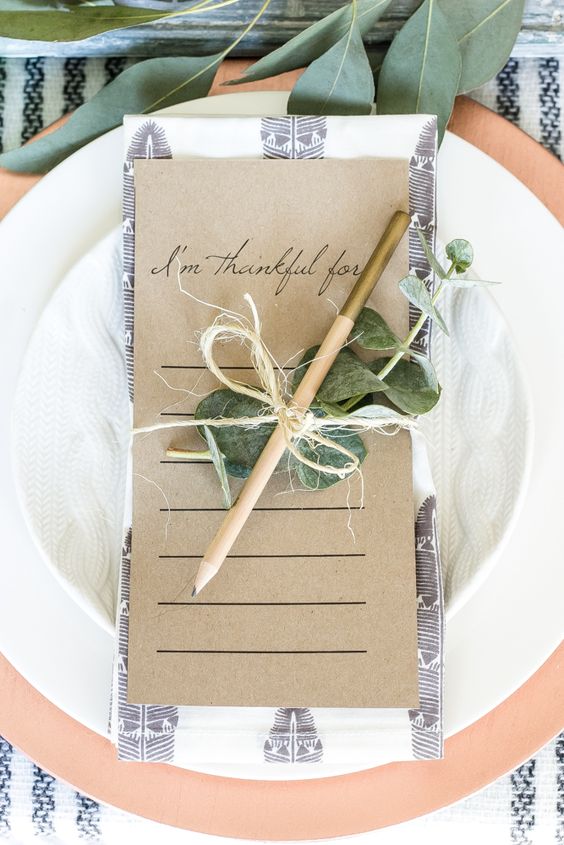 & Some of my favorite Thanksgiving Dinner Table Looks…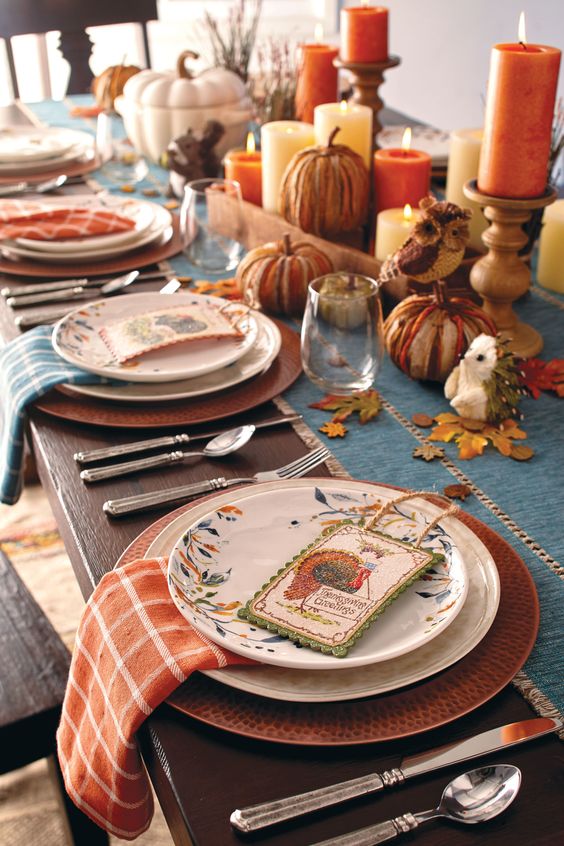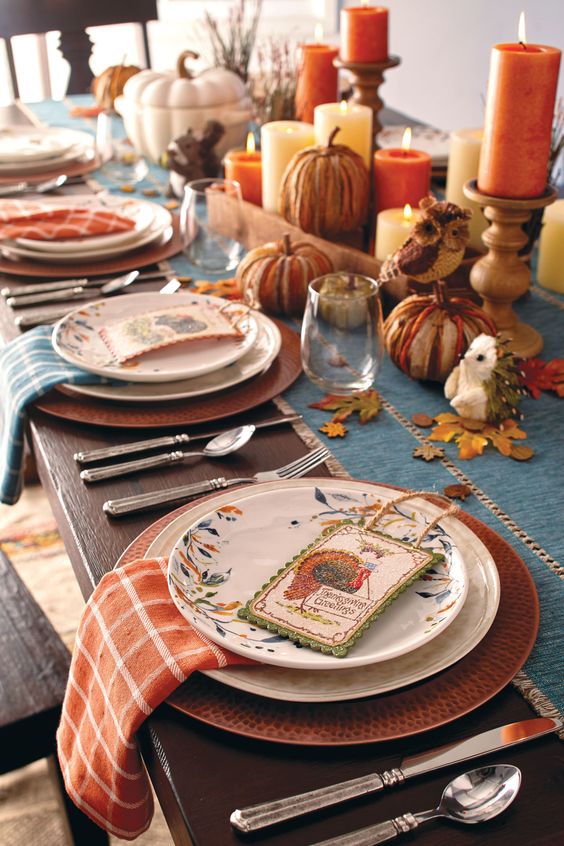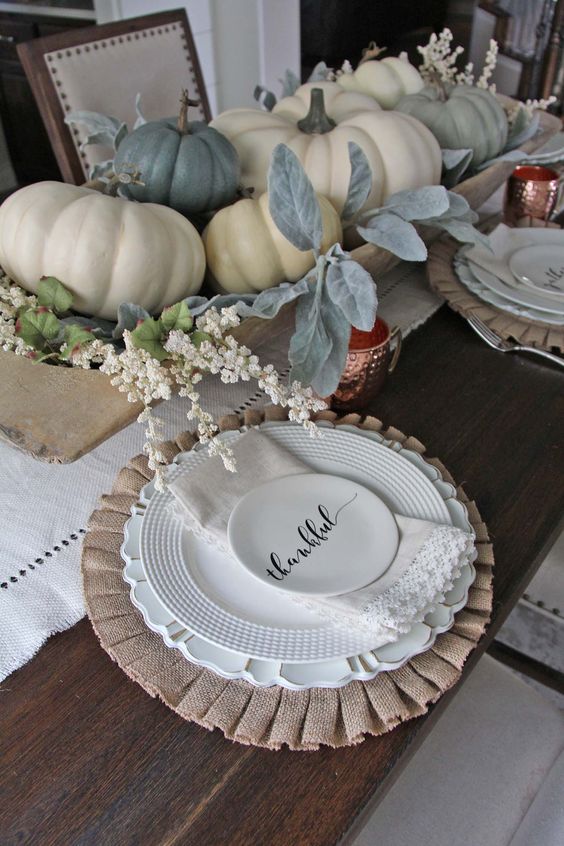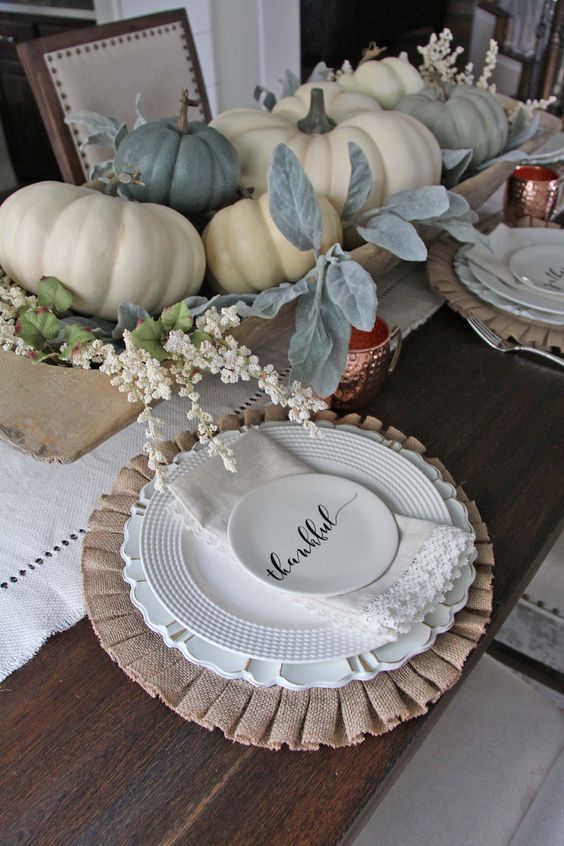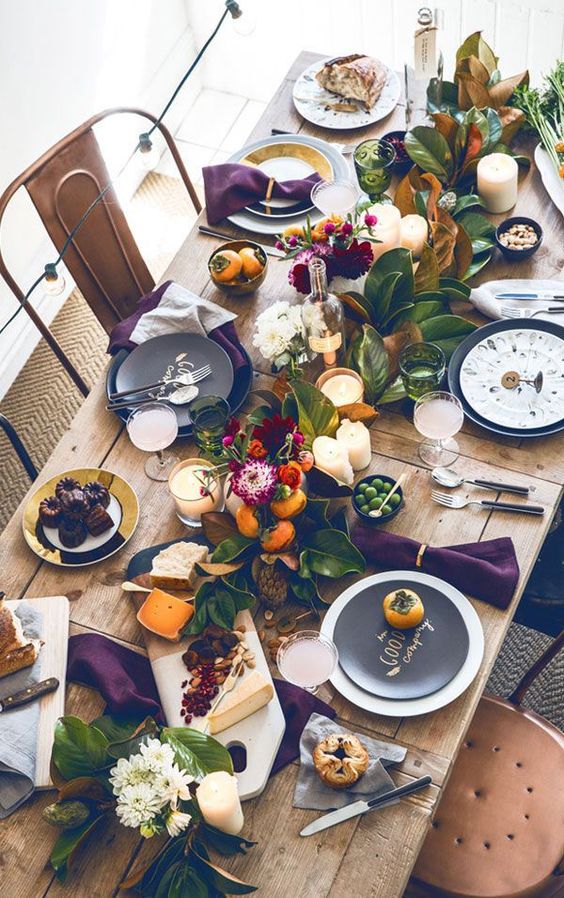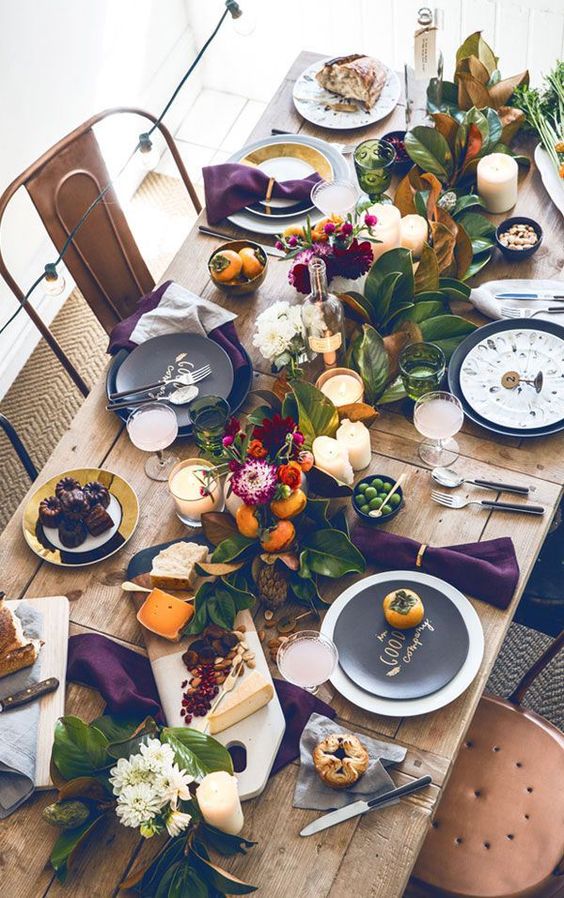 I hope you've found some new ideas and inspiration for your Thanksgiving Dinner Table this year… I would love to see how you decorate yours on Thursday!  Comment below what your favorite ways to decorate your holiday table are and what your plans are for this year… I would love to hear!  Happy Thanksgiving to all of you, wishing you a blessed day with family and friends…around your Dinner Table.
Happy Thanksgiving!
*Most images found on Pinterest 🙂