Who is ready to decorate for FALL?!…AND who are my Pier1 fans?!  Well if you are both, you are in luck because Pier 1 is having a great sale on all of their Harvest Decor starting today!  I love a good trip to Pier1, not only for their amazing home decor, but also because their styling is so on point in their stores, creating such helpful inspiration for guests to visualize just how to apply these beautiful pieces in their own homes.  Pier 1 has ALL of their Harvest Decor, at 20% Off, but only from today thru Wednesday 9.19.18.  I've selected some of my favorite pieces from their Harvest collection for you to Shop below… click the pieces that inspire you… and enjoy the savings before their Harvest SALE ends!… (& keep scrolling down to the END of my Post for some helpful Harvest Decorating Tips!)…
I loved the subtle touches of Fall in this beautiful Pier1 Display I found in their store last week…just Gorgeous!
& Here's a few helpful Harvest Decorating Tips to inspire you how to add a little of the Fall season into your home!
Add Fall inspired accent pillows on a porch welcome bench or living room sofa.
Display Fall inspired magazines on your coffee table.
Fill your greens with Fall leaves and garland to bring more of the Fall colors into your everyday arrangements.
Hang a festive wreath at your front door, or use it as a dining table centerpiece with a festive Fall candle in the middle.
& speaking of Candles.. get those Pumpkin Spice candles burning!…nothing feels more like Fall than those warm, cozy scents of Autumn!
Happy Decorating Friends!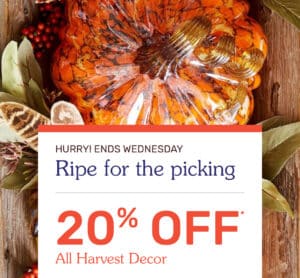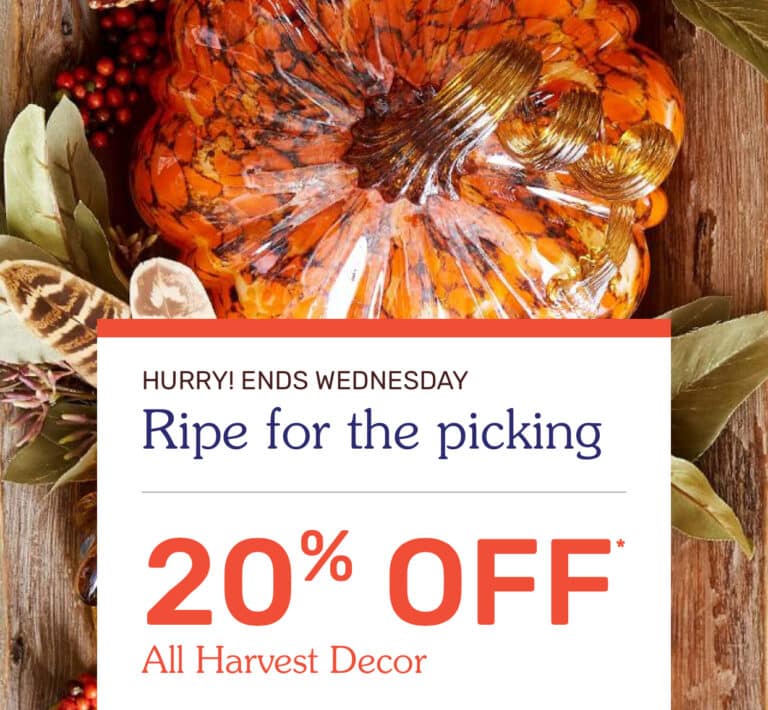 Click to see More of my Recent Posts: