Hi friends, I hope you have had an amazing start to your New Year! I have been enjoying the first couple of weeks in sunny Florida to ring in and begin 2021 and it has been… heaven… more on that trip in a future post. Today, I wanted to share with you some Valentine's inspiration… because now that Christmas is over, it's time to get Valentine's ready! Shop these sweet pieces below I selected, and more on my Amazon Store under "Valentine's Day."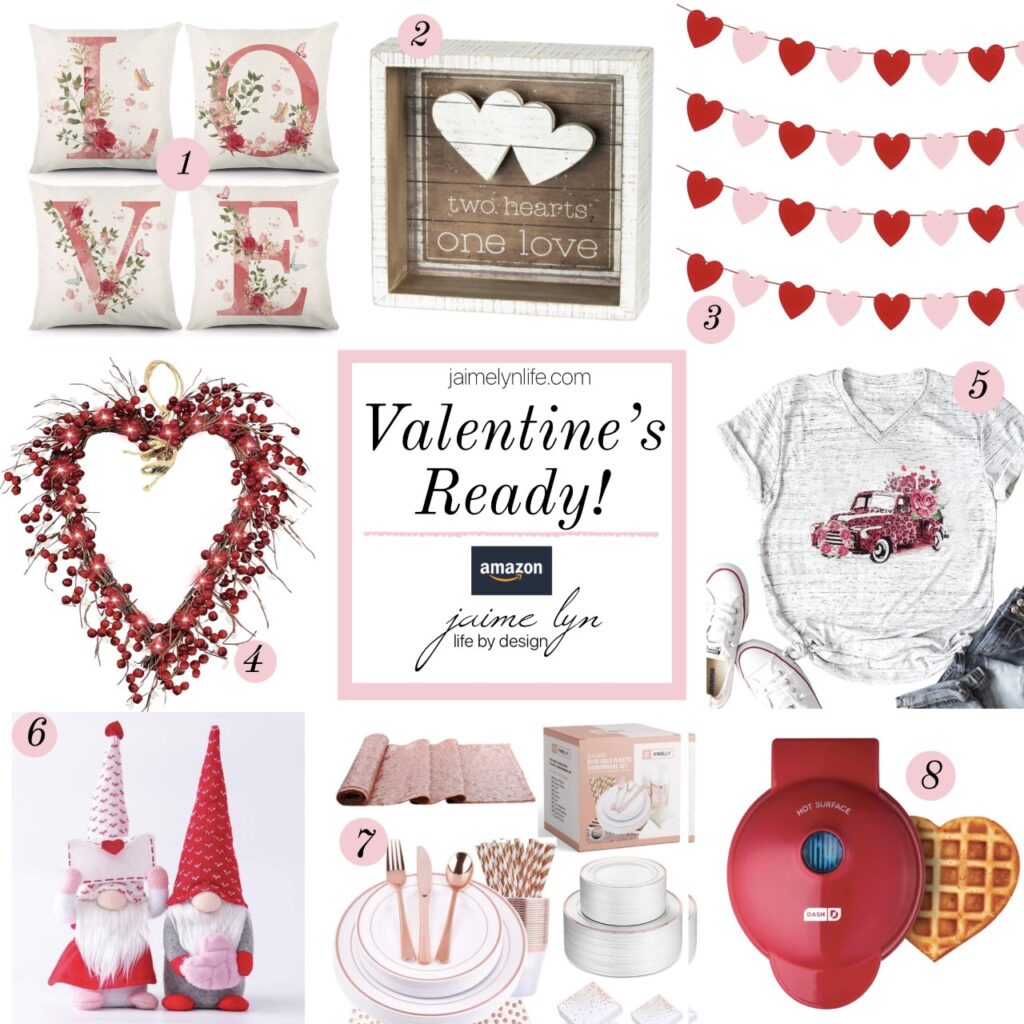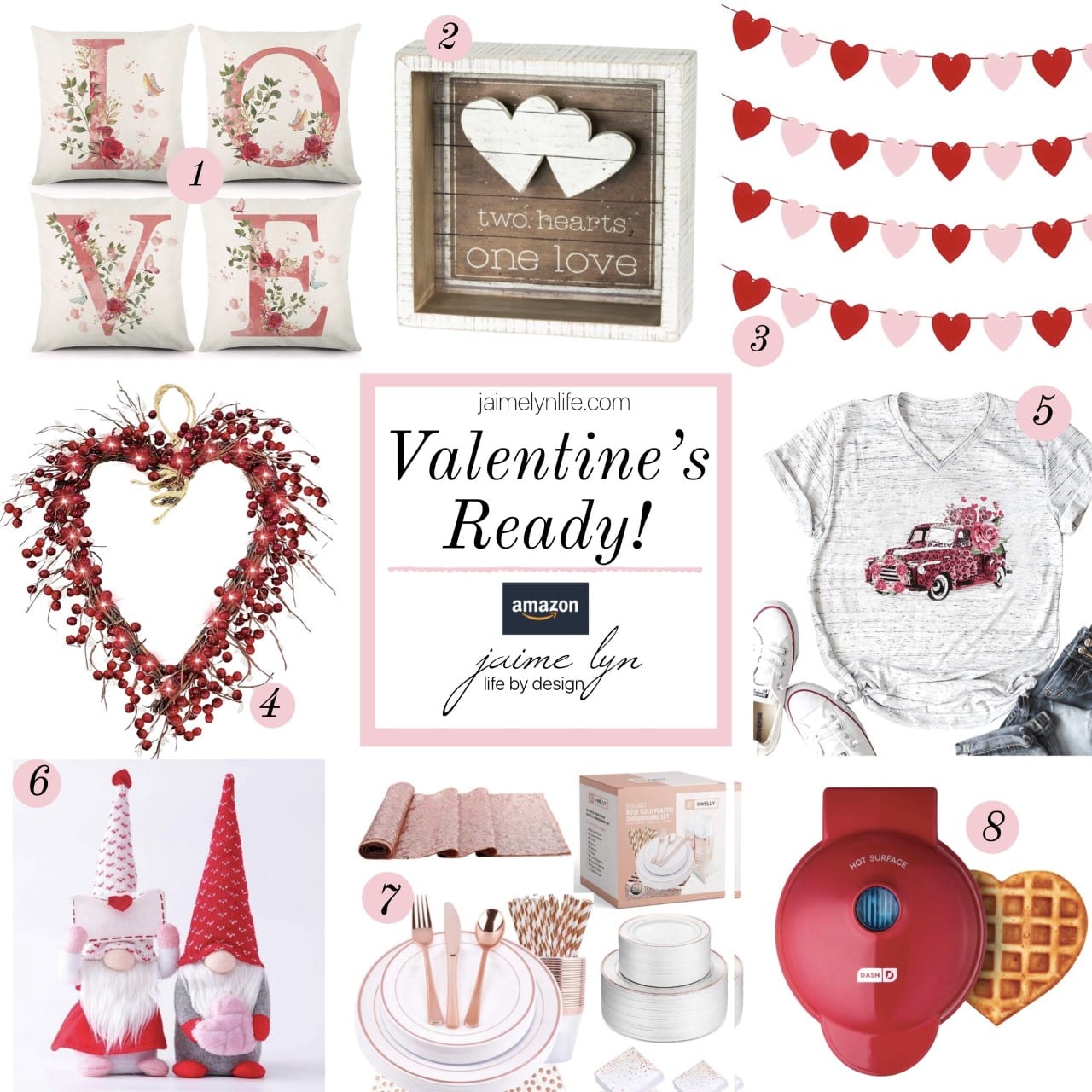 #1 Love Pillow Covers // If you follow me, you know my love for pillow covers… such a quick, versatile and affordable way to change up decor each season or holiday using the same pillow inserts and just changing up the decorative covers… they fold up and store away so easy too!
#2 Two Hearts One Love Sign // This cutie sign is a fun way to add a touch of Valentine's to your home.. think bathroom vanity sink, table top, or a nice little add-in for a Valentine's gift for the love in your life.
#3 Heart Banners // So many possibilities with these cute heart banners.. 4 total in each order. Perfect for party, to doll up your coffee bar or fireplace mantle, surprise your kiddos on Valentine's morning with a hanging in their doorway, or to add a little heartfelt spirit to a candlelit dinner night at home on the special holiday.
#4 Prelit Heart Wreath // Take down those winter holiday wreaths and jazz up your front door or an interior door with this adorable red-berry heart wreath, pre-lit and ready to go…this is a 'top seller!'
#5 Women's Vday Tshirt // I am ordering this adorable top for the sweet day.. compfy, cute with a leopard print old car, roses & hearts?… Sold!
#6 Valentine Gnomes // Because… why not?! Gnomes are all the rage right now and these adorable little cuties will be a welcoming site in your home.. place them on a foyer table, dessert bar, or even on a Valentine's Day table scape.
#7 Rose Gold Tableware Set // This set is classy, does not scream Valentine's Day and can be used for other occasions too which is why I love it… and because rose gold is my spirit color right now. This will make a pretty in pink placed table scape for Valentine's celebrations.
#8 Heart Waffle Maker // I saved the best for last with this one… because nothing tells your loved ones you really love them, than homemade waffles on Valentine's morning. I actually always cook up a festive breakfast every Valentine's complete with heart shaped pancakes (& now waffles), strawberries, whipped cream, heart sprinkles, strawberry milk, and it makes for a fun tradition each year for my family.
These are just a few ideas to prepare you for sweetening up your Valentine's Day.. you can shop more of my Amazon Valentine picks on my Shop… visit it here!
Happy New Year friends!
Jaime Lyn